Young women on Medicaid tend to skip physicals because of child care concerns. One insurer thinks it might have an answer.
Twice as many Medicaid beneficiaries report barriers to getting primary care as do people with private insurance, according to a new study. They're also twice as likely to visit emergency departments. This situation seems even more critical when one considers that nearly 16 million more people are expected to flood Medicaid rolls within the next decade, thanks to the Affordable Care Act.
"National Study of Barriers to Timely Primary Care and Emergency Department Utilization Among Medicaid Beneficiaries" in the Annals of Emergency Medicine looks at 230,000 adults with private insurance and Medicaid from 1999 to 2009. "To our knowledge, this is the first national study to characterize the association between barriers to timely primary care and ED utilization in Medicaid compared with private insurance beneficiaries…. [O]ur results show that Medicaid beneficiaries had higher overall ED utilization, in part reflective of their worse health and higher prevalence of common chronic medical conditions."
Furthermore, "Medicaid beneficiaries were more likely to have barriers to primary care than adults with private insurance, and the presence of these barriers was associated with higher ED utilization."
Responding to needs
Gloria Calderon, vice president for clinic operations for Molina Healthcare, a health plan with Medicare and Medicaid plans in 16 states, says that clinician executives must explore ways to face this reality.
She is the main force behind a Molina program called Kid's Corner, aimed at a demographic that has been difficult to provide services for: young Medicaid mothers. They're often too busy to see a physician and when they can carve out the time, it's usually to take a sick child to be examined. Therefore, a lot of basic health maintenance and prevention services are not being performed on this group.Mothers can keep an eye on their children while they wait to see a provider at a Molina Healthcare clinic in California.
"We have the highest no-show rate for young women," says Calderon. "Whether it's Pap smears or other female wellness exams, they just can't seem to find the time to come in." The no-shows are tracked in Molina's clinics, which employ patient-access coordinators (PACs) who try to ensure that beneficiaries get the medical care they need at the right time and in the right location. It's not easy. When Calderon talks to the PACs, most of them cite child care as the reason young women are not getting treated.
"I started thinking about it and I said if we could provide a safe environment within our clinics for these people to leave their children in while they are being examined, that might encourage more to come in," Calderon says. "Or let's say they bring a sick child into the clinic, but the siblings are well. This could be a place where we could give the mother the opportunity to just go into the room with the doctor with the sick child while the clinic is watching over the other children."
Calderon approached Molina's legal department. It said that Molina would need to be licensed as a day-care center by the various local health departments. "I said, wait, wait, wait. I've seen these types of setups in places like Ikea and health clubs. How do they do it? Please go and explore how they do it and bring that back to me. So, my legal team did. The difference is that you have to have a parent sign a statement that she will not leave the premises."
The people overseeing the children are state-approved. "We staff the clinics with people who have gotten the necessary training to be classified as child care workers."
The insurer launched the first Kid's Corner about a year ago after a six-month trial. It looks after children ages 3-9. Five Kid's Corners are in operation, with four more expected to open in California this year.
There are clinics being built in Palm Beach, Fla., and Albuquerque, N.M. "We are also looking to open clinics in other states where Molina Healthcare operates. All new clinics we open from here on out will have one."
In other words, Molina deems them highly successful. "We have a daily sheet that shows how many parents are signing their child in," says Calderon. Some of the older siblings have a worker help them with their homework. So there's been some tutoring. As long as the parent doesn't leave the premises, we can have that child in that center."
Over 700 youngsters used the Kid's Corner in Fontana, Calif., from August 2011 to January 2012. That might not seem that much when one considers the thousands of Medicaid beneficiaries, but Calderon will take any victory she can get. "I realize that it may seem low, but if we are able to help one or two patients access care, then it is worth it."
The Kid's Corners are often next to the waiting rooms, with the top half of the dividing wall made of glass so mothers can peek in to see how things are going. "They're starting to get their preventive care done because now they can bring their baby with them."
The clinics are staffed by primary care physicians, nurse practitioners, and physician assistants, addressing the shortage of primary care doctors and anticipating that Medicaid rolls will swell.
Providing access
"We opened our new clinic in Rialto, Calif., last October with a nurse practitioner," says Calderon. "But we do have the doctor come in one day a week; if anyone is more comfortable with seeing the physician rather than the NP, we provide that access. You are going to see a lot more clinics opening up, especially with the nurse practitioners, because their scope of practice is increasing and states are dealing with the primary care shortage.
"As our membership increases we will add providers and staff to create additional access," says Calderon. "Most of our providers see 2.5 patients per hour."
Amazing what can be done when parents know that the kids are all right.
More like this
Implications of Budget Deal Continue To Mesmerize Health Care Community
---
Our most popular topics on Managedcaremag.com
---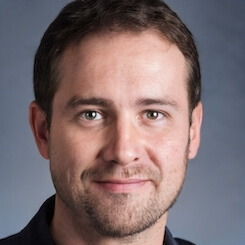 Paul Lendner ist ein praktizierender Experte im Bereich Gesundheit, Medizin und Fitness. Er schreibt bereits seit über 5 Jahren für das Managed Care Mag. Mit seinen Artikeln, die einen einzigartigen Expertenstatus nachweisen, liefert er unseren Lesern nicht nur Mehrwert, sondern auch Hilfestellung bei ihren Problemen.