The Patient Protection and Affordable Care Act will bring in new members, and states will look to managed care to control costs
MANAGED CARE 

June

 

2010

. ©MediMedia USA
The Patient Protection and Affordable Care Act will bring in new members, and states will look to managed care to control costs
When advocates of the federal health care reform effort started looking for new ways to expand coverage in the United States, Medicaid quickly became one of the most powerful weapons in the Democrats' arsenal. Once the Patient Protection and Affordable Care Act takes full effect in 2014, the federal government will foot the bill for some 15 million new Medicaid enrollees, roughly a 30 percent increase over the number in the program today. And after 2016, federal support for the added enrollees will gradually slip back to a still-sizable 90 percent.
Many of those newly covered Medicaid members are destined to have their health managed by a group of health plans that expect a tidal wave of new business.
"It's a massive expansion and health plans are going to experience enormous enrollment growth," says Joel Menges, a vice president of the Lewin Group, a consulting company. "This population will disproportionately be put into managed care. Some of these plans could see a 50 percent increase. It could be huge."
The new federal rules bump eligibility for the program to include adults with incomes up to 133 percent of the federal poverty level, a move that will bring in a whole new type of Medicaid patient — some younger and healthier adults as well as older boomers who have been impoverished by economic upheaval.
The crest of that wave of new members will come crashing down on a Medicaid system that has been under severe stress in almost every state. With the recession playing havoc with state budgets, legislators in several states have responded by cutting back already parsimonious payment rates for providers, leaving a host of physicians angry and reluctant to accept new Medicaid patients.
But the problems that have plagued fee-for-service Medicaid have positioned Medicaid managed care companies to benefit from a disproportionate share of the new business. In some states — Florida is one — legislators have been debating proposals to shift more, if not all, of their Medicaid population into managed care programs. And while there's plenty of work to be done, industry observers have been bullish about the Medicaid managed care industry's ability to step up — even as doctors' groups insist that MCOs are taking the wrong approach.
A problem to look forward to
Just about all sides, though, can agree on one point: Every state will see steep increases in its Medicaid population under the new law, and in some states, it will be dramatic.
While Texas and California will each have about 2 million new Medicaid members by 2019, there are 10 states where Medicaid enrollment will soar by more than 50 percent, says UnitedHealth Group Executive Vice President Simon Stevens. In Kansas, UnitedHealth has projected a 57 percent increase in membership, while in Nevada the number could soar by 72 percent.
In Ohio, Medicaid officials say they expect more than a half-million new members on top of the 2.2 million already on the rolls of the $13 billion program. But Ohio, like most states, has been reluctant to take up an offer for added federal help to support an early expansion of the program. At this writing, only Connecticut and the District of Columbia are planning to get a jump on the mandated 2014 start date. Under the federal stimulus plan, the federal government temporarily increased its support of Ohio Medicaid to 74 percent of total costs, up from 63 percent. But with no guarantees that the added funding available through that program will continue past this year, state officials worry that they will get hit with a bigger share of the bill while the local economy is still in the doldrums.
While the federal support for the Medicaid program is uniform, says Menges, every state has its own way of handling Medicaid and its managed care contracts. Typically, he says, some states will have a competitive procurement program, with winning plans gaining the right to operate in clusters of counties or, as in Rhode Island, the entire state. Some other states, including Maryland, dispense with the bid process in favor of a certification process that allows plans to participate once they complete the application process and show that they have an adequate network of providers.
"In each of those situations, the expansion population will be added to the structure that's already in place," says Menges. "For the most part, the managed care industry is welcoming this growth with open arms. There are administrative challenges that so much growth creates for them, but that's a problem that these companies look forward to having."
In Ohio and the rest of the country, new Medicaid enrollees arriving in 2014 won't look much like those who have been typical of the program. Some will be in late middle age, in need of specialist care; others will be much younger than the average Medicaid recipient and looking for a primary care doctor. According to a new study from the Commonwealth Fund, "Rite of Passage: Young Adults and the Affordable Care Act of 2010" (http://bit.ly/aXW36m) for example, slightly more than half of all uninsured young adults in the country are members of families that will qualify for Medicaid.
The new members will "look very different from parents in the program," says John Sheils, the Lewin Group's Medicaid expert. "A lot are younger, kids 19 to 24. Thirty-seven percent will be young adults. At the same time, you're going to get a lot of workers who are 55 years old and retraining to be programmers, and those people can be pretty expensive. You have to be careful in understanding the population you're going to get and the rates you get. If you used existing payment rates for adults, you would overcompensate in some states, but in other states you would under-compensate. The uncertainty will shake out fairly quickly, though, because costs will be observable. At the outset it is going to be a challenge."
Finding doctors
"Most of the people in the expansion population are adults, and that can affect networks," adds Menges. "They will need more cardiovascular specialists, endocrinologists, and other specialists now. Currently, it's mostly moms and kids in the population network figuration."
Recruiting more providers who are willing to see these new members won't be easy.
"Medicaid pays poorly to the entire provider community," says Menges. As a result, Medicaid fee-for-service programs are likely to be hard pressed to sign up the additional specialists as well as primary care doctors who will be needed to treat these new members.
UnitedHealth recently completed a survey in which 67 percent of primary care docs said they doubted the new Medicaid members could find a physician willing to see them. In Texas, where provider reimbursement rates have been steadily pared back, and only 3 percent of docs say they expect new members will be able to gain access to a provider.
Doctors are divided
The new legislative package includes a requirement to increase Medicaid payments to Medicare levels, but doctors are divided over whether the new members will be able to find a doctor who will see them. Bump the payment rate to the average that insurers offer, though, and the number jumps to 81 percent.
"We think that new Medicaid enrollees, in the absence of other changes, will struggle to find primary care physicians who would be willing and able to treat them," says Stevens. "There's a real need to get serious about how primary care is organized and available and funded."
But when it comes to managing costs, Medicaid managed care companies can rely on some strategies that the state fee-for-service program can't touch. Health plans have the flexibility to beef up payment rates to meet states' network requirements — a prerequisite for any plan offering a managed care program. And unlike fee-for-service Medicaid, the health plans can roll out a host of outreach and utilization management efforts. The tradeoff between better provider pay and utilization management has inspired UnitedHealth, one of the biggest Medicaid managed care players, to offer a new approach that it says could benefit everyone.
Increasing pay for doctors makes sense, says Stevens. "And that can only come from taking more of a managed care approach."
Stevens cowrote a new report from UnitedHealth Group's Center for Health Reform & Modernization that lays out $366 billion in projected savings that could be obtained by taking a new approach, and not too surprisingly, Medicaid managed care plays a big role. UnitedHealth's Medicaid subsidiary, AmeriChoice, has about 3 million Medicaid members, making it one of the biggest players in the industry alongside companies like Centene, Molina Healthcare, and Amerigroup.
In UnitedHealth's analysis, beefing up the use of Medicaid managed care where it hasn't been fully utilized could generate $93 billion in savings. But the insurer also calls for better home care programs that would reduce the heavy expenses related to nursing homes. It says that better use of health care information technology to improve efficiencies could reduce costs and improve care. And some of those savings could be used to increase the payment rate for doctors, easing the access hurdle.
"Medicaid managed care plans have a broad tool kit of things that can be done to save money and improve care," Stevens adds. "The decision on how to modernize each state program still mainly rests with the states. This working paper really puts the spotlight on the savings opportunity and points out that there really is a win-win-win on offer here. You can get better care, and there's good evidence to show that."
"For the Medicaid managed care industry to work, it has to improve utilization and health outcomes," says Menges. "The work we've done has documented oftentimes large-scale savings on the drug mix, with a higher use of generics. It's also not unusual for at-risk health plans to lower inpatient utilization rates by dozens of points."
Thin margins
Most of the Medicaid managed care plans don't have much room for error.
Usually, Medicaid managed care plans operate on significantly thinner margins than insurers find in the commercial health plan world. Wall Street analysts project profits ranging from 2 to 4 percent for the average Medicaid managed care plan, while Thomas Johnson, the CEO of Medicaid Health Plans of America, says the industry average is just 1.6 percent. But that hasn't prevented insurers from targeting Medicaid for growth.
"Over the last decade, you've seen a greater penetration of Medicaid managed care," says Johnson. According to CMS, he says, 71 percent of the Medicaid population is in some form of managed care. In 2000, CMS figures showed that 54 percent were in Medicaid health plans." And that market share is likely to continue to grow.
Florida legislators have been debating a proposal to shift more people into managed care plans, says Johnson. Louisiana has a waiver request pending that would do the same. And Illinois officials have been talking about it, too.
But the proposals have also triggered some harsh criticism of the way Medicaid managed care companies operate.
You'd be hard pressed to find many people in Florida who don't believe that the state's Medicaid program — which swelled to $18.8 billion in the last fiscal year, 28 percent of the state's budget — can be improved. But a bill in the state Legislature revealed a deep divide between Medicaid managed care advocates and providers, who backed a medical-home approach for fixing what ails the system.
In a lopsided vote, the House of Representatives decided to move all Medicaid recipients into Medicaid managed care programs, which would be charged with holding down costs.
But the move was fought every step of the way by the Florida Medical Association, which claimed that physicians had been dropping out of a pilot Medicaid managed care program in five counties because the health care companies involved had been rejecting some of the care and tests that they had prescribed.
Far better than Medicaid managed care, the doctors group said, would be a new system that relied on doctors to create a medical home for Medicaid recipients, where physicians would be put in charge of a Medicaid recipient's care.
"The FMA has long opposed the expansion of managed care within the Medicaid program, and that would have happened under the Medicaid reform bill had it passed the Legislature," said Tim Stapleton, executive vice president.
"We continue to believe that it is premature and inappropriate to call for the expansion of mandatory managed care in Florida before evaluating data from the existing Medicaid reform pilot program to determine cost savings and the impact on access to care."
Critics have contested managed care's claims to cutting costs for Medicaid. When savings do occur with a plan, they add, it's because the insurer blocked access to care.
Democrats accused Republicans of an uncaring approach to the state's oldest and frailest citizens. Republicans noted that the expansion of Medicaid could add a million new members to a program that has gobbled a steadily increasing portion of the state budget.
By the end of the legislative session on April 30, House and Senate members, many of whom had backed a separate proposal to expand a five-county Medicaid managed care pilot program to 19 counties, couldn't complete a deal. But advocates say they will be back in the next session with plans to move all Medicaid members to managed care.
The federal proposal to pump up the size of Medicaid overall, meanwhile, is also sparking howls of resistance from Republicans deeply opposed to a bill that they marched in lockstep to oppose.
Fiscal pressures
"Despite enhanced federal funding for new populations, states face tremendous fiscal pressures in meeting the needs of those who are currently eligible for assistance," writes Dennis Smith, a senior research fellow of the conservative bellwether Heritage Foundation, who decries the loss of state control over the program.
"It's been a little strange to watch," Sheils says of some of the vehement objections he has been hearing to the Medicaid expansion program. "The program is going to be bringing more money into the state — federal money coming into the state to pay for poor people. This shouldn't cost states anything."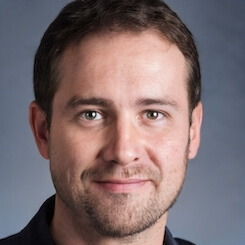 Paul Lendner ist ein praktizierender Experte im Bereich Gesundheit, Medizin und Fitness. Er schreibt bereits seit über 5 Jahren für das Managed Care Mag. Mit seinen Artikeln, die einen einzigartigen Expertenstatus nachweisen, liefert er unseren Lesern nicht nur Mehrwert, sondern auch Hilfestellung bei ihren Problemen.