When physicians don't know how compliant their patients are, the health plan can step up
Some common, and sometimes costly, problems related to physician prescribing have been mitigated by the implementation of electronic medical records. Poor handwriting causing drug or dosage mix-ups may become largely a thing of the past.
But there are a host of problems not remedied by the utilization of EMRs.
"What hasn't changed much is that many doctors aren't including important instructions that go along with medications," says Madelyn Pollock, MD, medical director of Executive Health Resources, which provides medical necessity compliance training to hospitals and health systems. "It is very common to see a patient taking several drugs chronically with no idea what they are for."
For example, when Pollock's father started taking lisinopril for high blood pressure, he developed a chronic cough. Pollock discovered this, knew it was a common side effect of the medication, and called her father's doctor. She found out that her father no longer needed to be on the medication: He was aware not only of the potential side effects, but also of the intended length of his treatment regimen — important information for any patient.
This is just one example of something doctors don't know, or think about, when prescribing that could make a difference in the way medications are provided to, and used by, patients. And improvements in these areas could only reduce costs and enhance patient care.
The problems with writing prescriptions begin at the beginning for most doctors.
One of the "silly little secrets" of medical school is that it doesn't fully teach physicians how to prescribe medications, says Pollock. Before taking her present position, she taught residents and often saw new graduates come to her program not knowing how to write a prescription.
Most medical school training occurs in hospitals. In many academic medical centers, students have the benefit of training side by side with pharmacists. Some even round together.
"Here, we see a good deal of exchange of objective information about medications," says David Zgarrick, PhD, chairman of the department of pharmacy practice at the Bouvé College of Health Sciences at Northeastern University. "But what happens in an academic medical center isn't what happens in the entirety of health care."
When doctors are in practice, that link to a pharmacist is often missing.
Medications used in hospitals during training are also very different from ones used in outpatient settings. Students write orders for agents under a doctor's supervision during their clinical rounds. The medications, though, are mostly things like IV fluids and cardiac drugs, not oral medications, Pollock notes. They don't manage patients' chronic medications, and some hospitals don't allow common drugs like the diabetes treatment metformin to be written for inpatients.
Yet most prescriptions are written for people who are not in a hospital, Pollock points out.
Doctors do learn about formularies in medical school. They may know what medications are made from and how they work, but they still may have knowledge gaps that can affect whether they are prescribing the best, most cost-effective medications. One is price.
"Generally, physicians are aware that drugs cost money; they are aware that generics are less expensive," says Bob Oscar, RPh, CEO of RxEOB, which provides Web technology to the pharmaceutical industry. "But they don't always have an idea of how much things are going to cost — not just how much they cost, but how much they will cost the patient."
A review of studies looking at this issue was published in 2007 in PLoS Medicine. The authors of "Physician Awareness of Drug Cost: A Systematic Review" looked at 24 studies from the Cochrane Library, EconoLit, EMBASE, and MEDLINE published over a decade and found that understanding of what medications cost patients was low.
Overall, 31 percent of survey respondents' estimates were within 25 percent of the cost of medications. Fewer than 50 percent "were accurate by any definition of cost accuracy." They did find that doctors had a better understanding of the price of high-cost medications (74 percent correct) than of the less expensive ones (31 percent). They consistently overestimated the cost of less expensive medication and underestimated the price of expensive drugs.
The physician respondents say that cost information would improve their prescribing patterns, but that the information was not accessible.
Another concern is familiarity with side effects. Pollock says she often sees doctors prescribe one medication to counter the side effects of another instead of discontinuing a medication or trying a different one. Calcium channel blockers, prescribed to lower blood pressure, often cause ankle swelling. Doctors are often more likely to put a patient on diuretics instead of attempting treatments like elevating the legs or exercising.
If physicians aren't getting prescription education as students, they have to get it somewhere. One way is through drug company representatives, which can create costly bias.
"At a busy general medicine practice, a drug company rep brings lunch or doughnuts and information about a new medication that company is marketing; needless to say, it isn't going to be objective or balanced," says Zgarrick.
He says that may not be the only information physicians use to make decisions, but it is the easiest. Pollock says she also feels that doctors receive too much information from drug companies.
"Many older medications are perfectly good and inexpensive, but no one comes to your office to tell you about them," she says. "Doctors are vulnerable to marketing tactics just like everyone else."
It is important that doctors be educated about prescribing, but it can be just as crucial for them to keep their patients informed about treatments. When patients don't understand why or how they are taking a medication, they are more likely not to take it, which can be very costly to the system.
Medication nonadherence
A 2010 study on adherence from Harvard Medical School, "Primary Medication Non-Adherence: Analysis of 195,930 Electronic Prescriptions," looked at more than 75,000 pharmacy insurance claims from one year and found that more than 20 percent of first-time prescriptions were never filled. Initial prescriptions for medications to treat chronic diseases such as diabetes were even less likely to be filled.
Medication nonadherence in the United States system costs about $100 billion annually, according to estimates in a 2007 report by the National Council on Patient Education and Information.
This includes $47 billion for drug-related hospitalizations and $2,000 a year per patient in physician office visits.
Most doctors have no way of knowing, other than asking a patient, whether or not they are taking medication.
"Physicians aren't able to keep track of what a patient is taking or how long they have been taking it," Oscar says. "No one provider has complete information about how a patient is using medications."
It is only in so-called closed-loop-systems like Kaiser Permanente, where a doctor has direct access to pharmacists, that a doctor can know how his or her patient is using medication, Oscar says.
Physicians inadvertently contribute to nonadherence in a handful of ways. One is by not providing full information on side effects, Pollock says. People don't read the instruction sheets or little booklets that come with medications and will probably be unaware of what problems they might have unless their doctors tell them.
"There are a handful of commonly prescribed meds in primary care that you should talk with patients about," Pollock says.
Most physicians probably think their job is done once they hand over a prescription note or hit "send" on their electronic prescribing software. But they might be wise to think beyond that moment.
"If they understood how to help patients get what they need, it would get patients to their goal better," Oscar says.
Physicians typically aren't aware of hurdles patients may have to accessing or taking medication. A drug might not be a preferred medication in their benefit plan, they might not be able to afford it, or there might be interactions with medications prescribed by another doctor.
Much of this kind of information isn't at hand, particularly that of a person's health benefits. It would be beneficial for doctors to have someone on staff know about formularies and have an idea of what patients might have to pay for drugs, Oscar says.
For many of these problems, there are ways that payers can help doctors. Paying physicians or extenders for medication management and regular evaluations is one option, Pollock says. These would allow physicians to educate patients about their conditions, treatment length, objectives, potential side effects, and adherence.
There are a couple of measures that don't cost much that also could be highly beneficial. The first is filling in the gap in knowledge about cost.
A 2011 study in the Journal of the American Medical Association found that when doctors are made aware of the cost of phlebotomy tests, the charges for the services fell by 27 percent over three months.
Benedict Cosimi, MD, in the department of surgery at Massachusetts General Hospital, says in a related commentary that posting the price for commonly used medications in workstations created "major change in prescribing behaviors" at his organization.
UnitedHealthcare has a number of continuing projects focusing on improving patient adherence. One that was begun recently is working with physicians through the company's HealtheNotes system.
Steven Rush, director of the company's Health Literacy Innovations Program, says the organization tracks when patients appear to not be filling needed medications. Through HealtheNotes, the company can alert doctors.
Communication matters
Creating a better link between physicians and pharmacists would also be beneficial. Pollock wishes pharmacists were less hesitant to contact doctors, even though she admits that doctors are notoriously difficult to get on the line. In 25 years of practice, she has only had about 25 calls from pharmacists, typically because they couldn't read her handwriting.
"I haven't ever had one call just to ask if I was sure this was the prescription I wanted to write," she says. "I wish they were more comfortable picking up the phone and calling us."
---
Our most popular topics on Managedcaremag.com
---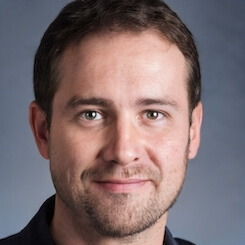 Paul Lendner ist ein praktizierender Experte im Bereich Gesundheit, Medizin und Fitness. Er schreibt bereits seit über 5 Jahren für das Managed Care Mag. Mit seinen Artikeln, die einen einzigartigen Expertenstatus nachweisen, liefert er unseren Lesern nicht nur Mehrwert, sondern auch Hilfestellung bei ihren Problemen.