"Company has and retains the right to designate Provider as a Participating Provider or non-participating provider in any specific Plan. Company reserves the right to introduce new Plans during the course of this Agreement. Provider agrees that Provider will provide Covered Services to Members of such Plans under applicable compensation arrangements determined by the Company."
— Aetna U.S. Healthcare provider contract language
This kind of language has become a deal-breaker for some physician groups, as well as the subject of legislation in several states. Known as an all-products clause, it means that physicians who become providers in one of an insurer's health plans, e.g., a PPO, are obligated to participate in its other products, such as its HMO. Conversely, a physician who wants to terminate participation in one product is automatically out of all of the insurer's other products.
That's what happened to Genesis Physicians Group, a 1,200-doctor IPA in Dallas with Aetna HMO and PPO contracts. According to Stan Pomarantz, M.D., vice president for medical affairs of System Health Providers (the management company for Genesis), Aetna's HMO quit providing risk-management and patient-care data in 1997. Meetings between Genesis and Aetna failed to resolve problems; 10 months later, Genesis finally ended its participation in the HMO, citing breach of contract.
Aetna told Genesis that dropping the HMO, which represented 20 percent of the business between the two, would mean losing the 80 percent in the PPO. But Genesis stood firm, Aetna terminated its physicians' contracts, and thousands of members lost access to their doctors.
"Aetna used this all-products policy to coerce us into staying in the HMO," says Pomarantz. "The way we see it, the all-products policy really protects poorly performing HMOs."
Aetna maintains that all-products contracts protect the patient-physician relationship and maintain continuity of care. When all providers participate in all products, it says, members can continue to see their doctors if their employers decide to switch from one product to another.
"I think it's attractive to employers when you can present a network that's available regardless of the product," says Aetna Midwest Regional Medical Director Harold Zarkowsky, M.D.
The all-products clause was part of U.S. Healthcare contracts long before it merged with Aetna in 1996. Aetna says 70 percent of its providers have signed all-products contracts, and blames opposition to them on a vocal minority that does not recognize their value to patients.
Bluegrass blues
One member of the vocal minority is The Physicians Inc., an IPA based in Louisville, Ky. TPI's 1,850 physicians care for 300,000 people in 27 Kentucky and Indiana counties. In 1997, Aetna presented TPI physicians with their first all-products contract, while also pursuing a new tripartite-contracting strategy.
The usual contracting relationships are between individual physicians and their IPA, and between the IPA and the health plan. Under its new three-party agreement, however, Aetna sought contracts with individual physicians in addition to its contract with TPI — effectively undercutting TPI's relationship with its own physicians. R. Paul Jennings, TPI's chief executive officer, says Aetna managed to get some physicians to sign these individual contracts while it was still negotiating with TPI.
When those negotiations ultimately broke down over all products, TPI notified Aetna that it intended to terminate existing contracts, effective July 3. In response, Aetna bought a full-page ad in the Louisville Courier-Journal, reiterating its position that the all-products policy preserves the patient-physician relationship and claiming that 1,000 of TPI's 1,800 physicians had decided to remain with Aetna.
Kentucky Insurance Commissioner George Nichols is reviewing the number of physicians in Aetna's Louisville network, grouping them by specialty and location to determine whether it is sufficient. Though Nichols agrees Aetna's actions are legal, he has ordered a hearing this month to determine whether its practice is fair to consumers. If a hearing officer says "no," Nichols will seek to bind Aetna and its physicians to existing contracts until they expire.
Meanwhile, United Parcel Service said last month it will let 7,500 of its Louisville-area employees decide whether to stay with Aetna or switch to Anthem Blue Cross and Blue Shield for the same benefits. Louisville's largest private employer, UPS traditionally has offered only Aetna to its employees. Jennings, who is pleased with UPS's decision, says the entire TPI network contracts with Anthem, so UPS employees can keep their physicians by switching to Anthem.
At Aetna, Zarkowsky believes reimbursement — not the all-products clause — is TPI's concern, because the new Aetna contract capitates primary care physicians in its Kentucky HMO. Jennings retorts that the issue is contracting.
"No prudent businessman would agree to a contract that says, 'Not only will I do business with you for all the products we're dealing with now, but you bring new products into the market, you decide what you want to pay me, you decide what the terms and conditions are, and I will accept them beforehand,'" says Jennings.
Aetna counters that all of its contracts have been approved by state insurance departments.
States respond
TPI and Genesis each contract with over 20 insurers, none of which employ all-products clauses. Other carriers reportedly use or have used all-products contracts, but major confrontations with physician groups so far have involved Aetna. Aetna says its all-products clause is nonnegotiable, and intends to put it in all of its contracts.
States are responding with legislation. North Dakota recently passed a law outlawing all-products contracts, and a similar bill is pending in the Illinois legislature. Last fall, Nevada's insurance commissioner ruled that all-products clauses amount to illegal coercion.
A "tied products" bill was introduced in Texas, but Kim Ross, the Texas Medical Association's vice president for public policy, is more optimistic about passage of a bill that would allow physicians to avoid antitrust violations by negotiating collectively with health plans under the supervision of the state attorney general.
"All products is really a business tactic to gain market share," says Ross. "If physicians are able to negotiate without the threat of antitrust violations, it may render tied products moot."
Until then, physicians will have to deal with all-products contracts. What worries Helen Jameson, an attorney in the AMA's Private Sector Advocacy Group, is the combination of all products and the tripartite-contracting strategy Aetna used with TPI.
"After the way Aetna tried to leverage that clause, and seeing the anxiety it provoked among patients and physicians," Pomarantz says of the Genesis drama, "our doctors aren't going to be put in that position again. If an HMO can stand on its own two feet, we'll be in it. If it can't, our doctors don't want to be in it."
"AMA policy opposes tying participation in one plan to another," says Jameson. "There's a big difference between a PPO and an HMO. Risk contracts aren't always good for some physicians."
Dan Bernick, J.D., M.B.A., of the Health Care Group, a consulting company with offices in Plymouth Meeting, Pa., and Greenville, S.C., advises physician clients that "an all-products clause is something they should object to and try to get removed from the contract. But the reality is that if you are a small medical practice, you don't really have a lot of choice. Most physicians don't have the leverage to get this out of their contracts."
MANAGED CARE 
June
1999
. ©1999 Stezzi Communications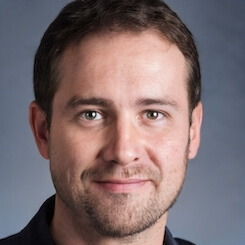 Paul Lendner ist ein praktizierender Experte im Bereich Gesundheit, Medizin und Fitness. Er schreibt bereits seit über 5 Jahren für das Managed Care Mag. Mit seinen Artikeln, die einen einzigartigen Expertenstatus nachweisen, liefert er unseren Lesern nicht nur Mehrwert, sondern auch Hilfestellung bei ihren Problemen.