Growth in health care spending has actually slowed in the last few years, according to a study by CVS/Caremark. In fact, in 2010 it grew more slowly than it had in over 50 years. "Analysts attribute this slow growth to the recession — people continue to tighten their belts and focus on 'necessities' even as the economy slowly recovers," says the study, "Insights 2012." Money concerns might be causing people to not get care. "While the number of people with insurance has declined over the last few years, even the insured are going to the doctor less frequently."
Costs are expected to surge in 2014. For one thing, eventually people will have to get needed care. For another: "While the future of the ACA's individual mandate is uncertain, many provisions of the [Affordable Care Act] have already been enacted and embraced. These parts of the act would probably be difficult to reverse."
The authors expect that utilization will remain flat through this year, but will pick up in 2013. "Specialty pharmaceuticals will continue to be the primary driver of prescription [cost increases] for the next several years," the study states.
Meanwhile, "the specialty market is growing and is likely to become a larger share of every payer's budget during each coming year. Management techniques of yesterday and today will need to be improved … to manage the … challenges posed by the uniqueness of the specialty market."
In 2010, three specialty drugs were among the top-10 selling drugs. In 2016, specialty drugs are expected to be 7 of the top 10.
Highest-cost drug mix to change
orange = specialty
2010 TOP TEN
Drug
Revenue
Indication
Plavix
$6.1B
Cardiac/stroke
Lipitor
$5.1B
High cholesterol
Advair
$4.1B
Asthma, chronic obstructive pulmonary disease
Remicade
$3.57B
Rheumatoid arthritis
Seroquel
$3.56B
Schizophrenia, bi-polar
Abilify
$3.4B
Bi-polar, depression
Actos
$3.3B
Diabetes
Enbrel
$3.2B
Autoimmune disorders
Avastin
$3.25B
Oncology
Singulair
$3.21B
Asthma
2016 TOP TEN
Drug
Revenue
Indication
Rituxan
$3.57B
Oncology
Humira
$3.54B
Rheumatoid arthritis
Avastin
$3.45B
Oncology
Januvia/Janumet
$3.42B
Diabetes
Advair
$3.27B
Asthma, chronic obstructive pulmonary disease
Revlimid
$2.95B
Oncology
Lantus
$2.80B
Diabetes
Enbrel
$2.78B
Autoimmune disorders
Remicade
$2.62B
Rheumatoid arthritis
Atripla
$2.56B
HIV
Expenditure for 10 largest drug categories 2010–2016
All amounts in billions
Source: "Insights 2012: Advancing the Science of Pharmacy Care," CVS/Caremark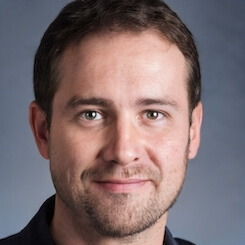 Paul Lendner ist ein praktizierender Experte im Bereich Gesundheit, Medizin und Fitness. Er schreibt bereits seit über 5 Jahren für das Managed Care Mag. Mit seinen Artikeln, die einen einzigartigen Expertenstatus nachweisen, liefert er unseren Lesern nicht nur Mehrwert, sondern auch Hilfestellung bei ihren Problemen.