ACOs can learn from successes and mistakes of managed care, says Kaiser Permanente physician leader
Kaiser Permanente executives get asked often: Are you going to become an ACO? The answer, says Sharon Levine, MD, associate executive director of the Permanente Medical Group of Northern California, is that "for more than 50 years, we have been an accountable care organization — small 'a,' small 'c,' and small 'o.'" Physicians, hospitals, and the health plan succeed or fail based on the success of each other, she says. "Because of the way we are organized, all of the partners — physicians, hospital and health plan staff — understand what our accountabilities are — accountabilities to our members and patients and accountabilities to one another." And while it will take a lot of work to replicate that in the rest of health care, getting it right this time is important.
"The country has lost patience with what is happening in health care and the consequences to our schools, our communities, and our infrastructure, which essentially have been robbed to continue to feed the health care enterprise," Levine says. "It is incumbent upon all of us to ensure that these new arrangements are going to deliver better care, more appropriate care, and less inappropriate care at a much lower rate of growth in health care costs."
Levine, a pediatrician, is on the board of governors of the Patient-Centered Outcomes Research Institute and is a member of the Committee on Evidence-Based Benefit Design of the National Business Group on Health. Named 2012 Woman of the Year by Women Health Care Executives of Northern California, she is also on the boards of the Reagan-Udall Foundation, and the Public Health Institute of California.
She is a member of the California Medical Board and an adjunct associate at the Center for Health Policy/Center for Primary Care and Outcomes Research at Stanford University.
Levine joined the Permanente Medical Group in 1977 and served as chief of pediatrics, chief of quality, and physician in charge of the Fremont Medical Center before her current role.
She also practiced at the Montgomery-Georgetown Pediatric Comprehensive Care Clinic, held academic appointments at Tufts University School of Medicine and Georgetown University School of Medicine, and spent two years as a clinical associate at the National Institute of Child Health and Human Development.
Levine earned her undergraduate degree from Radcliffe College and her medical degree from Tufts University School of Medicine. She spoke recently with Managed Care Editor John Marcille.
Managed Care: How would you describe the goals for ACOs as envisioned by the Affordable Care Act?
Sharon Levine, MD: Congress asked CMS to move the Medicare program from where it is today — on a pure fee-for-service chassis, with payment for volume, not health outcomes, that requires both physicians and hospitals in many circumstances to work against their own self-interest to do the right thing — toward a world in which doing the right thing for patients — for example, prevention and care coordination — becomes the easiest thing to do, not just the right thing to do, and where all interests are aligned.
MC: What can ACOs learn from Kaiser Permanente?
Levine: Our physicians as well as hospital and health plan executives are held accountable for quality results produced in the organization, and we are all accountable for living within our budget and for managing the resources that are contributed to us on behalf of our members. It's a partnership of equals and very much a shared-fate arrangement. If the medical group "got greedy" and took more than its share of resources, we wouldn't have well-staffed hospitals, we wouldn't have equipment, and we wouldn't have an information technology system to support care delivery. It's an ongoing process of carefully negotiating and planning how best to use the resources that have been given to us and to deliver at least a dollar's worth of health for every dollar we expend on behalf of our members. That includes everything from getting it right the first time to focusing on eliminating errors and ensuring that the interventions we are doing make a difference. None of our physicians get paid more for doing more, and they don't get paid less for doing less. Physicians are all salaried, and the organization is prospectively paid for more than 90 percent of the care we provide.
If we could deliver 20 percent of the care that's needed through telemedicine, we could free up resources and use our capital assets more efficiently.
MC: What about lessons from the past?
Levine: There are some profound differences between the managed care of the 1990s and the commercial and CMS visions of ACOs. In the 1990s, the world looked at insurance companies and said, "You make the doctors take responsibility for the cost of health care." Much of managed care was insurance companies doing things to providers and to hospitals in the context of an adversarial relationship. Today, in order for the real vision of ACOs to emerge and to deliver the value that the American public is counting on, there will have to be equal partnerships between health plans, physicians, and hospitals, with shared incentives related to quality and value and with each participant taking accountability for what they can do to ensure that this is successful. It will take a lot of work, but I truly believe that the vision this time is the right vision, and it is based not on an adversarial relationship between the players but on genuine partnerships. This is our last best shot at avoiding a much more draconian, and indiscriminate, approach to cost containment.
MC: But not a single payer?
Levine: Heavy-handed rate regulation — being told that we are not going to spend any more on this or that. The entire health care enterprise is being given a chance to begin to change the rate of growth of health care expenditures through large and small initiatives to change the way we pay for care, and transform the delivery of care.
MC: That makes sense, but aren't we trying to change the direction of a battleship? And what is going to keep the financial stakeholders from fighting it out to see who gets the biggest piece of the pie?
Levine: You are absolutely right. A substantial part of this $2.5 trillion annual expenditure is operating on a chassis that is heading for a big iceberg. It is an inherently inflationary model, and sometimes people are asked to go against their own economic self-interest to do the right thing, which creates incentives that conflict with the purpose and mission of health care, and the sacred duty of responsible stewardship of our patients' health and their resources. I honestly believe that there is broad agreement on the goals, but the most challenging part will be reconfiguring the financial incentives.
MC: Will that be more difficult for hospitals or for physicians?
Levine: It is relatively easy to see how physicians can do well under a different payment model. It is much more challenging for hospital executives, whose institutions are revenue centers, to understand how they can continue to be successful when the definition of success is keeping people out of the hospital and keeping their beds empty. Hospitals are very important to their communities, and we will have to ensure that we find ways for them to continue to be successful without them having to stimulate utilization that is of marginal benefit to the patient.
MC: Does quality of care have a sufficiently honored place in the minds of hospital administrators and physicians in large medical groups?
Levine: Absolutely. The vast majority of people who choose health care as their life's work are drawn to it because the work has meaning and purpose. The physicians and hospital administrators I work with — many of whom come from nursing or have health policy backgrounds — are in health care because they believe in the mission and purpose of health care. They come to the work to improve the quality and length of life for the populations we care for. What drives us more than anything else is the intrinsic motivation of professionalism, pride in what we are able to do for our patients, and pride in the improvements in health outcomes that we see from year to year. Our medical group this year was rated number one in the country for control of hypertension among health plans reporting HEDIS measures. That kind of objective measurement of performance just makes people glad to get out of bed in the morning and come to work, knowing that controlling hypertension is probably the single most important thing we can do to prevent serious cardiac disease.
MC: Are you optimistic that this kind of change will happen on a broad scale?
Levine: I am optimistic. A great example of the profession stepping up to the challenge is the recent choosing wisely campaign. While it's hard to quantify what that is going to deliver, it's an incredibly important signal event —medical specialties stepping up and saying, "the science of medicine tells us that we need to be much more thoughtful about some of the things that we are doing, and we are taking responsibility for working with our patients to enable them to make choices about what is right for them using the best available evidence."
MC: Is that part of the culture of accountability you have talked about?
Levine: One of the signposts of a culture of accountability is when people stop saying, "Life would be better, health care would be less costly, if only those people did something differently" and begin to say, "Here's the part of the situation that we own and that we can do something about, and we will take responsibility for that." The choosing wisely campaign represents a substantial stepping up and taking responsibility by specialty societies for care that they know is being provided by their constituents that may not always deliver a dollar's worth of health for a dollar's worth of expenditure, and in some circumstances may actually cause harm.
MC: In the for-profit sector, what is to stop hospitals from purchasing all of the physician practices and fighting it out with the insurance companies?
Levine: You are pointing out the difference between integration for market power and integration for delivering better care at lower costs. There's reason to be concerned. Somebody has to be watching out to balance exactly how much market power any of these players have and to ensure that what is happening is actually operating on behalf of consumers and not at the expense of consumers.
MC: You have pointed out the need to learn from previous failures in physician-hospital integration efforts.
Levine: In the past, hospitals bought physician practices to lock up referrals, and it had nothing to do with partnerships between hospitals and physicians in terms of collaborating to deliver better care. If these arrangements aren't delivering value in terms of better care at lower costs, they are just not going to survive. Similarly, if relationships between for-profit insurance companies and physicians are all about who gets more power under what circumstances, they won't be successful. And it will be a terrible shame. I am an optimist at heart. We all saw what happened in the 1990s and understand that the stakes are much higher this time.
MC: Doesn't somebody have to lose?
Levine: There is an opportunity to use the $2.5 trillion in a much more efficient way, and to use the assets we have — human resources, capital assets, information and care delivery technology — to care for more people more effectively and more efficiently. Innovative models of care delivery, including the use of telemedicine, virtual visits, home monitoring devices, and "hospital at home" pilots are happening around the country and have the potential to radically change the way we deliver care and service. Technology and system redesign have the power to unleash efficiencies while improving quality and greatly expanding access. It will not happen overnight, but there is every reason to believe it is possible.
While the transition from paper records wasn't easy, there isn't a single physician who would go back.
MC: Electronic medical records must also be on your list.
Levine: Electronic health records and the ability for everyone taking care of the patient to see information and understand what's happening will not only eliminate waste and redundancy but will also prevent some of the mishaps involving well-intentioned caregivers who don't have a full picture of the patient's circumstances.
MC: You have a system like that at Kaiser Permanente.
Levine: Yes, we do. We've made a decade-long, $4 billion investment in an electronic health record that has been implemented in the ambulatory setting and in our hospitals. While the transition from paper records wasn't easy, there isn't a single physician who would go back. The power of the electronic health record is not just in digital capture of the same information that used to be entered in the paper chart, but in the decision support that is built in so that we can ensure that physicians who are caring for patients don't have to rely on memory to order certain tests or to check certain things. Our clinicians have designed and built prompts into the system, and tools to deliver decision support at the point of care, and continue to do so.
MC: What other advance in the integration of care can help patients the most?
Levine: There must be seamless integration of the care provided by primary care physicians and specialists. There has been a lot of attention paid to the patient-centered medical home and the need for a robust primary care workforce, but the piece we can't forget is we have to have seamless movement of information — with the patient — between primary care and specialty care. That will enable the specialists to do what they do best and the primary care physicians to be kept informed and knowledgeable, and fully able to coordinate the care their patients need across the continuum of care, and over time.
MC: That sounds like both technology and relationships.
Levine: One of the things that the ACO model holds out as a promise is that people are actually going to have to get to know each other, talk to each other, and work out agreements. For example, what simple dermatologic conditions should a primary care physician be able to care for and what should go on to a specialist and how quickly? Specialists will have to be responsive to primary care physicians. We need to move from a world of "handoffs" to a model of shared accountability for the care of patients. It is going to require both human and technological hands across the chasms and gaps that we currently have, the silos of care, in order to ensure that patients are served well and that we really are moving from a provider-centered model of care to a patient-centered model.
MC: Physicians don't always embrace change. Who is going to bring them around?
Levine: These new organizations are going to depend on effective physician leadership, which will paint a compelling vision of the future and enable people to commit to doing things that they wouldn't necessarily, on their own, decide they wanted to do. The work of leadership is ongoing, and nothing very important happens without it. These new ACOs are going to depend on physician leadership that is capable, committed, and courageous. Physician leaders are going to have to be able to stand shoulder-to-shoulder with hospital and health plan leaders in agreeing on a shared vision and mission. Then they will have to appeal to the sense of mission and purpose that their physician colleagues chose the profession for, as they make the case that the alternative is much worse. The world has gotten more challenging, and we have an obligation to bring our physician peers and colleagues along with us.
MC: Do we have enough physicians who are interested in taking on these tasks?
Levine: There's no question that there's a gap between what we need and the inventory of leadership that we currently have. But physicians are pretty smart and have the capacity if given the opportunity to rise to the challenge. I have been in my role now for over 20 years, and one of my responsibilities during that time has been leadership development within our medical group. I just spent the morning with 160 primary care physicians in a professional development program on leadership. It's an ongoing responsibility of leadership to identify emerging leaders and to help them translate their skills as a clinicians into identifying and solving system problems.
MC: I like the way you put that. Will you tell us about your role on the board of the Patient-Centered Outcomes Research Institute?
Levine: The creation of PCORI in the Affordable Care Act came about because of an understanding on the part of members of Congress that transforming the way care is delivered has a lot to do with actually understanding what interventions make a difference in health care. So the goal was to make a substantial investment in a new private, independent, not-for-profit entity that would be partly funded by Medicare and partly funded by health plans and employers to accelerate the production of patient-centered outcomes research.
MC: How will it be different from other agencies funding research?
Levine: This is not going to be investigator-driven research. The research topics and the process of applying for and receiving grants from PCORI will require meaningful engagement of patients, from formulation of the research questions through publication of the results and dissemination of the findings. So patient-centeredness and the questions that patients care about and want answered — and the questions that physicians need answered to support their patients — will be the nexus of what gets researched and what gets funded by PCORI. Another thing that is extremely exciting about this is that a substantial part of our investment is going to be in studies of the dissemination and implementation of research: What does it take to get meaningful scientific findings from the page of the journal into every doctor's practice?
MC: I have read that it takes 17 years for a sound new development to get widely disseminated.
Levine: We know that the golden path to care improvement does not lie just in publication in a peer-reviewed journal. PCORI will be investing in dissemination research. Every PCORI project will have to have an implementation plan that demonstrates who the beneficiaries will be and how information will get to them and to the doctors who care for them. We are ramping up our understanding of what roles specialty societies, patients, and advocacy groups can play in disseminating meaningful evidence. We would like every physician in the country to have rapid access to information in a way that is actionable and comprehensible. It's an aspirational goal, but it's one that we are all very excited about.
MC: You sit on the Committee on Evidence-Based Benefit Design of the National Business Group on Health. What are you able to contribute to that discussion?
Levine: We haven't relied on benefit design to drive evidence-based practice because we have clinical experts organizing that work. Evidence-based benefit design is largely used in the self-insured market. Part of what I bring is an understanding of what evidence there is and how it can be used to identify where interventions are warranted. Benefit design is a blunt instrument, and there are very few things in health care where you can say "always" or "never." For example, evidence for the use of spine surgery in back pain is pretty slim, but that doesn't mean that surgery is never indicated in someone with back pain. Part of the work of the committee is to help employers understand the nuances of that and who should determine appropriateness of care. In our system, those decisions are largely left up to the medical group. Those are not the actions of the insurer.
MC: Do you view employers as the engine of change in a lot of this?
Levine: They are very effective advocates on the part of their employees. They understand fully that their investments in health care and health insurance represent foregone wages, and they are committed to having their employees get the best possible value out of those investments. I have to give them credit; these are people whose business isn't health care. Under Helen Darling's very able leadership, the members of the NBGH spend a lot of time and energy trying to ensure that they are not just getting a fair deal financially, but that their employees are benefiting in terms of health and productivity from investments that are made.
MC: Thank you.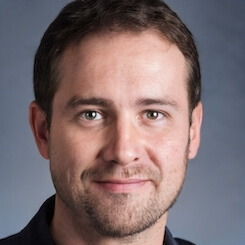 Paul Lendner ist ein praktizierender Experte im Bereich Gesundheit, Medizin und Fitness. Er schreibt bereits seit über 5 Jahren für das Managed Care Mag. Mit seinen Artikeln, die einen einzigartigen Expertenstatus nachweisen, liefert er unseren Lesern nicht nur Mehrwert, sondern auch Hilfestellung bei ihren Problemen.