Analytical studies, rarely used to evaluate biotechnology products, will need greater attention
The United States has yet to approve a single biosimilar. The FDA has had several meetings with biotechnology companies to discuss their applications for biosimilars as investigational new drugs (INDs), but as of September it had not received one application. In Europe, biosimilars have been around since 2006.
Biosimilars take off in Europe
Biosimilars were first approved in Europe in 2006. Now there are 13 approved biosimilars for 3 reference products: somatropin, epoetin alfa, and filgrastim. Six are biosimilar to filgrastim, a blood cell growth factor marketed by Amgen as Neupogen to treat neutropenia. The sales of the filgrastim biosimilars have taken off since their initial appearance in 2008. In 2012, sales of the filgrastim biosimilars are projected to exceed those of the reference biologic. A 2011 report says the mean price discount for filgrastim in European countries was 35 percent in 2009.
Annual European sales of filgrastim products in millions of dollars
Source: IMS Health
While there may be room for criticism about the lack of progress, the approval pathway is full of complex provisions that affect the interests of drug manufacturers.
One expert says the way forward in the world's largest and most complex biologics market could not have been known.
"The forefathers apparently anticipated everything but generics and now biosimilars," observes Gillian Woollett, a vice president of Avalere Health. Woollett is a widely recognized expert on the FDA.
One unforeseen complication was that the legislation creating the biosimilar pathway was part of the Affordable Care Act, and it faced the possibility of being overturned by the Supreme Court if that law had been ruled unconstitutional.
A major reason for the lack of progress has been the FDA's delay in issuing guidance on the approval process. Three draft guidances were released in February. The biotech industry says they are vague in many areas, have unacceptable requirements, and include dangerous pitfalls for biologic innovators that want to protect their products and for biosimilar sponsors looking to replicate existing biologics.
Meanwhile employers, health plans, and consumer advocates wait for medications that will provide greater access and lower costs.
Health plans are eager to see biosimilars for several reasons. At or near the top of the list is cost savings. "We expect biosimilars will be 10–25 percent cheaper than their corresponding original agents," says Atheer Kaddis, Pharm D, senior vice president of Diplomat Specialty Pharmacy. In Europe the discounts in 2010 ranged from 10 to 35 percent.
Kaddis says biosimilars will give health plans new options in the way generics have expanded these options.
"There is also the possibility that biologics manufacturers will come back to the payers with some form of discount program or rebate programs to prevent moving into a higher formulary tier. We may see more rebate or value-based contracting," says Kaddis.
While biosimilars offer great potential for consumers, there are at least two important details that may concern health plans. One is the extent to which biosimilars will be interchangeable with their reference product.
Not A-rated
"Biosimilars are highly similar to a biologic, but they are not like an A-rated generic, which is therapeutically equivalent and automatically interchangeable," says Kaddis. "Providers will have to make a clear decision in choosing a biosimilar over its biologic counterpart."
Kaddis points out an important limitation of biosimilars. There are two levels of approval, as a biosimilar and as an interchangeable biosimilar. According to the FDA, the first level of approval — as a biosimilar — requires the product to be "highly similar to the reference product notwithstanding minor differences in clinically inactive parts" and "there are no clinically meaningful differences between the biological product and the reference product in terms of the safety, purity, and potency of the product."
Biosimilars with this level of approval may be treated as second-class citizens compared to small-molecule generics or biogenerics that are approved under the FDA's abbreviated new drug application (ANDA) process. They will not automatically enjoy being interchangeable with their reference product, as generics are. This is likely to prevent states from allowing automatic substitution by pharmacists.
A biosimilar can earn additional approval as interchangeable by satisfying other requirements; however, the FDA says, "At this time, it would be difficult as a scientific matter for a prospective biosimilar applicant to establish interchangeability in an original [biosimilar] application."
The restrictions on the interchangeability of biosimilars may limit the flexibility that health plans have in formulary design and utilization management. In addition, physicians and consumers may have fewer choices for less costly alternatives.
The second concern for health plans is the degree to which biosimilars are actually similar to their reference product. When biosimilars first appeared in Europe, they were considered inferior, but no differences have been shown for any European biosimilar compared to its reference product.
A high degree of similarity as measured by safety and efficacy will be required for biosimilars to carve out a major role for themselves, and the FDA is expected to apply very high standards for their initial approval.
Even so, the role biosimilars play for health plans may be diminished by the fact that they do not have to be therapeutically equivalent to the reference biologic.
The approval process also requires preclinical functional studies and probably at least one clinical study.
Analytical studies
The standards that the FDA has established for biosimilars give a larger role to early testing — in the form of analytical studies. Sophisticated high tech tests such as spectroscopy are capable of measuring physiochemical similarity and the functional similarity of proposed biosimilars.
The growing importance of analytical studies in the FDA's drug approval processes is reflected in the role they played in the approval of two generic biologics — Sandoz's enoxaparin and Amphastar's enoxaparin. These biogenerics were approved under the FDA's ANDA process without clinical trials.
Part of the rational for relying on analytics is that they facilitate an abbreviated approval process, which is important for the FDA. However, one problem with analytics is that they measure specific variables and leave open the possibility of overlooking characteristics of the proposed biosimilar that may signal safety or other problems. Woollett, however, points out that the FDA has decades of experience with approving manufacturing changes for biologic and small molecule medications by relying on analytics, and rarely are clinical studies required.
The expanded role for analytics may present a new difficulty for the P&T committees of health plans, at least initially. Randomized controlled trials and systematic reviews or meta analyses were the most valued evidence in the technology assessments of P&T committees.
As the FDA moves to state-of-the art test tube techniques to evaluate biosimilars, health plans may need to gear up with expertise in laboratory technology and analytic techniques.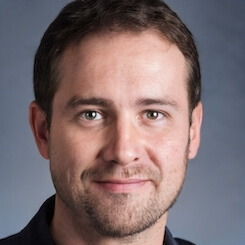 Paul Lendner ist ein praktizierender Experte im Bereich Gesundheit, Medizin und Fitness. Er schreibt bereits seit über 5 Jahren für das Managed Care Mag. Mit seinen Artikeln, die einen einzigartigen Expertenstatus nachweisen, liefert er unseren Lesern nicht nur Mehrwert, sondern auch Hilfestellung bei ihren Problemen.