Just days after the nation handed the Obama administration another four-year lease on the White House, regulators at the Department of Health and Human Services rolled out an important new set of rules to govern the 50 state health insurance exchanges being set up to offer private insurance coverage for tens of millions of Americans.
Despite the massive logistical challenge of setting up a national network of exchanges, the feds insist they'll be ready for open enrollment to begin next October, whether they have to do it themselves or more states decide either to manage their own exchange or to work in partnership with the federal government.
One of the key rules offered by HHS was a decision to use each state's most popular small group plan as the benchmark product — adjusted to include "essential" benefits mandated by the Affordable Care Act — for any exchange run by the federal government, while tempting states with a choice of options on benchmarks if they play along. HHS also added another month for undecided states to sign up, pushing the deadline to mid-December in the hope that more states could be coaxed off the sidelines and into the biggest and most controversial new game in the managed care industry.
In the weeks following the election there was continuing uncertainty in a number of states over just what course they would choose. But even as some state political leaders wrangled among themselves, a number of industry observers said that insurers have kept on course, pursuing their own internal marching orders as a national campaign to grab new market share looms.
"We have been operating under the premise that everything is going to be up and running October 1, 2013 for open enrollment," says Kim Holland, the executive director of state affairs for the Blue Cross & Blue Shield Association. That forced insurers to fill in the regulatory blanks with some assumptions on their part, knowing that they would have to adapt quickly if the regulators surprised them. But speaking for the Blues, Holland says they will be ready to go.
"We want to have products that consumers are going to want to buy," says Holland. "Our health plans are prepared and are doing everything they can to prepare. It's an extraordinary effort. This is not a Travelocity; we are talking about a transformation of the way that insurance products are delivered to the market. It's like moving a battleship. There are a lot of moving pieces."
Benchmarks in blue
In order to nudge more states into the game, the government's new rules offer state governments a choice of benchmark plans to in turn offer as a model to insurers. The benchmark, according to an HHS announcement, may be either "the largest plan by enrollment in any of the three largest products in the state's small group market; any of the largest three state employee health benefit plan options by enrollment; any of the largest three national Federal Employees Health Benefits Program plan options by enrollment; or the largest insured commercial HMO in the state."
Depending on what percentage of costs the plans offer to cover, ranging from 60 percent to 90 percent, they will be given metallic labels from bronze up to platinum to make it easier for consumers to understand and make selections.
In some respects, the Blues — which often dominate a state's small group market — will have an advantage. The federal benchmark plan will sometimes be patterned on popular plans from the local Blue Cross and Blue Shield groups that have long dominated that market.
Take Kansas as an example.
Under the federal guidelines, the benchmark "is a Blue Cross Blue Shield of Kansas comprehensive plan, the plan most often sold to small group employers," says Linda Sheppard, the Affordable Care Act coordinator in the Kansas Department of Insurance. "So it's characteristic of benefits Kansans are used to. We recommended to the government that it be our benchmark."
But creating a one-stop shop for individuals and small groups — where all plans can operate on a level playing field and consumers can obtain subsidies for premiums — also opens up opportunities for some of the biggest insurers.
"Large national insurers have more opportunities than they did in a pre-exchange world, particularly with the Blues," says Joel Ario, originally tapped by the feds to operate the HHS exchange program and now a consultant to states, employers, and insurers. Because the small group market in many states is often dominated by a Blues plan, the local Blue Cross plan has a long history of working closely with a grassroots network of brokers. But an exchange opens up the whole market, with direct access to consumers.
Because the exchanges are intended to operate with a simple set of rules and minimal input from consumers, the back-end technology needed to process that information can be complex, adds Ario. Once that challenge has been met, though, it's a straight shot to replicating systems state by state.
State officials continue to debate
President Obama's reelection may have resolved uncertainty about the immediate future of the health exchanges, but the ACA is still the cause of red-hot outrage in conservative circles.
Kansas Insurance Commissioner Sandy Praeger had advocated a state-federal partnership, but conservative Republican Gov. Sam Brownback nixed that, adamant that the state would opt out. And he's not alone.
"About a third of the states will have state-based exchanges," said Ario in late November. "That could increase some. The big question is how many of the remaining two thirds will operate in partnership and how many leave the exchange function to the federal government. Very few states are committed to partnerships, but that will happen closer to the deadline."
"We have always been supporters of state-based regulations and state-based exchanges," said the Blues' Holland. "It's in the consumer's best interest to deal with the folks locally. I live in Oklahoma [she had been the state insurance commissioner] and work in D.C. The difference between those two environments is extraordinary." And even though a number of states either haven't decided or have opted out, Holland believes that "we'll see a movement to state-based exchanges."
One of the big questions the Blues has is to what extent state regulators will be prepared to review these insurance plans. HHS will have to certify that the plans on the exchanges are designed in accordance with the federal rules, says Holland. But state insurance departments will have to sign off on the plans' alignment with state laws. "Many insurance departments are going to require every single product offered to be re-filed," she adds. The process will require incredible effort.
There are two key features in a state/federal partnership where the state plays the key role: plan management and consumer assistance, says Sheppard.
"If the state has to review all the plans and rates for insurance plans sold in the state anyway," says Sheppard, "it seems to make sense to have plans submit them to one place rather than two places, as they would have to do in a federal exchange." For consumers, many of whom will be getting health insurance for the first time and are bound to have a long list of questions, she adds, it makes sense to have the state manage it.
"Our biggest concern is pricing," says Holland. "We all know that we have to get the young people into the mix. Using a one-to-three formula [plans will be forced to cap premiums for their oldest members at three times the lowest rate] will help ease the cost for older members, she adds, but it's going to bring that base price for young people up substantially, possibly pricing them out of the market.
"You have a penalty, a very modest $95 a year," says Holland. "And you have higher premiums. We're very concerned that the young people who need to be in the pool are not going to be motivated to get into it."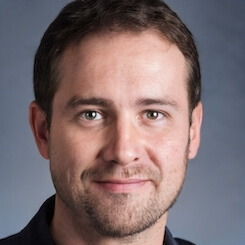 Paul Lendner ist ein praktizierender Experte im Bereich Gesundheit, Medizin und Fitness. Er schreibt bereits seit über 5 Jahren für das Managed Care Mag. Mit seinen Artikeln, die einen einzigartigen Expertenstatus nachweisen, liefert er unseren Lesern nicht nur Mehrwert, sondern auch Hilfestellung bei ihren Problemen.