As recommended treatment grows more aggressive, health plans should better manage both infusion and injectable medications
There's a lesson for health plans in the way treatment of rheumatoid arthritis (RA) is changing. "The trend today is to try to attain complete remission," says Patience White, MD, a practicing rheumatologist and vice president at the Arthritis Foundation. "We are approaching arthritis like oncologists approach cancer. Doctors are interested in getting patients completely symptom-free because it means better long-term outcomes and reduced disability."
Those outcomes go beyond the disease itself. "Data show people who have long-standing RA die earlier," says White. "If you control RA, emerging data indicate that patients don't have as many cardiovascular complications." There has been a link between RA and cardiovascular disease for several years, White says; what's new are findings suggesting that if you control RA, the risk for cardiovascular disease decreases.
RA treatment remains one of the top priorities in specialty pharmacy, with three biologics — Humira, Embrel, and Remicade — that rank in the top 20 for expenditures. Equally important, RA therapy varies widely because of aggressive treatment, increased utilization of biologics in early treatment of the disease, and switching because of nonresponse or intolerance.
Health plans have made progress by chipping away at the fundamental challenges of managing costs. "Our position is that we are managing the entire category of medications from a formulary perspective, says David Lassen, PharmD, chief clinical officer at Prime Therapeutics, a PBM owned by multiple Blue Cross plans.
Lassen says there are many additional opportunities for health plans and PBMs to work together to control costs and utilization in RA. An example he cites is the current aligned strategy developed between Prime and its Blue Cross clients to prefer Humira in the formularies of its Blue Cross owners in an effort to improve the cost of care.
RA has several effective tumor necrosis factor (TNF) inhibitors, including Enbrel and Remicade, but there are insufficient data to recommend one over the others. Humira has a strong efficacy and safety profile and it is commonly chosen as the product to beat in head-to-head studies.
Health plans and PBMs are working to implement advanced therapy and outcomes management strategies across all medications. In RA, though, they are shooting at a moving target because of today's more aggressive treatment objectives. Rheumatologists are increasingly committed to driving to the ultimate goal of disease remission, with new medication strategies that are producing changes in treatment protocols and the use of biologic and nonbiologic medications.
That moving target implies that health plans have to be diligent in keeping up with new treatment approaches.
In 2010, the American College of Rheumatology (ACR) and the European League Against Rheumatism (EULAR) updated the definition and categorization of early and established RA to treat patients earlier in the disease process.
Then, a few months ago, the ACR published new treatment recommendations to reflect the new criteria. The ACR said its expert panel "recommended more aggressive treatment in patients with early RA than in the 2008 ACR recommendations."
Goals
The first recommendation in that report is to strive for remission or low disease activity in all patients with early or established RA. "Treatment is now focused on treat-to-target and tight control with the target of remission, which wasn't feasible a few years ago," says Jeffrey Curtis, MD, of the University of Alabama, Birmingham, an RA researcher who worked on the ACR's new recommendations.
"The idea of treat-to-target is taken from diabetes with its hemoglobin HbA1c target of seven," says Curtis. "That number gives everyone the same clear goal, and it serves as the basis for measuring success."
The 2012 EMD Serono Specialty Digest provides a profile of where health plans are with various aspects of managing RA's specialty products. In many cases, health plans are still fine-tuning approaches to managing costs and utilization and providing access to the biologic agents.
The report says prior authorization (PA) is required for 85 percent of injectables and 78 percent of infusion biologics. The primary reason for PA is to verify indication. In terms of more advanced objectives, 32 percent of health plans with PA for injectables said that managing preferred products is the primary goal. Channeling preferred products is the goal 25 percent of the time for infused products. Just 20 percent of health plans said PA is primarily aimed at ensuring failure for first line medicines in a step therapy protocol.
As health plans move to more advanced management of RA biologics, says Lassen, overall management of RA must be done across the full spectrum of the injectable and infused products. "To truly manage this category we need to track and coordinate the pharmacy side with the medical side," he says.
There is a dramatic disconnect between medications administered through the pharmacy benefit and those handled via the medical benefit. In 2011, 85 percent of self-injectable biologics were processed through the pharmacy benefit, while 81 percent of infusion products were handled under the medical benefit, according to the 2012 Serono Specialty Digest.
Tracking all of the RA medications across both benefit channels would help health plans understand the extent of double and triple therapy, the movement from conventional disease-modifying antirheumatic drugs (DMARDs) to biologic DMARDs, and biologic switching.
"You might think that the movement would be from oral DMARDs to self-injectables to infusion products, but we're seeing the use of infusion products first and moving to a self-injectable," says Lassen.
"Better information on utilization will help us in many ways, such as with analyzing changing patterns for Remicade in comparison with other TNF inhibitors," he adds.
Understanding the utilization of RA biologics across the medical and pharmacy benefits may help health plans keep up with the changes in treatment. The ACR's 2012 recommendations and EULAR are moving toward increasingly aggressive therapy.
The ACR said that its new recommendations for aggressive therapy stem from "the thought that joint damage is largely irreversible, so prevention of damage is an important goal" as well as "data that early intensive therapy may provide the best opportunity to preserve physical function and health-related quality of life and reduce work-related disability."
Control the disease
"Rheumatologists want to employ sure-fire ways to control the disease earlier in its course," says White. "The stepwise approach is out. If a treating rheumatologist is looking at lab results that show the patient is having a severe course, you may start prednisone, methotrexate, and a biologic all at once to control the disease as soon as possible and then withdraw drugs as the patient does better. There are growing concerns that some health plans are shifting the cost of these RA medications to the patients through higher copays and even coinsurance that can result in lower adherence rates and increase rates of disability."
The triple therapy that White describes is consistent with the ACR's 2012 treatment recommendations for early RA patients with high disease activity and poor prognosis.
"We continue to see prescribers using more and more biologics in the RA population," says Lassen.
As Curtis explains, remission in established RA is difficult to achieve, which explains why treatment now focuses so heavily on bringing it about as early as possible. "In routine practice the remission rate for patients with established disease is in the range of 10–20 percent," he says. "For patients with early RA — say six months or up to one year — the rates are in the 30–40 percent range. That's why there's a push to treat more aggressively."
About 1.3 million people in the United States have RA. Within two years of diagnosis, people with rheumatoid arthritis may experience moderate disability, and after 10 years 30 percent are severely disabled. Approximately one-third of people with the disease stop working as a result of it.
Measuring progress
The emerging idea of treat-to-target and the need to monitor whether more aggressive treatment is working highlight the need for tools that measure treatment results.
"The changes in clinical practice are being coupled with a trend to measure RA disease activity," says Curtis. "One tool used is the health assessment questionnaire, the HAQ. But those assessments are not very thorough or useful. I liken them to the Brooklyn HAQ: You know — How ya doin'? It is not specific and quantitative."
Treat-to-target approach
Curtis continues, "The problem is that in the United States most doctors do not measure anything; we use the Brooklyn HAQ. If I write down that the patient is doing well, how useful is that in measuring progress? How do you compare doing OK from last visit with doing well this visit?"
The treat-to-target approach with formal measurement of progress could help health plans in their efforts to improve therapy outcomes.
In the Serono survey, only about 5 percent of health plans said the primary purpose of PA is to monitor response to therapy in RA. The survey report did not indicate how this monitoring occurs. In the United Kingdom, treatment recommendations for RA include drug-response monitoring and specific targets for drug response.
To promote progress measurement, in May 2012 the ACR published an article that recommended six disease activity measurement tools that could be used at the point of care. The six are:
Clinical Disease Activity Index
Disease Activity Score with 28-joint count, erythrocyte sedimentation rate (DAS28-ESR) or C-reactive protein (CRP)
Patient Activity Scale (PAS)
PAS-II
Routine Assessment of Patient Index Data with three measures (RAPID-3)
Simplified Disease Activity Index (SDAI)
These tools encompass different combinations of patient and provider assessments of swollen joints, patient assessments of pain or disease activity, provider assessments of swollen/tender joints, and lab tests.
The six were selected because they are sensitive to change; discriminate well among low, moderate and high disease activity states; have remission criteria; and are feasible to perform in clinical settings, the authors said.
Measurement is also addressed in the ACR's 2012 treatment recommendations, of which Curtis is a co-author. "We said there are 10 to 15 things you could measure, and there are several useful tools, but unfortunately there is no best one," he says.
While treat-to-target and measuring treatment progress may help clinicians improve outcomes, they face an obstacle that will take years to resolve. There is widespread recognition that good comparative effectiveness data about the biologic DMARDS are not available.
In April 2012 the Agency for Healthcare Research and Quality published an update of the comparative effectiveness for the corticosteroids, traditional DMARDs, and biologic DMARDs used for RA. The key questions included the extent to which the medications reduced disease activity and maintained remission and their use in subpopulations based on disease state, prior therapy, demographics, concomitant therapies, and comorbidities.
The expert panel reviewed 258 published articles encompassing random controlled trials, head-to-head studies, and mixed treatment comparisons. The review included a meta-analysis comparing the relative efficacy of biologic DMARDs and comparing withdrawal rates from placebo-controlled trials. A multiple-treatment comparison (MTC) meta-analysis was used to compare the relative efficacy of biologic DMARDs with a primary efficacy outcome of the ACR 50, which determines if a 50 percent improvement was achieved.
In the end the evidence did not support the superiority of one oral DMARD over another. One limitation was the wide range of methotrexate dosing in the trials. The data for biologic DMARD comparisons came mostly from observational studies and findings from MTC meta-analyses the panel conducted.
Weak evidence
Those MTC meta-analyses suggested that Enbrel has a higher probability of improving disease activity than do most other biologics, but this was relatively weak evidence which should be interpreted with caution. Limited evidence precluded firm conclusions about the superiority of any conventional or biologic DMARD over another or about whether one combination was better than another in early RA.
The need for comparative effectiveness data on RA therapies is increasing rapidly as recommended treatments move toward aggressive early therapy and formal tracking of therapy outcomes.
2012 recommendations for rheumatoid arthritis speed up therapy management
The American College of Rheumatology's 2012 revised treatment recommendations for rheumatoid arthritis reinforce a continuing trend toward early and aggressive treatment. The new recommendations emphasize the goal of remission or minimal disease activity. They also clarify medication therapy for early and established disease, different levels of disease activity and indicators of poor prognosis.
Below are some definitions and highlights of the ACR's recommendations for nonbiologic and biologic disease-modifying antirheumatic drug (DMARD) therapy in RA patients.
Early disease is defined as duration of less than six months. Established disease is ≥6 months. Disease activity is categorized as low, moderate, high, or clinical remission.
Remission is commonly measured with the DAS28-ESR or CRP. It is defined as a tender joint count, swollen joint count, C-reactive protein (mg/dl) level, and patient global assessment of disease as ≤1 for each variable, or a simplified Disease Activity Score of ≤3.3.
Poor prognosis is one or more of these items: functional limitations, extra-articular disease, positive rheumatoid factor or anti–cyclic citrullinated peptide antibodies, and bone damage.
DMARD therapy for early RA
The recommendation for treatment of early RA in patients with a good prognosis and low, moderate, or even high disease activity is traditional DMARD monotherapy, including hydroxychloroquine (HCQ), leflunomide (LEF), methotrexate (MTX), minocycline, and sulfasalazine.
The recommendation for early RA patients with poor prognosis and either moderate or high disease activity is double or triple nonbiologic DMARD therapy. As an alternative, for early RA patients with high disease activity and a poor prognosis, the ACR also recommends an anti-TNF biologic with or without methotrexate; however, infliximab (Remicade) is an exception; it is to be used only in combination with methotrexate.
The recommendations for patients with established RA are divided into two pathways, one for patients with low disease activity without poor prognosis, and one for everyone else — patients with moderate or high disease activity and those with low disease activity plus a poor prognosis.
DMARD monotherapy is recommended as initial therapy for patients with low disease activity and good prognosis. Therapy progresses to multiple nonbiologic DMARD therapy and then to adding or switching to an anti-TNF biologic. If an adverse event occurs with anti-TNF therapy the recommendation is to switch to a non-TNF biologic.
The initial recommendation for patients with poor prognosis or moderate or high disease activity is methotrexate monotherapy or combination nonbiologic DMARD therapy. If there is deterioration or no improvement, the ACR recommends adding or switching DMARDs or adding or switching to an anti-TNF biologic, abatacept (Orencia) or rituximab (Rituxan). If there is a lack or loss of benefit, then biologic switching is recommended.
In most cases the ACR recommends reassessing results at three-month intervals, but there are exceptions that call for a reassessment after six months.
---
Our most popular topics on Managedcaremag.com
---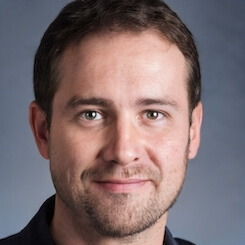 Paul Lendner ist ein praktizierender Experte im Bereich Gesundheit, Medizin und Fitness. Er schreibt bereits seit über 5 Jahren für das Managed Care Mag. Mit seinen Artikeln, die einen einzigartigen Expertenstatus nachweisen, liefert er unseren Lesern nicht nur Mehrwert, sondern auch Hilfestellung bei ihren Problemen.