Millennial bugs aside, E-commerce is emerging as a top priority of health care companies. Ignore it at your peril.
TECHNOLOGY
Amazon.com used to be about books. Now it's about the future of health care. That the online bookseller has diversified into areas such as prescription drug sales is just part of the story. The real message from this Internet upstart, which has shaken traditional booksellers like Barnes & Noble to the core without ever owning any books itself, is that it has become the standard for electronic commerce for all industries, including health care.
Leading managed care organizations across the country are showing keen interest in E-commerce as a way to dramatically cut the costs of transactions and to revolutionize their relationships with customers.
PacifiCare, for example, has launched a number of E-commerce initiatives that will enable it to interact more directly with members in gathering and reviewing specific health care information.
The project is intended to link all physicians with online interchanges for encounters and reporting within three years. The Santa Ana, Calif.-based managed care company views E-commerce as a way to demonstrate industry leadership to its members and to provide more direct support to its contracted physicians.
Other managed care organizations also pursuing E-commerce strategies include: Blue Shield of California, with its «www.mylifepath.com» World Wide Web (WWW) site for member-level health information tracking; Aetna U.S. Healthcare, with its medical-information collaboration with Johns Hopkins, called InteliHealth; and other ventures, such as Healtheon and WebMD, which at press time had just announced they would merge.
Interest grows
Physicians and integrated delivery systems are also starting to get into the E-commerce act. San Francisco-based Catholic Healthcare West is taking major steps to connect electronically to all its affiliated physicians and medical sites.
Other health care organizations use E-commerce and WWW-based tools to post laboratory results, radiology images, and patient communications to specific sites for selected viewing and analysis from any remote location.
While it's true that most of these organizations are beginning to test the E-commerce waters — among other things, their information technology departments are often still preoccupied with Y2K remediation — a wave of health plans and provider organizations that see E-commerce as their future business model is building.
Amazon.com is the reference point for many organizations as they consider entering the world of E-commerce, but that reference point changes weekly as Amazon.com expands into other services to create markets.
E-commerce, for our purposes, pertains to any electronic exchange of data among individuals and organizations for business purposes. An IDC Research study predicts that by 2001, there will be 133 million intranet (like the Internet, but just within one organization) users around the world and that by 2000, the number of Internet users will approach 150 million. IDC also says that all of the Fortune 1,000 companies already have intranets.
This is not a fad; it is happening now, and health care will need to follow quickly to keep pace with patients' and members' expectations and demands.
Health care is more than 13 percent of America's GDP and is growing steadily. There are more than 1,500 health care sites on the WWW, and health subjects rank in the top five of most requested topics from general Internet search engines, or portals, as some are now called. Half of all search-engine users look for health care information; 52 percent of those search for disease-related information. Another third of health care users search for pharmaceutical information.
Get started
To participate in E-commerce at a basic level means acquiring hardware and software and an Internet link. These need not be costly.
A small medical practice might need to dedicate a single computer to this purpose. A large managed care organization or health plan that invests in E-commerce can expect to spend hundreds of thousands, even millions, over months or years.
Physicians can expect to be able to request and receive information electronically. Reports can be posted for printing and can be made available in spreadsheet format for the physician's staff to analyze. Health plan membership can even be verified at the time of service.
Health plans can post information once for all providers to review. Communications and updates can be E-mailed or posted with links to other information — compliance rules for the Health Insurance Portability and Accountability Act, to cite just one example.
The financial benefits of E-commerce are dramatic. For instance, the cost of just the data entry, imaging, and filing of a hospital insurance claim can drop to as little as 5 cents for a transaction through the WWW, compared with $1.25 for a paper claim and 25 cents through conventional electronic data interchange (EDI).
Just as some now check bank balances from phone or PC, physicians will gain access to clinical and financial information which, in the best systems, can be analyzed by their own staffs.
Even patients will be able to receive copies of lab reports, fill out health surveys, or complete family health histories through web-based tools. Once completed, they could route these to other physicians, saving time, money, and hassle for the patient and the office or hospital staff. Timely access to information is key to E-commerce savings.
Cost and service
Thanks to E-commerce, forms can be presented with information already on file, so only changed or new information is required. In some places, members already are receiving reminders of appointments that previously have been booked, refill notices, periodic tests or follow-ups to prior visits through brief E-mails.
If the primary purpose is to link physicians, other providers, and employers to a health plan, the company might choose to have an intranet or an extranet.
If patients or members are involved, the Internet must be used to deliver both general health care information and specific patient- or member-level data. An organization can apply E-commerce to both needs if it plans appropriately and allows the business needs to drive technology use.
HIPAA compliance and other regulatory mandates that crop up will also have an effect on an organization's E-commerce strategy, if it has developed a strategy.
Once an organization decides on its E-commerce approach, it has the choice of "build versus buy." Does it develop its E-commerce technology internally or outsource it to a service provider? Or a little of both?
The choices are nearly unlimited, but research and planning are critical.
Service providers also vary. While Healtheon has built a set of software tools to cover health plans, consumers, physicians, and employer groups, a service provider like WebMD has an approach to partner with specialized vendors and to sell the package to health care organizations. WebMD's strategy is as an aggregator.
This year is pivotal for leading E-commerce organizations to emerge in health care. Expect to see exciting new products, services, and players in health care E-commerce. There is a market imperative for medical leaders to shape the industry with cutting-edge thinking.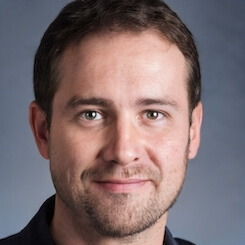 Paul Lendner ist ein praktizierender Experte im Bereich Gesundheit, Medizin und Fitness. Er schreibt bereits seit über 5 Jahren für das Managed Care Mag. Mit seinen Artikeln, die einen einzigartigen Expertenstatus nachweisen, liefert er unseren Lesern nicht nur Mehrwert, sondern auch Hilfestellung bei ihren Problemen.