What happens when a group-model plan folds? It's sink or swim for salaried physicians who never had to worry about the business side.
UPHEAVAL IN ALBANY
For the past 19 years, Gary Kronick, M.D., had few worries. His practice, set up just outside Albany, N.Y., offered everything he desired upon leaving Philadelphia's Hahnemann University in 1977 with a medical degree and a pile of college-loan debt.
He hangs his slate in the region where he grew up, son of a Schenectady General Electric worker. It is in an area with a critical mass of medical professionals, many associated with Albany Medical Center and other hospitals. And, significantly, he goes to work every day for a regional HMO that provides the office space, the bookkeeping, the billing, and the medical team, clearing the way for him to simply treat patients.
But by the end of this year, the internist won't be able to count on a steady salary from his HMO, first known as Community Health Plan (CHP) and now Kaiser Permanente. His annual gross of $150,000, almost five times the average private-sector wage in New York's capital region, and his favorable work schedule may become fond memories. That's because Kronick and about 75 other physicians are saying goodbye to the HMO.
"We're very apprehensive," says Kronick, leader of his cluster of Permanente Medical Group doctors planning a break from the HMO as it exits the Northeast.
But they wonder if their careers might take turns for the worse. Kronick sees about 22 patients a day. He knows them well — beyond their aches and pains — often treating their children or friends. He prescribes the best treatments, and gets time for professional conferences, vacations, even golf.
To many at this formerly staff-model (under CHP), and now group-model plan, it's an ideal setup, regardless of what the great mass of physicians involved in network- and IPA-model plans might think. And it isn't going to last much longer in these parts.
By the end of 1999, Kaiser Permanente is leaving western Massachusetts, two regions in New York, parts of Connecticut and all of Vermont.
Except for about 30 physicians in New York's Hudson Valley who decided to go their separate ways, doctors — and their associated professionals — in all those regions are planning to stay together in some type of group practice.
Kronick and about 74 other doctors and 35 medical staffers in this region exemplify what's been happening within the medical group that's been contractually tied solely to Kaiser Permanente. For more than a year, they've been planning to cut the cord as cleanly as possible.
The HMO, saturated in red ink after two straight years of losses in the Northeast ($90 million in 1998 alone), said in mid-June that it would sell its assets and close operations employing 3,336 people, including about 300 doctors, serving 565,000 patients. Kaiser announced similar departures in markets of North Carolina and Texas.
Dismantling the system
About a month after the Oakland, Calif.-based health care system disclosed that its three-year operation in the Northeast just wasn't working out, it agreed to sell its patient lists to competitors while leaving its Vermont business altogether. (Capital District Physicians Health Plan is paying roughly $18 million for the operations in the Albany area, for instance.) Kaiser is also bargaining with its doctors, who want to lease the HMO's clinics.
Kronick, board chairman of the for-profit Northeast Permanente Medical Group of the Capital Area, has been planning the break from the not-for-profit HMO since last year. The doctors "saw the writing on the wall" some time ago, he says, and were tipped by Kaiser Permanente executives that it might leave certain markets in 1999.
"We are going to evolve to a private multispecialty group," says Kronick. Indeed, the doctors know what they have to do: They're trying to line up with one of a handful of established doctor groups that have back-office operations and the ability to expand. They need to promote themselves, and already are referring to the group as the Capital Area Medical Group, although that is not yet the legal name. Mostly, they need to assure patients that they'll be around after Kaiser departs.
They're advertising in local newspapers, sending letters to patients, and posting banners at health centers. They are doing something unheard of in many quarters in the past: marketing. Plus, they are in serious negotiations with both Kaiser and, for back-office operations, with a physicians' association that already includes about 100 physicians. It's a busy time for doctors who haven't had to concern themselves with such tasks as building a book of business and arranging for malpractice insurance.
They also are arranging to sever the exclusivity contract with Kaiser so that they can serve multiple health plans. All this is happening as the competing plans are wooing Kaiser's patients, some with big ads in local newspapers. If all goes well, these doctors will retain their patients — who are now enrolling with new insurers — and add new patients to provide revenue needed for their new enterprise.
"There's always anxiety with unknowns, but if you're proactive and have high quality people and are willing to try different things. We'll do very well," says Thomas Auer, M.D., medical director for the local group.
Auer is already sharpening his marketing spin, emphasizing that the doctors will serve patients at least as well by being independent, and perhaps better, because physicians will suddenly be competing: "In a competitive market the world focuses on customer service."
All this is easy to say and it may come to pass. A group of Westchester County physicians broke away in April 1998 in a successful merger with an existing group, says Stacy Lundin, M.D., Kaiser's executive medical director locally and one of about five medical executives who have to look for new jobs because of Kaiser's withdrawal in the East.
But patients are still a bit uneasy. They have become accustomed to seeing their Kaiser family doctor and specialists, usually at the same health facility owned by the HMO. Many aren't sure how to cover themselves during this period of uncertainty.
A patient's perspective
During her eight-year relationship with CHP, then Kaiser, Patricia Marciano, who lives with her family in rural Altamont, N.Y., hasn't minded driving 30 miles to the Kaiser health center in suburban Latham, N.Y. She'll keep doing that if she can arrange to keep seeing Theo Talma, M.D., a pediatrician, who is equally eager to retain his patients.
"We did get a letter in the mail saying that Kaiser Permanente is pulling out of the area, but I haven't heard anything since," says Marciano. She says Kaiser's entry and exit in the market troubles her.
"I understand what's happening. But I don't understand why Kaiser Permanente bought CHP. They should have had the knowledge that this was going to happen. It wasn't a smart business move."
No one can say with precision why Kaiser failed in the Northeast. Some say its model, which worked well in California's urban markets, simply doesn't fit the geography of the spread-out smaller cities of the Northeast, where its network spans 28 New York counties, plus six in Connecticut, four in Massachusetts, and all of Vermont. Currently, the HMO is trying to retain employees through the end of the year with the promise of bonuses.
Kaiser's inability to improve CHP's fiscal condition came while the California company was trying to expand nationally. But the region seemed to have an especially strong affinity for types of health coverage that allow wide choice of physicians, and that doesn't describe staff- and group-model plans such as Kaiser and its predecessor.
Community Health Plan lost millions, red ink that Kaiser similarly reported after its acquisition.
"It worked fine for a time," says John Baackes, former CEO of CHP and of its successor. Now chief executive of GHI, a competitor, he adds: "The era of having group practices exclusive to one insurer has probably passed. It became difficult for the practice to remain competitive and have one payer. Group practice is not the issue, but linking it exclusively to one payer is the problem."
Some medical professionals may mourn Kaiser's departure as much as the doctors and patients of the HMO. "It's unfortunate because I think Kaiser was one of the good guys," says John Balint, M.D, professor of medicine and director of the Center for Medical Ethics at Albany Medical College.
"They got themselves in trouble nationally; they decided to compete with the big for-profit groups and went out and contracted with all kinds of doctors everywhere. CHP in a sense was doing the same thing. When they paired up, it didn't work either."
Kronick agrees. But that was his employer's problem. Now, he's hoping similar problems don't develop when he becomes a part-owner in his group practice. He's trying to view the switch as a positive challenge. And Kaiser has promised a few million dollars in transition funds, Kronick says.
"We knew we could not grow and prosper with just Kaiser as our income," Kronick says. "Our attitude was to position ourselves to become nonexclusive and successful at it. The opportunity is there to do better under the new structure. We will have the economic incentive to be compensated more for working more. Right now we don't."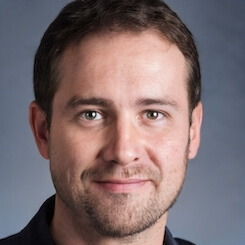 Paul Lendner ist ein praktizierender Experte im Bereich Gesundheit, Medizin und Fitness. Er schreibt bereits seit über 5 Jahren für das Managed Care Mag. Mit seinen Artikeln, die einen einzigartigen Expertenstatus nachweisen, liefert er unseren Lesern nicht nur Mehrwert, sondern auch Hilfestellung bei ihren Problemen.