The biggest for-profit and not-for-profit MCOs have been through rough times recently. How have their corporate cultures changed?
Companies have separate identities, as distinct as you or me. Like us, they have histories. Events change them and, often, they influence events — especially if they are the two dominant players in their industry. The Kaiser Permanente and Aetna U.S. Healthcare that face the future are two different corporations from what they were even a few years ago. Just how different reflects the degrees to which these two — the biggest not-for-profit and for-profit plans — have been tested, and how far along they are in turning things around.
Aetna's reputation for aggressiveness is being tempered, as you read this, by fires sparked from market losses and corporate overreaching. The company has recently made efforts to shore up relations with physicians and members, while attempting to sell off its financial services and international units. It wants to become a kinder, gentler — and leaner — billion-dollar conglomerate.
On the other hand, it doesn't pay to be too warm and fuzzy, as Kaiser Permanente found out. The company lost $881 million in 1997 and 1998. It has since dramatically broken back into the black thanks, in part, to premium hikes forced upon employers, says Martin A. Hadelman, M.B.A., president of Advisors for Health Care.
"Your biggest purchaser in claims, from a commercial standpoint, was CalPERS and even CalPERS had to raise what it was paying Kaiser when it didn't want to raise it a penny," Hadelman recalls.
It should be pointed out that this isn't an attempt to compare these two giants. Such contrasting probably wouldn't be fair to Aetna, which has to pay taxes on premiums as well as please stockholders — constraints Kaiser doesn't deal with. Rather it is a look at how the companies have been altered by recent tumultuous financial events and what that means regarding their futures.
Donaldson factor
Perhaps the most visible manifestation of change at Aetna was the ascension of William H. Donaldson as CEO in February, replacing the ousted (and, some would say, abrasive) Richard Huber. Donaldson is moving fast.
"Donaldson, of course, is a finance man," says Uwe Reinhardt, professor of health economics at Princeton University. "His culture is finance, but he understands that the source of finance is a satisfied customer. The previous CEO probably understood that too, but thought that the customer was the employer with whom he dealt."
Donaldson has said that he wants Aetna to lead the way to having employees purchase health care on a defined-contribution basis. (More on this later.) Experts, however, say that Aetna may have problems pulling this off.
"I think that they are probably one of the most operationally challenged of the large HMOs right now if you look at what they have to do in order to balance making some money and not angering the providers and plan members to a tremendous extent," says Mark Hagland, the editor of Physician Performance & Payment Report, a newsletter for health system executives dealing with physician compensation.
Meanwhile, things seem to have quieted down over at Kaiser. Yes, it's had to become more business-minded. That doesn't mean it has forgotten its mission, says David M. Lawrence, the chairman and CEO of Kaiser Foundation Health Plan.
"This is an organization that's always been about delivering medical care," says Lawrence. "Almost all of the people in the organization, almost all of our energy goes to delivering medical care."
That Lawrence, at the helm since 1990, speaks of continuity of mission more than corporate overhaul — in contrast to Aetna — in part reflects the differences between for-profit and not-for-profit companies, says Robert Field, Ph.D., the director of the graduate program in health policy at the University of the Sciences in Philadelphia.
"For-profit companies ultimately get their capital from the stock market," says Field.
Most not-for-profits, such as Kaiser, get their money from tax exempt bond donations or fees.
"They take advantage of the tax-exempt status of their bonds and that makes them beholden to bondholders," says Field. "Their interests are very different. It's not quarterly profits, it's stability."
Lawrence lays credit for the dramatic turnaround in Kaiser's fortunes equally upon rate increases on the insurance side and "really superb improvement in performance on the medical care delivery side — almost all related to quality improvements."
On July 31, Kaiser announced a net income of $157 million and operating income of $143 million on operating revenues of $4.4 billion for the second quarter of 2000. By comparison, in the second quarter of 1999, Kaiser showed a net income of $49 million and an operating loss of $20 million on operating revenues of $4.2 billion.
The California division, Kaiser's largest operation with nearly 6 million members (the plan has 8.1 million enrollees altogether), reported second-quarter operating income of $146 million compared to $10 million for the second quarter of 1999.
However, the number some experts point to is the 6 million-member figure, saying that Kaiser needs to prove that it's more than just a regional phenomenon.
"There's some debate within the organization about that," says Michael Millenson, a principal in William M. Mercer's Health Care Group Benefits Practice. "In other places it doesn't own its hospitals, it contracts. Can that be successful? Kaiser seems to be doing well in some regions, but it hasn't in others."
Lawrence, however, is adamant. "We're a national health care organization. We have a very extensive delivery system."
What Kaiser has learned from bad times is that its future is inexorably linked to technology.
"Member forecasting is a dice game," says Lawrence. "You're never going to be completely accurate in that arena. What we're tying to do is to understand the likely range of membership that we can expect in a given year or two years and plan with greater flexibility. When we missed — as we almost always did either on the high side or the low side — we hadn't really prepared the kinds of contingency plans that would enable us to respond quickly."
Aetna's slide
Aetna U.S. Healthcare, meanwhile, is also in response mode.
Its second-quarter 2000 revenue rose 37 percent to $8.15 billion from $5.95 billion, yet profit fell 17 percent. Profit from operations declined to $134 million (94 cents per share) from $160.9 million ($1.03 per share) a year earlier.
Aetna blames much of the slide on its medical-loss ratio — the percent of every premium dollar used for medical care, as opposed to administrative costs — which rose to 85.9 percent from 82.5 percent for its HMOs.
However, rising medical costs in an environment increasingly more hostile to managed care is not the all-encompassing reason for Aetna's problems. It comes down to executing fundamentals, say experts.
"When you have millions of members, you have to do the little things right," Millenson points out. "Yes, there's an environmental factor but — regardless of whether pharmaceutical costs are up 5 percent or 15 percent — how fast do you process your claims? Do you know what people are taking? Can you do effective disease management? Do you lose the medical records? Are you investing in infrastructure?"
Millenson also casts a critical eye toward Kaiser's experience, despite all the invocations of "mission."
"Frankly, Kaiser wasn't losing all that money because it was nice," says Millenson. "It was losing a lot of that money because it was run inefficiently. It had nothing to do with mission. It had to do with reliable execution of what you do for a living." Not far different from what Lawrence is saying.
In Aetna U.S. Healthcare's case, the problem may have been lack of focus, says Arthur N. Leibowitz, M.D., Aetna's chief medical officer. That Aetna is divesting itself of some businesses signals a new era.
"The most significant change within Aetna will result from the company being cast as a health care benefits administration company only," says Leibowitz. "Separating the parts of Aetna, so that those of us on the health side get to work as a pure health company, will certainly change the focus of the company and we're all excited about that. The health business has been a very profitable arm for Aetna and using the ability and resources that we have within the business should make this a very exciting opportunity."
Aetna's recent decision to end capitation in its Connecticut market seems to bolster the company's contention that it wants better provider relations. A settlement reached with the Texas attorney general's office in April spurred this move.
Some capitated physicians expressed concern that the Texas deal could ignite a trend away from the use of incentives to keep utilization down, thereby putting them in a tight spot.
"When we got an agreement for voluntary compliance, we announced at that point that small practices will be handled on a fee-for-service basis," says Leibowitz, referring to practices with fewer than 100 Aetna members. "We have said that these were the kind of decisions that need to be made based upon the local reality and local markets."
Trust factor
Still, history is a difficult thing to shake and Aetna suffers from a "trust deficit."
"Trust sounds like a very squishy, touchy-feely thing but in a way it's not," says Hagland. "In a way it's very strongly linked to business capability."
In fact, Hagland says that the only way Aetna U.S. Healthcare can hold onto its market share is by improving relations with providers and consumers.
"I do believe that Aetna executives must know this," says Hagland. "They're not dumb and they're not ill-tutored. The challenge for them will be: Can they act on this or will they only talk the talk? They need to walk the walk, because they could do very, very poorly in the next few years."
Judging by Leibowitz's tone and choice of words, at least Aetna has the talking-the-talk part down.
In September, 1998, when Managed Care asked Leibowitz about how Aetna encourages physician compliance with generally accepted clinical guidelines, this is what he said: "Doctors will comply if somebody over them bases their pay on this."
What a difference two years make. Now, when speaking about Aetna's new approach, phrases like "somebody over them" are not found in Leibowitz's parlance. Instead, he uses variations of the word "close" a lot.
"With the kind of changes that we anticipate happening within the health benefits world — including this whole move toward defined contribution — we felt that we had to move closer to our market," he says. "So what you've seen, in the reorganization that we've announced, has been much more of a move to be closer to the member, closer to the employer, closer to the individual physician; to create different relationships with those constituencies based upon that closeness."
Group-model Kaiser, of course, couldn't get much closer to its physicians — although it should be pointed out that, while the entire organization is not-for-profit, the Permanente medical groups are for-profit.
"I had always said that Kaiser is really the model for the future," says Reinhardt. "For a while it was fashionable among health policy analysts to dump on Kaiser and say, 'They are an anachronism, an albatross.' I always said, 'As long as Kaiser can survive, it'll be the model of the 21st century.'"
Field agrees. "I think the market in health care is going to be very volatile for years to come and it's going to scare off a lot of investors," he says. "Five years ago, everyone was saying that the group model, which Kaiser uses, was not going to survive, that it was too expensive. The HMO had to shed all its provider costs, just do financing and let the doctors and health systems worry about providing care. Well, right now who's doing better? For the most part, Kaiser's doing better. It may be telling us that the group model still has life in it."
Kaiser's glitch
What Kaiser wants, as it faces the future, is information that new technology can provide. Kaiser Permanente Online lets members research health conditions and medications, offers advice from a nurse or pharmacist, allows appointments to be made, and sponsors discussion groups. It started in 1997 with 1,000 Kaiser Permanente members in Silicon Valley.
"We've now got 250,000 people who are using the online service," says Lawrence.
There will be problems, as evidenced by Kaiser's recent sending of 850 e-mail messages filled with sensitive patient information to the wrong places.
"This was a glitch that was inevitable, as you're dealing with greater complexity and managing more technology," says Lawrence.
Aetna is also exploiting information technology, says Leibowitz.
"On the member and consumer health side, we are marrying, if you will, two databases — the largest health care information database in the world, managed by our U.S. Quality Algorithms subsidiary, and now the database of consumer health information, managed through our relationship with Harvard Medical School."
The data Aetna holds represent unmined potential, Reinhardt contends.
"What Aetna may be able to do is develop an information base that would be useful to patients and to employers," says Reinhardt. "It sits on a huge information base that it has never used for this purpose."
Defined contribution
It is refreshing, in this presidential election year, that the discussion of Kaiser and Aetna's future does not lead to any vague pronouncements about the interaction of management paradigms. No. Instead we are delivered to the doorstep of an idea that's been around for a while and that's as plain as potatoes: defined contribution.
Both companies see this as a definite trend and both feel "uniquely suited" to deliver this model.
"Look at Bill Donaldson's experience," says Aetna's Leibowitz. "Donaldson started Donaldson, Lufkin & Jenrette, and that company built its business administering individual pension and 401(k) type plans when that became a defined contribution, rather than a defined benefit. There isn't anybody who could position a company better to participate in a defined contribution health benefits model than Bill Donaldson because he basically became very wealthy and established an extremely high profile firm based on that model in the pension business."
The tax code will have to change before large employers really push for defined contributions. As it now stands, individuals purchasing their own health care are taxed higher than companies.
"Most people in the industry think that that will come," says Leibowitz, "and, when it comes, it will gain some momentum and at least in the next three to five years a significant portion of the health care benefits people receive will be received under a defined-contribution plan."
He points out that no large employers are at the point of offering defined contributions.
"We're ready whenever they are," says Leibowitz. "I don't know what Kaiser's done and I can't comment about that, but from a technology positioning and product-design perspective, that's what we've been working on for the better part of a year."
"We're ready whenever they are," says Leibowitz. "I don't know what Kaiser's done and I can't comment about that, but from a technology positioning and product-design perspective, that's what we've been working on for the better part of a year."
Michael Eleff, M.D., senior vice president and national medical director for the disease management vendor CareAdvantage in Woodbridge, N.J., has experience working with both plans. Eleff was a senior oncologist for Kaiser Permanente of Ohio between 1984 and 1991. He was also a medical director for Aetna Health Plans of Ohio between 1991 and 1997, witnessing the creation of Aetna U.S. Healthcare.
"Kaiser has a beautiful future in the defined-contribution scenario," says Eleff. " It can say, 'We're right in your neighborhood, we don't have to be all things to all people.'"
Kaiser's Lawrence says defined contributions mean a more discerning consumer.
"The medical consumer will be far more thoughtful about the kinds of health care that he's buying," says Lawrence. "It will help him make a better judgment about the balance between the insurance coverage, which is a financing question, and the care delivery, which is a safety and quality decision."
Lawrence sounds less certain than Leibowitz regarding defined contribution's future importance.
"There will be some employers who move to defined contribution. Other employers will not, or not as quickly," says Lawrence. He thinks that defined contribution will be part of a multifaceted approach to health care benefits.
At least five experts contacted for this article used the same political catch phrase when discussing how Kaiser and Aetna are positioned to face the future. They said that the two are "moving toward the center," with Kaiser becoming more business-minded and Aetna becoming more concerned with member and provider satisfaction.
This, perhaps, oversimplifies things. Obviously, Kaiser wouldn't have lasted so long if it had run its business side into the ground, and Aetna would have been drawn and quartered if it had not kept a good share of its members satisfied. Still, there's something to the moving-toward-the-center idea.
Organizations have objectives they pursue subject to contraints, says Reinhardt, the Princeton economist. "Sometimes, the constraints become so similar that, in fact, these organizations are forced to behave in quite similar ways," he says. "Although, were the market not so tight, they would behave quite differently."
Which is exactly how public policy makers want it, says Kaiser's Lawrence, who adds that the two giants are still very different plans.
"They want the for-profits to kind of keep the pressure on the not-for-profits to make sure that we're efficient and market-responsive," says Lawrence. "They want the not-for-profits to keep the focus on values and integrity that not-for-profits have had historically, in their best manifestations. So we have a mixed model as a consequence and I think the mixed model isn't a bad way to go. It creates pressures on the for-profits and not-for-profits that either alone wouldn't have."
Leibowitz, of Aetna U.S. Healthcare, tips his cap to Kaiser, saying that it maintains a very strong model and does extremely well in all the issues that are important to people.
"We do the same," he continues. "We're very strong in many markets where I think our results speak for themselves. It's not an apples-to-apples comparison; it's much more like looking at the difference between an apple and an orange, and saying they're both good fruits."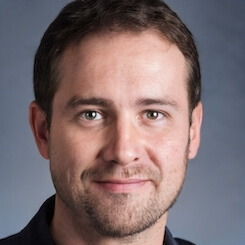 Paul Lendner ist ein praktizierender Experte im Bereich Gesundheit, Medizin und Fitness. Er schreibt bereits seit über 5 Jahren für das Managed Care Mag. Mit seinen Artikeln, die einen einzigartigen Expertenstatus nachweisen, liefert er unseren Lesern nicht nur Mehrwert, sondern auch Hilfestellung bei ihren Problemen.