California sets a precedent again, with a bold effort to regulate the HMO industry. While the new Department of Managed Health Care is facing down 50,000 consumer gripes monthly, director Daniel Zingale intends to keep administrative red tape from overwhelming plans, patients, providers, and his department.
Sniping at HMOs seems to be a national pastime, with at least 41 states enacting laws aimed at controlling or regulating these organizations.
However, on July 1, 2000, led by a governor and legislature who strongly favor managed care, California created and launched a unique state agency — the Department of Managed Health Care — ostensibly to help managed care plan members iron out problems more efficiently. The new agency replaces supervision by the California Department of Corporations, which was at times thick-headed and unknowing about things medical. The agency is also a new cop on the beat and wields a heavy regulatory club, however, with powers to fine HMOs and even take over management and operation of a troubled few.
"Consultants who helped the department take shape say the Department of Managed Health Care carries not a big stick but a sharp ax, and it moves quickly with increasing patient advocacy," says Sheldon Zindberg, MD, chairman of the board of CareMore Medical Group in Los Angeles. Moreover, it requires broad financial disclosures from the state's HMOs, which must undergo independent financial audits and then report the results to the state.
Could the California agency — overseeing the nation's largest HMO market with 23 million members — be providing a glimpse of how expanded health care rights might play out nationwide? As a people, do we still believe that what California pioneers, the nation will adopt? Could be.
While refereeing about 50,000 consumer gripes monthly, the agency has fined Kaiser Permanente in Oakland $1.1 million (for failing to provide adequate care to a 74-year-old woman who later died) and nicked Health Net in Woodland Hills for $100,000 for failing to pay claims from its suppliers and providers within the 45-day statutory limit.
Troubled health plans face more drastic action. For instance, in May 2001, the department took over operation of Maxicare, a Los Angeles-based plan with 275,000 members in the state. The plan was allegedly $8 million short of the agency's requirements for tangible net equity. The quality of care also was said to be lackluster.
In September 2001, Watts Health was seized because its parent, UHP Healthcare, had fallen into $20 million worth of red ink. Moreover, thousands of claims submitted by all types of providers routinely went unpaid for months, according to the state.
The department's sharp ax fell next in October 2001, on the financially troubled Tower Health, a Long Beach-based HMO with 111,000 enrollees in Southern California. According to auditors, Tower Health's liabilities were 20 times greater than available cash, and it had a negative net worth of $985,000.
In November 2001, it was Kaiser's turn again. The state's largest HMO filed in state and federal courts, seeking to overturn that $1 million fine, which was levied after two more elderly patients died, allegedly due to understaffing at a Kaiser hospital. Kaiser maintains there is no problem with its facilities or staffing. Kaiser also argues that the department lacks the authority to impose fines.
Isolated cases
Hefty fines and state takeovers of HMOs are not a trend, nor do they signal broader weakness in the industry, according to Daniel Zingale, director of the California Department of Managed Health Care. "There were serious mismanagement issues in all cases," he says.
When the department takes over a troubled HMO, a regulator is appointed, its accounts are frozen, and the locks are changed. Agency workers then operate the plan until its members can arrange for other health care.
Calls to executives of the shuttered and fined HMOs were not returned or resulted in quick "no comments." However, some California managed care executives say privately that working with the California department is a lot easier than working with their former overseer, the Department of Corporations.
The Department of Managed Health Care was created in 2000 as part of a package of more than 20 HMO reforms. Among them were new laws that made HMOs subject to malpractice lawsuits. To pay for the department's startup, the state's HMOs were ordered to pony up a one-time charge of $11 million. Now, with a budget of about $40 million from the state as well as a staff of about 300, Zingale's department has regulatory and enforcement power over HMOs but not PPOs, although members of Blue Cross or Blue Shield PPO plans are permitted to phone the hot line for help.
Zingale had served as deputy controller and chief of staff for Gov. Gray Davis from 1987 to 1991, when Davis was state controller. After that, he was the public policy director for the Human Rights Campaign and then headed AIDS Action in Washington, D.C. He says he works with HMOs in a spirit of quick problem solving.
"We created an Office of Plan and Provider Relations to help prevent problems before they become formal actions," says Zingale. "Gray Davis made it clear he wants to restore faith in the state's managed care. And we both think managed care can provide quality care without breaking the bank. But a lot of work is needed to bring that about. This department is now, and intends to remain, lean and mean to solve problems informally and without spending time issuing the equivalent of $5 parking tickets or getting wrapped up in miles of red tape."
HMO Help Center
Zingale says if he were to recreate the department in another state, he would do one thing differently: He would name it the "State HMO Help Center."
Joseph Aita, MD, chief medical officer of Lifeguard, a Northern California HMO with 270,000 members that compensates physicians on a fee schedule, says: "We've found that the way to work with the department is to invite it to be a part of the discussions about improving care. For instance, we had one of the department physicians here to explain more about how independent medical review works in the most complicated consumer-plan conflicts. He wants the process to improve over time, so he has asked all the health plan directors for feedback on the review determinations."
Aita would like to see all Golden State HMOs have the same requirements as to which preventive and other health benefits are covered, with the competition being judged on how well each plan delivers, including how well it persuades members to keep up with recommended screenings and tests.
Now, when hassles crop up, HMO members must try to solve problems with the plan on their own for a month. After that, the department enters the fray. A recent pilot program in two HMOs allows for a three-way conversation, with the complaining member, an HMO representative, and a worker at the department on a conference call.
"I do not want to subject all parties to endless exchanges, legal letters, and forms," Zingale says. "We have a policy of 'preventive regulation.'"
Walter Zelman, president of the California Association of Health Plans, the 36-member HMO trade group, says, "My best advice to other states thinking about setting up such a regulatory body is to first elect a governor who is managed care-friendly and who makes good appointments.
"Zingale's first priority is to be a consumer advocate for HMO members, but he must also be fair to the plans. He walks a fine line, and his job is like a judge's. The advice I give to our members about working with the department is to build a level of trust with the regulators. Plans must wisely choose what they report to the department as problematic. You can't cry wolf to the department on a weekly basis."
Some thorny cases — like those focusing on extremely expensive, lengthy, or experimental care for HMO members — are left to a board of independent medical experts who settle the issues through binding arbitration.
After the department completed its first year of operation, it issued a report card saying that 195 disputes had been sent to the medical review board and 65 percent were decided in favor of the health plans. Also, although California consumers can sue their HMOs, Zingale says the feared rash of frivolous lawsuits that would cause an explosion of expenses has not materialized. So far, about 100,000 Golden State HMO members have ironed out problems with their health plans.
Friend of plans — or patients?
HMOs in the Golden State are ranked according to complaints per 10,000 members. Aetna U.S. Healthcare, with .067 complaints per 10,000 members, ranked lowest while PacifiCare of California, at 2.52 per 10,000, topped the list.
Still, some can never be satisfied.
The not-for-profit California Consumer Heath Care Council in Oakland sued the department, claiming the new agency has closed too many members' complaints without sufficient explanation or effort, though the lawsuit is stalled due to a lack of legal support.
The department may yet be on the right track. In a recent Harris poll, 42 percent of respondents agreed that managed care can help contain costs; only 39 percent thought so a year ago.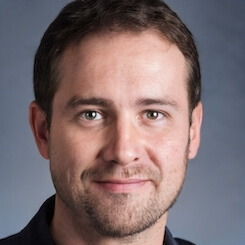 Paul Lendner ist ein praktizierender Experte im Bereich Gesundheit, Medizin und Fitness. Er schreibt bereits seit über 5 Jahren für das Managed Care Mag. Mit seinen Artikeln, die einen einzigartigen Expertenstatus nachweisen, liefert er unseren Lesern nicht nur Mehrwert, sondern auch Hilfestellung bei ihren Problemen.