HMOs are not rushing to follow the lead of the largest not-for-profit health plan because they fail to see how this makes them more competitive.
Kaiser Permanente's recent mandate to post clinical treatment guidelines on its web site for enrollees later this year produced a ho-hum response from major health plans. Consumer groups hoped Kaiser's action would encourage other HMOs to do the same to eliminate mystery about how doctors deliver care.
"Kaiser has set an example for every other health plan in the nation," says Scott Olsen, president of the Steven Andrew Olsen Coalition for Patients' Rights.
Kaiser agreed in January to put forth its guidelines, as well as its physician salaries and incentives, to settle a 1999 lawsuit between the company and two consumer groups. The groups accused Kaiser of false advertising in TV ads and other violations of the California Unfair Competition Law.
The Olsen Coalition and the Foundation for Taxpayer and Consumer Rights — parties in the suit — said Kaiser attempted to set itself apart from other HMOs by advertising on TV that its doctors make independent patient care decisions apart from administrators and that only medical need, not financial concerns, determines patient care. The organizations alleged that Kaiser doctors follow prescribed, cost-conscious treatment plans and that hospital length-of-stay recommendations interfere with doctors' unfettered judgment.
In addition, it was alleged that Kaiser encouraged physicians' cost cutting through bonuses and other incentives. The HMO withheld as much as 30 percent of doctors' salaries if cost targets were not met, according to published reports.
Settlement terms
As part of the settlement, Kaiser reportedly pledged to discontinue the practice of giving 10 percent salary bonuses –up to $625 per quarter — to Northern California telephone service workers who spent the least amount of time on the phone with patients and limited the number of doctors' appointments they scheduled. Kaiser defended the practice by saying it was not intended to deny treatment but to reward good service. The HMO said it would allocate more resources toward recruiting physicians so members would have greater access to doctors and that it would encourage members to choose their own doctors.
Few will read them
HMO insiders believe posting the guidelines will not give Kaiser a competitive edge and that few Kaiser enrollees will read them anyway. Still, some believe enrollees are better off with some information, rather than no information.
"The more information HMOs give to the public about how they operate — and eliminate the aura of secrecy and subterfuge — the better off the industry is," says Robert Chabon, MD, medical director of Community Health Plan in St. Joseph, Mo.
Some plans, such as Health Net of Woodland Hills, Calif., already make guidelines available on the Internet for enrollees and physicians. United Healthcare, a national organization, and New York's Empire Blue Cross and Blue Shield have proprietary portals just for physicians, and no plans to open those up to enrollees.
Aetna has no physician treatment guidelines and no intentions to create any. "Aetna feels it important not to dictate the doctor-patient relationship," says spokeswoman Jill Griffiths. "We have a formulary that physicians use when appropriate."
Barry Scholl, spokesman for the National Committee for Quality Assurance, says having treatment guidelines in place for physicians is not a requirement for accreditation but the committee supports initiatives by HMOs to obtain guidelines. The NCQA only requires MCO administrators to have utilization management procedures in place based on widely accepted clinical practices, Scholl says.
Publicity over the Kaiser settlement reinforces consumers' worst fears about HMOs — that the plans deny care. "There have been several publicized reports where Kaiser or another HMO refused to pay for certain procedures and patients died," says Warren Griess, 52, a Kaiser member. "Those are the things you think about when you think about HMOs."
Griess will not alter his opinion of Kaiser or read Kaiser's treatment guidelines when the HMO makes them available. He assumes they will be "gobbledygook." A real estate financier, Griess subscribes to Kaiser by way of his wife, a public school teacher in Los Angeles. He says that if he is "really" sick, he will seek a non-HMO doctor and pay fees out of pocket.
Years of HMO bashing through large screen and TV movies like John Q, As Good As It Gets, and Damaged Care have added to Griess's and others' mistrust of the health plans. It is this undercurrent of fear that spawned the Patients' Bill of Rights, languishing in Congress, which contains a provision that would broaden HMOs' liability for delayed or denied care. Public suspicion may not be erased by Kaiser's move to disclose information about internal operations.
"If more HMOs did this, I would be surprised if it made them more popular," says John Wennberg, MD, a health policy expert who directs Dartmouth's Center for the Evaluative Clinical Sciences. "It would take more than that."
The numbers of HMO members has been declining. At the height of enrollment in 1998-99, there were 652 full-service medical HMOs and 81.1 million enrollees. As of Jan. 1, 2002, there were 500 HMOs and 76.1 million HMO enrollees, according to the most current information available from InterStudy. And a lot of plans have moved away from preauthorization requirements because of bad publicity, says Leonard Nelson, JD, professor of law at Cumberland School of Law at Samford University in Birmingham, Ala.
Complicated even in English
Press reports hailed the Kaiser settlement as empowering and a giant leap for consumers, as some perceive the treatment process to be shrouded in mystery. Jamie Court, executive director of the Foundation for Taxpayer and Consumer Rights, reportedly said after the settlement that the guidelines will help patients better understand the rationale behind their care and give them tools to make sure they get what they need.
However, HMO experts question whether enrollees won something valuable. "This is a Pyrrhic victory for consumers because guidelines will not be easily understood or sought by consumers," says Stephen Wiggins, founder of Oxford Health Plans and now chairman and CEO of HealthMarket. "The settlement is a little sideshow Kaiser had to go through for consumer groups that thought Kaiser was hiding something."
Patients who wade through the guidelines may discover treatment alternatives of which they were not aware, says Robert McCann, JD, a Washington, D.C. health care lawyer who has written extensively about health care advertising and marketing. "That may stimulate more questions about why, for example, drug therapy is being recommended instead of surgery in a particular case," he says.
HMO insiders say many plans request physicians use standardized guidelines provided by third parties — national companies that develop and sell guidelines to HMOs for a fee. Among them are Milliman USA, EBM Solutions, and InterQual (McKesson Health Solutions).
The guidelines don't change much from one company to the next, HealthMarket's Wiggins says. "And since treatment plans are standard, I don't think the settlement will have a meaningful impact. It won't make any company more or less competitive."
The companies do not permit their proprietary treatment plans to be posted on web sites. "Clients are contractually prohibited from posting guidelines without permission," says Milliman USA spokesman Jim Loughman. "Milliman USA does not want its guidelines proliferated on the web in violation of our licensing agreements."
Loughman added that Kaiser's California division was a Milliman client until a year ago, but that the guidelines Kaiser plans to post are its own newly developed guidelines, not Milliman USA's Care Guidelines.
HealthNet allows patients to view evidence-based guidelines it purchases from EBM Solutions through a special licensing agreement.
Not much choice
Another reason the guidelines won't give Kaiser a competitive edge is that employees no longer have much choice for insurance. "Most people obtain health insurance through their workplace and there is often only one plan offered, so posting treatment plans for competitive reasons might be useless," says Nelson of Cumberland School of Law.
What's more, plans that post treatment guidelines permit only members to have access to them, which prohibits consumers from shopping around based on which health plans provide wider treatment options.
Kaiser says that the company will post clinical guidelines on recommended treatments for hundreds of diseases. A timetable is up in the air. "The guidelines are written for physicians and need to be translated into English," says Kaiser's Beverly Hayon. "It will be in the next few weeks or months."
Free to deviate?
Of course, doctors are free to not follow guidelines to the letter. But how much flexibility is permitted is often controversial. "Guidelines are not necessarily obligatory for health plan physicians," says McCann, the lawyer. "Doctors can propose treatment plans that deviate from them." But he agrees that having the information is better than not having it.
However, employed physicians may follow the cookbooks for self-preservation. "Kaiser says the guidelines aren't binding, that doctors don't have to follow them. But if doctors want to keep their jobs, they will try to," says Cumberland's Nelson.
Ultimately, Kaiser may try to use the guidelines as a promotional tool to demonstrate its responsiveness. But experts do not think the tactic will aid the company. "I don't see that this is going to boost enrollment," HealthMarket's Wiggins says.
Kaiser is not the first HMO to sustain a consumer lawsuit over false advertising and incentives to deny care. Several cases have been brought with little success until now. A 1999 lawsuit filed in Pennsylvania, for example, alleged that 6 million Aetna HMO enrollees were victims of a fraudulent advertising and marketing scheme.
Like the Kaiser lawsuit, plaintiffs said Aetna asserted in its promotions that physicians were solely responsible for making decisions, "when in reality … Aetna compensated physicians under a system that provides them with financial incentives to withhold medical services and reduce the quality of care to members."
The plaintiffs asked Aetna to disclose its practices but the case was dismissed because the allegations of harm were vague and hypothetical. They could not prove they suffered injury that failed the RICO (Racketeer Influenced and Corrupt Organizations Act) test under which the case was filed.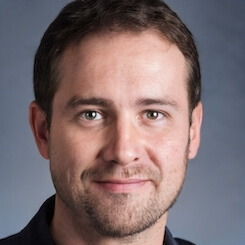 Paul Lendner ist ein praktizierender Experte im Bereich Gesundheit, Medizin und Fitness. Er schreibt bereits seit über 5 Jahren für das Managed Care Mag. Mit seinen Artikeln, die einen einzigartigen Expertenstatus nachweisen, liefert er unseren Lesern nicht nur Mehrwert, sondern auch Hilfestellung bei ihren Problemen.