NCQA President Margaret O'Kane and a panel of clinically oriented administrators call for emphasis on making the best care financially attractive to physicians, plans, and employers.
People die and health care costs soar because too many plans and providers fail to meet and report compliance with established standards of care. But many health plans and providers still do not grasp the concrete relationship between improving quality and containing cost and the need for transparency, according to participants in a recent health care forum.
Transparency in health care means public reporting. "Value-based purchasing is a myth unless we have transparency through the entire system," said Margaret O'Kane, president of the National Committee for Quality Assurance (NCQA) in Washington, D.C., and a keynote speaker at "State of Our Health: Measuring Quality and Achieving Success," a roundtable of primarily Massachusetts providers, payers, and plans held in Boston in November.
Corporate and professional emphasis on data collection and dissemination — the most effective way to improve the state of our health — results from an alignment of quality and cost containment agendas, said O'Kane. And that means paying providers for performance.
Pay is primary
"One of the arguments for transparency within the system is that people then make it their business to really develop the system they need to drive improvement," O'Kane told the panel of health plan and provider group representatives. "We need to quantify the return on investment. We need to identify value providers and drive market share to them. I think we're in the beginnings of some interesting experimentation in pay for quality. I think the payment system is what really will have to drive this agenda."
"Pay for performance is a remedy for the problem [of improving care]," agreed David M. Barrett, MD, chief executive officer of the Lahey Clinic in Burlington, Mass. "Let's not forget that although we're initiating incentive by paying people to change behavior, what we're really talking about is [improving the] quality of health care."
Another keynote speaker with a strong message was Dolores Mitchell, executive director of the Massachusetts Group Insurance Commission (GIC) in Boston, who also helped chair the forum. "Despite its incredible successes and its dazzling technical achievements, American medicine delivered to most of us is nowhere near as good as it should or could be," she said. "HMOs are not the enemy. There is no question in my mind that some very interesting and solid work is being done in the field of health care quality measurement and improvement, but it is largely unknown to the general public."
An example touted by several panel members of a purchaser-sponsored program that rewards quality is the Bridges to Excellence program, launched in February 2003 by a coalition of physicians, health plans, and large employers to tie physician incentive payments to performance. Among providers, Partners Community Healthcare in Boston, the Lahey Clinic, and the Cincinnati Children's Hospital Medical Center helped design the program, and NCQA is a vendor.
The initial Bridges effort encourages improvements in diabetes care, cardiovascular care, and patient care management systems. Physicians qualify for diabetes care incentives through a joint certification program sponsored by NCQA and the American Diabetes Association. Certified doctors receive a $100 bonus for each diabetic patient covered by a participating employer or plan. Based on studies and actuarial analyses, the diabetes program is estimated to generate savings of $350 per diabetic patient per year, and to cost employers no more than $175 per diabetic patient per year.
Another Bridges program enables physician office sites to qualify for bonuses based on their implementation of specific processes, such as the use of electronic medical records, that reduce errors and increase quality. They earn up to $55 per year for each patient covered by a participating employer or plan. In addition, a report card for each physician office describes its performance on the program measures and is made available to the public.
"I was part of the design team for Bridges to Excellence, a program that rewards providers for adopting systems that, one would hope, reduce all three types of medical errors — misuse, overuse, and underuse," said Thomas Lee, MD, chief medical officer at Partners Community Healthcare. "I actually am involved in a lot of different pay-for-performance initiatives, and I feel optimistic these days, because I think that many of them are converging on basic themes, one of which is that we need the equivalent of the industrial revolution in health care."
The State of Our Health forum in Boston was sponsored by AstraZeneca Pharmaceuticals. It is part of a series that the company is undertaking in different regions of the country.
57,500 lives each year
"Important achievements in health care quality measurement don't get the attention and appreciation they deserve," said Paul Sbrilli, RPh, AstraZenca's regional director for managed care.
"One of our goals is to consider how these successes can be better communicated to the public, employers, and policy makers."
O'Kane's presentation made the case for a direct connection between quality care — encouraged by incentives — and cost containment. Her data came from NCQA's Health Plan and Employer Data and Information Set (HEDIS), found in NCQA's "The State of Health Care Quality: 2003."
That report, a free download from www.ncqa.org, says that about 57,500 Americans die each year because they don't receive appropriate treatment in relation to specific HEDIS measures of effectiveness, such as blood pressure control and comprehensive diabetes care. "And this was just focusing on established measures, the ones we know have a big impact on people's lives," said O'Kane.
Deaths attributable to failure to deliver best available care
Measure
Deaths/Year
Blood pressure control
28,300
Diabetes care–HbA1c control
13,600
Cholesterol control
6,500
Smoking cessation
2,700
Breast cancer screening
2,500
Beta-blocker treatment
1,700
Prenatal care
1,500
Cervical cancer screening
700
TOTAL
57,500

SOURCE: NATIONAL COMMITTEE FOR QUALITY ASSURANCE
Hospital costs for heart attack, stroke attributable to improper preventive care
Condition
Costs each year
Blood pressure control
$1,243,000,000
Diabetes care–HbA1c control
178,000,000
Smoking cessation
98,000,000
Cholesterol control
94,000,000
Beta-blocker treatment
11,000,000
TOTAL
$1.6 Billion

SOURCE: NATIONAL COMMITTEE FOR QUALITY ASSURANCE
NCQA blames this lack of appropriate care on the slow pace of the health care industry to adopt information technology and dissemination systems, failure by payers and plans to provide incentives to invest in information technology and quality measurement, inconsistency among professionals in providing appropriate and evidence-based care, and a lack of collaboration among health care organizations to address local and regional care issues.
At the forum, O'Kane primarily addressed the need to increase incentives and reduce inconsistency. Today's soaring costs can mean health plans are hesitant to make the investments necessary to overcome barriers to implementation of evidence-based medicine and standards of care, "making this a dangerous time for the quality agenda," said O'Kane.
Jaws of health care
In 2002, the rate of inflation for health care premiums was about 13 percent and general inflation was about 3.2 percent. The spread between the two is what Robert Galvin, MD, director of global health care for General Electric, refers to as the "jaws" of health care, and as the jaws widen, said O'Kane, there's "more panic on the buyer side." That is resulting in a move away from tightly managed care and a move toward so-called consumer-driven care, which aims to shift cost to employees but may not improve quality.
A problem in making that choice is that "we have really not built a very good research platform on how to deliver appropriate care as efficiently as possible. Somehow we forgot to do that," she said. "There has been little government and foundation attention, to date, in pursuing this question. I can tell you from experience, from being around talking to people, there is a lot of nervousness about this."
Employers believe cost increases are out of proportion to value received," said O'Kane. "Employers know they want value, but they don't know how to get there. A focus on cost without quality is a dead end, but employers don't know how to integrate the two."
Practical clinical trials
O'Kane pointed to an article in the Sept. 24, 2003, issue of the Journal of American Medical Association titled "Practical Clinical Trials: Increasing the Value of Clinical Research for Decision Making in Clinical and Health Policy" by researchers from the Centers for Medicare and Medicaid Services and the Agency for Healthcare Research and Quality that calls for more clinical trials that are developed specifically to answer the questions faced by decision makers, what the authors call pragmatic or practical clinical trials (PCTs).
The characteristic of PCTs is that they compare clinically relevant alternative interventions, said the authors.
"Among the primary audiences for higher-quality evidence are clinical and health policy decision makers, including patients, physicians, payers, purchasers, health care administrators, and public health policymakers," said the JAMA article authors in calling for funding of PCTs by government and private agencies.
The lack of PCTs results in a failure of accepted standardization, an area of significant concern to health plans and providers, said O'Kane. "The reality is, most health care is not evidence-based," she said.
But that doesn't mean nothing can be done to encourage high quality care — just that more needs to done, said O'Kane. "We are at a point where people do realize — and there is an appreciation for the fact — that we need to move beyond where we are," she said.
An understanding of the relationship between the failure to meet specific standards of care and increased cost could encourage plans to invest in methodologies that encourage providers to practice evidence-based medicine, said O'Kane. According to NCQA, hospital costs for heart attack and stroke attributable to lack of preventive care cost about $1.6 billion a year. That's a direct cost of poor quality, said O'Kane. The economy also suffers millions of lost days of productive labor each year, according to the NCQA. Collectively, the system's failure to treat asthma, depression, diabetes, heart disease, and high blood pressure with the best available care is responsible for nearly 41 million sick days, and annual costs to American companies of more than $11.5 billion.
Lack of adequate PCTs notwithstanding, comparative HEDIS data indicate that the quality of care is improving. O'Kane said that 30 out of 33 clinical measures showed improvement in the last two years of measurement, an average improvement of 50 percent since 1996. There were particularly strong gains in cardiac measures.
Purchasers' responsibility
Mitchell, of the Massachusetts Group Insurance Commission, asserted that purchasers have an obligation to help improve the quality of care. "Having the data has a positive effect on the negotiation dynamic," she said. "We want to pay for care that prevents harm, for care that solves health problems, for care whose benefits justify their costs, and then to look very, very carefully at care that hasn't been proven, that might or might not be beneficial to anyone under any circumstances whatsoever."
Jeff Hanson, regional health care manager for Verizon and one of the founders of Bridges for Excellence, said that from an employer's perspective, transparency simply makes good business sense.
"We found it very striking that we were able to tell you the best fiber optic cable that you could go out and buy for the telecommunications industry to lay telephones, yet the health plans and the provider community could not tell us what we were spending over $3 billion dollars a year for in rates and hospitals. We would ask our health plans, tell [us] what you're buying. They couldn't do it. Our members are asking and honestly, we need to provide the information to them."
Purchasers have a right to know what their health benefit costs will be, Hanson said. If current rates of medical inflation persist for another five years, businesses will face massive problems that could result in substantial layoffs and even reduced salary and wage scales, he warned.
GIC began to lay the foundation for a series of quality experiments about 10 years ago, said Mitchell. "We made our health plans come together and plow through their definitions to arrive at a standardized set of claims and a standard way of presenting them, sort of like a local home grown HEDIS in a way, and imposed very stiff penalties for failure to report or to report at a very high level of accuracy," she said. "The penalty for failure to report on time was $500 a day and did tend to get the attention of the appropriate people in the health plans."
Actual vs. estimated risk
"But I don't fool myself," Mitchell said. "When push comes to shove, you have to decide how much you need to have a plan and they need to decide how much abuse they're willing to take in order to keep your business. Risk assessment does, at least, enable you to discuss utilization in a more precise context…. You can begin to [assess] performance based on the actual risk rather than on … estimated risk. It's at least a kind of rudimentary accountability."
Two accountability models hold sway in today's market, she said: One deals directly with providers and the other with patients. The Leapfrog Group, a coalition of purchasers, is an example of the former because of its emphasis on hospital performance.
Another provider model used by Mitchell's organization is called Early Risk Intervention. It uses a claims database to identify patients who are at risk because of what appear to be lapses in treatment. "This is not long-term cost; this is specific who is doing what, or not doing what that may cause harm," she said. "We get biweekly claims data about physicians and pharmacy and labs and run those claims against rules-based software that identifies the problem cases."
"Dear doctor" letters
The data are categorized by level of severity and physicians are called in the most serious cases, said Mitchell. "Those of less harm are sent a letter identifying the problem, very tactfully calling the doctor's attention to current literature on the subject and, even more tactfully, suggesting a revised course of treatment."
The patient-oriented model that the Massachusetts Group Insurance Commission is using is predictive modeling, sometimes called data mining, in which probable high-cost patients are selected for case management and self-help support.
Transparency and paying for performance are not easy to implement, said forum participants, and much work needs to be done to make certain the road taken by managed care is implementation, not resignation.
"The good news is that we've come a long way," said O'Kane, of the NCQA. "The bad news is that we have a long way to go."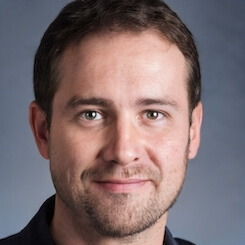 Paul Lendner ist ein praktizierender Experte im Bereich Gesundheit, Medizin und Fitness. Er schreibt bereits seit über 5 Jahren für das Managed Care Mag. Mit seinen Artikeln, die einen einzigartigen Expertenstatus nachweisen, liefert er unseren Lesern nicht nur Mehrwert, sondern auch Hilfestellung bei ihren Problemen.