The managed care industry says that the ramifications of the Supreme Court decision will be slight. But could that be just wishful thinking?
When the Supreme Court recently came down solidly on the side of Kentucky's "any willing provider" statute, industry leaders quickly shrugged off any major implications.
"Today's ruling by the U.S. Supreme Court changes little in the current health care delivery system," stated Karen Ignagni, president of the American Association of Health Plans. "In the nine years since Kentucky's 'any willing provider' legislation was passed, insurers responded to consumer demands, offered more product choices and built a higher quality health care system. Innovation is the hallmark of this industry and we will continue to adapt to the interests of consumers and the demands of regulators."
Ignagni was underscoring a growing trend in managed care: opening up networks to attract a broader array of providers rather than keeping a tight lid on who could participate as a tool for holding the line on cost. Over the last few years, costs jumped as MCO vigilance has waned and the Supreme Court ruling that ERISA preemptions would not exclude AWP — with its network-busting mandates to force MCOs to accept providers' bills — wouldn't change things very much.
Broad-based networks
"I think in part most health plans in recent years in response to market preferences began offering relatively broad-based networks rather than the type of operation offered five to six years ago with a tight network," says Art Lerner, a health care attorney with Crowell & Moring in Washington, D.C. The challenge was getting more providers in, not keeping them out.
But after giving the ruling a closer look, some health care experts — Lerner included — are wondering if it may not have a much bigger impact on managed care than a first glimpse may have revealed.
"There was a footnote in the case that could be read as suggesting the states could regulate access to provider networks operated by HMOs even where the customer was self-insured," says Lerner. "If that is what the court meant, that would be a rather radical change."
Up to now, adds Lerner, states have restricted their AWP aims to legislation involving products sold to companies on an insured basis. "If state court is opening the door to regulation by the state of the provider network used by HMOs and insurance companies when they service self-insured customers, that would be a significant change."
And that could have a big impact on the larger, self-insured companies that are currently allowed to skirt state regulations through an ERISA exemption.
"State regulators in insurance would take a hands-off position because it was their opinion that they didn't have the ability to regulate this segment of the market," says Scott Smith, governmental affairs director for the Tennessee Medical Association. "But with this opinion, some have argued that it would appear the Supreme Court has made it clear that no matter whether it's self-funded or not, the state can and should regulate insurance if you meet the test."
With premiums on the rise, some analysts, including Bruce Pyenson, an actuary at Milliman USA, have also begun speculating that MCOs may soon start returning to tight networks as a way to reintroduce some cost discipline in the process. And Lerner is quick to agree that a return to a more narrow managed care model could be outflanked by AWP statutes.
The most immediate impact for managed care plans, though, may lie in how they start tiering these broader provider groups for patients.
"They can't compete on provider quality, since the same providers are in every plan," says Arthur Leibowitz, MD, the former chief medical officer of Aetna USA. "I believe we will see that the next wave of network development will be differential payment based on how well you perform. This is the logical end point of the plans' investment in data warehouses.
"So a Level A provider will get paid more than a Level B provider. Of course then the Level B guy either gets upset and leaves the plan (not really a bad thing from the plan's perspective) or improves to reach Level A — the intended result. This can be a real can of worms, however, as we discovered at U.S. Healthcare in 1992 when we put our Quality Care Compensation System in place for primary care physicians. But this time around, the result will be plan networks that are tiered. So it could cost the member a higher copay to go to Level B doctors."
Back in the '80s, AWP started out as a tool that small pharmacies used against the big chains to keep from being squeezed out of the market, says Joy Wilson, health policy director for the National Conference of State Legislatures. But with the rise of managed care, new laws were crafted that began to target HMOs' basic business practices.
AWP laws proved popular. At least 23 states have tacked on AWP statutes that range from narrowly prying open one health care niche to the full landscape that covers everything from hospitals to physicians. And more are at work. Florida legislators, for example, are debating an AWP provision. And the Tennessee Medical Association is in the early stages of pushing a new law that would allow laboratories AWP billing rights to health plans. That bill was drafted after doctors complained that health plans were restricting them to a handful of providers that offered slow service. In one case, says TMA's Smith, physicians were required to use a lab in Kansas, forcing them to eat the costs of a local report when they needed work done quickly.
"If this is done in the spirit of access and controlling cost, I'm really not sure what the problem is," says TMA president Michael McAdoo, MD. Which leads him to believe the opposition has more to do with limiting access and denying payment than anything else.
Not so, responds a powerful cadre of opponents. Their focus is on controlling quality and cost. And how can health plans focus on quality and cost control when legislatures are willing to force them to rip up their business plans?
"In an urban setting, where every other street corner has a couple of different pharmacies, it's in the interest of health plans to set up networks so patients can get prescriptions filled when needed, but also so health plans can rate those pharmacies and the quality of care their population will receive at those pharmacies," says Judy Cahill, the executive director of the Academy of Managed Care Pharmacy, one of AWP's critics. "If state law demands they contract with any pharmacy that wants to contract with them, it really stops them from applying those criteria."
But the tool is now here to stay. And Lerner is also quick to endorse Ignagni's endorsement of innovation as the best way to deal with this court ruling.
"People have a way of coping if they have to," says Lerner. "These laws get passed, interpreted, and you figure out how best to cope with them. You get the products out that customers want."
---
Our most popular topics on Managedcaremag.com
---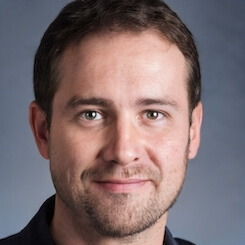 Paul Lendner ist ein praktizierender Experte im Bereich Gesundheit, Medizin und Fitness. Er schreibt bereits seit über 5 Jahren für das Managed Care Mag. Mit seinen Artikeln, die einen einzigartigen Expertenstatus nachweisen, liefert er unseren Lesern nicht nur Mehrwert, sondern auch Hilfestellung bei ihren Problemen.