Pennsylvania's mining of infection info, and the use of insurers' own statistics in Maine are seen as great examples of measuring quality
David J. Carlson, DO, was the chief medical officer of Summit Health System in the mid 1990s when the Pennsylvania Health Care Cost Containment Council first set out to gather outcome data for hospital patients. He recalls vividly how providers reacted.
"We were very, very threatened by the data and anxious about it," he says. "We felt it wasn't likely to be beneficial either to us or the public. Several years later, I left Pennsylvania for a couple of years and went to a less regulated, less transparent state [Louisiana] and then returned. Since then, the gray hairs that appeared on my head have helped me moderate my thinking. While I still have issues with how the data are presented and whether transparency is a true, accurate predictor of quality, I can tell you it has driven significant positive change.
"No one wants to be held out as a negative outlier," says Carlson, now chief medical officer of Conemaugh Health System in west central Pennsylvania. "That just puts you in the headlines and places you just where you don't want to be."
Every year the council, dubbed the PHC4, issues a report card on each hospital's performance on a list of key measures. Over the years, Pennsylvania and other standout states gradually stepped up their data requirements. In some cases, the agency can track the reaction of doctors who are quick to work on erasing embarrassing black marks, reducing costs on avoidable procedures while inspiring some payers to tell their members which doctors have the best outcomes.
However, even after years of careful data analysis being done in standout states such as Pennsylvania, Maine, and New Hampshire, there are still enormous challenges to cutting health care costs and improving quality. Any return on investment is typically years in the making and hard to track, while changing the health care purchasing habits of employers can be slow and laborious under the best of circumstances.
The HAI factor
"Sunshine is the best disinfectant," declares David Nash, MD, dean of the Jefferson School of Population Health at Thomas Jefferson University in Philadelphia.
The PHC4 has been shining a bright light on a delicate subject, making many providers squirm.
"It has held the hospitals' feet to the fire for two decades," says Nash. "The hospital association resisted the PHC4 at every turn. They tried to kill it several times, both privately and publicly. The history of industry reaction to the PHC4 is very checkered."
Despite the resistance, the PHC4 has been churning out a steadily growing volume of data over the years. Along the way, states have added new measures, including risk-adjusted readmission rates, readmission for complications, and infection. Galvanized by the Institute of Medicine's report on patient safety, the PHC4 shifted its gaze to hospital-acquired infections.
"No one was doing anything like that except for gross estimates and extrapolations from the CDC," says Joe Martin, executive director of the council. "No one was reporting real, hard aggregate numbers."
The council began to collect the data in early 2004, says Martin. "We issued reports in 2005. The first was an aggregate statewide look, a national first, and the cost and quality implications teased out by that report were staggering." Anyone who acquired an infection in the hospital was five times as likely to die, he said, and the bill shoots up by a factor of seven.
That news made headlines in Pennsylvania, and the headlines helped force change. Between 2006 and 2007, the last year for which numbers are available, the rate of infection dropped nearly 8 percent. For payers, that meant a net savings of more than $100 million.
It has inspired other states to improve their own data-gathering operation, says Denise Love, executive director of the National Association of Health Data Organizations, though they don't have nearly the same effect as the PHC4.
The big difference in Pennsylvania was a business coalition that was strong enough to command enough state financing for an effective data-gathering organization. "Where the business community only marginally engages," she says, "it's tough."
What makes it even tougher is that the return on their investment "comes years later," says Love, "after the community and businesses start to rely on it. It's a tough sell up front, when they have to put up money and see the payback later in better quality and money saved."
Vermont, New Hampshire, and Massachusetts are also working hard to improve their systems, and Maine has been a national trendsetter by adding data from the state's managed care companies.
"We see data from over 100 different sources," says Alan Prysunka, executive director of the Maine Health Data Organization. The state now gathers data from licensed insurance carriers and third-party administrators, including Anthem Blue Cross & Blue Shield — the dominant player in the state insurance market — along with Cigna, Aetna, and others. By law, they have to turn over their payment data to the agency. The variations in what insurers pay for care are dramatic.
Checking Maine's Web site, you can see that Anthem pays Mercy Hospital $537 for a colonoscopy. Its negotiated price with St. Andrews Hospital for the same procedure is $3,151. Cigna, meanwhile, pays Mercy $859 for a colonoscopy while the Mayo Regional Hospital gets $2,375.
Apples to apples
"This is the median payment, based on the CPT code," explains Prysunka.
"It is a straight colonoscopy, with no additional testing or procedures, so we could compare apples to apples. That figure includes the facility and professional costs and the copay. This came out in April."
Just because you have the data on display doesn't mean you can dictate how it is used. "There was a question whether something like this would push prices to a ceiling or a floor," says Prysunka. If Cigna or Aetna sees what Anthem is paying a particular hospital for a certain procedure, they may want to get a better price. On the other hand, a hospital may see that it is charging far less than others, and push for more."
It is too early to tell exactly what will happen, says Prysunka, and besides: "We're not privy to the negotiations." But he is certain that the data are getting close scrutiny from payers and providers. Legislators aren't likely to overlook the implications either.
"If you have the data it raises some big questions," says Prysunka. "Why is there such a huge range of payments? Is it because some hospitals are not efficient enough?"
In a state like Maine, which has one of the most expensive health care systems in the country, it could also spur a drive to regulate costs for public and commercial payers, says Prysunka.
That actually happened in Maryland.
"We have more health-care-related data than any other state," he adds. "It comes down to having a broad discussion with all the payers. We have one of the highest state costs per capita. Can we continue down that road? If not, how are we going to cut costs? Just like you've seen nationally, the big questions are: Who do you take the money away from? Which group suffers?"
From data to action
These kind of data are the foundation for establishing performance measures, says Andrew Webber, CEO of the National Business Coalition on Health, an advocate of value-based health benefit designs.
"Employers really rely on their health plans or third-party administrators to take that information and do the analysis and use the information to build provider networks, handle pay for performance, build value-based benefit designs, with high performance, lower deductibles and copays," says Webber. That plays into the work being done by Cigna, UnitedHealth, Aetna, and others, which can add the state data to their own private databases.
"In Pennsylvania, there have been a variety of responses from payers, says Martin.
Employers like Mack Trucks have mounted educational efforts aimed at pointing workers to the institutions with the best performance grades. The Delaware Valley Health Care Coalition has begun to assess the data to select a network of hospitals to direct its 1.3 million members to.
"Insurers are harder to tease out," Martin adds. "Capital BlueCross in Harrisburg is using the data. Independence Blue Cross (IBC) in Philadelphia has used our data for performance standards in their networks. Highmark Blue Cross Blue Shield used the data related to the infection piece in their pay-for-performance program."
Capital BlueCross used the PHC4 data to expand a voluntary pay-for-improvement program for a group of acute care facilities in September, says Bill Lehr, president and CEO.
Steven Udvarhelyi, MD, Independence's executive vice president for health services, says the information helps the insurer detail the expense related to proposed or existing mandated benefits, set reasonable prices for network providers, and look for new ways to improve quality related to key areas.
But Nash, the Thomas Jefferson University dean, says a group of high-quality provider networks never got established in the state for the simple reason that health care is the dominant industry. "There is no countervailing economic power on the employers' side that can compare to the health care industry," says Nash. Some 600,000 reports were downloaded from the PHC4 Web site last year.
With the state in an economic crisis, and the government battling deep deficits, PHC4 has had to deal with more than its fair share of disruption. It operated under an executive order for a year, uncertain about its budget. This fiscal year its budget was cut almost in half, down to $2.8 million from $5.3 million in 2008.
"It is a terrible consequence of the recession," says Nash. "The PHC4 is not a 30-second elevator conversation. People don't appreciate the value of the data and the work they have been doing. You have to have a long-term time horizon."
"You have to give consumers good data on what they are buying, and [the system] doesn't have that," says David Nash, MD, of Thomas Jefferson University.
---
Our most popular topics on Managedcaremag.com
---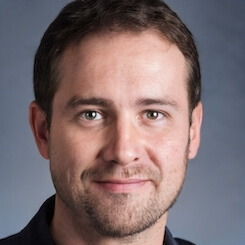 Paul Lendner ist ein praktizierender Experte im Bereich Gesundheit, Medizin und Fitness. Er schreibt bereits seit über 5 Jahren für das Managed Care Mag. Mit seinen Artikeln, die einen einzigartigen Expertenstatus nachweisen, liefert er unseren Lesern nicht nur Mehrwert, sondern auch Hilfestellung bei ihren Problemen.