Harvard Pilgrim Health Care has striven methodically to become superior in cardiac care. Its numbers tell the story.
The statistics for cardiovascular disease and stroke can seem overwhelming: 1 in 3 American adults has at least one type of cardiovascular disease; more than 1.2 million will have a heart attack this year; and 795,000 will experience a stroke.
Cardiovascular disease, which accounts for more than 30 percent of U.S. deaths, is expected to ring up direct and indirect costs of $475 billion in 2009, far more than any other disease category.
But another statistic — the death rate from cardiovascular disease declined by more than 26 percent from 1995 to 2005 — gives health plans something positive to focus on. The grim reaper that is cardiovascular disease can be fought successfully.
That's what Harvard Pilgrim Health Care (HPHC), a not-for-profit plan covering more than 1 million members in Massachusetts, New Hampshire, and Maine, has focused on for most of this decade — and with good effect.
The rate of emergency room visits and inpatient stays for cardiac events for Harvard Pilgrim members fell from 3.31 per 1,000 members in 2000 to 2.29 in 2007; the national average was 3.5 cardiac events per thousand or greater for each of those years.
HPHC has been named the No. 1 health plan in the country by the National Committee for Quality Assurance for the past four years. Lydia Bernstein, the plan's director of clinical programs, discussed the programs that are helping Harvard Pilgrim brandish a sword against heart disease and stroke.
Prevention and DM
Through its Healthy Returns worksite program, Harvard Pilgrim sends nurses and health educators to offices and factories to help plan members lose weight, stop smoking, and lower their blood pressure. The program, which is purchased by employers, offers financial incentives to workers who reach their goals.
Now in its fifth year, Healthy Returns has racked up some impressive results: 75 percent of participants with a body mass index reduction goal achieved their weight loss; 81 percent of those with a blood pressure goal were successful; and 76 percent of smoking-cessation participants quit tobacco.
Harvard Pilgrim's cardiac disease management program targets members with cardiac diagnoses who are identified through insurance claims. Nurse care managers contact patients by telephone to do a clinical assessment, set goals, and develop a care management plan.
"Depending on the patient's acuity level, they will follow up in two weeks, or three months, or six months," Bernstein says.
The program, in which more than 90 percent of eligible members participate, is responsible for Harvard Pilgrim's success in reducing ER visits and inpatient stays related to cardiac emergencies, Bernstein says.
Harvard Pilgrim puts members who have vascular disease or who have had a heart attack into a registry. Twice a year, those members are given a cholesterol fact sheet and a reminder about the importance of getting their cholesterol checked regularly.
The health plan also sends its primary care physicians a list of their cardiac patients and the date of their most recent low-density lipoprotein test. The goal is to encourage the physician practices to contact patients who are due for the test and to persuade them to have the test done.
Starting this year, every patient who receives a new prescription for a beta blocker receives a mailing reinforcing the message that the medicine must be taken for the rest of the patient's life.
P4P programs
A pioneer in the pay-for-performance movement, Harvard Pilgrim awards bonuses to physician practices based on their Healthcare Effectiveness Data and Information Set (HEDIS) scores.
The program, adjusted each year, is based on several measures. This year's program includes "cholesterol management for patients with cardiovascular disease."
Bernstein declined to reveal how much money the plan devotes to its P4P initiatives, but she says HPHC uses public recognition to add an extra incentive for top performance. Physician practices that exceed the national 90th percentile performance on at least 8 of 10 preventive and chronic care HEDIS measures are named to the plan's physician group honor roll, generating good publicity for the doctors and an invitation to an awards ceremony in their honor.
Honor roll
Similarly, Harvard Pilgrim names network hospitals to an honor roll if they rank among the top 25 percent on the performance measures reported on the Centers for Medicare & Medicaid Services' Hospital Compare Website, which include 12 heart-related measures, and on Leapfrog patient safety measures.
To encourage physician practices to improve the quality of care they deliver, Harvard Pilgrim annually awards grants to support initiatives that help manage chronic diseases, increase the use of health information technology to improve patient care, or reduce disparities in patient care.
"Some of the projects have been to increase cholesterol screening and LDL control in patients of cardiovascular disease," Bernstein says. "There was a grant to improve cardiovascular disease prevention and treatment in primary care. And there were a number of practices that have focused on reducing health disparities, including in the treatment of cardiovascular disease."
The health plan provides physicians and nurses who serve as consultants to the grant recipients, helping them to meet their goals. At the end of each year, the grant recipients share the lessons learned from their initiative with other practices in the Harvard Pilgrim network. Now in its ninth year, the quality grant program has distributed more than $11 million to more than 140 initiatives since its inception.
Medication management
Harvard Pilgrim operates two medication programs designed to improve health outcomes for its patients, with particular attention to those who take warfarin, often prescribed to prevent blood clots in patients with certain cardiovascular conditions.
Medication safety: Because patients on chronic warfarin should have blood tests at least every 28 days, the plan notifies their physicians if the tests are not being conducted on schedule. All patients on chronic warfarin also receive educational mailings reminding them of the importance of the monthly tests.
Medication reconciliation: After a 2004 pilot program found that many recently hospitalized patients were at risk of adverse drug events because they were taking their medications improperly, Harvard Pilgrim implemented a medication reconciliation program throughout the system. Pharmacists and nurse care managers work together, using an electronic medical record, to make sure newly discharged patients are not prescribed medications that are likely to interact with one another. Within three days of a patient's discharge, a nurse calls each patient to determine whether the patient is taking medications as prescribed. If problems are identified, the nurse contacts the physician.
During the program's pilot phase, the pharmacists and nurses identified 150 actual or potential medication safety issues — drug-drug interactions, side effects, and compliance issues — in just 241 evaluations. Many of the problems involved warfarin, cardiac medications, and statins.
About 17 percent of HPHC members discharged from the hospital in 2008 received medication reconciliation assessments, and potential drug-drug interactions were identified in 79 percent of the cases. "It shows that there is a value and a need for this type of program," Bernstein says.
HPHC's 80 nurse care managers have been trained to support the medication reconciliation program, and two clinical pharmacists (full-time equivalent of 1.2) and a pharmacy intern work on it. Bernstein estimates the annual cost of the program to be about $115,000, which covers the pharmacy staff time. She believes the program may save the health plan nearly $1.4 million a year in avoided hospitalizations because patients taking warfarin are better managed.
Cardiac & diabetes DM programs seem to have had quite an effect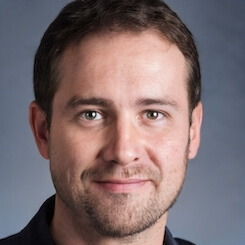 Paul Lendner ist ein praktizierender Experte im Bereich Gesundheit, Medizin und Fitness. Er schreibt bereits seit über 5 Jahren für das Managed Care Mag. Mit seinen Artikeln, die einen einzigartigen Expertenstatus nachweisen, liefert er unseren Lesern nicht nur Mehrwert, sondern auch Hilfestellung bei ihren Problemen.