Case management, utilization management, and quality improvement staff members can play an important part in promoting improved care for patients
Tweet Widget
(link is external)
Share on Facebook
(link is external)
Case management, utilization management, and quality improvement staff members can play an important part in promoting improved care for patients
Insurers can help hospitals improve quality through utilization management, but it would mean reaching out in a unique way. Most payers have employees with counterparts on hospital staffs: Both health plans and hospitals have utilization managers, for instance. They and quality improvement personnel in each organization routinely converse with each other. However, like Rudyard Kipling's lament, "Oh, East is East, and West is West, and never the twain shall meet," the four departments — two utilization management offices and two quality improvement offices — exist in thickly walled silos and there is only limited integration of data.
Health plan utilization managers have less opportunity than hospital staff to directly affect the quality of inpatient care because they are typically more than one step removed from actual patient care. However, this does not imply that health plan utilization managers cannot be a positive influence; they serve as a conduit for information and help to coordinate patient care.
Still, opportunities for synergy can be maximized and exploited. Sharing aggregate utilization data about delays or omissions in care (preferably on a diagnosis- or provider-level basis) or about causes for readmissions can reveal opportunities for improvement and a chance to design a meaningful feedback loop between the utilization management and quality improvement departments in each organization.
Leapfrog
Information can be used to facilitate many related quality initiatives by payers, including hospital rating/ranking programs, and pay-for-performance programs. The Leapfrog Hospital Rewards Program, for example, is gaining momentum. It measures hospital quality and efficiency performance for five conditions. Hospitals that demonstrate excellence or show improvement in both quality and efficiency are rewarded by payers who are in the program.
Hospitals can become more efficient through various processes. For example, consideration of patient throughput or patient flow typically suggests improving the transition time from emergency department (ED) to floor, thereby reducing ED patient backlog, although it applies to other areas as well, including efficient transfer from the critical-care units to intermediate or floor care. Having dedicated UM/CM staff located in the ED can help facilitate patient flow and the throughput process.
A program known as D2B, sponsored by the American College of Cardiology, helps reduce door-to-balloon time — the time from when a patient experiencing an ST-segment elevation myocardial infarction (STEMI) arrives at the emergency room door, or from when the incident was called in by the ambulance, until he or she is actually on the table getting a balloon angioplasty.
In these examples, reducing transition times improves efficiency but also has the potential to improve quality.
A door-to-balloon time of 90 minutes or less makes good outcomes significantly more likely and can save lives. Reducing an ED backlog means that incoming patients can be seen more quickly.
The Institute for Healthcare Improvement cites improving patient flow as an activity that "increases patient safety, positively impacts patient and staff satisfaction, and increases revenue."
During contract negotiations, hospitals, health plans, and other payers can evaluate the availability and use such programs as they relate to desired outcomes for improved efficiency and quality.
Field feedback
When utilization management staff members were interviewed about their perceived and actual roles in quality improvement for both hospitals and health plans, they consistently acknowledged missing opportunities to improve quality and voiced a desire to be part of an effort for improving quality.
Some organizations are more progressive in their integration or approach to these issues than others, and the utilization management staffers identified several projects related to quality in which they participate, including efforts to reduce readmissions and to identify and prevent "never events."
These UM staff members identified several barriers, including:
Lack of support or recognition from leaders of their organization for their involvement in quality improvement as an opportunity or priority
Lack of support from clinical floor staffers for these efforts
Organizational structures that do not facilitate interdepartmental communication
Lack of human resources (time and personnel) and tools (information technology and systems) to allow efficient, instantaneous, and accurate identification, collection, and aggregation of data
Lack of follow-up processes when potentially adverse quality events are identified
Conversely, the staff members identified a number of opportunities to remove these barriers:
Acknowledging information/data collected by the utilization management staff as potentially important indicators of quality
Creating an action plan for quality improvement that involves the utilization management staff
Collecting nonclinical and related operational variance data to identify omissions and delays in care that may signal quality problems
Identifying opportunities for improvement through discussions among the staff of the utilization management, quality, and provider or payer relations departments and developing subsequent strategies for improvement that cross departments
Many hospital quality improvement department resources are aimed at accreditation initiatives and quality reporting activities required by public and private payers.
A comparison of the Leapfrog Hospital survey results, the National Quality Forum Endorsed Safe Practices, Joint Commission standards, Centers for Medicare & Medicaid Services hospital quality process-of-care measures, and a variety of other quality initiatives reveals a number of overlapping or duplicative measures.
However, there are an even greater number of measures that are unique to specific organizations. This large and disparate list of quality requirements can increase the burden on quality improvement departments. Therefore, capitalizing on available utilization management data and promoting meaningful intervention by those staff members makes sense from an efficiency perspective.
Unintended consequences
For instance, in many facilities, reportable core measures now receive the lion's share of the inpatient quality focus; however, those measures may overlook important care elements for other diagnoses. Beyond the CMS core measures, utilization managers review virtually every hospitalized patient's case, though not always daily.
Many other activities and physician orders that we associate with patients' progress — such as clinical consultations, diagnostic testing, therapies, ambulation, or feeding — can be identified by a utilization manager in routine case reviews as having been either ordered, delivered, omitted, or delayed.
For example, a major quality improvement initiative by multiple organizations is elimination of severe pressure ulcers acquired while in the hospital, one of the CMS-defined "never events" — serious and costly errors in the provision of health care services that should never happen.
Performing risk-factor screening for pressure ulcers during the course of routine case reviews and ensuring appropriate preventive measures have been taken is an example of how utilization managers could prompt important clinical interventions.
The CMS hospital process-of-care measures serve as examples of how the roles and responsibilities of utilization management and quality management personnel might sometimes intersect.
For example, heart attack patients present to the hospital ED on an unscheduled basis, at all hours of the day and night, and it may be more than 24 hours after their arrival when the UM nurse first reviews the chart.
Therefore, many utilization managers are unable to identify when aspirin hasn't been given to a particular heart attack patient. For this reporting measure, the top hospitals in the United States already rank at 100 percent compared to the average of 93 percent.
Intervene
However, it is more likely that in the course of a routine surgical post-op case review, a utilization manager would, or at least could, identify and intervene in the failure of the patient to receive anticoagulant therapy within 24 hours post-operatively to prevent a deep vein thrombosis — especially for elective surgeries. For this measure, the top reporting hospitals in the United States rank at 95 percent while the average is only 75 percent.
"My wife and my mother-in-law" —which do you see? Proper utilization management will allow health care stakeholders to help both the individual patient and the medical system.
And yet, many utilization managers do not review cases with an eye toward looking for care delays as long as the inpatient stay meets medical necessity criteria; nor do they intervene to correct this type of omission in care during concurrent review of a case. This failure to recognize or intervene should not be categorized as one of not knowing or not caring, but as an organizational deficit — in that it is not a structured, incorporated, encouraged, or rewarded part of the utilization manager's job expectations, tools, or mindset.
Common duties for utilization management staff include discussing expected length of stay upon admission and identifying the discharge readiness and the discharge destination of the patient — often facilitating an appropriate length of stay and the transition to the next level of care while communicating with a variety of parties. But consider that for heart failure, a diagnosis prone to frequent readmissions, the average percentage of patients provided with discharge instructions at the time of hospital discharge was 66 percent for all U.S. reporting hospitals.
Would it be wise for hospitals to invest the resources that would allow utilization management nurses to expand their attention and activities from approvals and focus on higher-impact aspects such as improving quality?
Double vision
Perceptual ambiguity may keep us from seeing the role of utilization management as one that can significantly contribute to quality improvement. This is akin to the familiar visual and psychological illustrations such as the 1890 depiction of "My Wife and My Mother-in-Law." The viewer, vacillating, may eventually see each one with its unique representation; however, it is virtually impossible to see both figures simultaneously, although both are present. It is possible that by creating a frame that includes utilization management and quality improvement, and in which there is freely flowing information, both the individual patient and the entire health care system would ultimately benefit.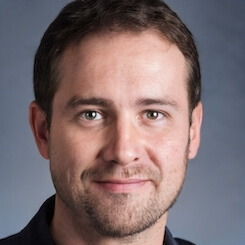 Paul Lendner ist ein praktizierender Experte im Bereich Gesundheit, Medizin und Fitness. Er schreibt bereits seit über 5 Jahren für das Managed Care Mag. Mit seinen Artikeln, die einen einzigartigen Expertenstatus nachweisen, liefert er unseren Lesern nicht nur Mehrwert, sondern auch Hilfestellung bei ihren Problemen.