Convenient care clinics, as they like to be called, are spreading quickly because members and plans like them
In the past 12 months retail clinics have spread like a rash over the health care landscape — the kind of rash they can easily treat in 15 minutes or less, for around half the cost of a visit to a traditional primary care physician's office. At the start of 2007, there were 150 retail clinics. Now, one year later, there are over 900 clinics in major markets across the country, with analysts and operators predicting even more explosive growth.
With no high-tech medical equipment, usually no on-site physician, and, until recently, almost no brand name recognition because of its novelty in the marketplace, this health care dynamo appears to be raising expectations for how medical care will be delivered and responding adeptly to the changing behavior of health care consumers.
The typical retail clinic
Retail clinics are small medical clinics, open seven days a week, with early morning and evening hours. They are mostly in grocery and pharmacy chain stores. Staffed by nurse practitioners and set up to diagnose and treat about 20 common medical conditions, such as ear infections, strep throat, and poison ivy, these clinics provide prompt basic medical services in addition to immunizations and back-to-school physicals — all on a walk-in basis.
Retail clinics, also referred to as "convenient care clinics," are primarily owned by for-profit companies. The two largest are MinuteClinic with 458 clinics and Take Care Health Systems, now owned by Walgreens, with 131 clinics. Both Target and Wal-Mart, which have so far not entered the market in a significant way, now report aggressive plans to put retail clinics in many of their stores. Wal-Mart executives say their chain could have 2,000 in-store clinics within the next five to seven years. In addition, an increasing number of hospital systems, most recently the Mayo Clinic, have also established their own clinics, and others are planning to do so.
The retail clinic concept has been best described as an example of health care that delivers the right care, in the right place, for the right cost. With an estimated 1 million visitors last year to MinuteClinic, and a reported 360,000 visitors to the Take Care clinics since 2005, this formula for health care delivery has clearly attracted consumers and their insurers.
Patient or customer?
Expectations evolve. The newest generation of consumers, some of them long referred to as the "me" generation, is gradually changing the traditional patient/provider relationship.
Increasingly, when it comes to their health care needs, these former patients are now expecting to be treated like customers — valued customers. Not surprisingly, this significant segment of consumers is responding positively to the concept of health care providers taking services directly to them.
Jack Lord, MD, senior vice president and chief innovation officer of Humana, addressed this transition taking place in the patient/provider relationship, observing, "Too often we've asked people to conform to us and the way we want to do business, but consumers want health care to fit into their lives. Establishing retail clinics is a move in that direction." (See "Consumers Receptive to Innovation," below.)
Consumers receptive to innovation
When it comes to retail clinics, consumers are a pretty receptive bunch, according to findings from Deloitte's 2008 Survey of Health Care Consumers.
The findings from the survey indicate that consumers are comfortable seeking care from retail clinics, especially if the appropriate medical personnel staff it and up-to-date computer equipment is used.
Sixteen percent of consumers have used a walk-in clinic in a pharmacy, shopping center, store, or other retail setting, and 34 percent say they might do so again.
If the clinic is staffed by a nurse practitioner, 44 percent say they would be comfortable with the accuracy, safety, and quality of care offered at the clinic. That comfort level rises to 45 percent if the nurse practitioner uses a computer-based system that enables him to access electronic patient records, check for drug or allergy interactions, or confirm treatment recommendations.
Nearly half (48 percent) of consumers say they would be comfortable if the nurse practitioner were affiliated with a local physician's office.
Paul Keckley, executive director of the Deloitte Center for Health Solutions, says the growing prevalence of the retail clinic is not a fad, but a trend. "It's consistent with other new innovations that are consumer-driven."
"The retail clinic model is a convergence of three processes: diagnostics and preventive care (a domain of managed care); lifestyle modification and medication adherence; and easy and convenient delivery of care."
He thinks the survey findings support health insurers' efforts to improve the current primary care system, which is often episodic, not coordinated, and not often evidence-based.
"Insurers should be favorably inclined toward the use of retail clinics," says Keckley. "A retail clinic would help insurers reach their goals of coordinating care, reducing avoidable costs, improving medication adherence, and improving consumer satisfaction."
— Tony Berberabe
The right care
Retail clinics post a menu-like list of services for customers. This list includes the diagnoses and conditions they treat and the corresponding cost of care. The five most common conditions treated by the largest provider, MinuteClinic, are sore throat, bronchitis, sinusitis, conjunctivitis, and female urinary tract infections. With an average waiting time of 15 minutes, this formula of providing care for a predetermined and limited number of diagnoses allows retail clinics to deliver quicker, more efficient medical attention than found in an urgent care center or a busy primary care practice.
Clinics will refer out people whose needs are serious, and consumers themselves seem to understand the concept of appropriate level of care when seeking treatment at a retail clinic, since only a small percentage of clinic customers are referred out for emergency care.
The right place
It appears that the convenience factor plays a significant role for the most frequent users of the retail clinic: moms age 28 to 42 and their children. Since most clinics are in grocery stores and large chain drugstores, their operators have put themselves directly in the path of their most important consumers.
One should not underestimate the importance of convenience. "These clinics enable people who have very different lifestyles — for example, a mom with kids or someone with two jobs — to access care in their busy lives." Retail clinics can provide care for people in varying economic and social circumstances.
Lord cites an especially unconventional and creative approach to linking medical provider and consumer. "In London, where I spend a great deal of time, there are providers considering placing retail clinics in the Tube [subway] stations. This is another example of bringing health care directly into people's lives."
Appropriate setting
Regina Herzlinger, professor of business administration at Harvard Business School, an expert in consumer-directed health care and author of the book Who Killed Health Care? describes the importance of health care delivery in "the right place" and illustrates how insurers and consumers together are contributing to the growth of retail clinics, "You do not want your kid who has a sore throat sitting in an emergency room next to someone who has been shot with an Uzi."
Consumers want to be in an appropriate medical setting, and they love access to this convenient community resource. Insurers want to accommodate their increasingly vocal members, which they can do by working with retail clinics. The consumer wins and the insurer wins."
Accessibility has long been an issue for consumers, whose primary care physicians are typically closed at night and on weekends. In what appears to be an attempt to respond to their patients' use of retail clinics, the American Academy of Family Physicians recently recommended that its 94,000 members increase their hours of availability and capacity to accommodate same-day appointments.
The right cost
In the old days in health care, around three years ago, consumers might not have been motivated by cost savings, even a significant cost savings, for a health care service. Today's consumers are paying closer attention and responding favorably to "the right cost." As more employees are encouraged to control their health care expenses through health savings accounts or flexible spending arrangements, health care affordability, even for those with ample insurance coverage, has become more relevant.
Tine Hansen-Turton, executive director of the Convenient Care Association, the trade group for retail clinics, says that these clinics began as a cash-only business. "It was really the consumer who helped the managed care organizations realize that retail clinics provided an access point that is affordable for their members. Insurers saw very quickly that this is a good alternative for members in need of basic care when their primary care physicians are not available."
Insurance companies continue to face a number of concerns with regard to the effect of rising health care costs on their bottom line. By contracting with retail clinic providers, they have the ability to, at once, increase member satisfaction and achieve cost savings. On the issue of cost, Herzlinger adds, "From the insurer's perspective, retail clinics are cheaper — in an appropriate way. Insurers are saving a considerable amount of money when patients visit a retail clinic, rather than a costly emergency room to receive treatment for a minor medical condition."
Aetna has contracts with community clinics, but a spokesman says that it will be "at least 10 to 12 months before Aetna has credible data on the clinics' impact on the quality and cost of care."
Prescription cost concern
HealthPartners, based in Minnesota, reviewed two years of MinuteClinic claims data and determined that total costs for MinuteClinic treatments were 25 percent below those done at physicians' offices or at urgent-care clinics. Prescription costs were $3 more for MinuteClinic visitors, which might have been due to any or all of a variety of factors, including higher prices, more prescriptions, and less use of generic drugs.
Prescription costs have been a concern for some insurers regarding clinics owned by drugstore chains. The suggestion has been that these clinics may increase the use of prescription medications, to the benefit of the pharmacy's bottom line.
"We are watching to see that the retail clinic provider we are currently working with does not use excessive prescriptions," says Don Bradley MD, chief medical officer and senior vice president for health care services at Blue Cross Blue Shield of North Carolina. "We have looked for a spike of inappropriate use and have not seen it."
Retail clinic operators are aware of these concerns and are monitoring their own pharmacy trends closely. A one-year study titled "Quality of Care in the Retail Health Care Setting Using National Clinical Guidelines for Acute Pharyngitis," recently published by the American Journal of Medical Quality, analyzed close to 60,000 patient visits at 28 MinuteClinic facilities. The study showed that MinuteClinic practitioners adhered to clinical guidelines in 99.15 percent of patient visits by not prescribing unneeded antibiotics for patients with a negative rapid strep test result.
What insurers want
Certainly, insurers want to save money, but they have other concerns too.
When considering providers for the Blue Cross Blue Shield of North Carolina network, says Bradley, "We try to lay out our expectations in terms of access, quality integration, price, and standards. We would prefer to use professionally derived standards — ultimately we would like to see the Joint Commission [formerly, JCAHO] or AAFP providing national standards for retail clinics. If necessary, we are also able to add our own standards and conditions over and above these national standards."
In 2005, when retail clinics started picking up speed in the marketplace, key medical associations (AMA, AAFP, and AAP) began to issue their own guidelines, which they wanted retail clinic providers to incorporate into their practice. Executives of MinuteClinic, Take Care Health Systems, and another retail operator, RediClinic, met with AAFP's Retail Medicine Workgroup to work together on the "Desired Attributes of Retail Health Clinics." Last year, the Convenient Care Association issued 10 mandatory standards that its members are required to meet and that the industry says exceed standards recommended for the clinics by the medical associations.
Accreditation
MinuteClinic was the first and is still the only retail clinic chain accredited by the Joint Commission, but other clinic operators are certain to follow. Michael Kulczycki, executive director of the Ambulatory Care Accreditation Program, explains that "Joint Commission accreditation of retail clinics enhances their credibility within the payer community. The insurers are looking to see if their current care standards work in the retail clinic setting. If retail clinics already have Joint Commission accreditation, this will more than satisfy insurers' need to look at adding their own requirements."
Some primary care physicians have expressed concern that it will be difficult to provide accurate and thorough clinical oversight of their patients if they are treated at a retail clinic in addition to their own practice.
Barry Schwartz, MD, vice president for network management at Blue Cross and Blue Shield of Florida, says, "We don't want fragmented care. There must be communication between the clinic providers and our primary care physicians. This gives patients better care and, in the process, it keeps the primary care physicians happier."
Most clinics will fax a copy of the client's visit records directly to the primary care physician. In addition, the Convenient Care Association has included in its industrywide quality and safety standards that all retail clinic members of the association "build relationships with traditional health care providers and hospitals and work towards a goal of using [electronic health records] to share patient information and ensure continuity of care."
Adding wellness
Some operators have reported plans to expand their scope of services beyond the limited "sick visit" care and into wellness services. Humana's Lord sees an ongoing evolution in the relationship of retail clinics and their insurance partners. "Managed care organizations are trying to work with retail clinics in a number of ways, including collaborative research regarding outcomes.
"Managed care organizations will likely work with retail clinic operators to bring clinics to large employers. These clinics will include routine care, as well as preventative services — and will provide employees with the convenience of access at their own work sites."
How managed care organizations will influence the evolution of retail clinics remains to be seen. One thing is clear: This innovative brings a new type of care directly to the consumer, and it is gaining momentum.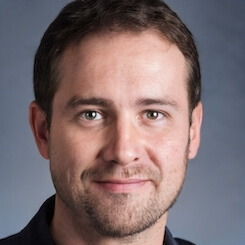 Paul Lendner ist ein praktizierender Experte im Bereich Gesundheit, Medizin und Fitness. Er schreibt bereits seit über 5 Jahren für das Managed Care Mag. Mit seinen Artikeln, die einen einzigartigen Expertenstatus nachweisen, liefert er unseren Lesern nicht nur Mehrwert, sondern auch Hilfestellung bei ihren Problemen.