Patient-advocacy groups and some physicians are lobbying legislatures to hobble this common technique to control drug costs
Over the past decade, health plans have designed increasingly sophisticated drug formularies to push their members to the most cost-effective therapies that can treat their ailments. In some cases, new tiers have been added that increase members' out-of-pocket expenses for pricey biologics. Prices for generic drugs as well as a host of preferred therapies have been reined in. And as branded blockbusters lost their exclusive market status, payers have begun to gain leverage on drug costs by aggressively pushing low-cost therapeutic substitutions.
By pushing up generic drug use, formularies helped save the health care system close to $140 billion in 2009, according to a study by IMS Health. Overall, generics now account for 70 percent to 72 percent of all scripts, says Lisa Zeitel, a senior vice president and AON Hewitt's national leader for pharmacy consulting. In the next couple of years, with blockbusters like Lipitor losing exclusivity, that rate could easily exceed 80 percent.
To push savings further, formularies increasingly relied on the therapeutic substitution of prescription drugs, using tactics like step therapy. But as therapeutic substitution has become increasingly popular with insurers, it's been just as effective at agitating doctors and some influential patient advocacy groups. And that is helping to create a fertile landscape for new legislation designed to limit or even stop the practice.
A few weeks ago the Global Healthy Living Foundation, which speaks out on behalf of the chronically ill, released a survey claiming that insurers are now responsible for pushing physicians to switch drugs on up to 70 percent of all prescriptions being handed out. And the advocacy group zeroed in on so-called fail-first brand drug programs, where payers can designate drugs which have to be tried first.
"When patients are switched so the health insurance company can save a few pennies, and then the patient's chronic condition worsens, not just the patient, but the entire economy suffers," argues Louis Tharp, the executive director of the foundation.
Prescription switching is an issue that has been resonating with doctors as well. Tharp's group has been tracking proposed legislation in California, Missouri, and New York that would rein in payers' switching tactics. And he says that Louisiana legislators have already acted to stop the practice.
In Georgia, meanwhile, the state epilepsy foundation pushed through a law this year that requires prescription labels to alert patients to generic substitutions, as doctors complained loudly about risks. And other state groups are preparing to join the movement as new legislation brews around the country.
In South Carolina, for example, the state medical association recently surveyed its members and found that 97 percent said they had to switch a medication for a patient because of insurance companies' restrictions — and nearly as many thought that new legislation was needed to better regulate the practice.
Signing off
Analysts are seeing a growing number of step therapy programs, says Zeitel, particularly in drug classes where the insurer's pharmacy and therapeutics (P&T) committee sees a high level of therapeutic equivalence, such as proton pump inhibitors.
"Some pharmaceutical benefit management programs try to get someone who uses, say, Aciphex, to take another proton pump inhibitor like omeprazole [Prilosec] or Nexium," she notes. "The emphasis is a generic or formulary brand. Alternative generics are always more cost effective."
There are some real advantages to these kind of interchange programs, says the Academy of Managed Care Pharmacy, which works with many pharmaceutical benefit managers. When directed by a dedicated team of experts — pharmacists and physicians who understand how to evaluate therapeutic equivalence — substitution programs can save patients money by lowering out-of-pocket costs, help identify medications that can be more convenient to take, and improve compliance rates and outcomes.
P&T experts say that any kind of formulary change is likely to trigger a backlash, so you have to anticipate the reaction and explain clearly what you are doing.
"Implementing a switch from one drug to another within a therapeutic class may be opposed by some on the grounds of convenience or safety as proxies for quality," writes Marc Mora, MD, a medical director at Group Health Physicians, an integrated physicians group, in the June issue of the American Journal of Pharmacy Benefits. "Committees should respond early to potential arguments against the switch. Including those arguments in communications to patients, physicians, or purchasers also can help align those groups in the change process."
It's also important to keep in mind that all payers offer ways to protect patients and listen to doctors' advice, adds Zeitel.
"In cases where there may be no coverage, there's always an appeals process," says Zeitel. That may be a hassle for the member and physicians or their staff, but it does work and has helped mute opposition.
For the plan to get the therapeutic substitution prescribed, though, doctors do have to sign off on the switch first. And that's when temperatures start to rise.
For the past five years, Hugh Durrence, MD, a family practitioner in Charleston, S.C., has managed to effectively control the blood pressure of one of his hypertensive patients with a branded drug that has worked extremely well. With no warning at all, he says, the patient's pharmaceutical benefit manager's formulary changed, excluding coverage of the drug and directing her to get Durrence to choose from five other medications in the same class.
"Just because they're in the same class doesn't mean they're equivalent medications," says Durrence, angry that a patient of his who has already found a drug that works has to start regular monitoring again to find another one she can afford.
"With another patient," offers Durrence's nurse, Jean Moore, "to get the insurance company to pay for the drug, he needed to fail two generics first." By the time he had finished failing, "he could barely breathe or talk." And those are just a couple of examples of a growing trend.
It's a position that the head of the South Carolina Medical Association intends to take up with legislators in his state. The SCMA is "currently prioritizing a number of outstanding issues, therapeutic switching among them, that it intends to aggressively pursue in the next legislative session," says association CEO Todd Atwater.
Looking for options
Even generic drug substitution — replacing an expensive branded drug with a far less expensive copy containing the same active ingredient — isn't always safe, say other experts.
One of the most regularly used antiseizure drugs in the United States is Keppra (levetiracetam), says Lawrence Seiden, MD, a neurologist who helped push for the law.
Different standards
"There are about 18 or 20 manufacturers of the generic form of that drug around the world," says Seiden. "Each manufactures it to different standards, and they don't have to compare theirs to each other. They just have to present data on how they compare to the original. One [dosage] may run low, another high. Every month a patient's medication may come from a different manufacturer."
For epileptics, that variability can lead to trouble, he says.
"Historically, even with the newer generation of antiseizure medications, when patients who are doing well on brand names are switched to generics, there is an increased risk that patients are going to have some problem side effects, recurrent seizures, or both."
Initially, Seiden adds, the foundation wanted to try for a much tougher law that banned any substitutions. But it couldn't force insurers to pay for everything that is prescribed. And patients often simply can't cover the cost alone.
"Our issue is not with the pharmacy," says the neurologist. "Our issue is with the insurance industry. Many insurers don't offer adequate reimbursement for the brand-name medicine."
Any laws that do interfere with a pharmaceutical benefit manager's ability to steer patients to cheaper drugs probably "would slow down the overall rate of savings," concedes Zeitel. But the tidal wave of generics cannot be stopped.
New e-prescribing technology can help, offers Durrence. Insurers could set up electronic prior authorization to make it easier to gain a payer's acceptance of a needed drug.
"As we get into this new environment of electronic prescribing, we have to leave the medical decisions in the doctors' hands," the physician adds. "E-prescribing has to be designed to allow us to promote the highest quality of care, with the right dose to the right patient at the right time. We must preserve the physician-patient relationship."
"Just because they're in the same class doesn't mean they're equivalent medications," says Hugh Durrence, MD, a family practitioner in Charleston, S.C. He is one of many who want to leave well enough alone when a prescribed drug is found to work.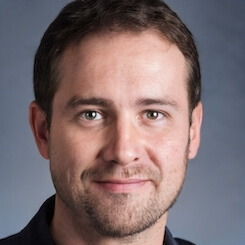 Paul Lendner ist ein praktizierender Experte im Bereich Gesundheit, Medizin und Fitness. Er schreibt bereits seit über 5 Jahren für das Managed Care Mag. Mit seinen Artikeln, die einen einzigartigen Expertenstatus nachweisen, liefert er unseren Lesern nicht nur Mehrwert, sondern auch Hilfestellung bei ihren Problemen.