For decades, managed care plans have sought to stop paying fees for services. Now they're trying bundled payments for episodes of care.
Arkansas is on the leading edge of a movement to limit fee-for-service payment. Its weapon of choice is a modified version of bundled payment for episodes of care. Critics say bundled payment is complicated and takes too much time before payers realize improvements in quality and reductions in costs. But by moving quickly and adopting bundled payment in stepwise fashion, health plans are overcoming these criticisms. In so doing, they hope to transform the way physicians deliver care, while also minimizing fee-for-service payments, medical directors say.
For physicians, delivering care under bundled-payment programs is like being a general contractor, explains Michael Stock, the president and CEO of QualChoice in Little Rock, Ark. QualChoice is one of two health plans working with the Arkansas Department of Human Services (DHS) to introduce bundled payment for episodes in a new payment program beginning this month. To be precise, DHS is continuing to pay fee for service while including incentives from a bundled payment model.
"There are lots of points in between no risk, which is full fee for service, and full risk capitation. One of those points is bundled payment," says Jay Sultan, a Trizetto executive.
Contract details
"Bundled payment recreates the same economic incentives in health care that exist in many other industries, such as home building," Stock says.
"The general contractor quotes a price and you work out the details in a contract. That contractor is at risk to build the house at that price to the owner's specifications. He picks the subcontractors, who deliver services on a schedule and without messing up. They can't install the wrong wiring or windows.
"If they do, they have to do the rework on their time and for their money," he adds. If the subcontractors charge less than what the general contractor negotiated with the owner, the general contractor profits. If costs run higher than the contracted price, he takes a loss.
One of about 40 bundled-payment programs health plans are introducing nationwide, the Arkansas program has perhaps the boldest goal. "In three to five years, we aspire to have 90 percent to 95 percent of all our medical expenditures off fee-for-service," John M. Selig, the DHS director, told the New York Times.
A bit more circumspect is Andy Allison, the state's Medicaid director, who nonetheless is aggressively attempting to marginalize fee for service. "We are moving away from the volume-based incentives created by the fee-for-service system so that it will no longer drive behavior or clinical decisions," Miller says. "Mechanically, we are adding a step to reward providers for successful episodes of care. This approach uses certain qualifications to identify the physician or hospital that serves as a patient's principal accountable provider for a given medical episode. Medicaid will pay incentives to providers who deliver high-quality care while keeping down the average costs of treating patients with similar conditions." The principal accountable provider is the team leader, or general contractor in Stock's analogy.
"On the front end, we will continue to pay physicians as we do today, but after a given period — typically one year — providers may be eligible for the incentive payments," Allison adds. "The incentives will depend solely on providers' abilities to direct efficient, high-quality care, and do not change underlying payment rates."
The health plans and DHS in Arkansas are not alone in seeking to introduce new payment systems. "Payers cannot continue with fee for service," says the consultant Michael Bailit, founder of Bailit Health Purchasing. "It's unsustainable because costs are rising and employers are dropping coverage."
Innovative methods
Before Congress passed the Affordable Care Act in 2010, payers were already experimenting with innovative payment methods. "The ACA put booster rockets on that trend and the federal Centers for Medicare & Medicaid Services launched the Center for Medicare and Medicaid Innovation that includes a bundled-payment demonstration project. With that, payment reform went from being a trend to being an inevitable change.
"But health plans don't know the right way to reform payment," Bailit adds. "They're testing different models. Given where their providers were, some health plans thought bundled payment was a better place to start than wholesale change such as capitation. They were worried about fuller risk assumption and thought bundled payment was safe and manageable because it's one procedure or condition at a time and the dollars are much lower than a plan would pay under full capitation. In that sense, bundled payment is an incremental step toward more involved payment reform."
Case in point: Arkansas, where providers were not ready for wholesale change. "When we began discussing ways to transform the payment system, health plans favored a bundled approach in which they would give an amount of money to providers up front and providers would divide it up," Allison explains.
"We quickly learned that this approach did not fit the needs and business relationships of Arkansas providers. It would require wholesale change in the structure of health care. So with significant input from them, we designed the episodes-of-care model that includes some elements of bundled payment," he says. For now, the Arkansas model is a hybrid built on a bundled payment model but that combines fee for service with episode-based care delivery.
"We won't be providing one physician a set payment and then asking him or her to split it with other providers," Allison says. "Instead, we will do a retrospective look at the episodes and offer gain sharing or risk sharing to the principal accountable provider. Once providers are comfortable with this hybrid model, it may be possible to eliminate the fee-for-service aspects of it."
Episode payment models
Fee for service may always exist because not all services lend themselves to episodic payment models, says Stock. "Over time, our goal is to transition to more tightly defined models that fix payments to agreed value-based outcomes," he adds.
Incentives paid at yearend
"Initially, Medicaid launched only three episodes and our private insurance partners launched two others," Allison says. The private insurance partners are QualChoice and Arkansas Blue Cross & Blue Shield.
"For Medicaid patients, the first three episodes are perinatal care, upper respiratory infections [URIs], and attention deficit-hyperactivity disorder [ADHD]," Allison says. "Hip and knee replacements and congestive heart failure will follow. We hope to launch episodes within the next three to four years covering most medical care costs."
The incentives will be paid at this time next year. Once the episode-of-care program is running, Allison plans to use it in patient-centered medical homes.
In the coming year, QualChoice will introduce episodes of care for about 60 hip and knee replacements and for approximately 300 cases of perinatal care, Stock estimates. If these programs go smoothly, he may add congestive heart failure and URIs, which would add about 1,000 episodes per month.
The initiative has been under discussion for just over 18 months, a relatively fast development time considering that bundled-payment programs sometimes take three years from concept to first payment.
Rewarding efficient care
Some health plans use risk adjustment to ensure that they price the bundles accurately, but QualChoice will adjust risk only for perinatal care. "For hips and knees, risk adjustment doesn't make much sense because these are elective procedures in which there is not as much clinical difference among patients," Stock says. "URI is not a risk adjustment type of condition either because there is not enough variation in those cases, but for perinatal, we will do risk adjustment."
The initiative is designed to accomplish the most important goal of payment reform. "We expect that under bundled payment, clinical decisions will drive payment decisions rather than the other way around," says QualChoice medical director Stephen C. Sorsby, MD, MHA. "That's the whole point of getting away from fee for service.
"We are trying to create penalties for inefficiency and rewards for efficiency because we want providers to make good clinical decisions on the front end that align with the desired patient outcomes on the back end," Sorsby says.
The providers would not be paid if they do not deliver care.
Targeting variation
"From the clinical perspective, bundling is a way to pick off procedures that have a lot of cost variation and where the amount of variation does not contribute to improvements in care," he adds. "If a knee replacement costs $10,000 at one facility and $20,000 at another, that might be acceptable if outcomes at the second facility are twice as good, but usually the outcomes are similar.
"Bundling works to align the payment system with the outcomes; it's almost the way the rest of the world works," Sorsby adds. "Bundling is a first step along the route to a more fully integrated medical system."
Not only does QualChoice expect to contain costs, but it hopes to drive down costs as well. Here's how Stock describes it: "If you graph all physicians' costs for a hip or a knee replacement, from the most efficient, meaning low cost, to the least efficient, meaning high cost, a small group who are efficient and low cost would be on one side and high cost outliers would be on the other side. Most doctors would fall in the middle.
"We want everyone to be on the low-cost side, and so we will continue to pay them fee for service, but we will set upper and lower limits — the ranges where the payment should fall," he says. "If costs are below the lower limit, the provider gets a bonus. If costs are above the upper level, the provider is penalized. Most providers are expected to fall between the two limits and will neither pay a penalty nor receive a bonus."
A falling mean
In theory, all providers should aim to be at the lower end of the cost scale to earn a bonus. "The high-cost outliers should move toward the mean and the savings from those cases would create money for bonuses," Stock says. "If everyone tries to move toward bonuses, then the mean should fall."
If bonuses are paid from savings, everyone gains, Sorsby says. "Therefore, you might call it a cost shift but one conceivably in which you could see all the physicians winning because the savings should come out of inefficient practices or waste," he comments. "Savings could come from reductions in readmissions from surgical infections or from reductions in not having to revise a hip replacement because it wasn't done right."
Another health plan seeking cost savings and improved quality from bundled payment is BlueCross BlueShield of Tennessee. Chief Medical Officer Inga Himelright, MD, MPH, expects more than 700 hip and knee replacement procedures to be eligible for bundled payments next year. The plan will contract with three groups of orthopedists, and the episode will be from three days before surgery to 90 days after.
"The initial bundled payment will include fees for the hospital and physicians and then we will phase in post-procedure services, such as physical therapy," she says. "This program is unusual because we will roll it out to our Medicare, Medicaid, and commercial lines of business. Some of the providers are eager to participate with us because they believe that bundling is inevitable. They want to learn as we go."
Other orthopedic groups have been asking to join the program as well.
In Tennessee
Just as QualChoice did, BCBS of Tennessee considered other payment methods before choosing bundled payment. "In the world of procedures that are planned, as opposed to those that are emergencies, bundled payment seems to clearly fit," Himelright says. "There must be some predictability for the services that are routinely required in that episode of care. Knee replacements are ideal because that care is standardized and reproducible.
"We told physicians that they control from 70 percent to 90 percent of health care spending, and now with bundled payment, they will control costs and quality more directly than in the past. That's appealing to doctors," Himelright says.
"Providers will be in charge of quality, price, and value and, in fact, the orthopedists suggested certain outcome measures such as time to return to work and the functional status of the joint in a certain number of days post procedure," she says. "Another advantage of bundled payment is that it should force physicians and hospitals to collaborate closely. This is about aligning everyone's direction with payment and seeing if that brings about change faster than misaligned systems do."
If the hip and knee program is successful, BCBS of Tennessee may consider introducing bundled payment for other procedures and conditions, such as oncology.
"Bundled payment can work for cancer care for three reasons," Himelright says. "First, in recent years, oncology has been viewed almost as chronic care. Second, it has moved to the outpatient delivery model. Third, it involves multiple providers that can affect the quality of services rendered."
Knee replacement
One bundled payment program in a health plan is at Blue Cross Blue Shield of North Carolina, which has a bundled payment contract with a five-member group of orthopedists for knee replacement surgery. The program started in April 2011, said Elaine Daniels, the plan's senior strategic network consultant.
Just as Arkansas did this year, BCBS of North Carolina was seeking to minimize fee-for-service payments. "We looked at a variety of initiatives and chose bundled payment because it's the first step in moving away from traditional fee for service," Daniels says.
"Bundled payment seemed more palatable to our hospital and physician partners. Plus, we are moving into accountable care organizations, and it may work well there as well.
"For a knee replacement, the duration of the episode is 30 days before surgery and 180 days afterward," she adds. "We will change the episode period to 90 days post discharge. For each episode, the plan works with the provider group to determine the appropriate outcome. For example, we are looking at range-of-motion metrics and a reduction in time out of work. Risk adjustment is not required because for knees, there was little variance."
Seeing interest among hospitals and providers, BCBS of North Carolina may introduce additional episode payment programs this year, such as coronary artery bypass graft surgery, in part because Daniels views bundled payment as a way to improve patient outcomes.
Knees and hips
Like BCBS of North Carolina, Anthem Blue Cross Blue Shield of Wisconsin introduced a bundled payment program for orthopedic procedures. The plan did so to transfer some financial risk to providers and to reward those who deliver care efficiently, says Scott Larrivee, public relations director. Its bundled payment program began in the first quarter of this year for hip and knee replacements at Orthopedic & Sports Institute of the Fox Valley and at Manitowoc Surgery Center.
"We are exploring bundled payment arrangements with other orthopedic providers, and believe that procedures such as hip replacements, other total joint replacements, and other types of knee procedures could all be paid for using bundles," he says.
"The bundled payment covers the costs and fees of the surgeon, facility, anesthesiologist, rehabilitation, overnight stay, and drugs the day of the surgery. The bundled payment covers any complications associated with the surgery for 90 days. Therefore, if there is a need, additional procedures or services specific to the total knee surgery subsequent to the initial surgery are covered in those 90 days.
"The best potential outcome in a total knee replacement surgery is that there are no infections, the patient is home within 24 hours of surgery, and the procedure leaves the patient with improved functionality," he says.
Bringing in a third party
Anthem expects to learn how it can cut costs while improving quality. "Bundled payments require risk sharing and align provider incentives around producing quality outcomes for patients," he says. "We believe they provide a model for how providers and insurers can work together to improve the safety, quality, and affordability of health care."
Anthem will have a third party document each case in an orthopedic registry to compare outcomes from surgeries using bundled payments with surgeries using traditional payment. Larrivee adds, "If the experience is positive [lower costs and higher quality], we expect to add more bundled payments. Likely candidates include cardiologists, spine surgeons, gastrointestinal specialists, and ob-gyns."
After 28 years of publishing, our last issue of Manage Care was December 2019.
While sad, we have much gratitude for the many writers, editors, researchers, reviewers, salespeople, and advertisers who kept us going and made Managed Care a standout publication. And not to be forgotten, we thank you for reading our publication and visiting our website.
---
Our most popular topics on Managedcaremag.com
---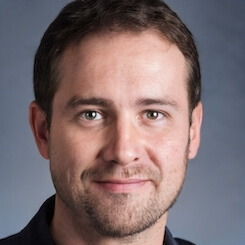 Paul Lendner ist ein praktizierender Experte im Bereich Gesundheit, Medizin und Fitness. Er schreibt bereits seit über 5 Jahren für das Managed Care Mag. Mit seinen Artikeln, die einen einzigartigen Expertenstatus nachweisen, liefert er unseren Lesern nicht nur Mehrwert, sondern auch Hilfestellung bei ihren Problemen.