They are part of PPACA's effort to cover as many people as possible. Insurers will be forced to remake their businesses.
The Patient Protection and Affordable Care Act (PPACA) is designed to expand health insurance coverage to people who fall into the cracks — people who are jobless or self-employed, who can't buy insurance because of their health status, or whose employer does not offer coverage that they can afford. Two safety nets for these folks are built into PPACA: high-risk insurance pools and state-run health insurance exchanges.
The federal government will work with states to create health insurance offerings to high-risk enrollees beginning the end of June and ending in January 2014, when private insurers will be required under PPACA to accept all applicants without varying premiums based on pre-existing medical conditions. That is also when states are required to implement health insurance exchanges.
"Right now, insurance companies compete for the healthiest enrollees, and people with pre-existing conditions are generally banned from coverage," says Richard Curtis, president of the Institute for Health Policy Solutions. "There is no incentive for enrolling these people. Health reform is designed in large measure to help correct for that."
High-risk pools
The Department of Health and Human Services has begun signing contracts with states to operate high-risk insurance pools meeting federal standards. The term "high-risk" refers to the medical condition of enrollees. Risk is assumed by the states. Some health plans in some high-risk pools currently operating in about 30 states are providing administrative services for a flat fee.
The federal government will operate these pools or hire a not-for-profit organization to run them in any state that does not want to do so. By early May, 18 states had announced that they will not administer these programs. Twenty-nine said that they will either start a program or will redesign an existing program.
Pre-existing conditions
To qualify for the high-risk pool, a consumer must have a pre-existing condition and must have been uninsured for the six months before filing an application (See "HHS Sets High-Risk Pool Standards," below). Premiums in the new program will be set at standard rates, based on the average premiums charged by private insurers for similar coverage in the individual market.
HHS sets high-risk pool standards
In May, the Department of Health and Human Services listed criteria for participation in either a federal or state-run high-risk pool, designed to provide affordable health insurance to people who are uninsured because of pre-existing conditions. States may choose whether and how they participate in the program, which is funded entirely by the federal government. Here are edited excerpts from the HHS public documents:
Eligibility
To receive insurance through the temporary high-risk pool program, an individual must meet criteria established in the law. Eligible people must:
Be lawfully present in the United States, regardless of citizenship.
Have had no insurance for at least the previous six months before applying for coverage; and
Have a pre-existing condition (HHS will have guidelines).
Premiums
Premiums in the high-risk pool are intended to be affordable for people who have been unable to purchase high-quality insurance. Premiums must be set so that:
Standard rates apply for entire populations, regardless of pre-existing conditions; and rates do not vary by age by more than 4 to 1.
State role
HHS states that its goal is to "grant the flexibility needed to permit successful and expeditious implementation of the program by interested states." There are avenues for states to carry out the statutory requirements for a high-risk pool program. A state could:
Operate a new high-risk pool alongside a current state high-risk pool;
Establish a new high-risk pool in a state that does not have a high-risk pool;
Build on other existing coverage programs designed to cover high-risk people;
Contract with a carrier to provide subsidized coverage for the eligible population; or
Do nothing, in which case HHS would carry out a coverage program in the state.
HHS has asked states to declare how they intend to participate in the program by April 30, 2010.
Regardless of whether or how a state participates, all Americans who meet the eligibility criteria will have the opportunity to join a high-risk pool.
Funding
The law appropriates $5 billion of federal funds to support the new temporary high-risk pool program. The money will be available beginning on July 1, the start of many state fiscal years, until the program ends on Jan. 1, 2014. The program is funded entirely by the federal government. Some observers say this isn't nearly enough money.
HHS has proposed allocating funds for the program with a formula almost identical to what was used for the Children's Health Insurance Program (CHIP). Specifically, funds would be allotted to states using a combination of factors, including the size of nonelderly (under 65) population, the size of the nonelderly uninsured population, and regional costs.
This combination of factors has been refined over time in the CHIP context, and the CHIP formula has broad federal and state support. As under CHIP, HHS intends to reallocate allotments after a period of not more than two years, based on an assessment of state actual enrollment and expenditure experiences.
This proposed reallocation aims to ensure that the capped amount of federal funding is allocated to states based on both the initial formula and performance.
HHS is establishing a minimum set of benefits. PPACA also specifies a limit on out-of-pocket medical costs: $5,950 a year for an individual. The pool must cover 65 percent of a patient's health care costs.
A recent study by the Kaiser Family Foundation says that 35 states are running their own high-risk pools, with enrollment that totaled 200,000 at the end of 2008. According to Kaiser, the states with the largest enrollment include Illinois, Maryland, Minnesota, Oregon, Texas and Wisconsin. The study found that state high-risk pools set premiums at a multiple of standard rates, ranging from 125 percent to 200 percent, making pool coverage unaffordable for many people. PPACA is designed to make coverage more affordable.
It costs $2 billion annually to cover the people in state plans, according to a recent analysis by Hedgeye, a research company. PPACA allocates only $5 billion to cover the 2 million additional people that are eligible to join a high-risk pool under PPACA. An analysis by the chief actuary of the Centers for Medicare & Medicaid Services found that the $5 billion set-aside could be exhausted as early as next year. The Hedgeye analysis puts the cost between now and 2014 at close to $40 billion.
"High-risk pools are a measure that can fail to successfully address the issue of risk, leaving millions of people uninsured," says Curtis. "The purpose of health insurance exchanges, at the state level, is to broaden risk-sharing among people at need for health insurance, including the underinsured or people who may be uninsured because they are self-employed, for example."
The health insurance exchanges will be implemented by January 2014. According to Curtis, they serve several policy purposes: They may help to reach the uninsured; they may reduce premiums for the currently insured; they may offer a choice of health plans to small businesses; or they may create an arena for informed consumer shopping.
It is unclear which insurance companies will want to participate in the exchanges. Curtis and others say that many may wish to begin operating as administrative service organizations, as in the case of the high-risk pools.
Level playing field
"An effective exchange is an efficient way to help regulate the insurance market," says Curtis. "A risk-adjustment mechanism can help create a level playing field by discouraging risk selection and by compensating plans that arrange better care for members with more expensive needs."
The PPACA model for health insurance exchanges is based on a significant degree on the Massachusetts exchange, called the Massachusetts Health Insurance Connector Authority. "Exchanges do not solve all the problems associated with adverse selection, of course," says Nancy Turnbull, a board member of the Massachusetts Connector and a senior lecturer at the Harvard School of Public Health, "but they can play an important role in reducing the numbers of uninsured."
According to Turnbull and Curtis, the success of an exchange comes from arranging subsidized coverage for people with low and moderate incomes and by acting as the policymaking body for a state's health insurance coverage mandate. "Without the individual mandate[the requirement that a person obtain health insurance], the numbers of newly insured would be dramatically lower" in Massachusetts, she says. And she stresses the need for a standard menu of benefits in an exchange in order to maintain equal standards of care within price ranges and within the larger risk pool.
"The focus on exchanges in the PPACA is a sign of how politically mainstream the new law is," says Jon Kingsdale, PhD, executive director of the Massachusetts Connector. The exchanges rely on markets and are decentralized, he adds.
Under PPACA, states are eligible for federal financial support for developing one or more exchanges within the state, or for forming regional (more than one state) exchanges. A state may contract with a private not-for-profit entity to operate its exchange; it is too early in the process to gauge the interest and responsibilities of such entities.
"Only if a state failed to act or to meet minimum standards would a federal exchange operate within its boundaries," according to Kingsdale.
The four-year-old Massachusetts Connector has two parts: Commonwealth Choice offers many options from brand-name health insurance plans, but does not have a standardized set of benefits. Commonwealth Care is low- or no-cost health insurance for people who qualify, with a menu of standardized benefits. It is part of a state mandate: Residents are required to carry health insurance and they face a tax penalty if they fail to do so. Low-income residents receive subsidies.
PPACA offers subsidies to low-income people if they meet specific criteria. A sliding scale, based on need, will be used to determine how much help an individual receives.
People who may use the exchange must meet at least one of these criteria:
Work at companies with fewer than 100 employees
Work for a company that does not provide health insurance
Be self-employed
Be unemployed
Be retired but not eligible for Medicare
Small businesses may enroll entire staffs. After 2017, medium and large businesses will also be allowed to enroll. People who want to buy their own insurance may do so even if they do not meet the criteria, but they must do so outside of the exchange.
PPACA also requires that insurers that offer plans on exchanges charge close to the same premium as they do to their customers outside the exchange. PPACA requires a standard format for presenting the options and costs in a way that allows buyers to compare their options. Insurers set their own premiums and can decide which plans of declining coverage (labeled either platinum, gold, silver, and bronze) they will offer. States are authorized to require insurers justify rate increases and prices.
Relatively easy
If states are dissatisfied with the reasoning behind the changes, they can boot the plan off the exchange.
According to Kingsdale, this creates a market that makes the purchasing transaction "relatively easy and inexpensive, offers trustworthy choices, and is transparent about the value of its offerings."
In an analysis of the experience of the Massachusetts Connector published in the May 12, 2010, issue of New England Journal of Medicine, Kingsdale notes that in the fiscal year starting this July 1, the Connector's administrative budget — including non-exchange functions such as adjudicating appeals of tax penalties for failure to comply with the individual mandate and explaining health care reform to the public — will amount to 3 percent of total premiums.
This compares with administrative budgets of 5 percent to 20 percent of premiums in the private sector for distributing nongroup and small-group insurance through conventional channels, according to Kingsdale.
Broad risk pool
PPACA charges exchanges with the administrative burden — such as negotiating with several plans — that often places health insurance outside the financial grasp of small businesses, while creating a broad enough risk pool to help manage premium costs. The law requires the exchanges to offer a choice of health plans based on quality, access, and premiums.
Another value of exchanges is that they "make comparison shopping easy: the average time consumers take to shop on the Health Connector's Web site is 30 minutes, and it provides far more information than does half a day spent telephoning plans directly," according to Kingsdale's analysis.
Exchanges also create transparency. PPACA specifies a list of information on health plans that exchanges must provide. And PPACA requires that exchanges determine members' eligibility for federal tax credits and other subsidies.
To what degree health plans will choose to participate in exchanges remains an open question, Kingsdale and others say wwww but in a market that prohibits exclusion based on pre-existing conditions and the rescission of benefits based on utilization, exchanges offer access to a new pool of consumers and the possibility of new product lines, Curtis says.
"Policymakers do not support spending significant public funds simply to make exchanges viable insurance venues," he says. "But if the goal is to cover the uninsured low-income populations, subsidized exchanges are a highly acceptable approach."
Reach the author, Martin Sipkoff, about this and other articles that he writes for MANAGED CARE at [email protected]
Meetings
Medical Devices Summit

(link is external)

Boston, MA
February 19–20, 2015
3rd Annual Summit to Improve Adherence and Enhance Patient Engagement

(link is external)

Philadelphia, PA
March 9–10, 2015
Value-Added Solutions for Enhanced Customer Experience

(link is external)

Philadelphia, PA
March 9, 2015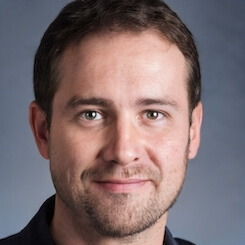 Paul Lendner ist ein praktizierender Experte im Bereich Gesundheit, Medizin und Fitness. Er schreibt bereits seit über 5 Jahren für das Managed Care Mag. Mit seinen Artikeln, die einen einzigartigen Expertenstatus nachweisen, liefert er unseren Lesern nicht nur Mehrwert, sondern auch Hilfestellung bei ihren Problemen.