As expensive products increase their share of the medication market, expect these methods to be employed widely
Escalating specialty pharmacy (SP) costs, together with a mixed picture on long term effectiveness and problems of adherence, will make it necessary for insurers to rely more heavily on traditional managed care methods to control costs.
While it is widely recognized that specialty pharmacy is a considerable and rapidly growing health plan expense, it is worthwhile highlighting current experience by reviewing recent national statistics. According to the Medco 2011 Drug Trend Report:
For calendar year 2010, SP drug spending was 16.3 percent of plan costs but was responsible for 70.1 percent of the increase in drug costs from 2009 to 2010. Without SP, the increase was just 1.1 percent.
From a growth standpoint, SP utilization grew almost three times as fast as overall utilization, and its unit cost grew over seven times as fast as overall pharmacy unit costs.
SP challenges behind health plan trends
Growing rate of increase in SP costs. Between the pharmaceutical industry retooling to advance beyond its historic patent cliff, low-hanging fruit in product development being fully realized, and a shift in priorities toward biologics, new products will fall decidedly into the specialty pharmacy category.
Jeff Dunn, a pharmacy executive at Select Health, predicts half his budget will be SP inside of five years. "The trend is definitely going toward specialty. Where maybe we spent 20 percent of our budget on specialty two years ago, within the next five years it's going to be half of our budget. As we lose drugs to patent expiration, they're being replaced by specialty drugs."
Insufficient use of preferred/nonpreferred specialty tiers. Unlike Medicare, commercial plans generally do not have preferred/nonpreferred specialty tiers. The main reason is historical: Rather than starting new, like Medicare Part D, SP has been retrofitted into commercial drug benefit designs. In addition, while there are certainly exceptions where commercial designs have preferred/non-preferred SP tiers, there appears to be a movement through state legislation to limit high out-of-pocket cost sharing. New York, for example, passed legislation in 2010 prohibiting SP tiers. To the extent that this movement gains traction, efforts by commercial plans to adopt preferred/non-preferred tiering are likely to be undermined. With CMS permitting tiering, Medicare plans have seen co-insurance differences of 25 versus 45 percent. Lacking this cost management tool, commercial plans are hampered in their ability to contract with manufacturers for greater discounts and sustainable savings.
Employers' more moderate commitment to SP cost control. There is some suggestion that employers are not as committed to reigning in SP costs as their general concern about health care inflation would suggest. A March 2012 article in this publication reported on an employer survey focused on specialty pharmacy conducted through the Midwest Business Coalition on Health (see "Employers Mostly in the Dark When It Comes to Biologics"). The article presented multiple data points describing strong tendencies toward minimum to modest employer awareness of their own SP experience. This lack of knowledge means less engagement with the cost problem. When employers are less engaged in tackling SP costs, health plans have less leverage to pursue cost strategies in this difficult, highly charged arena.
A different angle on employers being less engaged in SP cost management centers on two practical considerations:
It sends a poor message that, at a time of real need, they are asking vulnerable employees to pay more.
With out-of-pocket maximums putting a ceiling on employee liability, given the small number of patients involved, the financial gains from greater cost-sharing are relatively small.
Paucity of CE research. Lack of comparative effectiveness research makes it difficult to draw evidence-based distinctions between products. Combined with outcomes in many instances not being especially positive (e.g., oncology agents with poor survival data), payers have difficulty both realizing and documenting value received from the increasing dollars they spend. This strained cost/benefit situation will be a major contributor to how health plans manage specialty pharmacy in the future.
Health plan specialty pharmacy trends
1. Greater use of prior authorization (PA) to drive contracting. Prior authorization will be the back door to increased health plan contracting with manufacturers. Not having the ability to offer first-line position through preferred/nonpreferred specialty tiers, the trend will be for plans to offer first line through clinical algorithms and PA. Of the four trends described here, this is likely to be dominant.
A precondition for PA-driven contracting is that there be multiple agents for an indication. Here is where payers have high expectations for biosimilars, not to substitute one agent for another but to populate an indication with options so they are in a position to favor one product over another in an algorithm. As Dunn at Select Health put it: "In the next three years we are going to see the impact of biosimilars on pathways for things like multiple sclerosis and rheumatoid arthritis and definitely oncology. What we're going to do in certain disease states is put together an algorithm, saying, 'This is the drug you use first. This is the drug you use second.' Hopefully that's going to put pressure on companies to start contracting in categories that they don't contract in now to be a first line agent."
The PA process protects the first line agent many more times than it accommodates other agents requested by prescribers. For all SP cases in Select Health (not a high-control plan), Dunn estimates that when prescribers sought to first use a nonpreferred agent in the algorithm, "the percent of denials for a nonpreferred first line agent was above 90 percent."
2. Greater reliance on closed formularies to drive contracting. Closed formularies have an SP presence in Part D plans but are a new development for SP in the commercial sector. Less likely to be as widespread as PA-driven contracting, closed formularies can still be expected to put their stamp on the SP landscape. Four points about closed formularies are worth noting:
They are not hard to establish: The key requirement is that plans revise member contract language filed with state health insurance departments.
Because closed formularies leave the door open to coverage through medical necessity, they offer an escape valve that undermines public protest.
Contract language does not have to be specific. Plans may be able to use broad language, giving them flexibility after implementation.
The impetus for closed formularies comes from the combination of poor outcomes, lack of clinically significant differentiation, and expense.
Closed formularies for specialty pharmacy are more likely to be used in local and regional plans than large national plans.
The former having some measure of influence over their specific market, the latter having "choice" requirements from national employers they are obligated to meet.
3. Greater use of 14-day refills. One of the more prominent elements in the Toyota lean manufacturing model is the elimination of muda — the Japanese term for waste. Tackling waste offers the potential to realize considerable savings when SP costs can easily be $4,000–$8,000 per month. For oncology alone, Dunn suggests that in his 500,000-member plan their pilot 14-day refill program realized first year savings of $300,000.
The principal source of waste is a month's supply of oral oncolytics coupled with poor patient adherence. Patients could be turned off to continuing their regimen because of side effects such as nausea or vomiting. Physicians could also change the patient's dose or switch to a different agent after a week or two. In addition, as harsh as it sounds, another reason payers cite is that patients die, leaving a few weeks of unused medication.
Partial refill policies require amended language filed with state health insurance departments, but do not appear to require P&T approval. The decision to go forward typically falls to health plan pharmacy and medical leadership. It would not be unrealistic to see 14-day refills emerge as a standard practice over the next two to three years.
4. Growing health plan involvement in delivering SP services. This last trend reflects health plans carving out SP services from their comprehensive service contracts with specialty pharmacies, coupled with a commitment to deliver those patient services themselves. The rationale is to have more control over cost. As described by Dunn, "If you're a big enough plan that has the resources, then you're going to want to manage this yourself and you don't really want a lot of the costs that go with specialty pharmacy involvement."
Plans will continue to contract with specialty pharmacies for drug distribution, particularly where limited networks restrict access. Beyond distribution, though, growing numbers of plans can be expected to perform the utilization management, disease management, and patient coaching and counseling on their own.
This trend is likely to grow in plans that are part of integrated systems, in plans with 500,000 or more lives in a single market, and in multistate plans with strong ties in their local markets. Large national plans, despite having the resources, appear less likely to view carveouts as more profitable than aggressive agreements with national specialty pharmacies.
Our old friend, 80/20
If there is one business theme that perhaps best characterizes the challenge SP presents to health plans, it is the 80/20 rule — in this case, a very small percentage of patients using the lion's share of resources. With some industry experts putting the number of Americans using SP drugs at 2 percent, specialty pharmacy is, arguably, the most important 80/20 problem health plan pharmacy executives face.
Part of the challenge in addressing the SP 80/20 problem is the difficulty in creating guidelines on end-of-life practices that unify health plan and practitioner. Another part of the challenge comes from underdevelopment of business procedures. Value-based contracting, for instance, is a long way off because of data inadequacies, lack of physician and hospital readiness, and relatively few consensus benchmarks that represent legitimately reimbursable outcomes in cancer treatment, for example, unlike long-settled standards for hypertension, hyperlipidemia and diabetes.
The 80/20 problem that specialty pharmacy presents to health plans suggests the need for more transformative solutions most likely to only come from collaboration with the pharmaceutical industry, an industry that is itself struggling as it develops business models that rely on specialty pharmacy. But the idea of collaboration between these two competing industry stakeholders is, as they say, another topic.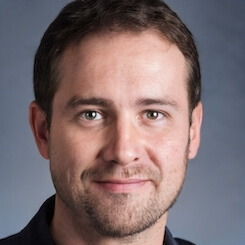 Paul Lendner ist ein praktizierender Experte im Bereich Gesundheit, Medizin und Fitness. Er schreibt bereits seit über 5 Jahren für das Managed Care Mag. Mit seinen Artikeln, die einen einzigartigen Expertenstatus nachweisen, liefert er unseren Lesern nicht nur Mehrwert, sondern auch Hilfestellung bei ihren Problemen.