Some doctors say that far from cutting waste, online visits create it. Others are signing up and giving it a try.
Roy Schoenberg spent a big part of January in Hawaii, but he wasn't working on his tan. Schoenberg, a physician, was on a mission to boot up a health care revolution.
Two years after he launched American Well, Schoenberg was on hand in the Pacific paradise to help open an online "virtual clinic" that he created for the Hawaii Medical Service Association (HMSA), the state's Blue Cross & Blue Shield licensee. American Well — the Well is shorthand for wellness — has licensed the program that more than 140 of HMSA's network-affiliated doctors use to meet patients over the Internet, either through webcams or instantaneous online text chats.
"Two minutes into the go-live, we saw the first encounter," says Schoenberg, whose company is entirely focused on using the Web and phone service to increase access to care. "And since then, it's been used daily."
American Well says the online visits can overcome barriers presented by distance, physical impairment, and hectic schedules. For some patients, the new service is billed as a convenient shortcut to a doctor who could well be an island, and a flight, away. For others, it is a chance to consult a specialist now rather than when his office schedule opens up in two or three months. Others could live within walking distance of a doctor's office but be physically incapable of making the trip.
An added wrinkle?
Analysts say the 2.0 version of managed care can offer an opportunity for a health plan to distinguish itself in any market by expanding a convenience niche that has already witnessed an explosion of retail health clinics to all comers, including members of other health plans and the uninsured. At least one professional society, though, is writing the whole thing off as an added and costly wrinkle in an already badly fragmented health care system.
Where it all goes will have a lot to do with the American Well experience in the Pacific.
Under the American Well design, it is up to the doctor to take the first step. "Physicians can, for the first time, make themselves available to patients at their discretion whenever and from wherever they are," says Schoenberg. "Online Care doesn't require physicians to publish a schedule or manage appointments, though they can do so to follow up with their patient panel. When a physician advises the system that he is available, via the Web or by phone, the system will immediately match him up with patients needing his time and establish the live connection."
Low overhead
For doctors, it is a chance to make an extra $30 to $40 per online consultation. That's less than the $70 or $80 they may make seeing someone in their office, says Schoenberg, but it can be done without all the overhead of staff, facilities, claims management, and so on. American Well collects the money for the visit and deposits funds in the physician's bank account. Health plan members are charged $10 a visit, and nonmembers — including the uninsured — pay $45.
It is early days for the pioneering program, but HMSA sounds happy.
"Considering our geography, we have some major issues," says Mike Stollar, vice president for marketing at HMSA. "Except for Honolulu, we're a rural state, and we have a lot of remote areas that are disconnected because of the water. Online care is a good way to overcome the constraints of geography and the shortage of physicians in certain parts of the state."
An online consultation can be a convenient way to deal with colds, coughs, and flu, while limiting ER visits to emergency care, Stollar adds. The system is also convenient for people with many demands on their time.
To arrange a visit, all a person has to do is go online at HMSA.com and enroll, just as one would do when signing up for an Ebay or an Amazon account, says Stollar.
"You go through the legal checklist, and then you're in. Once in, you have things available to you. You can review your health summary based on claims data. There are certain assessments you can go through. Microsoft HealthVault is a partner. If you want a health record of your own, you can enter information for that and then identify to the system that you have an EMR, and that will be shared in the system."
Patients can seek out a certain type of doctor, says Stollar. Some physicians offer video introductions. "You can look for doctors who speak a common language or share ethnicity. And then, if you wish, right then and there you can choose a provider and have a conversation.
"Doctors let the system know they are available by computer or phone," adds Stollar. "They can be home watching TV. If someone is looking for a specialty, they are summoned or notified that there is someone online. They can review the history of the person and have the discretion to handle it."
Patients have the option of going live on the Web in a video conference, chatting online, or speaking on the telephone.
"We don't define the condition," Stollar says. "The professional judgment of the physician is what should be utilized. If they feel they have enough history, they can diagnose and treat. A physician can extend a visit for an additional five minutes for an additional cost. Most things get wrapped up in under 15 minutes, though, which is more time than most people get at the doctor's office."
Many kinds of specialists are trying it out.
"We have a very interesting selection," says Stollar, rattling off a list that includes psychiatrists, anesthesiologists, surgeons, and ophthalmologists.
"I call it connected convenience," says Carlton Doty, the research director at Forrester Research, a market analysis company. "If you think about MinuteClinic or other retail walk-in clinics, they represent easy access to routine health care services. If you get an ear infection, you can go to a clinic. And they are meeting a market need. I view American Well as an online version of a retail clinic — only it involves a physician rather than a nurse practitioner."
Affordable
American Well is appealing to the same market, offering convenience, speed, and affordability.
"First and foremost," adds Doty, "it opens a new market. It gives the health plan a way to provide easy access to health care services to consumers, regardless of whether they are members or not. This is something they are offering to the uninsured as well as to competitors' members. There is the potential to really distinguish a health plan in a positive way from the competition."
One key to gaining doctors acceptance: "Once enrolled in this," Doty says, "physicians are provided with malpractice insurance, one of the key obstacles in tele-health.
"Six or seven years ago, health plans started to launch e-visits," Doty adds. "RelayHealth, now owned by McKesson, is one. Until now, though, it has really been nothing more than secure e-mail sent through a portal. And you would hear back from the provider in 24 or 48 hours, hopefully."
Confusion
There was no immediacy, no real-time communications, no big convenience factor for the consumer. It was also inconsistent, Doty adds, and it bred confusion over payments.
"The result was low adoption," says the analyst. "American Well says, 'We want to provide a true online visit in real time.'"
"It's a very different model," RelayHealth Vice President and General Manager Ken Tarkoff says of American Well's system. "It has a different expectation trying to solve a different problem."
Over the years, Aetna and Cigna joined 11 other health plans that offered to pay doctors for using the RelayHealth's WebVisit system, getting providers and patients connected online. And over the years 21,000 physicians have agreed to take part. Patients looking for some medical advice are prompted to answer a series of questions in a structured questionnaire that is typically answered in a day.
From RelayHealth's perspective, consumers were looking for a way to exchange information with their regular doctors, and "not just any doctor." And Tarkoff says he doesn't think American Well will find much consumer demand for its services.
Many physicians would like nothing better than to see the market shun American Well entirely.
"We recognize that it is the information age and when we talk about patient-centered care, it's good to have multiple portals of access," says Ted Epperly, MD, president of the American Academy of Family Physicians. And then he laughs.
"There are concerns that being online with someone you don't know, unless it's a simple problem, doesn't relate to good patient care," he says. "It can increase fragmentation and cost of care."
Epperly offers two common scenarios as examples of how online consultations can be wasteful.
Scenario 1: If a patient with a boil on his chest goes online, the doctor can't properly examine him or assess the condition. So, he'd have to tell him to go to a dermatologist or back to his family doctor. All that the American Well System does, Epperly says, is add one unnecessary step in the process and increase the amount of money it takes to get the condition cared for properly .
Scenario 2: "I saw a young man the other day who had twisted his foot," says Epperly. "Because I could examine him, I knew it was just a sprain and he would be OK. Online, I can't do that. I have no clue if it's a sprain or a fracture. Because I don't want to be sued, if I saw him online and couldn't get an X-ray, I'd refer him to a doctor or an orthopedic surgeon.
"It's almost," he adds, "like adding a middleman to the process."
It would be far better to establish an effective personal relationship with a physician you know and trust, he says. "Make that your medical home. Because I have that relationship with my patients, they will e-mail me sometimes and we can handle questions and issues just fine. I don't always have to see them.
"AAFP has been pushing this hard," Epperly adds, "saying, 'Hey, give us a care management fee, a capitation fee, and let us work with our patient to make it more efficient.' I would rather refer to it as a care management fee, which has a less negative connotation. But let me coordinate care in the system. That's where the savings will come. American Well only propagates a more complex, more costly system that potentially fragments instead of integrates care."
National roll-out?
Yes, there are limitations to online doctor calls, Schoenberg agrees, just as there are limits to any other form of interaction that takes place between a provider and patient.
"There are limitations in a practice as well," he says. "You may have to refer someone to a lab or send a patient for advanced diagnostics. Some need to go to an ER at some time. Online care is not different. You cannot do a physical examination online. There are specific limitations about the level of conviction about diagnosing someone you're seeing on a video camera. But imagine a diabetic patient, one who has been your patient for 20 years. The patient may just be following up, asking about insulin concentration or blood sugar monitored with a glucometer. This is the work we are doing with the clinical organizations and physicians and Milliman, which wrote care guidelines, to really look at the applicability of online care in many areas outside of acute care."
Schoenberg says American Well has been able to steer clear of the confused technological landscape that repeatedly trips up health IT vendors.
"Paradoxically, our approach to act as information brokers, rather than an EMR data repository, became a compelling feature of online care," says Schoenberg. "The system uses technologies to fetch information in real time from all the systems connected to it, so the physician treating the patient will have the context needed to make a clinically sound decision. We use data in the health plan to establish a health summary. We use pharmacological and other data from the health plan. Personal health record data, if it is provided by the patient, will also get in front of the provider. We created a brokerage rather than a repository."
Stoller says that "one of the key decisions we're moving on involves the advanced medical home and tying care to a person's life. It should be interesting how this system can fit in. This could offer a good mechanism to promote information-sharing among physicians and allied health care professionals, to help them stay on top of what is going on."
For now, Schoenberg has only Hawaii to point to as a real-world example of what the system can do, but he is adamant that other plans are giving American Well a close inspection.
"The largest national plans are in active discussions about deploying online care," adds Schoenberg. "This is very applicable at the national level." Schoenberg is even more upbeat about the possibilities of a Veterans Administration, Medicare, or Medicaid rollout.
""I expect the bigger health plans to gravitate to this," Doty says. "It would give them a way to go after the smaller guys in their respective markets."
But Doty doubts that American Well will ever be able to back away from relying on statewide networks of physicians. Every state has its own set of regulations and requirements, and a doctor based in New York, for example, isn't going to be accessible to people outside of the state.
"Do health plans shy away or see it as an opportunity to build a new revenue stream?" Doty asks. "Time will tell. HMSA is the innovator here."
---
Our most popular topics on Managedcaremag.com
---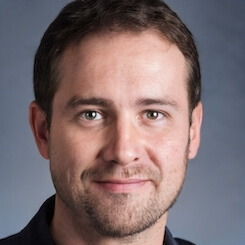 Paul Lendner ist ein praktizierender Experte im Bereich Gesundheit, Medizin und Fitness. Er schreibt bereits seit über 5 Jahren für das Managed Care Mag. Mit seinen Artikeln, die einen einzigartigen Expertenstatus nachweisen, liefert er unseren Lesern nicht nur Mehrwert, sondern auch Hilfestellung bei ihren Problemen.