When 32 million or more new members, courtesy of the Accountable Care Act, are just not enough
China's 1.4 billion people have state coverage for their health care, a legacy of the communist regime that took power 64 years ago. But it's far from comprehensive these days. Outpatient costs are typically borne by individuals. About 40 percent of inpatient expenses are also their responsibility. Costs are rising, and just getting in to see the right doctor or line up a procedure at one of the country's hospitals can require time and considerable effort.
At the same time, China's move to a free market economy has triggered the phenomenal growth of the middle and upper classes, the new "mass affluents" who are more likely to prefer — and be able to pay for — ready access to the best hospitals and doctors the country has to offer. That's one reason why Big Pharma companies like Pfizer, Merck, Sanofi, and GlaxoSmithKline have been committing billions of dollars to building a sales and R&D infrastructure in the country.
Combine those tidal economic trends and you can gain a better understanding why big U.S. health insurance companies such as Aetna, Cigna, UnitedHealth Group, and WellPoint have been following up on their traditional offerings for Americans working abroad by blazing trails directly into new overseas markets. And faced with some motivating economic trends in the United States insurance market, some of the best financed health plans are pursuing a checkerboard strategy in building up networks and membership in key regions around the globe. UnitedHealth, for example, now boasts of operations in 17 countries beyond U.S. borders.
"Early on, health plans focused their international expansion primarily around the expatriots," says David Knott, who heads McKinsey's Center for U.S. Health System Reform and has been studying the globalization trend.
"They followed customers around the world and then set up arrangements in various countries to provide an integrated health offering for their employees. From there it was a logical extension to start marketing their technology — primarily their informatics assets on claims — to payers around the world, and some found a move into the private health insurance market in Europe and Asia a natural next step."
Richer benefit for China
"It's a bit of a hedge strategy," says Knott. Health reform efforts are expected to swell the size of the United States market by 32 million new members over the next few years, but half of those new arrivals are expected to enroll in an expanded Medicaid program. The other half are expected to arrive through the health exchanges that are being established in states, a thorny market of individuals and small companies. So faced with continuing premium and margin pressure from Wall Street analysts and investors, expanding into new overseas markets after building networks for expats offers an attractive new market for these companies.
In recent years, China's come into vogue as the pre-eminent emerging market, grabbing the attention of every health plan in the United States with international aspirations.
Cigna entered the China market about three years ago after getting an education in the local health system by providing benefits to 40,000 expat members, part of a network of 900,000 overseas members it serves around the globe.
"We're now offering employer-sponsored coverage to foreigners, key local nationals, and the mass affluent," says Sheldon Kenton, who heads up Cigna's international expansion efforts.
"In markets like China, there are a considerable number of people with top incomes. China has a very big market for higher-end, high-quality, richer benefit offerings. It remains to be seen how far down in the core offerings we will go. At the mass market level competition increases considerably."
By 2025, says John Domeika, the head of international business for WellPoint, China's population past age 65 will exceed the population of the entire United States. Fundamental attitudes about health are changing as the Chinese grow more aware of health and wellness concerns. People typically no longer wait until the last minute to get care, and with 300 million people in the country suffering from chronic conditions, there's a demand for the kind of health management services that a company like WellPoint can offer.
"The biggest challenge is whether they have been properly diagnosed and treated and whether the individual is adhering to the plan to address the condition," says Domeika. "With disease rates rising, there is a tremendous opportunity to provide programs that address those conditions and help individuals lead healthier lives."
It also requires some careful education of consumers.
"In China, health insurance is defined quite broadly," says Domeika. "It can be everything from a comprehensive medical plan for inpatient and outpatient care to a single, critical illness product with a one-time payment for cancer, which is more like a life policy." Add it all up, and less than 5 percent of the population have these types of additional coverages, but the numbers are changing fast.
"The growth rate suggests that figure will increase dramatically," says Domeika. "We're seeing 20 percent to 25 percent growth rates."
"China is a long-term commitment for us," adds Domeika. "It's an evolving market, very dynamic, with many hurdles but great opportunities." One of the big advantages now, he adds, is that the Chinese government has been actively encouraging the growth of private insurance to supplement the state program. And WellPoint has attracted a six-figure group of members who see some big advantages as well.
"Access is a very important issue within China," says Domeika. "Our approach is to develop a network to provide access to hospitals around China that will allow our members to see the doctors they want to see." And a new generation of providers is stepping in to offer premium services that health plans can organize efficiently.
"Hospitals are perfectly willing to engage and offer discounts in China," Kenton notes. "With burgeoning demand and economic growth, private providers are moving in, building hospitals. You must have a willing range of institutions prepared to work with you."
Anybody can sell a policy to protect a person's assets, and many do, notes Domeika. WellPoint's objective is to work with provincial governments to "demonstrate that we're in the market, not just selling a product for asset protection but to provide a more holistic approach to health outcomes and lifestyle."
Spanning the globe
For Aetna, the growing population of high-net-worth individuals in China spurred the insurance giant to start marketing an individual health insurance plan, in addition to its global group plans, about a year ago. It is also offering health coaching and prevention programs in China for employees of large multinational companies.
That's still a fledgling effort, but it's also part of a broad focus on expanding throughout Asia.
"In the past few years, we have been working on building an international footprint," says Sandip Patel, who was tapped to helm Aetna International two years ago. "We launched operations in Shanghai, Beijing, Hong Kong, and Jakarta. We entered Singapore last year. We also have a large presence in the Middle East and Europe."
And the international side of the business has been growing at a steady clip, swelling to over 430,000 members worldwide, deploying networks involving over 70,000 providers outside the United States, paying claims in over 180 currencies and delivering service through professionals in over 30 languages.
"Part of this is about the nationalized health systems creaking and groaning under their own pressure," says Knott. With government agencies under heavy pressure to lower costs, insurers have a chance to offer premium products where they can use their informatics technology to promote best practices, getting value by helping to improve the way care is delivered.
But India's a bit different, says Patel. There, the strategy has been to appeal to a segment of society that can afford a better care network, giving insurers a chance to learn the market and then start penetrating it with new products that can appeal to lower-income groups.
"We've been looking at India carefully," says Patel, noting the company's recent purchase of an Indian health organization.
"Health insurance is available for hospital care, but the primary care sector is disorganized," Patel adds. Now Aetna has a network of almost 10,000 primary care physicians, specialists, dentists, pharmacies, and diagnostic providers offering a wellness and prevention benefit with discounted access to this network.
But while the lure of overseas markets is clear, they are not for the weak of heart — nor for any company without the cash flow to sustain a long-term growth plan.
"It takes significant investments to make the push into global markets," says Knott.
"There are a number of obstacles to an insured product," he adds. Health plans have to establish a complex web of contracts with top-quality providers, work on discounts, and build their databases around health economics that are significantly different from what they work with in the United States.
And that's not cheap or easy, which is why the vault overseas has been limited to the big players.
"One of the things we learned is that benefit provision is a local phenomenon," says Kenton. "Some services have a global feel," he adds, citing expat benefits.
But the individual benefit program is a conundrum wrapped in unique cultural issues, legal restrictions, tax provisions, and labor market concerns.
"It's very much a country-by-country consideration, even in Europe, with the EU," says Kenton. "We've been in the domestic market in Spain and the UK; they are somewhat different." But they are also somewhat similar. Each country has been hit with a wrenching recession, and state health systems have come under particular stress at a time each has to face aging populations and rising costs.
"Both have a strong foundation of employer-sponsored programs, particularly in the UK, where these programs are integrated with the state benefit. All are entitled to the state provision," Kenton adds. "Companies would trade up to a private offering, which kicks in at the point you need something more than a visit with the family doctor."
Provider networks
The best strategy for breaking into new markets starts with building the provider network, says Kenton. Then you can design the product and sell it to the country.
"The network is key," says Kenton. "We need to be able to ensure that the quality of care is the right standard, and without networks and well-managed contracting, the possibility of overcharging and fraud is dramatic."
"It takes significant investments to make the push into global markets," says David Knott, head of McKinsey's Center for U.S. Health System Reform. "There are a number of obstacles…."
"You must have a willing range of institutions prepared to work with you," says Sheldon Kenton, global head of sales and client management at Cigna.
"We've been looking at India carefully," says Sandip Patel, of Aetna International. "Health insurance is available for hospital care, but the primary care sector is disorganized."
"China is a long-term commitment for us," says John Domeika, the head of international business for WellPoint. "It's an evolving market" with many hurdles and opportunities.
---
Our most popular topics on Managedcaremag.com
---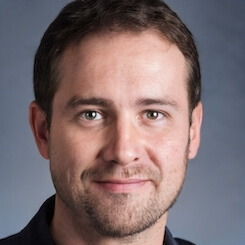 Paul Lendner ist ein praktizierender Experte im Bereich Gesundheit, Medizin und Fitness. Er schreibt bereits seit über 5 Jahren für das Managed Care Mag. Mit seinen Artikeln, die einen einzigartigen Expertenstatus nachweisen, liefert er unseren Lesern nicht nur Mehrwert, sondern auch Hilfestellung bei ihren Problemen.