While the United States has been in turmoil over how to tame its excessive health care bill, the Brits have their own problems — different, but in some ways the same
Back in 2000 I wrote an article for Managed Care ("Health Care Reform in the U.K.: Managed Care by Another Name") charting the health reforms then taking place in the United Kingdom. That article (Royce 2001) considered whether there were going to be any opportunities for cross-Atlantic learning and whether those reforms might generate commercial opportunities for U.S. companies. Some 12 years have passed, and during that time both countries have undergone more than their fair share of attempted health reform, but perhaps unsurprisingly the problems that were uppermost on people's minds 12 years ago remain largely unresolved.
In the U.K. this is despite a reform process that might be neatly summarized as "rolling restructuring" (some might consider such upheaval forms part of the problem rather than helping to bring about a solution). This article does not attempt to capture the U.S. health reform process; I leave that to braver correspondents.
Asking the question
Instead I have taken the opportunity to revisit some of the issues from the 2000 review, consider the latest U.K. health reforms, and once again ask, "Is this managed care by another name and will these reforms generate commercial opportunities for U.S. companies?"
The opportunities for cross-Atlantic learning are considerable, though underutilized.
A perennial feature of health reform in the U.K. is that any change of substance is necessarily politically driven. The National Health Service (NHS) remains inextricably bound up with national and local politics, and market signals are largely mediated through a political lens. In 12 years the percentage of NHS services provided by the private sector has increased; for example, NHS patients using private facilities now account for a quarter of private hospital income compared to 14 percent in 2005, and the independent acute sector is estimated to have treated around 425,000 NHS patients in 2010 (Hospital Episode Statistics 2010–2011).
However this must be set in the context of NHS activity in the same year, which exceeded 17.2 million services. The private insurance sector in the U.K. is at best static and probably retracting, reflecting the general economic downturn (Laing 2011–2013). However this relatively steady state of affairs is most definitely not reflected in the public debates as to the future of the NHS, where the persistent claim is that the current government's latest health reforms are designed to bring about a gradual privatization of U.K. health system … and the eventual demise of the NHS.
Devolved system
Students of U.K. politics will be aware that this is an oft-voiced fear, especially pertaining (but not confined to) the Conservative party's supposed intentions for how health care should be funded and delivered in England. The U.K. now has a devolved system of government with Scotland and Wales running their own health systems, with both countries very much wedded to state-funded and -operated health care, so this discussion applies only to England.
The Health and Social Care Act that has just passed through Parliament produced acres of newsprint, with most commentators divided between those who saw it as essentially an evolution of the previous (Labour) government health reforms (and as such often criticized as an unnecessarily distractive and divisive piece of legislation) and those who characterized it as revolutionary in intent, if not necessarily in actuality, with a mandate to increase the privatization of services that have traditionally been provided by public bodies and putting general practitioners (primary care physicians in U.S. parlance) in charge of commissioning health care and responsible for these budgets.
Both the health care unions and professional bodies were, and remain, of the view that the government's agenda is to move health care increasingly to a private sector delivered (and some think even insurance funded) model.
Confusing picture
This creates a potentially confusing picture for companies trying to assess whether the U.K. health market is going to generate any real commercial opportunities. Several U.S. health care companies are already operating in the U.K., and consulting companies such as McKinsey have been heavily engaged by the Department of Health (DoH) and various NHS bodies for some time, but overall the U.K. has a deserved reputation for being a difficult place to build a profitable business by providing services to the NHS — or in competition with it. Humana and UnitedHealthcare tried and then pulled out (Dowler 2011a; Dowler 2011b).
What are the chances that anything will be different this time?
Making an accurate assessment is difficult because there are a lot of mixed messages "in the marketplace." On the one hand, the government seems keen to promote competition and empower patients. Alongside this are large-scale changes to the way the NHS is structured, which include the creation of commissioning support services to provide a wide range of "back office" technical, business intelligence, and contracting support to clinical commissioning groups (CCGs).
These CCGs are meant to be more clinically focused and to engage GPs in the management of the NHS. They will replace the current organizations doing the commissioning which are called Primary Care Trusts (PCTs). There are currently 152 PCTs, and in the NHS a trust is simply the name given to both hospital and primary care organizations that have a board of directors and provide NHS services. PCTs provide primary care services and commission services, including hospital care, for a defined geographic population typically of about 330,000 people.
Some private sector involvement
The new CCGs that will replace them will have responsibility for about £60 billion ($94 billion) of taxpayers' money.
Commissioning support (contracts management, human resources, payroll, business intelligence and information analysis, information technology support, etc.) is an area that the private sector is already providing some services to and is expected to grow, allowing companies to leverage advantages of scale and expertise.
The DoH has also made it clear that it wishes these bodies to be free-stranding enterprises by 2016, which would seem to indicate a strategic intent to move these functions to an open market.
This creates commercial opportunities, but a word of caution at this point is advised: The private sector has been competing for such work since at least 2007, when 14 companies won the right to appear on a government short list called a National Framework Agreement to provide commissioning support. To what degree the resulting business was worth the effort of participating in such a "beauty parade" is debatable, but that may be about to change.
Creating a regulated market
One can interpret the government reform program as an attempt to create a regulatory environment for England's health care that allows government itself to move away from direct responsibility for both the purchasing of care and its provision, handing the former to arms-length regulatory bodies and the latter to a mix of self-governing social enterprises and the private sector.
A central plank of this is to get all of England's NHS hospitals to a point where they are financially and operationally stable enough that they can be Foundation Trusts.
The term "Foundation Trust" means that the organization has achieved a degree of independence from the Department of Health and hence has greater managerial and financial freedom. These trusts are regulated by an external body known as "Monitor" but remain public bodies. There are 138 Foundation Trusts (FTs) in England, representing 57 percent of all acute providers and 73 percent of mental health providers (Hay 2012).
The difficult part will be getting the outstanding trusts to FT status as many have significant financial, configuration, or performance problems. Some have all three.
Certain parts of England have many more trusts as FTs than others. For example, London still has 18 acute hospital trusts that have not yet achieved FT status, and the capital is considered to contain some of the most challenged hospitals in the U.K.
An application
Of the 104 NHS trusts that are not yet FTs, some 51 have yet to submit an application to the DoH to go through the challenging assessment process that has to be undertaken before an organization can be granted FT status. In other words many organizations are a considerable way off from getting to this point, and some are in such difficulties that it is hard to conceive that they will be able to attain FT status. Some commentators believe radical solutions to these organizations' ills are required, with private-sector management being such a solution.
Commercial opportunities may result, although no one should underestimate the size and difficulty of that managerial challenge — still less turning a profit from the exercise.
Another encouraging sign for those who wish to see more private sector involvement in U.K. health care is the historic agreement for an NHS hospital to be taken over by a private company.
On February 1, Circle, a U.K. company that is 49.9 percent employee owned, was awarded a 10-year franchise to run Hitchingbrooke Hospital.
The hospital, built in 1983, is small by NHS standards, with just 254 beds. It has severe financial problems, having an accumulated deficit of £39 million against an annual income of just £102 million, (Moore 2012) which is set to fall, as it is for many NHS providers. Unsurprisingly, eliminating the deficit is one of the key performance targets of the contract.
Protracted
This particular type of contract might not be replicated — the contract process was protracted, which seems at odds with the notion that if you need to bring in external expertise to take over an ailing hospital, you need to do it quickly — but it does give a strong indication of the government's desire to look outside of traditional NHS management to tackle performance problems. It also indicates where the commercial opportunities will probably lie: in hospitals with significant problems.
The NHS has a sizeable cohort of organizations with large, seemingly intractable financial, clinical quality, and general performance problems. Hitchingbrooke is unusual, in part because it is so small and serves a rural population. Many of the hospitals in NHS Trusts (an NHS Trust often comprises more than one hospital) in trouble are large and serve densely populated areas.
The British government expects these trusts to sort out their problems in the next two years and get themselves into a position where they can successfully apply to become a Foundation Trust … or face the consequences. One of those consequences seems to boil down to being taken over by another organization. But such a policy hides a multitude of practical difficulties that together generate a toxic political and financial environment.
Who will get the blame?
If such hospitals are deemed to be failing, what form does the failure regime take and what incentives do you need to offer either another NHS organization or a private company to take it over? What services must be protected and what could be closed down? Who will get the blame when the takeover occurs?
Any companies considering the commercial opportunities afforded by taking on such providers — and some may consider that the root problem of such institutions is poor management, and hence inherently solvable — will have to weigh the environment NHS providers are now being asked to operate in.
The NHS, having enjoyed average growth of nearly 7 percent a year in real spending since the beginning of this century, now essentially faces a real-terms freeze in funding until 2014–2015. If the economy doesn't pick up, this could go on beyond that time.
What is known is that the NHS is required to deliver £20 billion savings by 2014 with the plan being that this money be released back into funding services (Department of Health, England, 2010). This sum is so large that to have any chance of achieving it, savings will have to be found in clinical services and salaries rather than a reliance on reductions in administration and other nonclinical costs.
Monitor, the organization that regulates Foundation Trusts, has recently advised acute care hospitals that they need to find at least 6.5 percent annual efficiency savings (Bennet 2012).
Double whammy
Hospitals in the U.K. face a double whammy: The prices they receive for the services they provide are generally dropping, and the PCTs that currently purchase care on behalf of their populations are looking to move activity out of hospitals and into the community (Smith 2012).
Unlike in the United States, (Reinhardt 2006) opportunities to cross-subsidize hospital activities between purchasers are almost nonexistent as effectively all care is purchased by government bodies and largely to a standard set of tariffs. NHS hospitals now have to face up to the unwelcome realization that their traditional means of delivering financial balance and a required efficiency gain — through increasing activity rather than reducing costs — will no longer be viable in many cases.
The problems acute hospitals have in balancing their books reflect a wider weakness in many cases — the weakness of the local health economy as a whole. Many places have a problem with inappropriate outpatient referrals, rising emergency room attendances/admissions and excessive length of stay. Can the recent experience in the United States with accountable care organizations be added to the likes of Kaiser Permanente's record to help the NHS tackle problems that have a cross-Atlantic resonance?
The promotion of "integrated care" is very much in vogue, although in the U.K. firm evidence that it delivers what enthusiasts expect of it is disappointedly mixed.
Indeed, this may be too generous an interpretation. Some would say that the latest U.K. research (Rand Europe 2012) shows that it doesn't reduce costs. Cost reductions are not everything, but their importance can hardly be overstated in a health system that is under growing financial pressure.
New challenge
Nevertheless the challenge appears to increasingly be to provide economy-wide solutions rather than to merely shift costs between organizations — from those funding care to providers (and visa versa), provider to provider, primary care to and from acute care, and so on — and anyone with experience in, and tools to deliver, such solutions will probably find a receptive audience in the U.K.
It is possible to view the NHS as a series of managed care entities, as the emphasis is on delivering defined targets (waiting times for example) and health outcomes to a defined population for a fixed budget. The opportunities for cross-Atlantic learning are considerable, though underutilized to date.
U.S. companies looking to make inroads into the U.K. health market might be advised to seek commercial alliances with well established NHS Foundation Trusts.
In this regard, one of the more interesting components of health reform in the U.K. in the last decade has been the increasing use of commercial companies to deliver primary care services in England. It is not too far-fetched to imagine that within a couple of years, a private company could be granted a "franchise" to establish a managed care organization encompassing primary care and the commissioning of acute services for a defined population in England. That pathfinder could be the harbinger of a general trend to franchising a significant part of NHS management and delivery to any organization, public or private, that can meet the criteria.
Such an initiative would generate an enormous amount of political heat and media scrutiny and might well prove too controversial, especially for a government that currently operates as a Conservative/Liberal Democratic coalition.
Political acceptability
In the short to medium term, U.S. companies looking to make inroads into the U.K. health market might be advised to seek commercial alliances with well established NHS Foundation Trusts. Such organizations have political acceptability and their managers have a deep understanding of the NHS — both extremely important — and interestingly, many FTs have ambitions to expand beyond their historical geographical boundaries. Most — perhaps all — lack the managerial and clinical bandwidth and the depth of finances needed to successfully do so.
The advantages of a partnership should be apparent: reducing risk and increasing the chances of success for both parties. The historical development of the U.K. health system has led to the incumbent private sector being a relatively small niche provider, concentrating on elective services. From the research I undertook for my PhD (Royce 2012) on the dynamics of the U.K. private market, a strong argument can be made that this has made it poorly prepared to take on the challenges that large acute trusts present, thus leaving a space that U.S. organizations may feel they can successfully occupy.
Where will we be in 2024?
It now seems more a case of when these things are going to happen in England, not if they will. However any company considering such a course of action will require a strong nerve, deep pockets, and a business vision that extends well beyond one or two financial years. I suspect I will not have to wait till a further article in 2024 appears to know if anyone has such ambition.
References
Royce, R. (2000) Health Care Reform in the UK: Managed Care by another name. Managed Care Vol. 9 No. 2 p.16A-16F
Hospital Episode Statistics (2010/11) Hospital Episode Statistics London Available at: http://www.hesonline.nhs.uk/Ease/servlet/ContentServer?siteID=1937&categoryID=193. Accessed 30.4.2012.
Laing's Healthcare Market Review, Laing and Buisson 2011/12 Edition. London).
Health and Social Care Act (2012) 2012 c.7. London: HMSO
Dowler, C. (2011a) US health giant Humana to pull out of UK Health Service Journal 18.1.2011. Available at: http://www.hsj.co.uk/5024140.article. Accessed 30.4.2012
Dowler, C. (2011b) United Health pulls out of UK primary care provision Health Service Journal, 20.4.,2011. Available at: http://www.hsj.co.uk/news/finance/unitedhealth-pulls-out-of-uk-primary-care-provision/5028885.article. Accessed 30.4.2012
Hay, S. (2012) Monitor: An Update Monitor, 1.12. 2012.
Moore, A. (2012) Circle faces £10m hole in Hitchingbrooke budget Health Service Journal 8.2.2012 Available at: http://www.hsj.co.uk/circle-faces-10m-hole-in-hinchingbrooke-budget/5041072.article?blocktitle=Hinchingbrooke-Healthcare-NHS-Trust&contentID=4842. Accessed 30.4.2012
Department of Health (2010) The Operating Framework for the NHS in England 2011/12 London: Department of Health
Bennet, D. (2012) Update to Monitor's financial assumptions. Letter to FT's and FT applicants. 17.4.2012 Monitor
Smith, J. and Dixon, J, Hurst and Williams, S. Can NHS hospitals do more with less? Nuffield Trust. 12.1. 2012 London: Nuffield Trust
Reinhardt, U.W. (2006) The Pricing of U.S. Hospital services: Chaos Behind a Veil of Secrecy. Health Affairs (25)1:pp.57–69
Rand Europe and Ernst & Young LLP (2012) National Evaluation of Department of Health's Integrated Care Pilots: Final report. March 2012. London: Department of Health
Royce, R. (2012) A study of the dynamics of the private healthcare market in the United Kingdom with particular reference to the impact of British United Provident Association (Bupa) provider and benefit initiatives. Doctoral thesis. University of Swansea.
The author has worked extensively in both the National Health Service and the U.K. private health care sectors. Currently he is director of strategy at Barking Havering and Redbridge University NHS Trust. He has a research PhD on the dynamics of the U.K. private health care industry.
The author declares that he has no commercial conflicts of interest in relation to this article.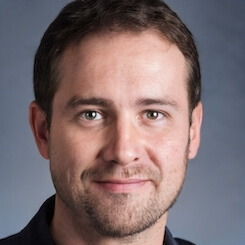 Paul Lendner ist ein praktizierender Experte im Bereich Gesundheit, Medizin und Fitness. Er schreibt bereits seit über 5 Jahren für das Managed Care Mag. Mit seinen Artikeln, die einen einzigartigen Expertenstatus nachweisen, liefert er unseren Lesern nicht nur Mehrwert, sondern auch Hilfestellung bei ihren Problemen.