Pharmacists have long wanted more opportunities to contribute and to be respected for their abilities. Behold the patient-centered medical home.
PharmDs want to move beyond counting pills to medication therapy management, immunizations, lab tests, and medication visits. The American Pharmacists Association (APhA) sees an opportunity to achieve this goal by latching onto a popular health care reform model: the patient-centered medical home (PCMH).
Pragmatic approach
An APhA report provides a road map for carving out a niche for pharmacists in the medical home team-based, coordinated care model. In the past, pharmacists have doggedly pushed to add specific services, such as medication therapy management, and this focus on a dictated service may be one reason that success has been limited in expanding community pharmacy. The report, though, takes a more pragmatic approach to defining the role of pharmacists in a new setting.
The report recommends that pharmacists shape their role in medical homes to the needs of the practice. Role flexibility is essential, because medical homes are diverse, ranging from academic medical center practices and federally qualified health centers to small group practices.
Health plans generally do not recognize pharmacists as credentialed providers; nurse practitioners are ahead in this regard. Employers, however, are starting to recognize the PharmD's value. "Some large employers have pharmacists in their on-site clinics," says Helen Darling, CEO of the National Business Group on Health. "Pharmacists in medical homes may make sense because it is widely recognized that physicians do not spend enough time with patients explaining medicines and the value of taking them.
"Employers believe that taking the right medicine for the right diagnosis will improve outcomes and generate savings, and they understand that pharmacists can play a role in promoting adherence, which is necessary to achieve these things," Darling says.
Many health plans see value in medical homes, and that may mean that they should consider having pharmacists in that setting. "Medical homes are essential components of ACOs, and health plans have incentive programs that reward them for controlling costs," says Patricia Barrett, vice president for product development at the National Committee for Quality Assurance (NCQA).
"As of July, we have certified 5,875 medical home sites with 28,774 clinicians in 48 states," says Mina Harkins, the NCQA's assistant vice president for recognition programs.
"There is a recognized shortage of primary care physicians, and the challenge in expanding medical homes is figuring out how we can leverage team-based care so that we have a primary care model that works," says Michael Hogue, PharmD, interim dean of the pharmacy school at Samford University.
Blurred lines
As health care shifts to medical home models, the traditional lines of demarcation between different providers can blur, says Hogue. "It is often difficult for physicians, nurse practitioners, and other members of the health care team to know where to spend their time," says Hogue. "There needs to be a thorough upfront and continuing dialogue about who will be responsible for which activities in the patient care process."
"There needs to be a thorough upfront and continuing dialogue about who will be responsible for which activities in the patient care process," says Michael Hogue, PharmD, of Samford University.
For example, in one medical home the pharmacist was not only involved in drug therapy management but also in disease management that included fairly comprehensive diabetes education, says Hogue. "Another example is that CMS now pays for transitions in care. Care transitions in some medical homes are the responsibility of a nurse, but we found that in other practices, pharmacists were responsible because of the importance of transitions from the inpatient medications to the outpatient medications. So the pharmacist was responsible for initial telephonic follow-up with discharged patients. In other practices, nurses followed up on home care services and pharmacists on the medications."
Obstacles
Pharmacists face challenges in carving out their role. "There can be a lot of anxiety or even friction among members of the care team if the role of each member, including a pharmacist, is not clearly defined," says Hogue. The report cites other obstacles in defining pharmacy practice, such as the lack of systems for payment for pharmacist services and access to health information technology.
Coastal Medical, a large medical specialty practice in Rhode Island, is a medical home that has used pharmacists for several years. The practice has 20 sites with over 90 practitioners and the pharmacists are spread across all of the sites — being assigned to specific offices and specific days but available by phone to the other sites.
Being spread out limits the role of the pharmacists in direct patient services. Nevertheless, "we have found that there are numerous opportunities for them in population health activities, administrative activities, and also direct clinical roles," says Yul Ejnes, MD, a founding partner of the group and immediate past chairman of the board of regents of the American College of Physicians.
Coastal Medical has found that using the pharmacists in practicewide activities creates a broad impact. "We established a P&T committee that has been very much involved in reviewing various classes of medicines. The committee looks at safety, efficacy, and costs. Those reviews take the form of one-page references that are very useful," says Ejnes. "More directly, the pharmacists provide clinical support to the doctors for patients on multiple medications."
"[P]harmacists provide clinical support to the doctors for patients on multiple medications," says Yul Ejnes, MD, a founding partner of Coastal Medical, a large medical specialty group.
In addition to supporting physicians, Coastal pharmacists are involved at the practice level, where they look at overall trends and quality measures. Executives in the practice get internal and payer reports on pharmacy costs, and that analysis triggers other practicewide activities such as controlling the cost of brand medications, says Ejnes.
"One thing that drives docs up the wall is switching when a medicine goes generic. It makes perfect sense to switch the patients to lower-cost generics, but switching is a logistic nightmare. Under our direction, pharmacists handle this, including bringing the patient in for counseling, if that is necessary," says Ejnes.
"A new area that we are paying attention to is the need to continue medications. Patients may be started on the medicines for a very good reason, but it's easy to overlook the question of whether they need to continue on those medicines. Is every medicine necessary and relevant?"
Pharmacists also interact with the entire health care team. They participate in the care management conferences and discus medication reconciliation. "A lot of times when patients return home from the hospital we find that they did not receive prescriptions for new medications started in the hospital," says Ejnes. "In other situations, patients will end up taking two very similar medicines because the hospital formulary differs from the patient's original list of medicines, and the patient was not switched back to the original medication at discharge.
"The pharmacist's role here has been to develop a training program for the medical assistants — how to identify the situations that the doctor needs to review," says Ejnes. One medicine where this is important is proton pump inhibitors, where the patient may be on duplicate therapy with Protonix and Prilosec because the hospital formulary differs from the original medication. A variation is when patients are not on a PPI at the time of admission. They are put on it because of perceived bleeding risk, but when they are discharged, they are not taken off the medication.
"The pharmacists have also been involved in counseling for chronic conditions for patients that have been difficult to get to a target level. They will bring those patients in for counseling and improving adherence."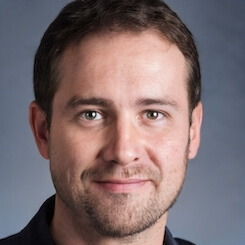 Paul Lendner ist ein praktizierender Experte im Bereich Gesundheit, Medizin und Fitness. Er schreibt bereits seit über 5 Jahren für das Managed Care Mag. Mit seinen Artikeln, die einen einzigartigen Expertenstatus nachweisen, liefert er unseren Lesern nicht nur Mehrwert, sondern auch Hilfestellung bei ihren Problemen.