The Catalyst for Payment Reform finds that only 10 percent of care is paid through new methods, but its executive director says shared goals and incremental change will make a difference
With UnitedHealth Group's recent study finding that the United States could save between $200 and $600 billion in the next 10 years by reforming provider payment incentives, the Affordable Care Act's emphasis on payment methods, and the number of private and public pilot projects taking place around the country, it would be hard to argue against what a UnitedHealth executive referred to in December as a broad national consensus on the need for payment reform. But a scorecard from the employer-led Catalyst for Payment Reform last month found that 9 of every 10 dollars that providers receive today go through fee-for-service programs or bundled or capitated payments without a quality component. "That means we are paying with methods that we know create incentives for more care and more expensive care," says Suzanne F. Delbanco, PhD, the group's executive director.
She acknowledges the challenges that health plans face in keeping their provider networks happy and the infrastructure investments they've made for fee-for-service payments, but she says change has to happen.
Catalyst for Payment Reform is working with employers to offer health plans a practical, incremental path to results, she says. "We are seeing more efforts to tie payments to performance, and while we are pleased with that progress, we have to double-down in our efforts to make far more."
Consolidation: We may get to a point where providers do not need to accept new forms of payment or to work harder to improve quality because they are the only game in town.
Delbanco, who was the founding CEO of the Leapfrog Group and president of the health care division at Arrowsight, a Web-based application services provider, also serves on a number of payment-related national committees and boards, including HHS's Coordinating Committee for the Measures Application Partnership, the Healthcare Financial Manage­ment Association's Healthcare Leadership Council, the National Commission on Physician Payment Reform, and the Board of the Health Care Incentives Improvement Institute. Delbanco earned a PhD in public policy and a master's degree in public health from the University of California, Berkeley, and a bachelor's de­gree in social studies from Wesleyan University. She spoke recently with Managed Care Editor John Marcille. The interview was edited for clarity and length.
MC: What is the goal of the new National Scorecard on Payment Reform?
Delbanco: The goal is to understand how we are paying doctors and hospitals today and, over time, to track our migration from our current payment system, in which very little payment reflects or supports quality, to one that is much more value-oriented. This first scorecard will provide the baseline about what proportion of payment today is still in traditional fee for service versus other methods like bundled payments or shared-risk arrangements. It's hard to manage what you don't measure and there's nothing like a scorecard for holding the industry accountable for making progress.
MC: Health plans cooperated?
Delbanco: All of the data for the scorecard came from health plans. We gathered data in partnership with the National Business Coalition on Health through its eValue8 project, an annual health plan survey that provides data for employers to use in comparing potential health plan partners. A total of 57 plans voluntarily participated in eValue8 this year and provided self-reported responses to a wide range of questions. Fewer participated in our payment reform questions — about 21 plans representing about 45 percent of the commercial market answered all of them.
MC: What interested you most about the findings?
Delbanco: One interesting finding is that most contracts put health care providers at financial risk for their performance. This typically means that the payment approach offers them both a potential financial upside — positive incentive for them to do the right thing in terms of quality — but also a potential downside. They have some skin in the game by sharing the financial risk. Our suspicion is that we are going to have to adopt more methods of payment where the provider is sharing in some of the risk.
MC: Are accountable care organizations an example of that?
Delbanco: The Medicare Shared Savings Program, as its name suggests, largely offers providers an upside through sharing savings. While there is a path that Medicare ACOs can take to move toward shared risk, it is not very aggressive or accelerated. On the private side, since employers are taking on risk themselves, they would like the risk shared across the continuum. They are already looking to their employee population to take on more ownership over their health care choices and their use of resources, so it is a natural part of the evolution for them to look to providers to take on financial risk.
MC: Is the ultimate goal of payment reform to create a national system based on outcomes and quality to replace fee-for-service payment?
Delbanco: I don't think there is going to be one national model for payment reform. Every marketplace is so different, and it's important to take those differences into consideration when thinking through a payment reform. I do think, though, that there will be certain characteristics that new payment methods will — and should — have in common.
MC: What are the most significant?
Delbanco: All new payment methods should take quality into consideration and create an incentive for providers to be careful stewards of our limited health care dollars. It is also important that we measure the right aspects of quality so that there isn't any withholding of care that would be harmful to patients. At the end of the day, we want to make sure that we address all of the positive and negative incentives that any payment method creates.
MC: Will there be a place for fee for service?
Delbanco: Fee for service is so widespread that we are going to be living with it for a while, so incremental reforms to fee for service are important. We can extract more value from fee-for-service payment at the same time we experiment with new methods.
MC: Give us an example of desirable incremental change.
Delbanco: We can make a big difference in maternity care by just shifting the relative amounts we pay for different modes of birth, whether it's through fee for service or other methods. [Editor's note: See our article on this topic on page 32].We are facing an unprecedented high rate of cesarean delivery in this country. Right now, we are signaling through how we pay for labor and delivery services that we value intervention in the labor and delivery process more than we value nonintervention. If we think about the difference between what we pay for a regular vaginal birth and a birth where there is elective medical intervention, there is a huge opportunity to level the differences between the two or even pay more for the care involved in supporting spontaneous vaginal birth. Then, hospitals and doctors would stand to make more money when they follow the guidelines and less money when they don't. There is also clearly an opportunity to introduce bundled payments, which would create an incentive not to intervene unless it was medically necessary.
MC: So tweaking fee for service can set the stage for further reform?
Delbanco: That's right. If we migrate to bundled or global payments, at some point there is going to have to be a discussion about the budget for an episode or for taking care of a patient for a year. Those budgets are going to be determined by what we've paid through fee for service for that same type of care. So if we can improve fee for service to the point where we are extracting as much value as we can — if we incorporate quality-of-care metrics, measures of resource use, and incentives — then when we set the budget for an episode of care, we will be basing it on a more reasonable amount.
MC: The Affordable Care Act addresses payment reform, and pilot programs are happening across the country. Are we in a good place?
Delbanco: The Affordable Care Act and some other laws regarding the Medicare program that were passed before the ACA have created incredible momentum for payment reform. Part of why Catalyst for Payment Reform stepped in is that we were lacking a coordinated, shared agenda for reform on the private side. To take full advantage of the momentum that the Affordable Care Act has created, it's important to have a shared agenda and to make it as easy as possible for private purchasers to implement that agenda.
MC: Will health care exchanges lessen employers' interest in payment reform?
Delbanco: Exchanges, both private and public, are going to have a significant impact on the marketplace, but they are not going to remove the potential impact that employers have in the future. Most large employers are committed to providing health care benefits and to assuring that their employee population is healthy and productive and present.
MC: Do you have any concerns about where health reform is heading?
Delbanco: One concern we have — really an unintended negative consequence — is that the move toward ACOs has accelerated and most likely will continue to accelerate a powerful trend that was already under way in our health care system: provider consolidation. We agree that the health care system has been too fragmented and that it has been very difficult to assure coordination and continuity of care. Yet when providers come together, whether horizontally or vertically, historically it has always led to higher prices and either a neutral or negative impact on quality. We have to provide adequate oversight as ACOs proliferate, to make sure that they are not just a cover for providers amassing market power but instead actually benefit the patients.
MC: Since it is always in a hospital's best interest to maintain its revenue, how do we extract costs from the system?
Delbanco: Readmissions is a good example. The Medicare program in some cases is no longer going to be paying for readmissions, so that creates a direct incentive for hospitals to improve the care that they deliver in the first place, their discharge processes, and their relationships with other community providers.
MC: At the same time, they can't raise their rates to Medicare.
Delbanco: Right. So what does that hospital do if it stands to lose revenue from readmissions? It could raise rates to whatever other payers are willing to pay more. On the other hand, if revenues are potentially moving downward, then it also could motivate that hospital to start trying to reduce its costs. This is really important, because there is evidence that when Medicare pays at a lower rate in an area where there is plenty of competition and hospitals are not able to shift costs to the commercial sector, they are still able to obtain margins similar to hospitals in areas where there is less competition and where they do make up more of the difference from private payers. If hospitals are under pressure to get their cost structures under control, they can do it. We have to start taking that as the given.
MC: Same margins but fewer services?
Delbanco: Fewer services or delivering the same services using fewer resources. Is there more efficient use of staff? Are we overusing supplies? Is there a way we can partner with telemedicine? Can we create an urgent care clinic in addition to our emergency department? There are many ways to reduce the use of resources and still deliver the same volume of care. If hospitals don't feel pressure, they are not going to do it.
MC: What is the effect on costs when insurers consolidate?
Delbanco: In markets where health plans have consolidated and command more market power, it can help provide a counterbalance to the market power providers may have. But it is still absolutely critical that we figure out how to ensure adequate competition among providers. Otherwise, we may get to a point where providers do not need to accept new forms of payment or to work harder to improve quality because they are the only game in town. We have to think strategically, and employers can work in partnership with health plans to make sure that there remains adequate competition among providers to innovate and to keep improving care.
MC: What are the conflicting interests of purchasers and health plans when it comes to payment reform? Are there reasons that health plans would not want to go as fast or in the same direction as purchasers?
Delbanco: In some ways, the objectives of an employer are much more straightforward, and the health plan has a more delicate balancing act to accomplish. Health care purchasers are focused on getting the best value for their health care dollar. Health plans, on the other hand, are meeting the needs of their primary customers — the employer or the individual patient member — while also trying to work in a collegial manner with the providers in their network. So where employers may be pushing wholesale for changes in the way we are paying for health care, the health plan has to balance the interests of that customer with the willingness and the readiness of providers in its network to accept new forms of payment. Employers historically have wanted broad access to providers for their employees, which makes it very difficult for a health plan to offer an ultimatum to a provider about accepting new forms of payment. Health plans have to balance pushing for payment reform while keeping providers content enough with their contractual agreements that they stay in the network.
MC: Payment reform is also a huge challenge for health plans operationally.
Delbanco: Health plans have invested a tremendous amount into whatever method of payment they use today, whether that is fee for service or capitation — think of their information technology infrastructure and the contracts they have negotiated. Changing forms of payment is not trivial because it requires not only opening up negotiations with providers but also rejiggering legacy systems that cost a lot to establish in the first place.
MC: Does Catalyst for Payment Reform address those issues?
Delbanco: Our organization is helping health plans make that migration because we are creating a business case for them to do so. CPR provides employers with model health plan contract language that outlines a standard set of expectations of the health plan regarding reforms to payment. We also moderate "user groups" consisting of CPR health care purchasers and their contracted plans to gauge the plans' progress every quarter on a quarterly basis in relation to a standard set of payment reform goals. By presenting them with a critical mass of customers who are all asking them to do the same thing at the same time, it becomes more viable for them to consider making the investment needed to handle new forms of payment.
MC: What types of tools do you provide to employers who are working with health plans on payment reform?
Delbanco: Most of the bread-and-butter work of Catalyst for Payment Reform is helping employers and other purchasers with the sourcing, contracting with, and managing health plans around payment reform efforts. We offer standard request-for-information [RFI] questions on payment reform; we have model health plan contract language that outlines expectations for what the plan will do around payment reform; and we manage user groups through which CPR purchasers meet on a quarterly basis with their contracted plans to discuss progress. When purchasers join Catalyst for Payment Reform, they agree to use the RFI questions and contract language, and they actively participate in the user groups. We've been meeting with Aetna, Cigna, UnitedHealth Group, and WellPoint over the past year. We ask the plans to report to us on key metrics, many the same as those in the National Scorecard on Payment Reform, so we can track progress.
MC: You are also asking plans for pricing data for transparency purposes?
Delbanco: We are not asking plans to give Catalyst for Payment Reform that data. We are pushing health plans to create effective price transparency for their patient members and for their employer customers. We want there to be an effort to remove some of the existing barriers.
MC: What barriers?
Delbanco: Some health plan provider contracts still contain what are commonly called gag clauses, which prohibit the health plan from sharing the rates it has agreed to pay to the provider. Some health plans also prohibit self-insured employers from giving their own claims data, especially the payment amounts, to a third party to analyze it or to create a consumer price transparency tool. The health plan believes these data are proprietary. So in CPR's model health plan contract language on payment reform, we outline the expectation that the self-insured customer may share its own data with its vendors for analysis or to build consumer tools. We hope that these barriers to price transparency will be gone by the beginning of 2014.
Medical directors should be thinking two generations ahead about what kind of quality measures are ultimately going to matter.
MC: Have health plans had an effect on cost control and payment reform in the same way that employers and government have?
Delbanco: Health plans have been working to innovate, but they haven't innovated as much as they could have because of that tension between the two sets of stakeholders that concern them, the employer/customers and the providers. In some cases, there is different behavior when you compare a health plan that largely has self-insured customers to a health plan that largely has fully insured customers. Health plans with mostly fully insured customers are going to make business decisions that benefit the health plan, and thus may be more invested in innovation that they perceive makes ultimate business sense. Alternatively, health plans with mostly self-insured customers may be more focused on pleasing their employer customers and will probably be more attuned to how aggressively their customers are ready to push for change. If their customers are not ready to push, then they are unlikely to lead it.
MC: So self-insured employers have to take the lead?
Delbanco: It is critical that individual health plan customers be vocal about what they want, but it's also important that the customers work together to develop a shared set of requests. If a health plan with largely self-insured customers gets different requests from each customer, there isn't enough critical mass to create a business case for change or to figure out where to go strategically.
MC: What direct consequence does the change from fee-for-service to novel payment methods have for a health plan medical director?
Delbanco: Medical directors are really where the responsibility for quality measurement lies. There is more emphasis now than there has been over the last decade in determining which measures really matter and which measures are appropriate for being the shapers of payment. When quality measurement and public reporting first got under way, the industry gravitated to aspects of care that were the easiest to measure.
MC: Would one of those measures be patient satisfaction?
Delbanco: Yes, and what was going to show the least differentiation among providers. It was easy to get providers to report data on things that were going to make their performance look good. But if you are thinking about how to relate payments to performance, you want measures of care where the quality and cost vary the most, where there is the greatest potential to reduce harm, or where the cost is the highest. If we had selected quality measures based on those filters, they would not be the ones that we have settled on today. So medical directors should be thinking two generations ahead about what kind of quality measures are ultimately going to matter. They will have to work with providers to get to a place where those measurements can be implemented and tied to payments and used for public reporting so that we can help consumers make better decisions about where to get care.
MC: Thank you.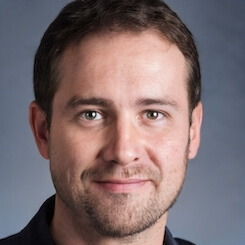 Paul Lendner ist ein praktizierender Experte im Bereich Gesundheit, Medizin und Fitness. Er schreibt bereits seit über 5 Jahren für das Managed Care Mag. Mit seinen Artikeln, die einen einzigartigen Expertenstatus nachweisen, liefert er unseren Lesern nicht nur Mehrwert, sondern auch Hilfestellung bei ihren Problemen.