With the Affordable Care Act taking effect in just six months, unfinished regulations, obscure reform mandates, and unintended consequences create a potential minefield for payers
Senior Contributing Editor
Ask people "What's the most incomprehensible thing you've ever read?" and you'll get a lot of different answers. Finnegan's Wake. Your bundled phone-and-cable bill. Anything by Eckhart Tolle.
Craig Garner, a Santa Monica, Calif.-based lawyer and health care consultant, has a favorite: "It's 907 pages long, with 70,000 pages of regulations — and it's not done!" That would be Public Law 111–148, aka the Patient Protection and Affordable Care Act. Dwarfing our Constitution by 66 million words, the ACA "is a complicated law, and it's not organized in a user-friendly way," says Kathrin Kudner, member of the health care practice at Dykema. She is based in the firm's Ann Arbor, Mich., office.
"It's 907 pages long, with 70,000 pages of regulations — and it's not done!" Craig Garner says of the ACA. The lawyer predicts that Medicaid's expansion could become a problem for providers.
Now that just six months remain before the bulk of the ACA is implemented, clarity becomes more critical with each passing day. And yet the law's complexities, obscure provisions, and unwritten regulations are rife with unintended consequences and create ambiguity for payers about how to move forward.
Missteps can be costly. Here are five areas to watch for trouble:
1
Why health plan actuaries can't sleep
Cost uncertainties top everyone's list of ACA worries. In a system dependent on widespread participation, one X factor is how many people will disregard the individual mandate. "In the commercial market, 3 or 4 percent of the population accounts for two thirds of the cost," says Bill Copeland, national industry leader of Deloitte's Life Sciences and Health Care Practice. "If we don't get everyone to sign up, costs are going to be a lot higher than what everyone projects."
"We don't truly understand the individual market today," says Bill Copeland, national industry leader of Deloitte's Life Sciences and Health Care Practice. Employers have different motives.
The Congressional Budget Office expects more than 4 million people to forgo health insurance and pay the penalty for violating the individual mandate. The effect of age rating, which is expected to make coverage costlier for the young, prompted America's Health Insurance Plans to warn that many more young healthy adults will look at the price — and pass. Moreover, 78 percent of uninsured Americans who qualify for commercial subsidies or expanded Medicaid coverage don't know it, according to White House polling, and states like Florida and Texas that have stiff-armed health care reform are doing little to encourage participation.
Add in the fact that a survey by HealthPocket.com in March found that only 2 percent of plans available to consumers today cover the ACA's essential health benefits — and payers have an expensive ramp-up coming to comply with minimum essential coverage.
"Payers have to be worried about how to price the benefit packages correctly," says Kudner.
It's hard to price the unknown, but experience in Massachusetts may be instructive. A weak individual mandate and guaranteed-issue encourage people to take and drop coverage as their needs change. Caps on premium increases caused a Massachusetts Division of Insurance official in 2010 to rail about a possible train wreck if nothing is done in parallel to address health care costs. Today, Massachusetts struggles with per-capita costs 15 percent above the national average.
The ACA inches toward cost containment through Medicare payment reforms, and the Centers for Medicare & Medicaid Services hopes the commercial market will follow its lead. Medical loss ratios present a barrier, however, says Mark Lutes, a lawyer in the health care and life sciences practice at Epstein Becker Green, in Washington. "Designing payment reforms involves administrative costs, which plans have to watch. There's no incentive for them to do it."
Blue Cross Blue Shield of North Carolina President Brad Wilson told a group of brokers in March that he wouldn't be surprised to see premium hikes of 50 percent for 2014. Copeland thinks increases could be even higher in some states, owing to the elimination of exclusions and limitations and the addition of actuarial value requirements. "Individual and small group products today, by and large, pay out about 50 percent of actuarial value," he says. Raising them to 60 percent — bronze level — and higher drives costs, with implications for take-up.
2
Provider Info tech stuck in 20th century
In many ways, it's a corollary of the cost problem: How to manage the risk associated with members entering the system with fragmented or no claims histories. Guaranteed issue can lead to adverse selection, so the ACA builds in risk-adjustment provisions. But health plans could be leaving risk-adjustment money on the table if their providers' electronic health record (EHR) capabilities are subpar.
The historical difficulty of EHR systems not talking to one another stems, in part, from the design of each provider's EHR being unique. "When you try to extract data from those EHRs, you quickly find it's difficult to do at the population level," says Michael Gleeson, senior vice president for product strategy at Arcadia Solutions in Burlington, Mass. "It requires a certain amount of remediation to make sure there are standards across the board for how care is delivered."
That has obvious implications for accountable care organizations (ACOs), but for health plans, the concerns are similar. "If you have access to EHR information, you can affect the delivery of care," says Gleeson. "There are not many more ways to look at claims data, but if you can integrate clinical data, you get a more accurate picture of each of those patients."
Bigger self-insured payers will start to provide tiered networks of providers, says Michael Gleeson, senior vice president for product strategy at Arcadia Solutions. Preferred providers will measure quality and will be clinically integrated.
Health plans have the information technology experience to help providers manage populations effectively. Engaging providers can pay for itself almost immediately, Gleeson says, by improving risk-adjustment premiums — "which is not only beneficial to Medicare Advantage plans, but also to commercial plans that operate in the new exchanges, where each plan's premium will be adjusted for risk.
There's also an opportunity to shave administrative costs, he adds, because electronic access to clinical data eliminates the need for chart audits.
Providers that don't adopt technology to drive cost-efficient care may find themselves marginalized. "Some bigger self-insured companies are going to need to take matters into their own hands because they spend a significant amount on health care. You'll start to see those organizations provide tiered networks of providers," Gleeson predicts. Preferred providers, he says, will show they are clinically integrated and capable of measuring the quality of their care.
Be forewarned, however: Forced EHR compliance can alter market dynamics. "Arguably, that has put a lot of cost on individual and small group providers, pushing them into the arms of larger groups and hospital systems. That creates concentration in markets that didn't previously exist," says Lutes.
3
Exchanges Still Works in progress
Whether the exchanges will operate effectively on October 1 is an open question. "Will they be able to handle the volume, answer people's questions, give the data properly to health plans?" asks Copeland at Deloitte. "Will they be able to handle the flow of money, subsidies, all of the complications around rules of eligibility, including all of the Medicaid eligibility laws? It couldn't be more complex."
Eligibility determinations require input from multiple agencies, including Social Security, Homeland Security, the Treasury, the Internal Revenue Service (IRS), CMS, and state agencies. The feds are still working out the bugs.
Technical challenges aside, "What are the rules?" asks Copeland. "We [Deloitte] are constantly finding nuances, either in the work we do with states to build their exchanges or the work we do with health plans in building their readiness to work through the exchanges."
Uncertainty over who will run some exchanges creates opportunity for missteps. "In our state [Michigan], we did not know for a long time what kind of exchange would be implemented," says Kudner, at Dykema. "Plans had to make decisions based on assumptions and without a great deal of knowledge about what the exchange would look like and what requirements would be imposed."
State-run exchanges still can impose requirements in addition to the statutory requirements, though not all have outlined what those additional obligations may be. Lack of clarity about competitive standards is particularly vexing.
"Plans are going to have to balance participation in the exchange with their Medicare Advantage, Medicaid, and commercial business outside the exchange," says Kudner. "States have the option of limiting plan access to the exchange. So if you're a small plan, there has to be some concern about being excluded and what that means for business."
Competitive balance is a multifaceted concern. Regulating the small-group market "creates a less attractive market to insure from the payer's perspective," says Lutes at Epstein Becker Green, a national law firm. "Therefore, you'll have everyone gravitating toward self-funding as far down as possible. That changes the ability to create a small-group marketplace balance between exchange and non-exchange products."
The District of Columbia Health Benefits Exchange Authority has taken a controversial approach to this issue. Worried that it won't have the critical mass it needs to encourage competition within its exchange, the D.C. board proposed that all individual and small-group market plans sold in D.C. go through the exchange. Unhappy small businesses have taken their concerns to the D.C. City Council, which has the last word.
On the positive side, the exchanges present an opportunity to cultivate a vibrant individual market. "We don't truly understand the individual market today," says Copeland, noting that the health insurance industry is built on employer-focused products. "What makes an employer buy things and what drives an individual to buy things are completely different."
Smart exchanges, he says, will create a feedback loop that collects information on what customers value so that plans can learn about individual buying behavior and what engages members in their health care.
"All of those things feed back into the system and should make it work a lot better. At some point we're going to see health plans focus on the employer side or the individual side, [creating] a divergence in what heath care financing really looks like."
4
Is Medicaid an opportunity or a 'gotcha'?
Democratic Arkansas Gov. Mike Beebe's strategy for persuading a Republican legislature to accept Medicaid expansion hinged on a waiver allowing Medicaid beneficiaries to shop in the exchanges. Lutes thinks this and other recent waivers amount to the first steps in turning Medicaid into a block grant program, which may be an opportunity for Medicaid plans.
"It could mean a lot more resources get poured into the process of working with state programs, rather than plans merely taking a capitation and delivering services," he says. In this scenario, Medi-caid plans would have an opportunity to develop their vision for a cost-effective care management program, rather than simply responding to an RFP.
Medicaid expansion in any state, though, is rife with challenges. Foremost among them: Of the 15 million uninsured people soon to become eligible for Medi- caid, most won't have had any sustained experience with the health care system.
"I don't believe this area is well thought out yet from a federal, state, and health plan perspective," says Copeland. "Health plans recognize they're going to have to take on a heavy burden educating their members about the role of the ER and picking a doctor and so forth, but there is a significant larger role explaining to people what their benefits will be and how they can access them."
Educating newcomers about how to use the system could require a lot of high-touch customer service, which runs up administrative costs. Automating the process to make it as self-serve as possible is one option for keeping expenses down.
Past Medicaid expansions released pent-up demand. Lessons can be drawn from California, where Medi-Cal embarked on an ambitious expansion in 2010, only to find that physicians weren't willing to accept Medicaid rates, which were 56 percent of Medicare. The federal payment bump, temporarily matching Medicare rates in 2013 and 2014, had little effect. The resulting provider shortage made it difficult to hold plans accountable to a rule that new patients be seen within 30 days.
Medicaid expansion's biggest risk for managed care plans? Early adopters, like California, "have been living off of bonus money — quality assurance fee funding where the federal government matches state money, state health department money — all these ways of funding the system," says Garner, the Santa Monica lawyer. "When that ends it will be a significant issue for providers, and I do not know if the system is sustainable without these funds."
Opportunity may be richer in states like Arkansas, which amounts to privatized Medicaid. "That would be a coup of the ACA," says Garner. "For all the criticism that the ACA is socialized medicine, Arkansas's compromise with Medicaid expansion moves the ACA toward the private sector.
"In some ways, I kind of get it," he laughs. "The whole post office thing has not worked out too well, but FedEx did."
5
Self-funded plans need a roadmap
While employers are trying to keep up with the ACA, self-funded companies have a doubly difficult task. "The Department of Labor has never issued definitive guidance that says, 'These are the rules that apply to self-funded plans, and these are the rules that apply to fully funded plans,'" says Bonita Hatchett, a partner in Barnes & Thornburg, a Chicago-based law firm.
Federal agencies are going be tougher on self-funded plans than they have in the past, says Bonita Hatchett, a partner in the Barnes & Thornburg law firm.
As the ultimate fiduciary, the employer — not its third-party administrator — is responsible for operation of the plan. So self-insured companies have to be up on the ACA's lesser-known provisions, such as notifying employees who have exceeded lifetime limits that they again qualify for coverage and mandates for self-reporting rule violations.
Hatchett is concerned that people don't grasp the urgency.
"We're only six months from the penalty phase, and I don't see the type of interest and aggression these employers should have in putting their policies and procedures in place and making sure their plans are compliant."
Maybe that's because the government once enabled complacency. No more. The Department of Health and Human Services (HHS) and the Internal Revenue Service plan to add 15,000 agents to enforce these provisions. "The agencies are really going to start focusing on this stuff," says Hatchett. "In the past, nobody did. No one did discrimination testing for self-funded plans. People just thought they could skid under the radar and the agencies really didn't care."
For now, employer focus seems concentrated on who qualifies as a full-time employee to be offered benefits. The ACA defines full time as an average of 30 hours per week. That gets tricky for industries with employees who work variable hours.
"If one week they work more than 30 hours but the next week they work below 30, that kind of fluctuation could inadvertently trigger a fine," says Amy Christen, member of the employee benefits practice at Dykema's Bloomfield Hills, Mich., office. Employers can opt to track and average employee hours over a longer defined period. "If, during that measurement period, variable hour or seasonal employees average below 30 hours a week, then the employer minimizes its risk of triggering a fine."
Christen says some industries are exploring the tactic of "changing their employment structure to not permit [part-time] employees to work more than 30 hours," thus eliminating them from the play-or-pay pool.
Manipulating employee eligibility, however, could be risky. "There might be some ERISA-based [liability] because the employer is making decisions for the sole purpose of making you ineligible for benefits," says Hatchett. "We've seen litigation when an employee has been ill and the employer would do all sorts of scheduling to make sure that employee was not eligible for coverage."
Costs and regulation could change the benefit paradigm altogether. Companies that see their costs increasing might decide that it's cheaper to pay the penalty and get out of health care. "I don't have any employers that are looking at that option because the exchanges are not far enough along," says Christen. If the exchanges are going strong by 2016, employers might start to send employees there.
Hatchett's got another take: "If you think about the amount of manpower it takes internally to follow the rules, it's significant. You could have a whole department that does nothing but health care reform compliance. Is that a good use of payroll?"
Michael D. Dalzell is a former managing editor of Managed Care.
Health plans, beware
5 more arcane, confusing, or weird outgrowths of the ACA
In a 900-page law, there has to be some fine print, right? There is, and most of the Affordable Care Act's truly obscure provisions — like a 3.8 percent tax on the sale of McMansions, a 10 percent tax on tanning salon sessions, and restrictions on flexible spending accounts — will trip up consumers. But the path to ACA implementation is generating oddities that can cause health plans to misstep, too.
Arcane: Risk adjustment will be built into state exchanges as a relief valve for plans that wind up with adverse selection, but from state to state, rules conflict about whether risk-adjustment payments should be reflected in plans' medical-loss ratio calculations. A National Association of Insurance Commissioners task force is trying to sort this out. You can bet that the actuaries are watching this.
"Let's get rid of HIPAA and HITECH. They're obstacles to health care reform."
— Craig Garner, lawyer and health care consultant
Arcane: There's frustration in some corners that HIPAA, EMRs, and state confidentiality laws are getting in the way of efforts to coordinate care across sites of service, within ACOs, and with carve-out plans. "I respect patients' need for privacy, but do you really care if someone knows that you broke your arm and went to the hospital?" says Craig Garner, a lawyer and health care consultant. "Historically our country has cut back rights in times of war. If we really are in a war on health care, let's get rid of HIPAA and HITECH. They're obstacles to health care reform."
Confusing: Plans can use three factors to set premiums: age, geography, and tobacco use. But who's a tobacco user? CMS managed to crank out a 35-page regulation but failed to define tobacco use. Back at the drawing board, regulators are struggling with concepts like frequency of use and periods of abstinence. Because plans can charge tobacco users 50 percent more, health plan actuaries will watch this play out, too.
Confusing: Volumes of antifraud and compliance provisions hold providers accountable for seemingly innocent mistakes that can get them expelled from Medicare. The ACA, for instance, removed criminal intent as a Stark Law tripwire — and as if to show it means business, the Department of Health and Human Services warned one hospital that giving free nutritional supplements to end-stage renal disease patients could in some cases be construed as a kickback to the extent that it induced patients to utilize a service that the provider would bill Medicare for. The misstep for Medicare plans also lies in complaisance. "People don't really appreciate the importance of these compliance programs," says Garner. A physician excluded from Medicare can jeopardize a Medicare Advantage plan's capitation revenue for his patients.
Weird: Who enforces federal reforms? States regulate insurers, but at least four states have said that if a payer violates, say, out-of-pocket cost limits, they have no legal authority to do anything about it. A Commonwealth Fund analysis released in February said they might be right. Same with the medical-loss ratio, says Garner: "There's no real mechanism to enforce it unless the government audits the insurance companies."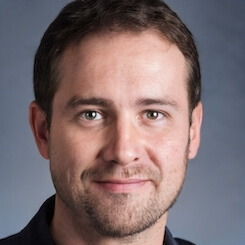 Paul Lendner ist ein praktizierender Experte im Bereich Gesundheit, Medizin und Fitness. Er schreibt bereits seit über 5 Jahren für das Managed Care Mag. Mit seinen Artikeln, die einen einzigartigen Expertenstatus nachweisen, liefert er unseren Lesern nicht nur Mehrwert, sondern auch Hilfestellung bei ihren Problemen.