A heath data pioneer launches a center at Johns Hopkins to develop new ideas for population health
Johns Hopkins University's Jonathan P. Weiner, DrPH, has always supported managed care. He teaches perhaps the longest-running and largest university class on the topic in the country.
Today, with the United States investing hugely — and successfully, he says — in information technology and the creation of accountable care organizations, he has a newfound optimism, and a new research center aimed at achieving long-held goals in population health. He is asking his colleagues and his students to think about information technology and population health in different ways, such as whether electronic medical records can help us create clinical care and outcomes measures that are more detailed and more relevant than the ones we have today.
Weiner has been breaking ground in the use of data for years. With his late colleague Barbara Starfield, MD, MPH, he developed the Johns Hopkins ACG Risk Adjustment/Predictive Modeling Software System, which is used across the United States and in more than 15 other countries to help manage the care of more than 80 million people. He is now director of the newly established Johns Hopkins Center for Population Health Information Technology and a professor at Johns Hopkins University's Bloomberg School of Public Health and its medical school's division of health sciences informatics. He is a member of the CMS Meaningful Use and HITECH Clinical Quality Measures technical expert panels and a member of several advisory committees related to quality and health information technology for national organizations.
He is a reviewer and has served on editorial boards at the New England Journal of Medicine, JAMA, Health Services Research, and Health Affairs and he is on the editorial board of this publication, Managed Care. Before joining Johns Hopkins in 1981, Weiner was a consultant with Medicus Systems Corp. and a computer systems analyst at the University of Massachusetts Health Services-Valley Health Plan HMO. He earned a bachelor's degree in human biology at the University of Pennsylvania, a master's in health administration at the University of Massachusetts, and a doctorate in public health at Johns Hopkins University. He spoke recently with Managed Care editor John Marcille.
Managed Care: You have been involved in managed care and health informatics for more than 30 years, but recently you began to call yourself evangelical on the topic of health information technology and population health. What is different today?
Jonathan P. Weiner, DrPH: That's easy. We've been talking about using electronic medical records and other consumer information technology for years, and it is only now that they are available. We've gone from about 5 or 10 percent of doctors having an EMR to an astounding figure of close to 80 percent of all office-based doctors having them. We've gone from a relatively small percentage of people using smartphones and the Internet for health communications to an era where most of us envision that it will be completely ubiquitous. As a field, we must embrace digital information. The ideas have been around for a while, but a tipping point has been reached.
MC: Physicians may have EMRs, but many still don't like them.
Weiner: The Office of the National Coordinator for Health Information Technology gets my award for the most effective government health care program in the last five years. The whole meaningful use thing is really a smart way of getting a computer on a doctor's desk. On the other hand, there really aren't a lot of meaningful users out there yet. But it will happen. Our young medical students wouldn't practice any other way. In fact, at Johns Hopkins, we had to put a policy in place to keep medical students focused on studies and not developing smartphone apps and other information technology programs. We have about five successful technology spinoffs from medical and public health students. So it will change, even if those who are in established practice are having challenges today.
MC: You also mentioned that more patients are using smartphones and computers with Internet access.
Weiner: Communication between medical providers and patients is way behind other service industries in terms of embracing digital technology. Once the impediments of fee-based care and the old 15-minute, four-times-a-year model of patient interaction are overcome, a whole new communication framework will happen. It may take a generation, but it will happen.
MC: I want to have an e-mail conversation with my physician, but his office says it can't be done. Is HIPAA one of the biggest impediments?
Weiner: It can be done. Kaiser Permanente and others do it. Patients have to sign all kinds of waivers, and I understand risk management and lawyers watching out, but there is no question that it has to happen. When organizations do embrace it, everybody is pleased. People forget that HIPAA was meant to put standards in place to free the data. If someone abuses data, he should be put in prison or fined, but HIPAA was never meant to be an impediment to communication.
MC: What about the lack of interoperability between systems? Isn't that slowing us down?
Weiner: We have made great advances in standardization in the last couple of years, and vendors are very sensitive to making sure that organizations can communicate with one another. But we have a long way to go. There have not been strong enough regulatory controls. The feds have backed off. You don't have to fully participate with a health information exchange to get meaningful use money. So we are still trying to get that right. It's obvious from banking and other industries that it can be done, even if health care information is more complex.
MC: You've pointed out that the Affordable Care Act and accountable care organizations give us a solid place to start for population health.
Weiner: The ACA is the biggest thing in health care since Medicare and Medicaid, as imperfect as it is. The ACA is really about getting people an insurance card, and that's essential. Accountable care organizations were an afterthought, but a great afterthought.
MC: What do you think of the design of ACOs?
Weiner: I am pessimistic about some of the specifics, the lack of teeth, but I am 100 percent supportive of the general concept. A health care system has to have a budget, it has to have a population, and it has to have information technology. All else is negotiable. The ACO has most of those things. Is it the strongest population health system we could design? Not exactly. They don't all have health care IT, but the smart ones are really jumping on board. The answer is to view the end game as keeping the population healthy and let the provider design the most efficient system.
MC: You work quite a bit overseas. Can our system be better?
Weiner: In many other countries, the electronic health record is ubiquitous, but they have not always been able to bring it all together to benefit population health. In the United Kingdom, for example, all of their general practitioners have EMRs, but for some political reason, they are not keen on sharing their data. Israel has an HMO-style system, an EMR, and population health. I do believe a public-private partnership is the way to go. A private insurance plan is going to see a population as beginning and ending with enrollment, so the government must play a role to ensure a community focus and to maintain continuity as members switch in and out of health plans.
MC: Have you seen examples of that?
Weiner: There are some really neat innovations being funded by the CMS Innovation Center. They are helping several states, like Oregon, Minnesota, and Vermont, blend the ACA and private health plans, with health information technology as a centerpiece.
MC: Are the advantages of health information technology clearly being realized now in improved outcomes, lower costs, and improved experiences, or is most of this still to come?
Weiner: Most of it is in the future. Today, the greater part of our health care information technology is used to make sure doctors and health systems get paid or are meeting federal regulations. I call that the "money or mandate focus" that is prevalent in most everything we do in health care. We certainly have enough smarts to make HIT systems useful for improving health outcomes, but this takes time.
MC: So you do believe the use of health information technology will enable us to better measure care and outcomes?
Weiner: I have been working with some wired organizations to think about new ways to develop e-measures, but this has not been easy. Even after many years of EMR use, most organizations have their hands full making sure that they effectively use their IT to treat the patient. I believe there's a sort of "Maslow's hierarchy" of EMR use in an organization: The first priority is, don't hurt the patient. It's true that for every one mistake the EMR might cause, the computer catches three, but every so often the system fails. Second, just make it through the day. Doctors and nurses have a lot to do, and especially when it's new, technology can mess up their workflow. Third, realize the return on investment in terms of enhanced billing or other ways to capitalize on the EMR's cost. Fourth, use it to improve one at a time patient care efficiency. And fifth, after the other four goals have been achieved, comes the type of things I am talking about here. For example applying the EMR for population health, research, and outcomes measurement. There are probably only a few dozen organizations in the country that have achieved the highest level of my EMR "hierarchy of needs."
MC: Can you give us some examples of organizations that have successfully exploited this?
Weiner: We can't turn the whole fee-for-service world, particularly Medicare, into Kaiser Permanentes or integrated delivery systems like Intermountain Healthcare or Geisinger Health System, but they are our models for ACOs. Kaiser Permanente has shown that when you move away from fee for service and the doctors are able to communicate with their patients using a Web portal, it saves in terms of utilization and leads to happier patients. There is still more to be done on overall ROI, but unquestionably, when systems are put in place, there are many upsides.
MC: Does the patient-centered medical home show the same potential?
Weiner: Health IT is at the medical home's core, as with ACOs. Group Health Cooperative's medical home is fully wired and has shown some ROI.
MC: Is the Center for Population Health Information Technology working on creating ways to capitalize on health IT at the higher levels you described?
Weiner: Yes. One day, everything that happens in the health care system will be documented — not just medical care, but also interactions with the patient, outcomes, functional status, and biometrics. All of that can lead to new types of measures, including new process measures, new outcomes measures, and new consumer measures. It is essential that those of us interested in managed care and quality of care use these tools to create new approaches to measurement that couldn't have been done with just claims data or paper records.
MC: Can you give us an example?
Weiner: With a paper record, an organization could manually collect information such as blood pressures and body mass indexes for a whole population. It would be a lot of work, but you could do it. The EMR is very helpful for that, but still, we could have done it before. What we could not know without the EMR is: When did the doctor learn the results? When did she take an action? Did she incorporate the computer's ability to help her choose a drug? When did the patient open the results on the Web portal? When did the patient start the medication? Those are data that we could use to create new types of measures.
MC: Does having the data result in these new measurements, or are these measurements we would like to have, and therefore we will collect the data?
Weiner: Yes and yes. It's a chicken and egg. If the data aren't there and it's not feasible and cost-effective to collect the data, that's one point. But it ultimately has to have value. We're back to money or mandates. We either have to truly show that it will save somebody money or we have to make it a centerpiece of our regulatory framework.
MC: And the patient involvement you mentioned, that's important?
Weiner: On one side, we have doctors and ACOs, and on the other side are patients and communities. We really have to remember that even patients with multiple conditions and multiple doctors will only have contact with the health care system for a half a percent of their time in the year, but capturing health information about the other 99.5 percent of their lives is the next frontier. Think about biometrics: In Asia, they have developed new sensor technology that people can wear, and it's really very cheap.
More than half of information in the EMR is unstructured…. We've brought in our computer science faculty colleagues to do natural language processing.
MC: We are going to end up with a lot of data.
Weiner: Yes the term Big Data is really apropos. We will have more and more structured data, but we are also going to have tons of unstructured data. In fact, more than half of information in the EMR is unstructured. At our new "See-Fit" Center — The Johns Hopkins Center for Population Health IT, or CPHIT — we've brought in our computer science faculty colleagues to do natural language processing. They are helping us mine the text to figure out how to help health plans and public health agencies. We are working on a project right now using EMR notes to do a better job of helping outreach nurses find high-risk moms early on in their pregnancy.
MC: How are physicians going to manage it all?
Weiner: Today doctors have to use their right brain and their left brain, the communicative side and the side that houses all of the science they learn in medical school. What is going to happen is a big shift to the right brain — the more humanistic side — because the machine will always be smarter than the doctor in terms of the science, the technology, and all of the data. Increasingly, the patient won't need the doctor for all of that. There are going to be more and more phone apps and e-health programs, and they are going to get better and better. The doctors — or maybe the nurse practitioners, health coaches, or others — are going to have to help the patient in human terms. The communication part — taking massive amounts of data and bringing it down to simple-to-use solutions — is going to be part of the challenge.
MC: How is health care information technology going to affect population health in the next ten years, big picture?
Weiner: Health IT alone will not lead our health care system to becoming population-health- focused, but we cannot have a population-health-focused system without health IT. Financial incentives, regulatory incentives, and organizational mission and structure are what motivates providers. Some organizations are doing a good job, but when someone loses health insurance, so much for the population. That's a tough nut to crack. I was at a meeting recently at the American Public Health Association, where the health officers were trying to embrace ACOs and managed care, but they were validly concerned about what happens when someone loses coverage. Because they have way more resources, the best managed care plans are able to do a better job of outreach than most public health agencies, but the instant someone leaves the health plan, they are no longer a part of the population. Without interoperable EMRs to provide cross plan continuity, we can't possibly address that concern.
MC: Ultimately, each patient's data will be available to practitioners and researchers around the country. Are you concerned about data security?
Weiner: I am involved in a grant project in which I am the only public health person; the others are all engineers and IT encryption and security experts who mainly work outside of health care. If we can create systems that are good enough for homeland security, good enough for all the banks, then secure and interoperable EMR systems can and should also happen.
MC: I'm sure you appreciate the potential for research.
Weiner: All of us in the evidence-generation field are going to have to completely change how we do business, and that is very positive. If all of the care that doctors and nurses provide to a patient is in the EMR, and all of the outcomes and outputs are in the system, and then we bring in the data from phone apps so people can tell us how they are doing, think of all the research possibilities. The Institute of Medicine calls this the Learning Healthcare System. Will we still need randomized clinical trials? I think so, but not as often. And while it is important to keep investing in genomics research, the value for society from an investment in the Learning Healthcare System would likely be far more rapid.
MC: There's a general belief that health plans are not exploiting the data they have for research purposes. Is there a difference between the investments being made by for-profit and not-for-profit organizations?
Weiner: Some of the smartest, best health plans in America are for-profit. On the other hand, it is really discouraging to see them focus on one quarter at a time and do things that don't always benefit the collective good. Many not-for-profit plans aren't necessarily better. The Blue Cross system, which is still majority not-for-profit, could do far more in sharing its data for research purposes. Whose data is it anyway? The data belongs to the employers and consumers and taxpayers of America. I am very disappointed and discouraged that most payers don't do more to translate the data to value for society.
MC: Any positive examples?
Weiner: A collective of several Blue Cross plans recently shared data on bariatric surgery and other types of obesity care with me and my colleagues at John Hopkins, no strings attached. The national Blue Cross & Blue Shield Association facilitated it, and I was grateful. We published about 30 peer-reviewed articles adding to science. They didn't provide a penny to us; they just provided the data. It hadn't happened before, and it hasn't happened since. Kaiser Permanente does excellent research, and the Patient-Centered Outcomes Research Institute is looking for collaborations of health systems and payers. So there are pockets of opportunity, but we've only gone a tenth of the way toward what is possible.
The amount of outcomes research we do for the public good in our health care system is nowhere near what we need to do.
MC: What is the vision?
Weiner: The amount of outcomes research we do for the public good in our health care system is nowhere near what we need to do. I would like to free the data for the next generation of researchers. We need HIPAA-compliant research reviewed by ethics boards that is accessible to universities and other research institutes. At most turns, for-profit organizations are more concerned about value for shareholders, and a lot of the leading not-for-profit organizations have followed suit. Because they know their data are valuable, leading wired organizations and health plans are selling their data to pharmaceutical companies and others. I guess this goes back to my "money or mandate" premise. They are not going to make money by helping science and for now there is no government mandate to share. The other part of the problem is that if one does it and the other one doesn't, then it feels unfair. I would like to see more consortiums and a certain amount of EMR budget set aside for research purposes.
MC: It's up to private payers?
Weiner: I am a big supporter of managed care, but they need to do more in this regard. The great majority of important outcomes research done in this country is done with Medicare data and not managed care data. CMS does a great job of sharing HIPAA-compliant data with all researchers.
MC: Right, but their patients are not representative of the general population.
Weiner: Exactly. And with all of the challenges in rolling out the ACA, the government has backed off from some of its claims and EMR data sharing plans. But as our nation collects more electronic health care data, we have to figure out how to use it for the benefit of society.
MC: Thank you.
Meetings
| | | |
| --- | --- | --- |
| 2014 Annual HEDIS® and Star Ratings Symposium | Nashville, TN | November 3–4, 2014 |
| PCMH & Shared Savings ACO Leadership Summit | Nashville, TN | November 3–4, 2014 |
| Medicare Risk Adjustment, Revenue Management, & Star Ratings | Fort Lauderdale, FL | November 12–14, 2014 |
| World Orphan Drug Congress Europe 2014 | Brussels, Belgium | November 12–14, 2014 |
| Healthcare Chief Medical Officer Forum | Alexandria, VA | November 13–14, 2014 |
| Home Care Leadership Summit | Atlanta, GA | November 17–18, 2014 |
| 6th Semi-Annual Diagnostic Coverage and Reimbursement Conference | Boston | December 4–5, 2014 |
| Customer Analytics & Engagement in Health Insurance | Chicago | December 4–5, 2014 |
| Pharmaceutical and Biotech Clinical Quality Assurance Conference | Alexandria, VA | December 4–5, 2014 |
| 9th Semi-Annual Medical Device Coverage and Reimbursement Conference | San Diego | December 5, 2014 |
| 8th Annual Medical Device Clinical Trials Conference | Chicago | December 8–9, 2014 |
| HealthIMPACT Southeast | Tampa, FL | January 23, 2015 |
Our other journal
P&T Journal for October 2014
FEATURES
The Clinical Trial Model Is Up for Review
Pyrazinamide-Induced Hyperuricemia
Lung Cancer Research Is Taking On New Challenges
Medical Applications for 3D Printing: Current and Projected Uses
PIPELINE PLUS
Steady Progress on Parkinson's Disease
DEPARTMENTS
MEDICATION ERRORS
Telling True Stories Is an ISMP Hallmark
PRESCRIPTION: WASHINGTON
FDA Accepts Its First Biosimilar Application
New Drugs/Drug News/New Medical Devices
Pharmaceutical Approval Update
DRUG FORECAST
Edoxaban: an Investigational Factor Xa Inhibitor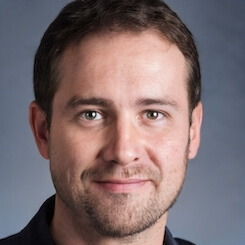 Paul Lendner ist ein praktizierender Experte im Bereich Gesundheit, Medizin und Fitness. Er schreibt bereits seit über 5 Jahren für das Managed Care Mag. Mit seinen Artikeln, die einen einzigartigen Expertenstatus nachweisen, liefert er unseren Lesern nicht nur Mehrwert, sondern auch Hilfestellung bei ihren Problemen.