A national leader in physician quality improvement believes providers should be judged on the services they provide
MANAGED CARE April 2008. ©MediMedia USA
A national leader in physician quality improvement believes providers should be judged on the services they provide
Performance over pedigree is how Bruce Bagley, MD, the medical director for quality improvement, would like to see physicians talk about the quality of care they provide. That means being able to use data to report how well their patients are doing just as readily as they cite their board certification and the medical schools they attended. "Knowledge is important, but we also have to show that we are performing, instead of just assuming it," he says. As a family physician in a small group practice in Latham, N.Y., an Albany suburb, Bagley saw firsthand how electronic medical records could streamline and strengthen a practice. And when he served as president of the AAFP from 1999 to 2000 and as board chair from 2000 to 2001, he worked to solidify the group's commitment to quality improvement and electronic medical records. He accepted the role of the AAFP's first medical director for quality improvement in 2003. Today he encourages members to monitor performance and use information to improve care, and he guides the AAFP's efforts to provide tools and resources that can help. Bagley also collaborates with other national organizations on standardizing quality measurements and promoting initiatives such as the medical home concept.
He spoke recently with MANAGED CARE Editor John Marcille.
MANAGED CARE: Are physicians, for the most part, in favor of efforts to measure and improve quality?
BRUCE BAGLEY: Traditional physician leadership has been about "advocate and protect," and in some cases this is perceived as a harm that physicians need to be protected from. But many organizations are very supportive. The American College of Cardiology has been deeply involved in quality improvement and evidence-based standards for a long time, and the AAFP has been promoting quality improvement and implementation of electronic medical records for more than 10 years. So this is probably getting a little more press than it used to, but it's not a new concept. What we need is physician leaders who acknowledge that we have to measure, study, and improve on a constant basis, and that this is an important part of the work that we do. We can't remain ignorant of our clinical quality. Pedigree is the way that quality has always been measured in medicine: "I trained at a certain school or with a specific physician." Although those credentials are valuable, they don't say how you did with patients yesterday. It needs to move to, "I'm Dr. Bagley. Here is a list of patients our care team is responsible for, and here are our numbers."
MC: When we talk about quality improvement, aren't we talking about systems?
BAGLEY: Absolutely. Many practices today are still immature organizational structures that lack a professional approach to the management of their finances, their personnel, and their clinical quality. That's a fancy way to say they are mom-and-pop shops. Some policymakers and health plans are ready to write off that sector because they are hard to work with and don't have access to capital, but that's where the care is being delivered, and we need to help these practices be more systematic and more reliable in their approach to care. There's no reason why a one- or two-physician office can't be systematized just as well as a 100-physician group practice.
MC: Does that involve setting up individual systems, or does it involve replicating systems that already exist, such as an EMR?
BAGLEY: It's really about replicating systems. We need to discover approaches and technologies that work and have practices use their energy and resources to install those systems, rather than invent them themselves.
MC: How receptive are small practices to change?
BAGLEY: Unfortunately it's a beleaguered bunch out there, especially in primary care. Because of the way the payment system was designed and has evolved over the last 10 or 15 years, primary care physicians are running as fast as they can on the treadmill just to make the arithmetic work at the office. So their capacity for this kind of change is fairly low. But we are trying to convey that it is a matter of survival. If they don't improve their efficiency, then they are probably not going to survive from a business standpoint.
MC: How is the AAFP helping members change?
BAGLEY: It's a question of getting them engaged. We have an approach to enhancing primary care that we call the medical home model. We are trying to reshape the payment environment around the value that medical home services, such as coordination of care, bring to the system. But we also realize that if we clicked a switch tomorrow and health plans began rewarding those services in some kind of new and different way, many primary care practices wouldn't have the capabilities to respond right away. So we're also using the medical home concept to help physicians understand the necessity for electronic medical records, registries, e-prescribing, and everything that is part of operating a practice in this day and age.
MC: The medical home is an interesting concept. How are health plans responding to this call?
BAGLEY: We're working closely with a number of health plans in different states and market areas to promote medical home pilot projects. The goal is to have a number of practices make the changes we are promoting and then to study whether care is improved and whether costs are improved.
MC: Which plans are participating?
BAGLEY: We're working with UnitedHealthcare in a number of different areas of the country, Aetna in the Philadelphia area, the Blue Cross and Blue Shield Association, and others. Wherever possible we are trying to promote an all-payer approach so that an office has a greater incentive to participate. We have pilot projects starting up in Rhode Island, Florida, and Colorado. I believe there's one coming up in Michigan as well.
MC: Would you say that the establishment of the medical home is going to reduce costs in the long run?
BAGLEY: It should reduce errors, and it should reduce costs in some way. It will reduce duplication of services through better coordination of care and reduce the premature escalation of the level of intervention and services. But I also think we have to be very careful about hanging the success of the medical home concept on total system cost savings, because many of the drivers of health care costs are unrelated to anything the medical home will have any affect on.
MC: Is the implementation of the medical home inevitable? Is that what American health care is moving toward?
BAGLEY: We are seeing a tremendous sense of rallying around the concept that we have to revalue primary care, and the current rallying cry is the medical home. Barbara Starfield at Johns Hopkins University has done a huge amount of research about why our health system isn't performing well on population health measures, and basically the conclusion is that we value high-tech, impersonal, and fragmented care for some over primary care for all. So I think reshaping the health care system with primary care at the center will really be the salvation of the health care system. We saw some movement in that direction with managed care in the mid-'90s, when unfortunately primary care physicians were put in the position of being gatekeepers. The concept of having someone coordinate and orchestrate the care that people receive in a complex health system would have a lot more allure if we called it gateway instead of gatekeeper. It's going to be a struggle, though. This is very threatening to people who want to have open access to do anything they want to do in terms of providers.
MC: What about Medicare's medical home initiative?
BAGLEY: Medicare is in the process of designing a medical home pilot, but it won't be completed until later this year. It wouldn't get started until next year, so that may be too little too late.
MC: Medicare is often ahead of the game.
BAGLEY: Medicare is ahead of the game in terms of its Physician Quality Reporting Initiative. That's a voluntary program that encourages physicians to report measures of quality. At first, they didn't tie it to a reward, so they got very little response. Last year they started offering physicians a 1.5 percent bonus on their Medicare physician fee reimbursement if they would send in quality data on 3 out of a set of 74 measures to choose from. They recently announced the results, and about 16 percent of physicians participated. That's pretty good, and it is calling attention to the importance of quality measurement and reporting. If Medicare follows on its trajectory of value-based purchasing, it's likely a higher percentage of physician compensation will come from programs like this.
MC: You seem to be collaborating with a lot of other organizations. Is that raising awareness of quality reporting as well?
BAGLEY: Yes. There seems to be a lot of synergy going on right now. The American Medical Association has created the Physicians Consortium for Performance Improvement, and has been a major developer of physician-level performance measures over the last few years. They've been working in conjunction with the Centers for Medicare & Medicaid Services, the National Quality Forum, and the National Committee for Quality Assurance to develop physician-level performance measures. Another organization is the Ambulatory Care Quality Alliance, now the AQA. The AQA brought together stakeholders from health plans, physician organizations, CMS, and employers to work on the implementation of performance measures. They've done a great job of pulling people together, educating everybody, and moving toward a more standardized set of measures for the country.
MC: Is performance measurement a precondition for quality improvement?
BAGLEY: Absolutely. You cannot manage what you don't measure. We have not generally measured much of the clinical work that we've done in this country. You have to measure not just your outcomes, which are certainly important, but also some of the steps that we are fairly certain lead to better outcomes. It's not just measuring the number of people who die or don't die because they are treated well for their myocardial infarction; we need to measure the things that yield better results, like door-to-balloon time for an acute MI. How long does it take the care team to get the blocked artery opened up so the artery doesn't get damaged? We are seeing a tremendous movement toward paying attention to quality and recognizing that measurement is foundational.
MC: Is it true that these kinds of initiatives could not have been done 20 years ago because of the technology?
BAGLEY: I don't believe that. They did it in every other industry. We are just late to the table. It doesn't require a lot of sophisticated technology to use a systematic approach to analyzing your processes and your outcomes and getting feedback. Technology makes it easier, no question.
MC: How would you characterize the extent and quality of collaboration between physicians and health plans on these issues?
BAGLEY: The relationship between physicians and health plans has lacked trust in the past, and now that they have the potential to work together to improve measurement, quality, and outcomes, the first thing that has to be rebuilt is the trust. If a plan comes out with a program to rate physicians based on their quality, their costs, or their efficiency, physicians immediately don't trust them. Health plans are going to have to go a long way to help physicians understand that there's value in having this feedback, and that will only occur if insurers are able to report these numbers in a way that doesn't damage physicians' reputations. This has to be done very carefully so that we build and maintain trust.
MC: What areas are ripe for improved collaboration?
BAGLEY: Health plans now have ways of using their claims data to get what is arguably very credible information about cost and quality. The administrative data set gets richer all of the time. It's no longer just claims data, it's pharmacy data, laboratory orders, lab results, imaging orders, referrals. A lot of that data can be used for quality analysis. Ideally, physicians should be able to report quality data from the clinical record, but that's labor-intensive and very difficult to do in the current environment. I don't think health plans are interested in going back 10 steps and asking physicians to send in data. It's too complex. The ultimate answer, however, is to have people look at that very rich administrative data set thoughtfully and say, if I had these two or three bits of information from the clinical record, it would make this twice as good. Then they can try to strategically collect some additional information to add to the administrative data.
MC: A study came out recently that found public reporting of physician quality has not had much effect on quality and safety.
BAGLEY: It's too early in this whole process. As we get farther down the line and physicians begin to see what they deem credible data, they will move and change. What we find repeatedly is that when physicians get electronic medical records up and running in their practices, they start to get their own data back and they realize how they are actually doing when it comes to taking care of patients. One physician at a meeting I attended recently said that when his practice began using an EMR and a report showed how poorly they were doing with their diabetics, they changed their systems and processes the next day. As soon as they had data from their own patients that they put in the computer themselves, there was no longer any question about the credibility of the data. They felt compelled to do something. So measuring is fundamental. Once physicians see credible data, they are extremely competitive.
MC: It's difficult to set up the systems that are required for the medical home, quality improvement, and pay for performance. What are the roles of various stakeholders in helping practices do this?
BAGLEY: As a membership organization, the AAFP believes it's unrealistic to advocate for somebody else to pay for all of this. We are therefore trying to help members make the right choices so that they don't waste their resources putting in the wrong systems and technologies. We have a major effort around medical records. We identify the functionality and the systems that do a good job and companies that are reliable and efficient.
MC: Is it not true that interoperability standards are still not agreed on?
BAGLEY: We've done a lot of work on that. Our organization has promoted the Continuity of Care Record as an interoperability standard for the last three or four years. This would be a way for disparate computer systems to talk to each other about a discreet packet of clinical information about a patient. It's an XML file that you can open up with any browser, and any EMR would be able to convert it to its own data array. So we're deeply committed to that as well.
MC: Physicians often complain that they cannot afford to install electronic medical records.
BAGLEY: I always counter that they can't afford not to. They don't realize the efficiencies that are obtainable with electronic medical records when they are looking at the price tag, so they keep slogging along for years in an inefficient system. In Latham, where I practiced, we put in an electronic medical record system about three years before I left. We realized efficiencies we didn't even expect. For 25 years, we had struggled with our phone system. We were never able to answer the phone without a lot of dropped calls and busy signals. When we finally got the electronic medical records system up and running, all of a sudden we were answering our phones well with fewer people. We also went from having six people in the medical records room to having two. Those things are very hard to anticipate. The efficiency, the consistency, the ability to have the information you need to make good decisions — it's so much better with electronic medical records that there's no excuse for not having them.
MC: Are you encouraged?
BAGLEY: I see slow but steady progress. We did a survey just a couple of months ago that found that 37 percent of family medicine doctors, our active members, have EMRs installed. Another 13 percent are in the process of implementation, and 25 percent more are shopping.
MC: What projects are you excited about when you look ahead to the next year or so?
BAGLEY: We worked with the American College of Physicians, the American Academy of Pediatrics, and the American Osteopathic Association to help the NCQA become an adjudicator for the medical home concept. They launched the new program in January. The NCQA has had physician recognition programs for a number of years now, but we've modified those tools to be a gauge of a practice's success in creating a medical home. It goes through a long list of processes and systems that really should be in place in the office, such as registries, referral and laboratory test tracking, and collecting data on the practice's top three diagnoses and trying to improve them. In the past everybody has just winged it. We want health plans to recognize and compensate physicians for the added value of the medical home. This way, the NCQA can designate which practices provide these services, so health plans won't have to adjudicate that.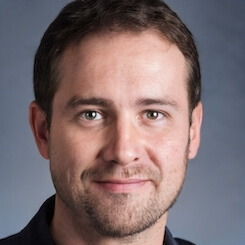 Paul Lendner ist ein praktizierender Experte im Bereich Gesundheit, Medizin und Fitness. Er schreibt bereits seit über 5 Jahren für das Managed Care Mag. Mit seinen Artikeln, die einen einzigartigen Expertenstatus nachweisen, liefert er unseren Lesern nicht nur Mehrwert, sondern auch Hilfestellung bei ihren Problemen.