Physician Misdiagnosis Flies Under the Radar
Erroneous diagnosis might be one of the most intransigent problems in health care, but it's one that gets little attention, according to a study and commentary on the matter. "Health care leaders assume their physicians should be responsible for ensuring reliable diagnoses, but most physicians seem to believe they are doing just fine," says a commentary in the Sept. 26, 2012 issue of the Journal of the American Medical Association. The authors — Mark L. Graber, MD, Robert M. Wachter, MD, and Christine K. Cassel, MD, MS — argue that misdiagnosis has been overlooked by experts trying to improve quality and safety (http://tinyurl.com/diagnosis-viewpoint).
They point out that in To Err Is Human, the groundbreaking study by the Institute of Medicine, the phrase "medication error" is used 70 times while "diagnostic error" occurs only twice.
"Through malpractice suits, physicians are well aware of diagnostic error, but there is a general tendency to perceive that such errors are made by someone else, someone less careful or skillful," the viewpoint states.
Nobody appears to be doing much about this, either.
"Moreover, whereas errors such as wrong-site surgery and wrong-dose medication errors seem amenable to systems solutions (time-outs, computerized order entry, etc.), diagnostic errors seem intensely personal: The 'system' appears to be the physician, and his or her own knowledge, skills, values, and behaviors."
Through a chart review, researchers associated with the Houston Veterans Administration Medical Center looked at 190 misdiagnoses related to primary care. The most common were pneumonia (6.7 percent), decompensated congestive heart failure (5.7 percent), acute renal failure (5.3 percent), cancer (primary) (5.3 percent), and urinary tract infection or pyelonephritis (4.8 percent).
The study was published in the online edition of JAMA Internal Medicine (formerly Annals of Internal Medicine) on Feb. 23, and the results were alarming (http://tinyurl.com/Texas-diagnosis).
Most of the errors involve some sort of process breakdown or miscommunication between the primary care physician (PCP) and the patient.
"Process breakdowns most frequently involved the patient-practitioner clinical encounter (78.9 percent) but were also related to referrals (19.5 percent), patient-related factors (16.3 percent), follow-up and tracking of diagnostic information (14.7 percent), and performance and interpretation of diagnostic tests (13.7 percent)," says the study, "Types and Origins of Diagnostic Errors in Primary Care Settings."
Hardeep Singh, MD, MPH, the lead author of the study tells Managed Care, "We are just now uncovering the underlying complexity of the problem, so anything I say today is likely to change down the road."
He adds, "There are strategies health plans can use now, such as building reliable follow-up and tracking systems, which would be very useful. Because diagnosis evolves over time, I would encourage the clinician executives to explore how they could use their data to measure missed or delayed care especially in ambulatory settings."
The study says that it is "not surprising that the primary care setting is vulnerable to medical errors…. However, data about the most frequent misdiagnosed conditions are scarce, and little is known about which diagnostic processes are most vulnerable to breakdown."
The editorial by Graber, Wachter, and Cassel says, "We are unaware of any health care organization that is currently collecting specific data on diagnostic error or engaged in a systemwide campaign to decrease the frequency or consequences of diagnostic error."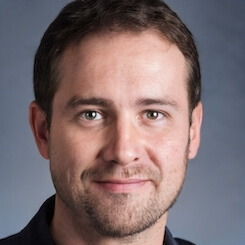 Paul Lendner ist ein praktizierender Experte im Bereich Gesundheit, Medizin und Fitness. Er schreibt bereits seit über 5 Jahren für das Managed Care Mag. Mit seinen Artikeln, die einen einzigartigen Expertenstatus nachweisen, liefert er unseren Lesern nicht nur Mehrwert, sondern auch Hilfestellung bei ihren Problemen.