"Many of us had hoped that medicine would be better than other fields," says Reshma Jagsi, director of the University of Michigan's Center for Bioethics and Social Sciences in Medicine. She thought doctors wouldn't behave "like this."
Time magazine called them the Silence Breakers. Five women, including Ashley Judd and Taylor Swift, featured on the magazine's Person of the Year cover.
Just the arm of a sixth woman is shown. It belongs to a 28-year-old hospital worker and mother of two from an unnamed Texas town who didn't want to be identified. Time reported that she told the human resources department at the hospital where she works that an executive repeatedly propositioned her. "I kept thinking: 'Did I do something, did I say something, did I look a certain way to make him think that was OK?'" she told the magazine.
The #MeToo movement is sweeping through politics and the country's entertainment and media industries. Women are speaking up about sexual harassment and assault, and scores of men have lost their positions and reputations. American health care hasn't gone untouched, although it hasn't seen as many of the high-profile cases as other sectors.
There's no question that sexual harassment—and worse—is common at the country's hospitals, clinics, research labs, and doctors' offices. Health care's gender imbalances create situations that are ripe for abuse: Women make up the majority of the workforce in health care but men still dominate positions of authority.
During the 2016 fiscal year, the federal Equal Employment Opportunity Commission (EEOC) received more than 27,000 complaints of sex-based discrimination, according to the news website FiveThirtyEight. The industries involved weren't recorded in about 60% of the cases, so the EEOC stats may paint a skewed picture. Still, of the industries recorded, health care topped the list, with 14% of complaints, followed by manufacturing and retail.
Reporters at BuzzFeed News also combed through EEOC claims for an investigative story last year (whatever you might think of BuzzFeed's listicles, the website's reporting staff does some legitimate journalism). Of 8,300 health care-related complaints they identified from 1999 to 2016, more than 3,000 were from employees at hospitals, 1,500 from workers at nursing care facilities, and more than 1,900 from "other miscellaneous ambulatory health care services."
Surveys shed some light on the extent of the problem in health care. For example, survey results published in JAMA in 2016 found that among physician–scientists, almost a third (30%) of females and a small percentage (4%) of males reported that they had experienced sexual harassment. That was a modest improvement from a 1995 study of academic medical faculty that found 52% of women and 5% of men had been sexually harassed during their careers.
TABLE. Severity among women with career development awards who reported having experienced harassment (n=150)
Experience
Respondents, no.
%
Sexist remarks or behavior
138
92.0
Unwanted sexual advances
62
41.3
Subtle bribery to engage in sexual behavior
9
6.0
Threats to engage in sexual behavior
2
1.3
Coercive advances
14
9.3

Totals sum to more than 100% because respondents were asked to indicate all that applied.


Source: Jagsi R et al., JAMA, May 17, 2016
The researchers who conducted the more recent survey went into the project thinking that "overt discrimination and bias were behind us. That's not what we saw," says lead author Reshma Jagsi, deputy chair of the University of Michigan's Department of Radiation Oncology and director of the school's Center for Bioethics and Social Sciences in Medicine.
Indeed, Jagsi's findings seem more like the rule than the exception. Here is just a sample of the studies and news reports about sexual harassment and abuse in health care:
A study published last year in the journal Physical Therapy found more than 80% of almost 900 physical therapists surveyed said they'd been subjected to sexual remarks, touches, sexual assault, and indecent exposure during their careers. Nearly half said they had experienced one of those situations in the past year. Those results are similar to those of surveys of physical therapists done in the 1990s, when nearly 80% of respondents reported they had experienced sexual harassment.
A 2016 investigation by the Atlanta Journal-Constitution found more than 3,100 doctors who had been disciplined for sexual misconduct since 1999. Some were accused in hundreds of cases. About two thirds were disciplined for violations involving patients. The other cases involved sexual harassment of employees or crimes such as public indecency and child pornography. One case involved Earl Bradley, a pediatrician in Delaware and Pennsylvania, who is believed to have drugged more than 1,000 children with lollipops, then sexually assaulted them and videotaped the assaults. He was indicted in 2010 on 471 charges of abusing children, with more charges later added. He is now serving 14 life terms in prison, plus 165 years.
Larry Nassar, the disgraced former physician for the U.S. Olympic women's gymnastics team, was sentenced in December to 60 years in prison on child pornography charges. In November, he pleaded guilty to 10 counts of molestation and is awaiting sentencing. More than 130 women—including several Olympic gymnasts—have accused him of sexual assault.
Celeste Kidd and Jessica Cantlon, professors in the University of Rochester's Brain and Cognitive Sciences Department, also were highlighted in Time's Silence Breakers. They're part of a group of women accusing Professor Florian Jaeger of sexual harassment. In December, nine former faculty members and students sued the university, accusing the school of not doing enough about Jaeger's behavior. He is accused of using his position to coerce students into sexual relationships.
In what is perhaps the nation's largest award in a sexual harassment case, a federal jury in California awarded almost $168 million in 2012 to Ani Chopourian, a former cardiac surgery physician's assistant at Mercy General Hospital in Sacramento, Calif. Her attorney described a toxic work environment in which one surgeon repeatedly told people he was "horny," and sex talk was accepted. A surgeon reportedly stuck Chopourian with a needle and called her a "stupid chick." She filed more than a dozen complaints with the hospital's human resources department over a two-year period. Rather than take action, her bosses fired her.
Power imbalance
The close working relationships in health care can make it hard for women to speak up. "All women are afraid to report it [sexual harassment] and are afraid of retaliation," says Seun Ross, director of nursing practice and work environment at the American Nurses Association. "They work so closely with potential harassers," including doctors, coworkers, patients, and visitors. "It's easier just to ignore it than to report it."
"If there's a power imbalance, there's more chance of women feeling vulnerable," and may be less likely to report sexual harassment, says Janis Orlowski, chief health care officer for the Association of American Medical Colleges (AAMC).
"We're trying to increase awareness, eradicate mistreatment," and create a climate that is supportive of women, says Janis Orlowski, chief health care officer for the Association of American Medical Colleges.
The American Medical Association's Code of Medical Ethics calls sexual harassment in medicine unethical because it exploits status and power inequalities, affects an employee's work performance, can influence one's professional advancement, and can jeopardize patient care. In June, the AMA expanded its sexual harassment policies to cover anyone who attends AMA meetings. The association also offers a training course on boundaries for physicians.
Avoiding a male surgeon
Some female physicians who went to medical school before women entering medicine became the norm believe the environment is better than it once was, but they are quick to add that improvement doesn't mean lack of room for more.
Elizabeth Petty, MD, the senior associate dean for academic affairs at the University of Wisconsin School of Medicine and Public Health, who is in her mid-50s, says that the level of sexual harassment "is much lower than it was when I was a medical student and resident. But I think there's still a long way to go." Female medical students had to wear scrubs with skirts rather than pants when she was a student at University of Wisconsin's medical school, says Petty, and she recalls a doctor who called female students "skirts."
Orlowski, who graduated from Medical College of Wisconsin in Milwaukee in the early '80s when women made up just 10% to 15% of her class, recalls many barriers to women attending medical school, including being told that women shouldn't take the place of men in medicine.
Jagsi, the University of Michigan professor and researcher, says she was surprised by the results of her survey. It focused on physician–scientists that were about her age, and she says she didn't see "huge gender discrimination in medical school." Jagsi graduated from Harvard Medical School in 2001.
Jagsi's survey found that of those women who reported they'd been the victims of sexual harassment, almost 60% said the experience negatively affected their confidence in themselves as professionals, and 47% said it negatively affected their career advancement.
Since her results were published in May 2016, Jagsi has been contacted by scores of women who wanted to share their experiences. Jagsi said she has been told that the survey "showed me I wasn't alone and helped me to find closure that I didn't even know I needed." In a follow-up article published in December 2017 in the New England Journal of Medicine, Jagsi wrote of a young physician who contacted her to share her story of harassment. The young woman wrote: "If any women ever tell you that they had any experience like mine, please tell them to get out of there. Please tell them not to worry about the red flag it might be to transfer residencies, not to worry about potential damage to their reputation, not to worry about 'who would believe [them] anyway,' not to worry about appearing weak, not to worry about the old boys' club that lets men cover for each other and makes the woman 'sound crazy'."
Jagsi also wrote of her own experience, which she didn't think of as sexual harassment until recently. During a professional dinner, "where I spent my time politely rebuffing sexual advances from a prominent surgeon, I became concerned when he accosted me at the cloakroom, intent on walking me to my room. He winked at the attendant and said, 'She loves surgeons.' Just then, a senior female surgeon happened by. I said, 'I do adore surgeons, which is why I planned to walk home with her.' Wordlessly, the female surgeon sized up the situation and took me by the arm, rescuing me from what was rapidly evolving from an uncomfortable situation into something potentially worse." Jagsi wrote that she now avoids the male surgeon.
Jagsi is working on developing a larger study on sexual harassment in academic medicine, which would include everyone from students and residents to nurses and clerks.
"Many of us had hoped medicine would be better than other fields," Jagsi says. Because of the perceived altruism of medicine, "we thought doctors would be the least likely to behave like this."
Need to talk about 'the line'
Ross, of the ANA, says the organization is working to get nurses to report sexual harassment, "not just excuse things or brush things off." While the national ANA does not offer any training sessions on sexual harassment, state-level associations may choose to tackle the subject.
Medical schools are also focusing attention on sexual harassment, according to Petty: "We're trying to increase awareness, eradicate mistreatment," and create a climate that is tolerant, inclusive, and supportive of women, says Orlowksi of the AAMC, but adds that "zero tolerance doesn't always mean zero incidence." Each year, her organization administers a questionnaire to medical school graduates. In the 2017 survey, 15% of the respondents said they had been subjected to sexist remarks, 4% said they had been subjected to unwanted sexual advances, and 6% said they had been denied opportunities for training or rewards because of their gender.
Some organizations are taking concrete steps to combat sexual harassment. For example, Petty says the University of Wisconsin has an ombudsman and also allows complainants to report sexual harassment anonymously online if they aren't comfortable discussing the situation with someone, leading to an increase in complaints, Petty says.
Sexual harassment education and monitoring need to be ongoing, says Orlowski: "This is not just one-and-done." Orlowski, who previously worked as chief operating officer and chief medical officer at MedStar Washington Hospital Center in Washington, D.C., says it's important for medical facilities to have strong sexual harassment policies and a clear mechanism to report violations. They also must develop a culture so victims aren't embarrassed or ashamed to report harassment and ensure that there are consequences to unprofessional behavior. "It takes a long time for a culture to change," she says.
When Orlowski was at Medstar, she implemented sexual harassment training that included vignettes so employees could discuss whether a behavior was inappropriate. In some instances, one employee might find a behavior terribly offensive, while another wouldn't see a problem. "The line needs to be talked about," Orlowski says.
It's important that it is not only women who take a stance against sexual harassment, says Petty. "We need everybody to come together. We need champions across the board."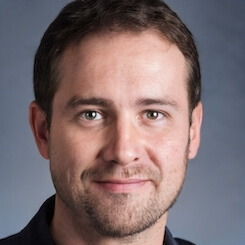 Paul Lendner ist ein praktizierender Experte im Bereich Gesundheit, Medizin und Fitness. Er schreibt bereits seit über 5 Jahren für das Managed Care Mag. Mit seinen Artikeln, die einen einzigartigen Expertenstatus nachweisen, liefert er unseren Lesern nicht nur Mehrwert, sondern auch Hilfestellung bei ihren Problemen.