They want to make it impossible for insurers to change provider networks after the enrollment period
More people are signing up for Medicare Advantage (MA) plans at the same time Medicare is pulling back its subsidy from these plans.
So as cost-control pressures build on the commercial insurers that provide nearly 400 MA plans across the United States, the Centers for Medicare & Medicaid Services (CMS) is readying regulations for 2015 that aim to deter health plans from changing their provider networks after the enrollment period by allowing members to cancel their policies midyear if plans drop too many providers.
Restricting networks is one way that plans can rein in costs, say experts who track private Medicare plans.
Just in case that regulation does not go far enough, copycat proposals in the House and Senate would further curtail the ability of MA plans to change their networks after the sign-up period. Not that any legislation, especially health care legislation, has much of a chance of winding up on President Obama's desk.
The backdrop for this is that the rate of enrollment in Medicare Advantage plans has grown at four times that of fee-for-service Medicare. The Kaiser Family Foundation reports the number of beneficiaries in private Medicare plans reached an all-time high this year of nearly 16 million. That's about 6.3 million higher than what the Congressional Budget Office (CBO) had projected in 2010 soon after the Affordable Care Act (ACA) was enacted. By 2020, the CBO projects that 22 million beneficiaries will be in MA plans — more than double the number the CBO had projected back in 2010.
Only 22% of MA enrollees live in "fully transitioned" counties, says Alyene Senger, research associate at the Heritage Foundation.
Besides lower costs for beneficiaries, David Lipschutz, senior policy lawyer with the Center for Medicare Advocacy, notes a couple of other reasons why Medicare Advantage plans are luring beneficiaries.
"Many Medicare beneficiaries who wish to retain or utilize some kind of retiree health coverage have no choice but to enroll in a Medicare Advantage plan, because their former employer has a contract with a Medicare Advantage plan," he says. "But there's also the fact that more people who are aging into Medicare, essentially the younger older population, is more used to the type of plan structures — the HMOs and PPOs — that are available through Medicare Advantage."
On top of that, they're also familiar with the carriers that offer these plans. "Some people will stay with the same carrier, and the carrier will market to them," Lipschutz says.
Meanwhile, phase-in of the ACA includes a reduction in payments and rebates to commercial carriers that offer MA plans. This is because CMS paid, on average, 6% more for an MA beneficiary than a traditional Medicare subscriber in 2014, according to the Medicare Payment Advisory Commission (MedPAC). Even as the ACA cuts funding to Medicare managed care plans, however, CMS is funneling extra payments to MA plans under a separate demonstration program, temporarily mitigating the impact of the ACA.
In flux
Even at that, MA remains in flux. The Medicare Advantage Quality Bonus Payment demonstration program will end this year, but the ACA's benchmark payment reductions will continue to be phased in until 2017. MedPAC reports that the ACA's payment reductions would be fully implemented in about half of all counties this year, but that does not mean half of all Medicare beneficiaries, as Alyene Senger, a research associate with the Heritage Foundation points out. "Only 29% of Medicare beneficiaries and only 22% of Medicare Advantage enrollees live in these fully transitioned counties," she says.
As the demonstration ends, CMS will base bonus payments to Medicare Advantage plans on the star rating system, as has been done since 2012, explains Gretchen Jacobson, PhD, associate director of the Kaiser Family Foundation program on Medicare policy. Plans that receive star ratings of 4 or 5 will continue to receive bonus payments, but average plans will not.
"The star ratings really are not being used by seniors to choose their plans," says Gretchen Jacobson, PhD, of the Kaiser Family Foundation.
That does not mean that Medicare beneficiaries are opting for the higher-performing plans. Kaiser Family Foundation researchers conducted focus groups of MA beneficiaries in four cities and found that the star rating system does not mean much to them.
So beneficiaries will be signing up for private plans that do not benefit from Medicare bonus payments that can be used to hold down premiums and out-of-pocket costs and to add plan benefits. Lipschutz notes that one of the strategies plans are using to bridge the gap between more beneficiaries and fewer subsidies is to trim the sizes of their provider panels and to curtail benefits.
According to the Kaiser Family Foundation, average monthly premiums for MA plans have remained relatively stable for the past two years, an average of $35. At the same time, average out-of-pocket spending limits have risen. Unlike traditional Medicare fee for service, MA plans are required to cap out-of-pocket costs for services covered by Parts A and B. The recommended target is $3,400 a year, with the maximum at $6,700, but in the past two years the share of MA enrollees in plans with limits greater than $5,000 almost doubled, from 24% in 2013 to 44%, according to the Kaiser Family Foundation.
Fewer zero-premium plans could also be a precursor to how carriers will respond to the end of the demonstration bonus payments and the ACA's funding cuts, Senger says. "A lot of Medicare Advantage beneficiaries have access to plans that include drug coverage for no premium beyond their required Part B premium," she says. "The access to that has declined from 90% in 2011 to 84% in 2014."
Lean provider networks
Another cost-containment strategy is to limit provider networks. In fact, panel changes in UnitedHealthcare's Medicare Advantage plans in Connecticut caught the eye of U.S. Rep. Rosa DeLauro and Sen. Richard Blumenthal, both of Connecticut.
UnitedHealthcare dropped 810 primary care doctors and 1,440 specialists physicians from its MA network this year, the Hartford Courant reported. Then, UnitedHealthcare and Yale-New Haven Hospital failed to agree to terms for treating the insurer's MA patients. UnitedHealthcare confirmed that another 30 physicians who had admitting privileges only to that hospital soon left the network.
'MA Bill of Rights'
DeLauro cited the UnitedHealthcare experience when she announced what's called the Medicare Advantage Participant Bill of Rights Act. The bill would require MA plans to finalize their provider networks 60 days before the annual open-enrollment period begins. It would also prohibit plans from dropping doctors without cause outside of open enrollment.
The bill would require MA plans to disclose the reasons for dropping providers, and also would require CMS to redesign the tool that enables patients to compare plans.
Meanwhile, CMS issued a policy effective in 2015 that would allow enrollees to switch plans when their MA plan makes "significant" provider panel changes in midyear without cause. CMS will determine what constitutes significance, and those plans will be required to hold a special enrollment period.
"It appears it would only be triggered where there are significant terminations," says Lipschutz of the Center for Medicare Advocacy. "That might work when your doctor and a bunch of other doctors get cut, but it doesn't seem to work if just your doctor gets cut, even though that may be the reason you joined the plan in the first place."
That seems to be a risk an increasing number of Medicare beneficiaries are willing to take.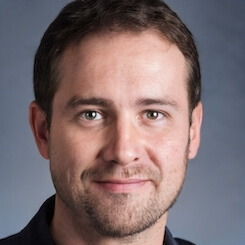 Paul Lendner ist ein praktizierender Experte im Bereich Gesundheit, Medizin und Fitness. Er schreibt bereits seit über 5 Jahren für das Managed Care Mag. Mit seinen Artikeln, die einen einzigartigen Expertenstatus nachweisen, liefert er unseren Lesern nicht nur Mehrwert, sondern auch Hilfestellung bei ihren Problemen.