As prisoners sign up for the program under health reform, insurers must learn to cope with a problematic population
Most people don't lose sleep worrying about health care services provided to inmates in jails or prisons, but maybe they should. Lack of proper coverage is a major cause of recidivism, experts say, but this year the Affordable Care Act (ACA) allows inmates to sign up for Medicaid. This comes with challenges, and health insurance plans involved in managed Medicaid gird themselves to handle an influx of beneficiaries who have historically had little or nothing to do with the health system.
The ACA is a federal law, but the Supreme Court famously ruled that state participation is not mandatory when it comes to Medicaid expansion. States oversee health matters related to prisoner release, but many don't have comprehensive rules.
One exception, though, is Illinois. It specifies that client enrollment brokers work with released prisoners. It also has rules for community health, mental health, primary care, and medical homes. 'One of the good things about the program in Illinois is that it is all-inclusive,' says Karen Brach, vice president for Medicaid at Blue Cross & Blue Shield of Illinois.
Different approaches
Health insurers try to work with states to ensure a continuum of care. 'Many states do a good job,' says Brett Edelson, vice president for product at UnitedHealthcare Community & State, which oversees United's Medicaid plans. 'They connect those leaving prison with full-service medical homes that coordinate health care services to manage patients' care, or partner with organizations that already have such an expertise.'
'Two of the biggest issues are housing and employment,' says Brett Edelson of UnitedHealthcare. Transition planning should reflect ex-inmates' psychosocial needs.
The ACA provides Medicaid coverage for low-income adults who earn up to 138% of the federal poverty level — $16,105 for an individual and $32,913 for a family of four. Twenty-eight states and the District of Columbia have expanded Medicaid and offer this coverage to residents, including people who have been in prison or jail.
People can actually sign up while still incarcerated. Prisons typically house longer-term felons or people serving a sentence of more than a year. Jails are used to detain people awaiting trial or sentencing or for short-term sentences and low-level offenses.
In Illinois, Cook County (Chicago and nearest suburbs) offers County Care, a Medicaid program. It provides a medical home model so that patients, including those released from jail or prison, can have a full range of providers to manage their health care. And although rollout hasn't begun for the health insurance providers in Cook and the surrounding counties (registration is expected to begin before the end of the year), the questions are already clear. 'Will there be enough providers for these services?' asks Brach. 'Have the former inmates been getting the care [health and mental] they needed while they were incarcerated?'
Nationally, at least 70% of the roughly 10 million people released from prison or jail each year are uninsured, according to the nonpartisan Council of State Governments. In discussing the benefits of the ACA, the group issued a report that said, 'States that make full use of opportunities to enroll eligible individuals in their criminal justice systems in Medicaid and appropriately leverage the program to finance eligible care can realize considerable cost savings by diverting more individuals to treatment — which is significantly less costly than incarceration — and by reducing reliance on state-funded health care services for the uninsured.'
A noble goal, though not easy. Citing data from the federal Bureau of Justice Statistics and the Centers for Disease Control and Prevention, Edelson says, 'Eighty percent of those who have been in prison have a history of substance abuse and 15% have a history of mental illness. Further, 25% of people in jail were homeless at some point in the year before incarceration and are 7 times more likely to violate parole if they do not have housing upon release.
'Two of the biggest issues are housing and employment,' Edelson adds. 'Transition planning should reflect the psychosocial needs of those leaving a prison setting.'
'Brooks was here'
Movies often portray newly freed prisoners walking away from the penitentiary with a bus ticket and a few dollars in their pockets. Edelson points out that state governments are trying many more things to ensure success. 'States have also found that releasing a prisoner in the morning as opposed to 12:01 a.m. is better. In the middle of the night, people cannot access community services; during the day these services are available and those leaving prison can access them.'
'Will there be enough providers for these services?' wonders Karen Brach of Blue Cross & Blue Shield of Illinois.
Paul Jarris, MD, MBA, executive director of the Association of State and Territorial Health Officials (ASTHO), relates a story to demonstrate how important Medicaid expansion is. 'In 2003, I was a family medicine physician in Vermont who had a contract with the state,' he says. 'Parole officers would bring newly released prisoners to our office to establish a relationship and to try to ensure that they would have continued health care.
'One patient came out of prison with many different medicines. He had severe mental illness. I rewrote the prescriptions. The patient was given a short-term job at a fast food store, short-term housing, and his medications. When his short-term benefits were over, he came back to see me and said, 'I can't afford my medicine. I will have to go back to prison.' And soon after, he committed a crime so he could go back to jail.'
Mary Muse, RN, chairwoman of the Academy of Correctional Health Professionals, which works with people in state prisons, says her organization identifies prisoners who are about to be released, informing them of opportunities to apply for coverage under the ACA online, by telephone, or in person. The organization encourages telephone or online applications where possible because 'we recognize that it is better that they do it prior to discharge,' she says.
Opening the safety net on time 'depends on the system,' says Anne Peak, a social services planner at the Kentuckiana Regional Planning & Development Agency (KIPDA), which provides social services to older adults, the disabled, and caregivers. 'When we first started working in the Louisville Metro Department of Corrections, we found we had to work with identifying the release times. Releases happen throughout the day, every day.'
Still, it's worth the effort. According to a September Kaiser Foundation report titled Health Coverage and Care for the Adult Criminal Justice-Involved Population, 'Expanding health insurance to these individuals will likely facilitate their ability to access needed care and manage their ongoing conditions.'
The report noted reduced recidivism in Michigan after implementation of an initiative that links newly released prisoners to a medical home; helps them gain access to needed medications, primary care, and specialty care; and helps them to obtain their medical records upon release.
'Studies in Florida and Washington found that people with severe mental illness who were enrolled in Medicaid while in jail were more likely to access community mental health and substance abuse services than those without Medicaid,' according to the report, and '12 months after release, Medicaid enrollees had 16% fewer detentions and stayed out of jail longer than those who either were not enrolled or had been enrolled for a shorter time.'
While extending care under the ACA may seem like a good idea from a social perspective, implementation is slow. 'This is very new,' Edelson, of UnitedHealthcare, says. 'Each state is different.' Achieving good results will require careful planning and coordination among suppliers, including health care and health insurance programs, Medicaid, and providers.
'When the right thing to do aligns with the financial benefit, it is a pretty powerful combination,' ASTHO's Jarris adds.
Here's how Kentucky helps Medicaid plans
Never has managed care stepped so boldly into the public policy arena (managed Medicaid has three times the enrollment of Medicare Advantage), and rarely have the stakes been so high. But if Medicaid plans want to succeed, they'll need to work closely with government agencies to address the many challenges associated with treating former inmates.
Advocates say that providing Medicaid benefits to former inmates who qualify could cut the costs of treating neglected illnesses, help to keep the mentally ill on their medications, and provide treatment for the addicted — all of which can reduce recidivism.
PEW's take
A PEW Trust report states, 'Addicts who no longer use drugs no longer need to be involved in illegal activities to finance their habit. Those with mental illness who are taking medication or seeing therapists are less likely to act out in ways that land them back behind bars. Research has shown that health care, particularly in the areas of substance abuse and mental illness, reduces the likelihood of ex-offenders returning to prison.'
'We know that many persons who have been incarcerated have limited or no experience' with health care, says Barbara Gordon, director of social services for KIPDA.
Barbara Gordon, director of social services for Kentuckiana Regional Planning & Development Agency (KIPDA), says her agency is partnering with the Louisville Department of Corrections to help former inmates. 'It's a multiprong initiative,' she says. Her agency provides 'kynectors,' who are in-person navigators to help people sign up in the Louisville region.
Prison is more structured
Anne Peak, KIPDA's social services planner, says that the agency has trouble enrolling about-to-be released jail inmates because people in jail have a much shorter length of incarceration.
'The prison system is more structured because inmates' length of stay is longer,' she says. 'This makes it easier to create a systematic intervention process within the prison system.'
Education is key
The Department of Corrections is working on the idea of informing these departing inmates about, and connecting them with, Medicaid or subsidized insurance plans. KIPDA is looking to expand its multichapter education program, which includes a health literacy program, throughout the jails in the 16-county area it covers and other parts of the state.
'We are trying to branch out to get other prison systems involved and are currently in talks between the Department of Corrections and the Federal Bureau of Prisons and institutions here in Kentucky to provide a comprehensive education-and-enrollment process.'
'Jails and prisons have very regulated security protocols and systems,' Gordon says. 'If someone, one of our kynectors, for example, is coming into a facility to sign up a prisoner for health care, they would normally use their cell phone to access a secure line. But there is a catch: They can't use cell phones in the jails or prisons. Currently, the kynectors are registering prisoners by filling out the paperwork, then taking the paperwork out of the jail or prison and inputting the information into the system at another location, for example, the office.'
Support system needed
Health care is just the beginning, though. For Medicaid expansion to be effective, a comprehensive support system that includes discharge planning, case management, and access to care must also be implemented.
'There are very high rates of chronic physical illnesses and substance disorders among this population,' says Paul Jarris, MD, MBA, executive director of the Association of State and Territorial Health Officials (ASTHO). 'It is essential that when the prisoners are released, there is a transition of care available to them in their community.'
KIPDA has also co-created the HRC — Healthy Re-entry Coalition of Kentucky — with other providers and advocates throughout the state to ensure that released prisoners get the full range of education and care that they need. 'We know that many persons who have been incarcerated have limited or no experience with health care,' Gordon says. 'They must learn how to use it.'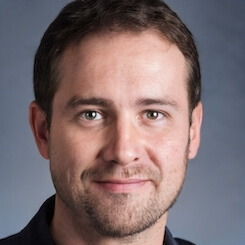 Paul Lendner ist ein praktizierender Experte im Bereich Gesundheit, Medizin und Fitness. Er schreibt bereits seit über 5 Jahren für das Managed Care Mag. Mit seinen Artikeln, die einen einzigartigen Expertenstatus nachweisen, liefert er unseren Lesern nicht nur Mehrwert, sondern auch Hilfestellung bei ihren Problemen.