Plans and health systems are collaborating with walk-in centers to keep patients out of the ERs. Investors like what they're seeing.
In some cities, the hospital CEO casts a wary eye when an urgent care center opens in the hospital's backyard, but in northeastern Massachusetts, things have changed. There, Lahey Health, with five hospitals and medical centers and a dozen outpatient centers, entered into what it calls a partnership with CareWell Urgent Care, a privately owned chain of urgent care centers whose aim is to take in low-acuity patients before they think of going to the hospitals' emergency rooms.
That may seem counterintuitive to the hospital revenue stream, but as organizations like Lahey take on more risk for their patient populations, having a cheaper place to send those sore throats and fevers and ankle sprains that would otherwise end up in the ER makes economic sense.
'We do not want to be in competition; we want primary care to refer to us and we want to refer to primary care,' says Jack Cornwell, MD, regional medical director at CareWell Urgent Care.
That relationship indicates how urgent care is becoming a meeting place for what were once strange bedfellows: companies that own and manage urgent care centers, health care organizations, health plans, and private equity investors. Urgent care is finding its place in the shared-risk model.
Its own stratum
Urgent care is essentially a doc-in-a-box concept. It provides a higher level of care than a retail clinic or a primary care physician's office, but not the higher level of service that an emergency room provides. The broadest definition of urgent care, as defined by the Urgent Care Association of America, is treating walk-ins for acute illness or injury that does not threaten life or limb and is beyond the scope of the typical primary care practice or retail clinic. Most urgent care centers have on-site clinical laboratories and X-ray capability, and hours beyond the standard 9-to-5 of a doctor's office.
Where urgent care fits
In the hierarchy of entry points for health care, urgent care centers are the third rung from the top on a seven-rung ladder, one step below the freestanding ER and two steps below the hospital ER.
Laurel Stoimenoff, a consultant to urgent care providers, says, 'We refer to it as on-demand medicine — retail clinics, telemedicine, urgent care — a continuum.'
The continuum is precisely what the Urgent Care Association of America (UCAOA) uses to illustrate the entry points. On the rungs below urgent care, in descending order, are primary care clinics (typically doctors' offices), onsite employer clinics, retail clinics like those found in pharmacies, and then telemedicine.
Urgent care centers provide services in episodic primary care, occupational medicine, routine immunizations, and school physicals, and at least half of them also provide lab tests, X-rays, fracture and laceration care, and intravenous fluids.
They are typically open beyond standard 9-to-5 office hours, including nights and weekends.
Urgent care centers are typically staffed by physicians, with approximately half also employing physician assistants and nurse practitioners.
In comparison, Stoimenoff says, retail clinics use nurse practitioners and physician assistants.
UCAOA estimates that the typical urgent care center has 342 patient visits a week, and that up to 9,000 facilities meet the definition of urgent care, although some consultants have questioned that estimate.
Time is money. So is money.
Payers embrace urgent care for an obvious reason: Costs are a fraction of what an emergency room would charge. Blue Cross & Blue Shield of North Carolina, which invested in a privately held urgent care company, noted that an ER visit typically takes more than four hours at an average cost of nearly $1,500, whereas an urgent care center visit takes much less time and costs $142. According to a 2009 Rand Commission report, 14% to 27% of all ER patients could go to an urgent care or retail clinic.
Urgent care is also a place where people can go when they can't see their doctors or when they don't have a doctor and need immediate attention. Getting to see a doctor isn't always easy, as reported in a survey by Merritt Hawkins, a physician search and consulting company: The average wait to see a family practitioner in the United States is 20 days, and as high as 66 days in Boston.
The problem may not get better. The American Association of Medical Colleges estimates a shortage of 45,000 primary care physicians by 2020, while in 10 years, 32 million additional Americans under age 65 will have insurance.
More patients to see fewer doctors is an effect of the Affordable Care Act, says Laurel Stoimenoff, a consultant to urgent care companies and vice president of the Urgent Care Association of America. 'At the end of the day, the ACA is bringing more people into the urgent care centers because they don't have easy access to primary care. It is hard to get in to see a primary care doctor, particularly if they're a new patient in a practice,' she says.
Hospital and physician organizations want in on urgent care because, as they evolve into ACOs that manage populations, it gives them a cost-effective way to manage risk as well as a source for referrals. Private equity investors see growth — they're in it for the money — but they've also served as catalysts to bring payers, plans, and urgent care companies together in joint ventures.
These affiliations have taken all sorts of shapes and sizes. As a hospital CEO for 16 years and now a consultant involved in urgent care, Tony Barber has seen his share of changes in health care. He says the sentinel event in the emergence of urgent care came in 2010 when the venture capital company Sequoia Capital and the private equity firm General Atlantic LLC acquired MedExpress urgent care for $450 million. Highmark has since acquired an undisclosed position in MedExpress, but declines to talk specifics about its involvement.
'They paid somewhere between 15 and 20 times EBITDA [earnings before interest, taxes, depreciation, and amortization], which is a huge number because until that point, nobody was willing to pay four or five times,' Barber says.
That transaction cast a temporary chill on the urgent care industry. 'Everybody was interested but nobody was playing,' he says. 'The sellers were standing off, saying, 'We want a higher price'; all the buyers were saying, 'We want to see how this works.'' The market started to thaw a year later when Elm Creek Partners, a private equity firm, bought a majority stake in Millennium Healthcare Management, now MHM Urgent Care, which owns 13 urgent care centers in southeast Louisiana.
'The other thing that emerged is the willingness of hospitals and insurance companies to co-venture in urgent care,' Barber says. 'If they can't get their price, then they do co-venturing relationships, which has brought to the forefront companies like WellPoint and Blue Cross Blue Shield of South Carolina and HCA Midwest Health System and many others.'
Providers are trying to 'get their members to the most appropriate and lowest-cost setting,' says Scott Perricelli of LLR Partners, a private equity firm. That's what investors find so attractive about urgent care.
That is the appeal of urgent care to Scott Perricelli, a partner in LLR Partners, a private equity firm that has invested in urgent care. 'What you're seeing in the marketplace with health care reform is providers trying to get their members to the most appropriate and lowest-cost setting,' he says. 'That was a lot of what really attracted us to this space.'
The ACO-urgent care partnership
For organizations like HCA Midwest Health System, which operates 10 hospitals and 80 physician practices in and around Kansas City, Mo., creating a joint venture with the urgent care provider CareSpot is all about managing risks as hospital groups evolve into accountable care organizations, Barber says. Ditto for the Lahey Health-CareWell venture in New England.
'The number one rule on risk is: You can't take it on if you don' have the data to back up how you're going to manage it,' Barber says. 'Hospitals didn't have that. On the other hand, the insurance companies do, but they weren't using it because they didn't have a delivery system. So hospitals have something payers need and payers have something that hospitals need, and neither one of them wants to get their peanut butter on the other's jelly. That will probably change, but for the moment it is a very uncomfortable arrangement.'
Massachusetts may be further along than the rest of the country with ACOs because it has had near-universal health care since 2006. Lahey Health and CareWell Urgent Care commenced their relationship at the beginning of 2014 as a two-way street of sorts. Lahey Health providers can refer patients from two different settings to CareWell centers: the emergency room when patients need a lower level of care, and primary care practices when patients need a higher level of care. CareWell doctors can refer patients to specialists and primary care doctors in the Lahey system.
Terry Giove, vice president for operations at CareWell, explains that the affiliation with Lahey Health enables Lahey to manage its risk. 'By partnering or collaborating with CareWell for their population health management, where we can see those lower-acuity patients who would be coming into the emergency department, we lowered the cost of care and lowered the risk,' she says.
Jack Cornwell, MD, regional medical director for CareWell, says the affiliation has strengthened bonds between CareWell and Lahey providers. 'We're working with the various department heads at Lahey Health to improve the referral channels,' he says. 'We have used a hot line to access primary care and specialty services at Lahey, so we intend to solidify and develop that so we have face-to-face contact with these providers, so they know us and we know them.'
That relationship fits well with the care model CareWell tries to follow, Cornwell says. 'We come at it from the premise that we want to be in a mutually constructive relationship,' he says. 'We do not want to be in competition; we want primary care to refer to us and we want to refer to primary care. We want to be the niche that refers upstream and downstream in terms of level of care that people require. We can't really stand alone. We function best as a collaborative relationship with the medical community that we're integrated with.'
To a lesser extent, the affiliation has positioned urgent care as an entry point for people who don't have a medical home, Giove says. 'Obviously in Massachusetts there aren't a lot of uninsured,' she says. 'People are supposed to have a medical home in this model, but not 100% do.'
In 2012, WellPoint joined forces with LLR Partners to invest in Physicians Immediate Care, which today has 32 urgent care centers in Illinois, Indiana, and Nebraska. The same year, Blue Cross & Blue Shield of North Carolina and Comvest, a private equity company, made an investment in FastMed to expand its urgent care footprint in North Carolina.
Barber, who has advised parties in both private equity and urgent care, sums up why private equity is investing in this area: 'An exit strategy.' He adds, 'I've never seen a single investor on the private equity side that didn't immediately have in their eyes an endpoint. Their motivation is to develop the business with the least amount of capital possible and most amount of locations to facilitate an endgame, which would be selling to another buyer. And most private equity firms see a future opportunity to sell to anybody — a health plan, another group that is doing a roll-up of urgent care regions, a hospital, another private equity company.'
Their typical time frame is five to seven years for a turnaround, he says.
Private equity partner Perricelli doesn't deny that. 'Our goal is to significantly grow the business over a period of time, and then we do seek to exit either through selling the business to another, larger business or taking it public,' he says. He participated in the WellPoint-LLR Partners-Physicians Immediate Care venture.
For WellPoint, the venture provided an entry into the lucrative Chicago market, says Colin Drozdowski, vice president for national provider solutions at WellPoint, which includes Anthem and its sister companies. 'Having an inside knowledge of urgent care, what the struggles are, and what opportunities they face would help us not only with Physicians Immediate Care but also in dealing with other urgent care providers in our markets,' he says.
'Your out-of-pocket expenses are less if you go to an urgent care center than they are in the ER' under one benefit design being considered by WellPoint, says Colin Drozdowski, vice president for national provider solutions.
WellPoint is also using the affiliation as a springboard for other innovations, Drozdowski says. 'The biggest lever that we can pull is benefit design, so we're creating a benefit differential such that your out-of-pocket expenses are less if you go to an urgent care center than they are in an ER,' he says.
'And we're enabling the consumer to have online, real-time decision-making tools, such as an app that will tell them what urgent cares are nearby so patients can actually make that decision before care is rendered and maximize their benefit and minimize their expense.'
Likewise, BCBSNC has used its collaboration with FastMed to launch innovations like a voucher for an urgent care visit it sent to members who had an 'inappropriate' ER visit in the recent past, spokeswoman Darcie Dearth says. Those who received the voucher used the ER less than the control group, which did not get the voucher.
The affiliation has also attracted interest from employer groups in programs like cosponsored community events and onsite wellness checks and blood pressure checks, she notes. 'Our collaboration with FastMed is one part of a larger effort to collaborate with doctors and hospitals and empower consumers to make informed decisions on their health care,' Dearth says.
Like getting them to think of alternatives before they go to the hospital emergency room.
Richard Mark Kirkner is a health care journalist who lives in Phoenixville, Pa.
Urgent care center requirements for accreditation and certification
At least three organizations offer certification and accreditation programs for urgent care centers.
The Urgent Care Association of America has two levels: certification and, for centers that meet more requirements, accreditation. A UCAOA-certified center has met a list of criteria and has a scope of practice that meets standards of easy access and services that allow for care of a broad spectrum of illness, injury, or disease. Since 2009, 750 centers have been certified nationwide. An increasing number of payers are now accepting the designation in lieu of their own credentialing processes or onsite surveys, according to the UCAOA.
The second level, UCAOA accreditation, means the urgent care center has met certification criteria for scope of services and accreditation standards of quality and safety, and has received ratings of excellence in categories such as governance, human resources, and patient-care processes.
The Joint Commission also accredits urgent care centers under an umbrella that includes a variety of ambulatory care settings. These standards address emergency management, human resources, infection prevention and control, information management, and medication management.
The American Academy of Urgent Care Medicine also accredits urgent care centers. Centers must submit to an onsite survey and must be under direction or supervision of a physician who accepts responsibility for the medical practice.
Urgent care deals in recent years
Here are some significant acquisitions of urgent care companies in the past few years:
In 2010, Humana acquired Concentra for approximately $800 million in cash. Concentra provides urgent care and other services in more than 300 medical centers in 42 states.
In 2011, BlueCross BlueShield of South Carolina bought the outstanding shares of UCI Medical Affiliates, a management company for the Doctors Care chain of urgent-care centers.
In 2011, Elm Creek Partners, a Dallas-based equity firm, bought a majority stake in Millennium Healthcare Management, now MHM.
In 2012, WellPoint teamed up with LLR Partners, a private equity firm, to invest in Physicians Immediate Care, which operates urgent care clinics in the Midwest.
In 2012, Blue Cross & Blue Shield of North Carolina and Comvest, a private equity company, made an investment in FastMed.
In 2012, Dignity Health, a health system that operates hospitals in California, Arizona, and Nevada, acquired U.S. HealthWorks, which operates urgent care and occupational health centers.
In 2012, HCA Midwest Health System and CareSpot established a joint venture to bring as many as six urgent care centers to the Kansas City, Mo., area.
More like this
'The Best Is Yet To Come' Managed Care for Affluent Elderly?
Keeping ED Costs Down an Exercise in Frustration
Mergers Remain Hot Topic In Managed Care
Liability Concern Balances Medical Tourism's Cost Appeal
Aetna Joins With Providers In Private-Label Health Plans
Meetings
Medical Devices Summit

(link is external)

Boston, MA
February 19–20, 2015
3rd Annual Summit to Improve Adherence and Enhance Patient Engagement

(link is external)

Philadelphia, PA
March 9–10, 2015
Value-Added Solutions for Enhanced Customer Experience

(link is external)

Philadelphia, PA
March 9, 2015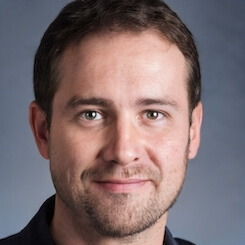 Paul Lendner ist ein praktizierender Experte im Bereich Gesundheit, Medizin und Fitness. Er schreibt bereits seit über 5 Jahren für das Managed Care Mag. Mit seinen Artikeln, die einen einzigartigen Expertenstatus nachweisen, liefert er unseren Lesern nicht nur Mehrwert, sondern auch Hilfestellung bei ihren Problemen.