After toying with different ways of controlling rising expenditures for imaging services, such as stressing appropriateness criteria, Medicare is tackling the problem head on by whacking payment rates for services provided in physicians' offices and in freestanding facilities.
In 2009, it cut payments for echocardiograms by 25 percent, from $356 to $268. This year it cut payments for myocardial perfusion SPECT (single-photon emission computed tomography) studies by 36 percent, from $594 to $379.
Imaging, particularly high-tech, high-ticket imaging, is the fastest growing category in the Part B fee schedule, up by 37 percent since 2003.
In contrast, primary care services and major surgical procedures grew by 15 percent, according to the Medicare Payment Advisory Committee (MedPAC).
In 2008, 7.5 million echocardiograms were performed and they ranked sixth among all Medicare services with expenditures of $1.4 billion; 3.4 million SPECT studies ranked eighth at $1.3 billion.
Opportunity for plans
The two high-profile cuts will save hundreds of millions of dollars annually. More importantly, Medicare is working to correct flaws in its fee schedule that produce overpayments for a wide range of services. For example, by 2013 across the board changes will reduce payments to radiologists by an estimated 23 percent.
However, this initiative will highlight other fundamental payment issues. For example, its cuts to physicians will create glaring discrepancies between its rates and much higher rates paid by health plans.
While health plans have used a coding loophole to piggyback their own cuts for echoes and SPECT studies on Medicare's lead, experts say they are caught in the bind of increasing provider leverage that prevents them from making the cuts that Medicare is pursuing.
Moreover, Medicare's cuts to physicians will create huge disparities between doctors' rates and the much higher rates it (and health plans) pay hospitals for the same services.
In response, an old payment methodology has resurfaced as a possible way to deal with the thorny payment issues that are emerging.
Medicare is pursuing several cost cutting strategies, aimed at tying payment rates to the actual cost of services.
"Several factors contribute to overpayments for procedures and imaging services," says Robert Berenson, MD, a MedPAC member and researcher at the Urban Institute who has studied the Medicare fee schedule.
"Some diagnostic services are paid through multiple component CPT codes, each representing different parts of the same service.
"Full payment is made for each component and that causes duplicate or overpayment for certain underlying costs, like the technician's time." Both echocardiograms and SPECT studies had three component codes.
Medicare's strategy for cutting echos and SPECT studies was to pressure the American Medical Association and specialty societies to develop one bundled code for each service, covering all components. That bundled echo code has a 27-percent payment reduction in the technical component.
Medicare is working on another form of bundling: combining and reducing payments for multiple imaging studies performed in the same session. "Over 80 percent of the time a CT scan of the abdomen will also include an order for a CT of the pelvis," says Thomas Dehn, MD, a radiologist and chief medical officer at National Imaging Associates, a radiology benefit management company. "Once a patient is set up for one of the tests, there is an inherent cost and time savings in continuing with a second study."
In 2007, Medicare imposed a 25-percent cut in the technical component of second CT, MRI, and ultrasound procedures performed in the same session as another procedure. CMS also pressured the American College of Radiology to develop a bundled code for these scans.
A 2009 GAO study estimated that Medicare could save $500 million by combining services that are frequently performed simultaneously. Besides efficiency, it justified bundling by referring to Medicare's longstanding multiple-procedure payment rule for surgery. Under this policy, also followed by private health plans, surgeons are paid 50 percent of the normal amount for a second surgical procedure in the same operative session, and 25 percent for third and additional procedures.
The RUC
The Medicare cost saving strategy that has the broadest implications is an effort to correct the data that are used to set payment rates. Medicare payments are based on assessments of the physician work, practice expenses, and malpractice costs for each service.
"Old, incomplete, and inaccurate data on physician work and practice expenses are being used to set payments, to a point where payment levels do not reflect the underlying cost of production," says Berenson.
The AMA and specialty societies have always played a large role in preparing and analyzing the data used for payment rates through the AMA's Relative Value Scale Update Committee (RUC), which advises CMS.
In 2006, MedPAC told the AMA and specialty societies that it thought the RUC's work was biased toward overvaluing services and lax in identifying services that might be candidates for payment reduction because of faster diagnostic equipment or new efficiencies in performing services.
"Since then the RUC has changed its tune," says Berenson. A required five-year review of CPT codes is scheduled to begin this year. "RUC leaders waited for the specialty societies to come forward, but they did not, so it is now proactively asking about overvalued services, including setting up a special subcommittee."
He adds, "The AMA and CMS have gotten with the program and over the next years we will see recalibration of the RVUs to get the prices more accurate."
Berenson says the RUC is taking the lead in reevaluating the physician work component of services while Medicare is working on practice expenses.
The physician work component consists of time and intensity elements. Intensity combines technical skill, physical effort, mental effort, judgment, and stress. There are problems with both time and intensity. "Most services include an estimate of time, rather than an objective measurement of actual time spent on the service," says Berenson. MedPAC reported that payment for a colonoscopy is based upon 30 minutes of physician time, whereas published studies report the average at 13.5 minutes. That overweighting of times causes overpayment.
The problem with intensity is that it has not been validated as a measure, yet it produces substantial variations in compensation for the professional component of a service. MedPAC reported that the intensity of a CT scan of the pelvis translates into an hourly compensation rate of $139, whereas the intensity of a routine office visit provides an hourly rate of $87, yet there is no solid evidence that the CT scan is more intense. Primary care advocates say a normal CT scan may be less intense than a visit for an elderly patient with multiple chronic conditions.
Over four years
In regard to more accurately measuring practice expenses, Medicare is moving to implement the findings of the Physician Practice Information Survey (PPIS), led by the AMA in 2007 and 2008. The survey results will change the practice expense per hour (PE/HR) for radiology from the current $204 to $134.84 — a drop of 34 percent. This cut is scheduled to be phased in over four years.
In the 2010 physician fee schedule, Medicare finalized practice expense changes ranging from minus 29 percent to plus 9 percent, to be phased in over four years. These are viewed as shocking changes in a time when Medicare has not made provided required inflationary payment increases.
Pushback
Medicare's assault on payments has produced equally strong reactions from physicians. The American College of Cardiology sued CMS to block the cut to SPECT studies and additional cuts to echocardiograms, alleging that the government violated Medicare laws by basing payment reductions on flawed data that were used to calculate practice costs for the specialty.
The court said it did not have the authority to review CMS decisions and dismissed the suit. In response, the ACC commented on its Web site: "The court decision only serves to emphasize the precedent that CMS can set physician payment in whatever manner it chooses regardless of impact and/or level of analysis."
Although specialists are cooperating in the RUC's review of potentially overvalued services and in creating bundled codes, there is resentment. "The only reason the specialty societies have signed on to take a beating through the RUC is to remain involved, because if Medicare does it alone, things might be worse," says Bibb Allen, MD, chairman of the American College of Radiologists Economics Commission and an RUC member.
Allen says that Medicare made similarly large payment cuts in the past. "Who knows how deep future cuts will go? You might think 50 percent would be the limit, but there is no guarantee that 65 percent or 75 percent cuts won't happen."
He brought up another thorny problem. "Medicare wants to give more to primary care but under the regulations, all fee schedule changes must be budget-neutral. The primary issue is reallocation of funds under budget neutrality; there are only so many dollars out there, so doctors have to machine-gun each other to protect their revenue. It's a zero sum game."
While the AMA and physician societies have complied with Medicare's requests for bundled procedure codes, the process has not been amiable. The AMA wrote: "The new bundled codes for echocardiography result from intense pressure by the Centers for Medicare & Medicaid Services (CMS), Medicare Payment Advisory Commission, and other policymakers to move toward combining codes for services frequently performed together." It added, "CMS has made clear its intention to unilaterally reduce payments if specialty societies do not act to create new bundled CPT codes, which the ACC has responded to by proactively developing new codes."
Health plans have severely limited opportunities to reduce payments, but some have used the new bundled codes as a mechanism to set echo and SPECT rates that are lower than the rates assigned to the former codes.
Unintended consequences
Cardiologists and radiologists have taken the brunt of Medicare's imaging cuts. Radiologists have limited opportunities to change their practices or pursue new practice strategies, but cardiologists are in a different position. "Most large, high-end cardiology practices have tried to develop one-stop shopping approaches and find themselves caught in this shift in payment," says Alice Gosfield, a health care lawyer who works with cardiology practices nationally.
Gosfield, a member of MANAGED CARE's editorial advisory board, says cardiologists are looking to align their practices with hospitals. These arrangements may include employment or management agreements for diagnostic services. "The default position of the hospitals seems to be 'we will employ you' without much strategic thought about what they will do with them once they own them."
However, increasing alignment between doctors and hospitals may increase providers' negotiating leverage with health plans. "There are markets," says Gosfield, "where the balance of power has shifted away from health plans."
The goal is to extract higher rates from health plans, as Medicare cuts payments or limits annual increases.
Both Medicare and health plans pay hospitals more than they pay doctors for imaging services, and both payers will end up paying substantially more for the same product. For example, Medicare's hospital outpatient payment for the technical component of an echocardiogram is a national average of $450.97 vs. $177.47 under the physician fee schedule. For SPECT studies, the discrepancy is larger, $775.09 vs. $316.70. Most health plans pay Medicare rates or more.
Berenson says the discrepancy between Medicare and private plan rates and between hospital and physician rates needs to be addressed.
An old idea is being revisited as a possible solution. In the 1970s, several states had hospital rate setting commissions that objectively set payment rates for hospital services. Rates were based upon reasonable costs and rate increases were limited. In addition, the set rates applied to all payers. This virtually eliminated rate negotiations and prevented both payers and providers from establishing rate negotiation leverage.
Maryland currently has a hospital rate setting program and rate setting legislation was introduced in the New Hampshire legislature in February. Proponents say rate setting tempers annual cost increases and it protects consumers who pay out-of-pocket expenses. However, experts also say new rate setting programs should include physician services, plus quality and utilization measures. Health plans generally have not commented on all payer rate settings, but this idea may have merit considering the limitations of other payment reform ideas.
For further reading
"Medicare Physician Payments: Fees Could Better Reflect Efficiencies Achieved. When Services Are Provided Together." (GAO-09-647). July 2009. This is the GAO's study of potential cost savings through bundling of procedures. http://www.gao.gov/new.items/d09647.pdf
Maxwell S, Zuckerman S, Berenson RA. Use of physicians' services under Medicare's resource-based payments. N Engl J Med. 2007 May 3;356(18):1853-61. This is a study of the 10 year growth in physician services by the type of service and physician under Medicare's resource-based relative-value scale.
Extensive technical information on Medicare's physician fee schedule, the Resource Based Relative Value Scale, and the RUC, including the coming reevaluation of physician services, can be found on the American Medical Association's Web site. This short link will direct you to that site: http://tinyurl.com/AMA-RBRVS
---
Our most popular topics on Managedcaremag.com
---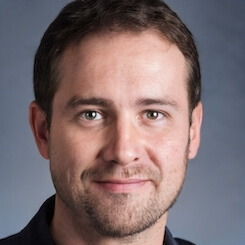 Paul Lendner ist ein praktizierender Experte im Bereich Gesundheit, Medizin und Fitness. Er schreibt bereits seit über 5 Jahren für das Managed Care Mag. Mit seinen Artikeln, die einen einzigartigen Expertenstatus nachweisen, liefert er unseren Lesern nicht nur Mehrwert, sondern auch Hilfestellung bei ihren Problemen.