They're customized to local caseloads and conditions, they coordinate with primary care practices, and they focus on building trust with patients
A busy primary care physician and a major insurance company in a health care system in the Northeast were becoming frustrated trying to manage the seemingly out-of-control HbA1c and dangerously high blood pressure of a diabetic patient. Sound familiar?
It turned out that behind this clear-cut medical problem lay a much simpler but equally vexing problem: The patient wasn't showing up for his regular appointments. The reason was simple: He lived with his son, who took the family car to work. The remedy was equally simple, according to a consultant advising the health care system: Arrange through a care manager for transportation. Not surprisingly, once that was taken care of, the patient's health improved dramatically.
Indeed, according to a major new study on complex care management (CCM), health care providers and payers can improve patient outcomes by intervening with high-need, high-cost patients — like the diabetic patient with transportation problems — by using a customized, non–cookie-cutter approach.
Success involves evidence-based monitoring of patient outcomes data and using those data to improve treatment, says Kenneth Coburn, MD, MPH, CEO and medical director at Health Quality Partners.
Health insurers should look critically at how to adapt these programs to meet the needs of their patients, the study concludes.
Published in August by the Commonwealth Fund, the study looks at the operational approaches of 18 successful CCM programs (see below) and offers practical guidance to providers, payers, and policymakers on best practices. The study focuses on programs in which specially trained teams co–ordinate closely with primary care teams to meet the needs of patients with more than one chronic condition or with advanced illness. Many face social or economic barriers to obtaining services.
The study, "Caring for High-Need, High-Cost Patients: What Makes for a Successful Care Management Program?" was written by Clemens S. Hong, MD, MPH; Allison L. Siegel, MPH; and Timothy G. Ferris, MD, MPH.
Hong is a physician researcher in the general medicine division at Massachusetts General Hospital in Boston. Siegel is a consultant at Slalom Consulting in Seattle. Ferris is medical director of the Massachusetts General Physicians Organization and vice president for population health management of Partners HealthCare, which is based in Boston.
"The science of complex care management is still in its infancy," the researchers caution.
While the evolving nature of CCM made identifying best practices difficult, they found distinct similarities in design and operations in the diverse group of successful programs. The most important similarity: belief by program administrators that there were still opportunities to improve care and reduce cost for these complex patients.
Role of chronic conditions
How much do chronic diseases affect our health care system? Check out these statistics from the Centers for Disease Control and Prevention:
As of 2012, about half of all U.S. adults (117 million people) had one or more chronic health conditions, and 1 in 4 adults had 2 or more.
In 2010, 7 of the top 10 causes of death were from chronic diseases.
In 2006, 84% of all health care spending was for the 50% of the population that has 1 or more chronic medical conditions.
According to the study, primary care-integrated CCM programs are the right approach to deal with these chronic conditions because their structure enables providers and payers to identify and engage patients at high risk for poor outcomes and unnecessary utilization, conduct comprehensive health assessments to identify problems that can be addressed through effective intervention, and respond rapidly and effectively to changes in patients' conditions to avoid unnecessary services, especially emergency department visits and hospitalizations.
What separates these 18 programs from the pack? First, the study notes, they focus on building trust with patients and primary care providers. Then the programs use a combination of qualitative and quantitative methods to identify patients and customize their approach to local contexts and caseloads. And finally, the initiatives offer specialized training for team members, using cutting-edge technology to bolster program efforts.
Customization is a must
Even with these features, customization — tailoring programs to account for particular context, such as practice size, location, program sponsorship, and governance — is essential, the researchers say.
For example, small, independent practices, which are less likely to have enough complex patients to justify investment in a CCM team, need to share CCM resources with each other, the researchers say.
In contrast, they note, regional care management entities that serve multiple practices are "particularly well suited for areas where smaller practices predominate," such as in rural locales.
CCM programs in rural settings require greater team resources or smaller caseloads "to offset the increased travel time and relative scarcity of community resources," whereas larger practices with sufficient numbers of complex patients should have "embedded care managers at primary care practices and other key sites." The researchers say, "Some CCM team members can be shared across practices."
Also critical for success is buy-in from providers. "Primary care teams familiar with the principles of team-based care and quality improvement processes are likely to be supportive of CCM programs, while CCM team members may facilitate practice change at primary care sites," they write.
Massachusetts General's Hong cautions that CCM treatment is complex. "We can't say, "Do this and it will be perfect.'" He believes a good starting point is to look at the examples used to illuminate best practices (see "Recipe for success" above). And the study has two clear-cut lessons, Hong suggests: Pay attention to psychosocial factors and coordinate all services involving patients, providers, HMOs, and other managed care plans.
In addition, patients often have more than one condition requiring coordinated treatment. This implies that a health plan or integrated health system can reduce cost and improve quality if it works closely with providers to develop complex care management programs that are embedded in primary care practices.
These practices will need data, financial support (including incentives to adopt CCM programs and seed funding to get going), and technical assistance on model design and implementation to be successful. And the approach will be different in settings with numerous small practices versus what it is in a large health care system.
For example Health Quality Partners, in Doyles–town, Pa., supports many small and medium-sized practices in rural Pennsylvania that would otherwise not have the capacity or capital to develop their own programs.
Health Quality Partners receives a monthly care management fee to serve higher-risk Medicare beneficiaries in collaboration with primary care physicians in more than 100 practices in seven counties. This approach allows many practices to benefit from the program without each one having to hire, train, and manage highly specialized nurse case managers.
In contrast, large health care systems like Partners Health Care may have the capacity and capital to develop their own CCM infrastructure and might focus on ensuring that incentives are aligned through full or partial risk contracts or at-risk care management fees.
It takes at least two years for programs to begin to achieve sufficient efficiency to generate savings. So in either case, health plans should account for this in their contracting.
"Treating people from a whole-person perspective became even more critical when distinguishing the best care management programs," says Slalom Consulting's Siegel, expanding on the notion of managing multiple diseases. "The best care management programs used a team approach to care for patients."
A multidisciplinary care team could include a primary care provider, a care manager, a social worker, a pharmacist, and even a geriatrician and a nutritionist, says Allison Siegel of Slalom Consulting.
The approach wasn't as simple as having a care coordinator, a primary care provider, or a disease manager in charge of dealing with a patient, which might seem like old-school care management.
Instead, Siegel says, the idea was to create a multidisciplinary team that "always included the primary care provider, the care manager, and the patient, and often included a social worker, a pharmacist, and other support personnel — for example, behavioral health, community support organizations, and specialists."
Geriatricians and nutritionists, for example, might be included.
"They invested in caring for people, not diseases," says Siegel.
That means taking care of nonmedical issues as well as medical ones, she stresses. The most successful high-risk care management programs took time to engage patients in key issues affecting their health, medical or not, as in the case of the diabetic patient without transportation.
This kind of approach requires trained health professionals who can engage in effective motivational interviewing.
For example, Care Management Plus, a cooperative project between Oregon Health & Science University and the John A. Hartford Foundation, surveys care managers after every training.
It consistently hears that the motivational interviewing skills it teaches are the best part of the training because they help managers interact with patients daily and engage patients in self-management, according to Siegel.
A burger said it all
Providers and health plans can improve outcomes in CCM just by communicating better, Siegel insists. "There is terrible continuity of care for all of our patients because providers don't or can't share information about patients across offices," she says. "This is a big problem between systems, but frequently it's a problem within a single system, too, especially for pharmaceutical or behavioral health management."
Siegel offers a way for health care systems to improve communication: Invest in building multidisciplinary teams embedded in primary care, and set care managers up to succeed with balanced caseloads and the right tools to efficiently track and manage ongoing communication.
A good care manager will coordinate with the primary care doctor and other providers to avoid costly hospitalizations and complications. But often, she says, organizational change is needed — and that's not a quick fix.
The bottom line, according to Siegel, is that CCM program operators need to build trust with patients in managed care plans.
"My favorite story," she says, "was from a nurse-social worker team who told us that the way they gained the trust of one patient was to buy her a Big Mac. Not exactly what you'd expect from a health care provider, but it opened the door for this patient to allow the team to help her."
Many of the successful CCM programs point to reducing costs as the rationale behind their initiatives. Della Gregg, health manager for Oklahoma's SoonerCare Health Management Program, says that the program was implemented as a direct response to legislative changes to reform Medicaid.
The initiative included researching alternatives to traditional disease management strategies and focusing on SoonerCare members with chronic diseases.
The program identified more than 100,000 patients, and the top 5% in utilization were targeted — including face-to-face contact for the top 1%, according to Gregg. "To run an effective program that improves quality while reducing costs, there needs to be a team-based approach in which the right members are identified and the entire multidisciplinary team is engaged."
When health plans lead
Sometimes, it's the health plan or health system itself that takes the lead in CCM. For example, says Randall Krakauer, MD, Aetna's national Medicare medical director, the health plan or insurer may believe that patient-centered collaborative ventures can serve as stepping stones to aligning financial incentives with higher-quality and more efficient care.
Case management means getting "as close to the action as possible," says Randall Krakauer, MD, Aetna's national Medicare medical director. That requires moving the function out of call centers and into communities.
Aetna's national Medicare Advantage Provider Collaboration Program includes the use of an Aetna nurse case manager, embedded with the medical group whenever possible, who helps coordinate care for Aetna Medicare Advantage members and works face to face with the medical group clinical staff to coordinate the care that plan members receive from the medical group physicians.
There are now more than 150 physician provider groups with collaborative arrangements with Aetna for Medicare that include clinical outcomes goals, data sharing, and clinical collaboration and support.
Under the program, Aetna nurse case managers also use advanced technology to monitor Aetna Medicare Advantage member care and health progress, supported by the ActiveHealth CareEngine System, which monitors all available information on patients, comparing it to current medical evidence and identifying and alerting members and doctors to possible urgent situations and opportunities to improve care.
The data can include an alert when a patient isn't taking a prescribed medication, suggest potential therapies that might be recommended for a diagnosis, or even propose tests that may not have been ordered for certain diagnoses.
The seven-year-old program grew out of Aetna's effort to build an aggressive case management system for Medicare patients. Aetna decided to work with providers to focus on outcomes rather than volume of service, Krakauer says. That was possible thanks to Aetna's ability to exchange information with providers, he adds.
Krakauer says that the collaboration also emphasizes getting "as close to the action as possible" in treating patients, which is leading Aetna to continue to move case management out of call centers and embed it in the community and with providers.
In addition to these newer CCM initiatives, health plans, integrated health systems, and insurers are relying on more traditional care management techniques, such as embedding personnel.
In California, for example, the Sutter Care Coordination Program (SCCP) uses embedded personnel to detect and monitor people with chronic diseases or conditions.
Michael Avriette, Sutter Health's vice president for care coordination, says the program began approximately 18 years ago and has continued to be updated in response to the results that are obtained.
It combines chronic care and disease management to address the medical and psychosocial needs of people with more than one chronic condition, Avriette says.
According to the Agency for Healthcare Research and Quality (AHRQ), the program reduced patient visits to specialists by 24%, emergency department visits by 13%, and hospitalizations by 39%.
"Because the program's sponsor, Sutter Health Sacramento Sierra Region, serves many patients on a capitation basis, much of the savings achieved through avoided medical costs are shared by its physician organizations and hospitals," AHRQ says.
AHRQ also notes that the program was the first of its kind to receive disease-specific certification from the Joint Commission. SCCP is specifically designed to make it easy for patients to take good care of their health and to use Sutter services and community resources, according to Avriette. That means giving attention to all aspects of personal well-being, including physical, mental, emotional, educational, and social support, he says.
SCCP team members include registered nurse case managers, medical social workers, and health care coordinators who help patients to understand their health conditions and to obtain services they need. The program also provides periodic monitoring to ensure that patients are following their doctors' instructions on taking medication.
Rx: sodium chloride, 1 grain
The Commonwealth Fund reports urges regulators and policymakers to encourage adoption of CCM programs.
"Both the emergence of key operational characteristics of successful programs and the apparent opportunity for continued improvement of these programs should spur policymakers to reduce barriers to more widespread adoption of primary care–integrated complex care management programs," the paper concludes.
But some experts warn against putting too much trust in CCM. The Commonwealth Fund study's findings "should be taken with a grain of salt, and eyes wide open, by any health delivery system, especially a managed care plan," says Brent Williams, MD, MPH, medical director at the University of Michigan Complex Care Management Program.
The programs in that study showed that they were effective in improving results for patients and lowering costs, but other studies have shown that CCM was not effective, Williams says, noting that the Commonwealth Fund report was based primarily on observational rather than randomized studies.
Another problem with the study, according to Williams: There are "many subpopulations" of high-utilizing patients who may come under the CCM mantle — they may include people approaching the end of life, people with behavioral problems, and patients with chronic conditions, catastrophic diseases, or limited resources.
In other words, he says, not every patient can easily be placed into a cost-effective CCM program if quality of life or social circumstances are particularly complicated. The effectiveness of CCM depends on carefully selecting patients, tailoring treatment, and continuing treatment.
But Williams, like the Commonwealth Fund researchers, stresses that CCMs work best when embedded in or tightly integrated with primary care practices.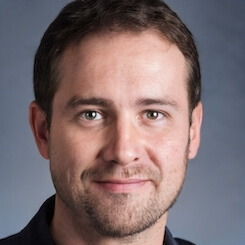 Paul Lendner ist ein praktizierender Experte im Bereich Gesundheit, Medizin und Fitness. Er schreibt bereits seit über 5 Jahren für das Managed Care Mag. Mit seinen Artikeln, die einen einzigartigen Expertenstatus nachweisen, liefert er unseren Lesern nicht nur Mehrwert, sondern auch Hilfestellung bei ihren Problemen.