House calls for the frail and chronically ill are making a comeback. But CMS and private payers are still figuring out how to make the economics work.
Eyes on the prize. Bill Hanigan, a wheelchair-bound retired school teacher, talks about his health problems with geriatrician Deborah Kylander, MD. "Geriatrics is not glamorous," says Kylander. "There's no money to do geriatrics but I love it." She gets information and insight from a house call that that she would never get from an office visit, she says.
Bill Hanigan, a wheelchair-bound retired school teacher, is the last patient of the day for geriatrician Deborah Kylander, MD. Hanigan has multiple myeloma and right-side paralysis as a result of a stroke. His wife, Barbara, greets Kylander with a hug at the front door of their Cape Cod–style house on a quiet side street in Duxbury, Mass.
During a 30-minute visit, Barbara explains how getting Bill and his wheelchair out the door, down the back stairs to the garage, and into the car takes half an hour. Given that each trip out of the house risks a fall or injury to both of them, she's grateful to have a doctor come to their house. After his stroke two years ago, Barbara knew she would need help providing care at home. A nurse at the skilled nursing facility recommended Kylander. "When I called the office, I asked if they were taking any new patients," Barbara says. "Whoever answered the phone said, 'No, not really, unless the patient is over 70 and homebound.' At that point I said, 'Hallelujah!'"
For Kylander, the mile ride to the Hanigan home is one of a dozen or more she'll make every week as she fills the gaps in care left by a health care system that is mostly failing the country's frail elderly. She certainly doesn't do home visits because it pays well. She gets a salary from a physician group called the Associated Physicians of Harvard Medical Faculty Physicians at the Beth Israel Deaconess Medical Center. She works for Beth Israel Deaconess–Plymouth. They're all part of the Beth Israel Deaconess Care Organization (BIDCO), but the point is that her two sources of payment do not cover her costs.
BIDCO funds the Village at Duxbury, a community for seniors that has homes, apartments, and an assisted living facility. Kylander works with one other geriatrician, three nurse practitioners (who also do home visits), an office manager, and two medical assistants.
Seeing patients in their homes is about much more than convenience, in Kylander's opinion. For certain patients, regular home visits are needed to ensure that she provides appropriate and timely care, she says.
Just before driving to the Hanigans, Kylander saw an elderly patient in her office who was an ideal candidate for a home visit. A family member had dropped him off, helping him use his walker to get from the parking lot to the waiting room. To Kylander, he looked weak, tired, and dehydrated. "I didn't know if he was going to pass out or end up in the emergency department later that day," she says. She wanted to know which medications he was taking but he didn't know because a family member manages his prescriptions for him. That family member would not return to Kylander's office until well after the appointment was finished.
"In some ways, geriatrics can be like pediatrics without the parent," she says. "You would never see a 4-year-old in the office on their own, but older people with cognitive impairment are seen independently all the time in the office, emergency department and other sites of care."
So, for this patient, Kylander could not accomplish one of the most important tasks: Medication reconciliation, a potentially life-saving process needed to resolve discrepancies and prevent adverse events for elderly patients, particularly those with many chronic illnesses. "I'm thinking, 'What can I possibly accomplish here in the office?'" she says.
An old-fashioned practice returns
While it's rare to find a physician who will make house calls, a growing number of doctors and other clinicians like Kylander are bringing the old-fashioned practice back. CMS recognizes the value of having providers go to patients' homes and pays for house calls, though not enough to cover the full cost, Kylander says.
According to its physician fee schedule for 2016, CMS pays only about $56 for a 15-minute home visit with an established patient, roughly $86 for a 25-minute visit, and around $129 for a 40-minute visit. Compare those with the higher rates the agency pays for office visits: about $73 for a 15-minute office visit with an established patient, roughly $108 for a 25-minute visit, and around $146 for a 40-minute visit.
Some private payers are willing to pay for home visits and are testing a variety of methods to care for people who have difficulty leaving their homes.
"Geriatrics is not glamorous," Kylander says. "There's no money to do geriatrics but I love it." In addition to doing home visits, she also sees about 15 patients two to three days a week in the office. "But they are all 85 to 90 years old. They're not coming in for a cold. They're coming in because they just got out of the hospital with heart failure and GI bleeding, etc."
CMS is using another one of its demonstration projects to test-drive house calls. Seventeen practices serving about 8,400 Medicare beneficiaries signed up for the Independence at Home project. Eligible beneficiaries must have two or more chronic conditions and have had a non-elective hospital admission within the past year. The project started in 2012 and is scheduled to end next year. According to a CMS announcement last year, the first-year results of the project showed savings of about $3,000 per beneficiary on average, and nine of the participating practices earned incentive payments for meeting quality and expenditure goals.
But neither CMS nor private payers have settled on the most cost-effective way to provide in-home care because such resource-intensive interventions require considerable investments of time and money.
Health plans, with their focus on population health and payment, have a strong tendency to standardize health care. If people need specialized care, insurers want to funnel those members into care coordination, disease management, or illness prevention programs where it's (mostly) one size fits all. This approach, however, is ineffective for patients who need individualized attention and for whom even a short ride to the doctor's office is a major obstacle to care, say proponents of bringing back the house call.
A growing number of ad hoc programs are designed to get health care providers into the homes of elderly, chronically ill patients. Major insurers are getting involved. In southeastern Pennsylvania, for example, Aetna has contracted with Health Quality Partners (HQP), a not-for-profit R&D group of physicians that designs new models of care for severe high-risk patients. UnitedHealthcare is working with the Camden Coalition of Health Care Providers to determine if the Camden model should be replicated in other places. (see "High-Utilizing Patients: Where Are the Savings?" Managed Care, January 2014).
Anthem is working with the University of Colorado on a program that will provide home visits to recently discharged patients, says Richard S. Frank, MD, of Anthem.
Anthem is working with Eric Coleman, MD, a professor of medicine and head of the division of Health Care Policy and Research at the University of Colorado, to develop a program that will provide home visits to members recently discharged from the hospital. In March, Anthem began to enroll patients in northeastern Ohio in the program, according to Richard S. Frank, MD, Anthem's vice president of health care management. The goal, says Frank, is to enroll enough patients to evaluate whether the program has helped to reduce readmissions.
RN visits
Since 2000, HQP, located in Doylestown, Pa., has provided in-home care for the frail elderly and chronically ill, says Kenneth Coburn, MD, HQP's president, CEO, and medical director. During office visits, physicians or other providers can easily miss the most important aspects of a patient's condition, especially factors that can increase the risk of illness or harm for patients with multiple chronic conditions, he explains. For these patients, HQP has registered nurses provide what he calls "advanced preventive care," a combination of care coordination, disease management and personalized illness prevention delivered in collaboration with the patient's primary care provider.
HQP, in its seventh year contracting with Aetna, offers the service to over 2,000 of the company's high-risk Medicare Advantage members in southeastern Pennsylvania. Most (60%) RN contacts with patients are in person, through house calls, accompanying patients to doctor visits, or group programs (weight measurement), with the rest made by telephone.
Home visits are not just for the truly homebound, says Kenneth Coburn, MD, CEO of Health Quality Partners. They're also for those struggling with self-management.
In Coburn's opinion, home visits are essential for most chronically ill patients. "I would say home visits are not just for people who are truly homebound and can't get out to the doctor's office, but it's also for people who struggle with self-management or don't have great support at home, or who may be in early mild cognitive decline and have trouble keeping track of their medications," he adds.
Once inside a home, HQP's RNs can see the risks a patient may encounter, from mundane home maintenance issues such as poor lighting or hazardous stairways, to more extreme social hazards such as neglect or abuse. If no one goes into the home to assess risks, these patients often end up in the emergency room or may even need inpatient care that could have been prevented, Coburn says.
Even well-intentioned physicians who specialize in care for the elderly or for patients with multiple chronic illness have no way to assess a patient's home risk with an office visit. "Mobility and function are really big aspects of home care that you see when you're in somebody's home," Kylander explains. "You see how they get up and move around the house. You see them furniture surfing. You see how they might trip over their oxygen tubing, or their cat or their dog. You see their obstacles and you can also check out their house for potential risks."
As Kylander points out, even the routine process of evaluating a patient's medications can be impossible in an office. But a provider in a patient's home can look at what's in the medicine cabinet.
Before taking care of Aetna members, Coburn's HQP participated in a CMS demonstration project that tested a nurse-based care management program that included house calls. According to results reported by Coburn in PLOS Medicine, the program reduced deaths by 25% compared with usual care. In a subgroup of those with heart failure, coronary heart disease, or chronic obstructive pulmonary disease, and at least one inpatient stay in the past year, there were 39% fewer hospitalizations and 37% fewer emergency room visits when compared with the patients who had typical care. This subgroup of patients also had 36% lower Medicare costs and a net savings to Medicare of $397 per participant per month.
Ninety percent of the Aetna patients enrolled in a program for the frail elderly with multiple chronic conditions get the services they need, says Humberto Guerra-Garcia, MD, a senior medical director at Aetna.
The HQP program is one of many that Aetna uses to maintain or increase its Medicare star ratings. So, for frail elderly patients and those with multiple chronic conditions, the HQP initiative has significant value, says Humberto Guerra-Garcia, MD, a senior medical director for Aetna in Philadelphia. To maintain or improve those ratings, Aetna needs to demonstrate that its members are following illness-prevention measures and are getting their needs assessed. Among the over 500 Aetna members currently enrolled in the HQP program, 90% are getting the services they need, he says. "Right now what we see is certainly encouraging, and the fact that we have had this relationship for a few years now means that we certainly believe it," Guerra-Garcia comments.
Does that mean Aetna will expand the HQP program to other areas? "We haven't decided that," Guerra-Garcia says. "We're looking into what should we do, meaning whether to expand it, or incorporate some of the know-how into our case management programs, or test how other populations would respond to this program."
Getting into homes
Just an hour's drive south of Doylestown, Jeffrey Brenner, MD, a primary care physician who founded and serves as executive director of the Camden Coalition of Healthcare Providers, is doing work similar to that of HQP. He developed a care delivery model to serve the most vulnerable residents of Camden, N.J., one of the poorest communities in the nation, by sending providers into patients' homes. Brenner, who started the coalition in 2009, is an expert in the value of home-visit assessments. In 2013, he won a genius grant from the MacArthur Foundation for his work with the coalition.
"I don't think you can do medication reconciliation well until you've stepped into someone's home and pulled open all the drawers," says Jeffrey Brenner, MD, of the Camden Coalition of Healthcare Providers.
Since 2013, the coalition has been working with UnitedHealthcare to serve high-risk members. UHC's efforts are typical of insurers who are reluctant to fund more robust home-visit programs because of the cost.
As Kylander has found, the payment rates for CMS's billing codes for home visits are insufficient to make in-home care feasible financially, Brenner says. "Most primary care providers struggle just to keep their offices open in the existing payment model. When you go to someone's home, the billing code doesn't pay enough to make up for the amount of time it takes you to get there, do the visit, and get back," he explains.
Under the coalition model, Brenner's group uses a combination of grant funds and contracts with Medicare and Medicaid to pay for delivering care in patients' homes. Like Coburn, Brenner finds it's less costly to have nurses and other providers do most of the home visits. Doctors working for the coalition do some of that work but mostly they see patients in the office. All of the coalition's providers help patients navigate the health care system, they coordinate care for them, engage social services if needed, and assess each patient's prescriptions.
"Just from the standpoint of medication reconciliation, patients can be on 25 different medications and some actually have saved every medication bottle they've ever been given. So we've gone into homes and found, like, hundreds of medication bottles," he says.
In one home, Brenner's staff found a bag containing $50,000 worth of medications that the patient had started and stopped. "I don't think you can do medication reconciliation well until you've stepped into someone's home and pulled open all the drawers, and cabinets and helped people dispose of all the old medication bottles. So that's just one small example of how important it is to get into patients' homes," he adds.
This spring a nurse visited a patient whose asthma was so bad she needed to be hospitalized repeatedly. Previously, this woman in her 50s had not been diagnosed with asthma. None of the physicians or nurses she saw during any of her hospital stays looked into the cause of the woman's condition. When Brenner's staff sent a medical student and physician to the woman's home, they found a leaky roof. "She had a hole in her ceiling, a hole in the wall, and still active leaking. She had mold all over," Brenner says. Knowing the patient was unable to afford the necessary repairs, the physician recommended she sleep in a downstairs bedroom.
"By sleeping downstairs and staying away from the mold, she's doing much better," Brenner comments. "But how would you figure that out without having visited?"
In fact, he argues, this woman's condition had been diagnosed incorrectly. "She actually has what's called extrinsic asthma, allergic asthma due to mold exposure from the leaking roof. That's a specific diagnosis that's different than just saying she has asthma," he says.
That's the same argument that Coburn and Kylander make: There's no way to assess a patient properly unless someone visits the patient at home. This is not news. Coburn has been studying the value of home visits since 2000 and has contracted with Medicare to evaluate the effect of a home-visit program on costs and quality.
Health care's four-letter word is standing in the way of the kind of care that Brenner, Coburn, and Kylander are providing: cost. Brenner is consulting with health plans and communities nationwide on how to develop cost-efficient models of delivering care in homes and is conducting a randomized controlled trial on the effects of his work on costs and quality. To date he has enrolled about 500 patients. He hopes to enroll 300 more and expects to publish results next year.
"My early inkling is that for a certain subset of folks, this model works wonderfully and for a different subset, if they're homeless, drug addicted, or mentally ill, the services we have in Camden are so poorly structured, it becomes a navigation to nowhere," he says. These early results have led him to consider the need for safe housing for those who are most chronically ill.
"We're thinking about what the next wave of work is and have gotten pretty deep into something called 'housing first,' which is housing regardless of sobriety," Brenner explains.
The coalition is testing this housing model with 50 patients, including an 80-year-old man who was living on a park bench in Camden. In this program, the coalition will provide new apartments, addiction treatment, and behavioral health services. "About 25% of our patients are homeless, and if they're enrolled in the clinical trial, nothing we do works until we get them into safe housing," he says.
Some health plans may be willing to try programs like Brenner's that provide housing and health care. Meanwhile, CMS and private insurers continue to explore how to bring back the house call so it's efficient and effective. "There are some great programs for the elderly," Kylander says. But they're not enough of them to care for all the patients who need the home care.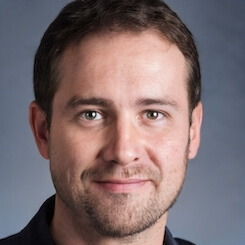 Paul Lendner ist ein praktizierender Experte im Bereich Gesundheit, Medizin und Fitness. Er schreibt bereits seit über 5 Jahren für das Managed Care Mag. Mit seinen Artikeln, die einen einzigartigen Expertenstatus nachweisen, liefert er unseren Lesern nicht nur Mehrwert, sondern auch Hilfestellung bei ihren Problemen.