If 1% of patients account for 21% of total health care spending, why is there so little proof of ROI from giving them appropriate care?
Think about this for a minute: Jeffrey Brenner, MD, says we have no idea how to deliver better care at lower cost.
Brenner is the highly regarded executive director of the Camden Coalition of Health Care Providers, a group of physicians, social workers, case managers, nurses, and others who seek to get vulnerable populations in Camden, N.J., the access to primary care that they need.
In 2002, he saw that the neediest and most costly patients were underserved in one of the poorest, most crime-ridden cities in the nation. Since then he has been developing an innovative system of care to identify these patients and get them appropriate, timely, and coordinated care rather than expensive, episodic, and urgent care. In October, Brenner was named a MacArthur Foundation fellow, a distinction that comes with an unrestricted $625,000 payment known informally as a genius grant.
Better than most, Brenner knows that the top 5% of all patients account for 50% of total U.S. health expenditures and that the annual mean expenditure for them was a staggering $41,000 in 2010, as the federal Agency for Healthcare Research and Quality reported in August. He also knows that the costliest of all patients are the top 1%, who account for 21% of health care expenditures in the United States, AHRQ says. The annual mean expenditure for these patients is $88,000, 10 times the $8,508 that is the average cost of care for a typical American, according to a recent report from the Commonwealth Fund.
Distribution of health expenditures for the U.S. population by magnitude of expenditure and mean expenditure, 2010
Known as high utilizers, these patients do not have regular access to a primary care physician or to a coordinated system of care. Instead they frequent the emergency room or repeatedly have inpatient stays. Hospital staff members call them "frequent flyers" because they have multiple uncontrolled chronic conditions such as heart disease, asthma, and diabetes. Often, they have untreated mental health and substance abuse problems too.
It seems obvious, then, that giving these patients regular access to care and preventive treatment would provide a return on an insurer's investment in this population. But to date, insurers are still seeking an ROI for this work.
Amazingly, one study published in Annals of Emergency Medicine (http://www.annemergmed.com/article/S0196-0644(11)00879-1/fulltext) in 2011 reported that when 30 high utilizers of the ER were given appropriate and timely care, the number of ER visits for them dropped from 904 in one year to 104 the next year. Also, costs dropped from $1.2 million to $129,792.
Despite the possibility that getting these patients into primary care could cut costs, the Camden coalition has operated without payment from insurers — at least until recently. Instead, its efforts have been funded almost exclusively by grants from the Robert Wood Johnson Foundation, the Nicholson Foundation, and the Center for Medicare and Medicaid Innovation.
How can it be that the United States has the reputation among some observers for having a great health care system and is in the midst of a historic effort to reform that system to provide better care to more Americans, and yet it lets the poorest and neediest high-utilizing patients seek care in the most costly settings repeatedly? Paradoxically, Medicare, Medicaid, and commercial insurers pay for repeat ER and inpatient stays but do not pay for the work the coalition does.
"There are no billing codes for this," Brenner said during an interview in 2011 on the PBS documentary news show Frontline. "There's no way currently to bill insurance or to bill Medicaid or Medicare for the kind of care that a team like this delivers. Other people have tried this, but it's just very hard to get sustainable funding for this kind of work." Since that interview, Brenner's coalition has begun working with UnitedHealthcare to provide care to United's members in Camden and gets paid for that work as an in-network provider. In the fall, the coalition signed a contract to expand the work it does for United members in the city.
Still, health insurers have a lot to learn about how to identify and care for high utilizers and improve the care of populations, Brenner says. "The whole field of population health as an intellectual discipline is about 30 years behind where it needs to be," he comments. "We can separate Siamese twins, transplant hearts and lungs, cure some kinds of cancer, but we have no idea how to deliver better care at lower cost.
"Part of the reason is that a lot of the innovation has been happening in places where people want to lock it up, copyright and trademark it so they can hide their special sauce. We don't have the basic research we need, and funding from the National Institutes of Health and AHRQ is lacking. We have a lot of incorrect models of care that don't work."
Perhaps most damning is a health care payment mechanism that provides a financial incentive to deliver inappropriate care repeatedly in the most costly settings: the emergency room.
Medicare, Medicaid, and commercial insurers pay for patients to get care in the ER over and over, and they pay for patients to have recurring inpatient stays as well. Yet until recently these payers have not paid for what Brenner does: identify patients in need, educate them about how to use the health care system appropriately, and ensure that they get the primary care they require to prevent repeat ER visits and inpatient stays.
"We have a system that supports illness, which is: fill the beds," Brenner says. "It's a very unstable business model with too many beds and too many cranes over hospitals building new wings we don't need. We have too many specialists and not enough well organized, well coordinated primary care. If we ever have a health outbreak of wellness and coordinated care, we'll have to shut down half the hospitals in the country."
Who overuses the ER?
In Camden, these problems were obvious to Brenner. He saw that patients from certain neighborhoods, even specific public housing units, would use the ER repeatedly. These patients felt most comfortable getting care in the ER or spending a few days in a hospital. A study published in Health Affairs in July reported that patients with low socioeconomic status use more acute hospital care and less primary care than patients with high socioeconomic status, a pattern of care considered to be harmful to these patients' health and, of course, costly to the health care system ("Understanding Why Patients of Low Socioeconomic Status Prefer Hospitals Over Ambulatory Care," http://content.healthaffairs.org/content/32/7/1196.abstract).
If needed, transportation via ambulance is covered as well, again thanks to wrongheaded financial incentives from government and commercial payers.
"We started to see that we were ignoring the worst of the worst patients," Brenner says. "They were lying in hospital beds and driving up costs. Actuaries had written them off as just a loss. But we know that in these high-cost patients is where all the savings are, because each one can cost as much as $100,000 a year and they don't want to be there. They're waiting for someone to pay attention to them, and they're hard to find."
By poring over ER and inpatient data, Brenner developed methods to find these patients and then met with them in the hospital or in their homes. Then he got them the intensive face-to-face care they need. His model of care delivery is one health insurers do not do well.
"Doing what we do would be a real paradigm shift for the managed care industry," he says. "Actually, I don't think they're capable of managing community-based clinical models where they send nurses out to bang on doors. That will never be their sweet spot because they would have to eliminate the telephonic care management model they've developed. They need to invest in building resources in communities that can deliver care to high-utilizing patients and others who need the most care."
Kudos to UnitedHealthcare
While critical of managed care, he also recognizes that health insurers are learning. He singles out UnitedHealthcare for developing a pilot program for 30 high-utilizing Medicaid recipients in Camden. This fall, UHC signed a larger contract to allow Brenner's coalition to cover more UHC patients on Medicaid this year.
Scott Waulters, president of UnitedHealthcare Community Plan, which serves Medicaid patients in New Jersey, says UHC met with Brenner in 2011. At the time, UHC wanted to improve the efficiency of its population health programs. "They had already put together the infrastructure for a field-based, high-touch case management program that included social workers, outreach staff, and case managers," Waulters says. "Here was someone who was not just coming to the insurance company and saying, 'We need funding to get a great idea off the ground.' He had a running program and the foundational infrastructure in place to tackle a problem that desperately needed to be addressed."
In January 2012, UHC signed a contract to have the coalition care for 30 high-utilizing patients in Camden. It also signed a contract with CAMCare, a federally qualified health center in Camden that runs a similar program for high utilizers.
"We just recently looked at our outcomes data on this population and we're seeing some pretty favorable results," says Waulters. "Total dollars spent has come down for our pilot managed population under the coalition's care versus the unmanaged population that followed traditional managed care protocols. For the high-touch part of the managed population, we have seen some decreases of more than 20% of the cost of care."
ER visits have dropped, and inpatient stays also have declined by more than 20%. It was a small pilot, but the results were dramatic for these super utilizers. "Physician costs trended down but primary care visits increased significantly, which was one of the goals of this program," he adds. As a result of this moderate success, UHC signed a contract in the fall to add eight additional practices, serving 8,000 Medicaid members in Camden and for these patients UHC will follow Brenner's model. Many of these patients will be high users of health care services, Waulters says.
Just as Brenner suggests, improving care for high utilizers involves transforming primary care, says Edie Calamia, MD, UHC's chief medical officer in New Jersey.
"There really are two parts to this program," she explains. "One is a high-touch part where we seek to engage with the high utilizers to get them the care they need. But the other involves practice transformation to make sure the practices are building relationships with patients to find out what is driving increased ER use and inpatient stays."
Once UHC understands the reasons that members don't go to their primary care providers, it can start making members comfortable about using PCP offices to get regular access to medical care.
"In that way," says Calamia, "we'll start to prevent inappropriate utilization."
After all, managed care was built on the idea that reducing health care costs involves improving quality and access to care. "Access is one of the biggest issues in making members feel comfortable using the primary care practice," she says. "We need to make sure the practices have capacity to stay open late or weekend hours."
If practices are not open after regular business hours, they may need to provide an appropriate referral to an urgent care center or a practice that will provide care.
Going to the homes
Another part of the initiative involves going into patients' homes. Serving the aged, blind, and disabled in Camden and throughout New Jersey, UHC has a field staff that has done more than 50,000 home visits in New Jersey over the past 18 months as part of a similar program, Waulters says.
"That way we can make sure these patients have the care they need lined up," he says.
Calamia agrees, saying that going to a patient's home is costly and time-consuming but is necessary to understand the patient's psychosocial needs. "In the home, you can identify the barriers to care and what drives ER visits," she says.
To care for these patients, UHC pays participating physician practices a fee-for-service rate and it pays a nominal amount per member per month to cover the extra costs of going into their homes and developing relationships with patients, Waulters says. UHC also shares some of the savings from this program with physicians based on quality and utilization metrics, he adds.
The additional funding allows the physicians to hire social workers or nurses to work with patients. UHC also has a nurse on staff to educate practices about how to engage patients, Calamia says.
Cigna's success
Cigna is another insurer that uses a team-based approach in an accountable care style organization, which it calls collaborative accountable care (CAC). Physicians in a CAC initiative in Jackson, Tenn., have successfully cut the number of ER visits by high utilizers. Cigna reported in August that by helping frequent emergency room users receive the care they need in the most appropriate setting, Cigna members used the Jackson Clinic ER half as often as members of the overall market.
Renee McLaughlin, MD, Cigna's medical director in Tennessee, says the CAC was not designed specifically to target high utilizers, but frequent ER use and excessive inpatient stays were targets. Just as Brenner reports, cutting costs means identifying problems and designing interventions.
"We provide detailed information down to the individual patient level on all aspects of ER care for high utilizers, and for ER visits that, based on diagnosis and intensity, might have been avoided in favor of a less intense setting such as an urgent care center, convenience care center, or physician's office," says McLaughlin.
"We break the data down into categories that are often overlooked," she adds. "For example, we define high utilizer as anyone with three or more ER visits in the preceding six months. Then we inform the care coordinators who are employed by the physician practices about the patient name, the physician, and the diagnoses leading to ER use for these patients, because that often drives ER use."
The Jackson Clinic has expanded its office hours and added urgent care clinics that are open seven days a week. One is open until 6 p.m. and the other is open until 9 p.m. Cigna pays the clinic a fee for care coordination to help the physicians manage patient care.
"All these pieces together drive down high-utilizer costs and ER visits in general," McLaughlin says. After going up by 3% to 7% in previous years, costs did not rise at all in 2012, she adds.
By the end of 2013, Cigna had 75 CACs operating nationwide and shares half of the savings with its participating physicians and half with its employer customers, she says.
For the Jackson Clinic, the benefits of joining the CAC program were obvious, says Sarah Bynum, RN, the clinic's manager of clinical informatics and population health management. The physicians welcomed the shared savings but also appreciated that Cigna would pay to place a care coordinator in the practice to help care for patients and to help the practice identify and fill gaps in care. "Plus, the care coordinators can work with the patients to find out why they use the ER so much and educate them about getting care in more appropriate settings," Bynum adds. The 127-physician Jackson Clinic serves more than 5,500 patients covered by a Cigna health plan in 13 offices in Western Tennessee.
Steps in the right direction
Although Cigna and the Jackson Clinic are not working with the neediest patients, their work in Tennessee and the efforts of UHC in New Jersey show that health insurers are learning to deliver better care at lower cost. While Brenner says all insurers have a long way to go to improve population health as he envisions it, Cigna and UHC are taking steps in the right direction.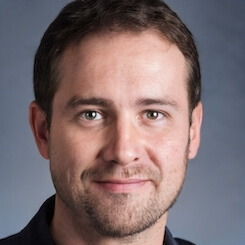 Paul Lendner ist ein praktizierender Experte im Bereich Gesundheit, Medizin und Fitness. Er schreibt bereits seit über 5 Jahren für das Managed Care Mag. Mit seinen Artikeln, die einen einzigartigen Expertenstatus nachweisen, liefert er unseren Lesern nicht nur Mehrwert, sondern auch Hilfestellung bei ihren Problemen.