Publications that cover health care — this one included — are filled with stories about how physicians, hospitals, and insurers are working together to deliver better care at lower cost. Experts at conferences present slides showing how providers are driving down costs while improving quality. But there's just one trouble, insists Jeffrey Brenner, MD: We don't really know how yet.
Brenner, executive director of the Camden Coalition of Healthcare Providers, in New Jersey, says that until the payment system is reformed, physicians, hospitals and other providers will continue to pursue profit while all but ignoring the need for cost control and quality improvement. (He made a related argument in these pages back in January: High-Utilizing Patients: Where Are the Savings?.)
Best example
It's not that Brenner doesn't know the hymn book from which we're all supposed to be singing. The Camden Coalition is one of the nation's best examples of how to deliver better care to patients, and Brenner is striving to drive down costs as well. By working in neighborhoods to meet individuals' needs, the coalition is doing what the health care system often fails to do: solve the problems that cause patients to misuse and overuse the health care system.
"We have a broad set of rules that don't make any sense, and yet a lot of people play by those rules."
But Brenner, who is also medical director of the Urban Health Institute at Cooper University Healthcare, has found that things are a little more complicated than they're supposed to be.
"If you asked me five or ten years ago about for-profit companies in medicine, I would have demonized that whole sector. But actually, I've seen plenty of not-for-profit organizations behave badly, and I've seen for-profit entities behave well. The bigger problem is that we have a broad set of rules that don't make any sense, and yet a lot of people play by those rules, which means at some point we are going to have to change them."
Physicians, hospital executives, and other providers tend to focus on making a profit, which they need to survive, he says. "If you're a good hospital executive, whether for-profit or not-for-profit, you hire the specialists who do the most lucrative work and you do as much of that work as possible, You do whatever you need to do to grab as much market share as you can, regardless of whether the patients need it or the community needs those services. There's a real problem in that, but it's not the fault of individual hospital executives. It's not the fault of physicians, either.
"The problem lies in the fact that we have a payment system that provides a financial reward for delivering those services, and that means we've got some fundamental structural difficulties that affect everyone, for profit and not for profit."
One fundamental structural problem is that when a program works, as the Camden Coalition's initiatives are working in Camden, it's difficult to adapt it to other cities and towns without getting the support of a large corporation or the government.
Voice of reason
"For programs like ours to succeed, we need some entity to share the risk," says Brenner. "We need someone to pay claims and to be the voice of reason that says you can't keep buying that drug or spending that amount of money. That's the role insurers play in society, and it's an incredibly important one. But insurers need partners to solve the problem of how to deliver more care more efficiently. So figuring out what each role is and who should take on each role are key requirements of innovation."
In the weeds
Adds Brenner: "I have no interest in hiring actuaries, and I have no interest in sitting on an insurance company's finance committee. That's their job. But they need to back up people like me who want to get in the weeds and make the health care system work for patients."
The problem, then, is partly one of scale. Programs that serve targeted populations — such as the Camden Coalition, which works with the neediest residents of Camden, N.J. — are effective but small. Finding a way to refashion systems that work on a small scale so that they can serve larger populations is a problem insurers and providers have yet to solve.
"We have structures at the community level that are working, but we don't have anything that aggregates these efforts, that pulls together the disparate groups that are doing great work serving discrete populations. That's what insurers can do."
Brenner cites an example of the importance of scale. "The early days of AmeriChoice, a health plan in Philadelphia, were very innovative," he says. "They could break rules and do a lot of creative projects that allowed them to meet the needs of their member-patients.
"Then they got profitable and were bought by UnitedHealthcare in 2002. And now there's an expectation that they'll be more uniform in their approach to delivering care because they will be part of a large corporation. As we know, corporations want standardization."
When United acquired AmeriChoice, the plan primarily served Medicaid members in four states. It has since expanded to serve members in 25 states and the District of Columbia.
Insurers have shown that they can acquire smaller operations, but rather than fostering what these operations do well, they standardize processes, and what once worked well on a small scale risks being forgotten.
"We don't have structures that are clearly defined. In fact, we don't even have words to define population health. When those of us in the Camden Coalition meet with insurers, it's almost as if we speak different languages."
The solution, he believes, involves a number of steps. One is to develop the science behind population health. "I've read a lot of definitions of population health and they're all over the place," he says. "Do we even have a consensus definition? At the Camden Coalition we define it as better care at lower cost for everyone, every day."
One useful step might be to conduct randomized control trials on what strategies are effective for delivering care to populations. But such research requires so much funding, Brenner says, that it is unlikely to come from any one source.
"Pulling together the legal, data, research and clinical infrastructure to do randomized control trials well is difficult," he adds.
Blend
"The current thinking holds that population health is a blend of psychology, sociology, anthropology, computer science, business and systems engineering. We need to pull all those disciplines into one field of knowledge, and then we need to figure out how to describe it and teach it to others."
And then perhaps the health system may begin to understand how to deliver better care at lower cost.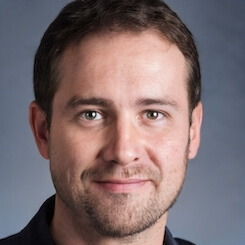 Paul Lendner ist ein praktizierender Experte im Bereich Gesundheit, Medizin und Fitness. Er schreibt bereits seit über 5 Jahren für das Managed Care Mag. Mit seinen Artikeln, die einen einzigartigen Expertenstatus nachweisen, liefert er unseren Lesern nicht nur Mehrwert, sondern auch Hilfestellung bei ihren Problemen.