A new precertification procedure addresses key elements in genetic testing
One of the most rapidly evolving areas of genetic testing is for germline mutations — changes in the DNA of egg or sperm cells that are passed on to offspring, potentially popping up in a person's life as a heritable condition.
The test for breast cancer susceptibility in the BRCA1 and BRCA2 genes is probably the most widely recognized germline mutation test. Angelina Jolie's recent prophylactic double mastectomy as a result of this test gave a real boost to hereditary breast cancer testing.
More testing
"There has been an increase in BRCA testing since the Angelina Jolie news article" last April, says David Finley, MD, Cigna's national medical officer for enterprise affordability and policy. "We did not anticipate that the interest would be sustained. I thought it would have peaked two or three months after the news, but it has continued,"
"The chances of having a mutation of unknown significance are as high as or even higher than the chances of getting a positive result for the primary indication," says David Finley, MD, Cigna's national medical officer for enterprise affordability and policy.
The most visible development in germline testing is for hereditary cancers. Tests involving individual genes have grown to panel tests incorporating multiple genes, in some cases more than 25. Some of these tests provide one-stop shopping, covering multiple hereditary cancers.
The banner on the home page of Myriad Genetics, the commercial lab with the original BRCA test that was the subject of the Supreme Court case on the patentability of genes (decision: no patents), blares "hereditary cancer — know your history, know your risks," touting its 25-gene test. Other commercial laboratories, such GeneDX and Ambry Genetics, offer similar tests.
The developments with hereditary cancers are one example of the expansion of genetic testing on all fronts as costs fall, new biomarkers are discovered, and the power to accurately detect alterations increases.
While these advances offer hope in personalized medicine, they far outstrip the ability of clinicians to effectively integrate genetics into their practices, posing numerous problems for health plans.
Three challenges
In September 2013 Cigna initiated a clinical management program for genetic testing that addresses three very important challenges: improving consumers' understanding of genetic testing, ensuring appropriate utilization, and helping physicians incorporate genetics into their practices. Cigna has become the first national health plan to use genetic counseling as an integral part of genetic testing.
Pretest counseling by a certified genetic counselor is required before test precertification for breast, ovarian, and colon cancers and a cardiac condition known as long QT syndrome. Cigna has contracted with Informed DNA to provide genetic counselors to referring physicians and patients, locally or by phone.
The program is a first step in responding to widespread challenges in genetic testing. "About 80% of the tests that go through our review program do not require genetic counseling," says Finley. "There are many genetic tests that can be done, but most have very limited clinical impact because we do not know what to do with the results. The three cancers that we link to genetic counseling are a minority of our volume, but the biomarkers and tests for them are well established, and there are clear patient management approaches based on the results."
Commonly misused
"The goal of the program is to provide an opportunity for doctors and patients to become more fully informed about these complex genetic tests," says Finley. "The reason we focus on those tests is that they are commonly misunderstood and misused, and the volume is high.
"There is no question that the BRCA1 and 2 tests have clinical value if used according to the criteria that would establish a man or woman as having high risk.
"The problem is that the tests and risk criteria are misunderstood by both doctors and patients, and the tests are frequently ordered for people who are not at high risk for the alteration."
Variability in training
Misuse of the testing partly stems from variability in training and knowledge of genetic testing among the wide range of doctors who order the tests — oncologists, internists and family physicians, obstetricians/gynecologists, breast surgeons, cancer surgeons, and cardiologists.
"Our program is designed to get very accurate information through the use of genetic counselors in collecting and analyzing customers' personal and family history information," says Finley. "Based on their risk assessment, the counselors make a positive or negative recommendation for testing.
"Another important part of the counselors' job is to explain the entire testing process to patients and their doctors, including such things as what to expect from the test results and how that information may affect services after the test. Patients should have a clear understanding of why they are or are not having the test as well as the basis for that recommendation." The genetic counselors' services also help physicians understand genetic testing.
Recommendation
If the doctor wants to order a test, the patient must first see a board-certified counselor who will decide whether the patient meets the criteria. Cigna reviews the counselor's recommendation before certifying the test.
Accurately determining risk is important because of the relative low incidence of confirmatory results from genetic tests for hereditary diseases. The NCI says the BRCA1 and BRCA2 mutations account for about 20%–25% of hereditary breast cancers and about 5%–10% of all breast cancers. Mutations in these genes account for about 15% of ovarian cancers.
Genetic tests like the BRCA1 and 2 test commonly also identify alterations in these genes that are separate from variants that are directly associated with the disease. These additional alterations can cause confusion and concern among patients and thus they reinforce the need for a thorough risk assessment and referral of only appropriate high-risk patients for testing.
"The chances of having a mutation of unknown significance are as high as or even higher than the chances of getting a positive result for the primary indication," says Finley.
"By using the test for people who are not truly high-risk, you open a can of worms by subjecting them to a test where you get a result that you do not know what do with."
IOM report
As an example, a 2011 Institute of Medicine report on incorporating genetic information into clinical practice said that at that time, more than 150,000 patients had been tested for BRCA1 variants and tests detected 10 to 20 new missense variants each week.
New alterations
This reflects the current state of the art in genetic testing: While genes like BRCA1 and 2 are associated with a particular disease, new alterations pop up as more people are tested, and geneticists have not identified the cause or causes of disease-producing mutations.
Since testing within specific genes produces a steady stream of new alterations, the recent development of multigene breast cancer tests and gene-panel tests for multiple hereditary cancers increases the possibility of identifying more alterations of unknown significance.
Cigna's program lays out procedures to ensure that the first steps of genetic testing are properly handled — in this case by conducting thorough risk assessments and ensuring appropriate access to testing by truly high-risk patients. From there, Cigna plans to move ahead carefully.
"This is a new program and it's complicated." says Finley. "Because there are many moving pieces and constant developments in genetics, we decided to start with a small number of tests and get the wrinkles ironed out. The two major pieces of this program are very different from other clinical management programs and we want to make sure that we are doing it absolutely correctly and that our customers are satisfied." (The two major pieces are using counselors to obtain a detailed and complete family history and then allowing people who might have questions to meet with counselors.)
Growing recognition
Use of genetic counselors to conduct better risk assessments and provide a recommendation for tests ordered by physicians is a novel approach to precertification. It reflects the growing recognition of the role that genetic counselors can play in this very complex area of medicine, and it helps physicians integrate genetics into their practices. But it also injects a new precertification procedure that some physicians may object to.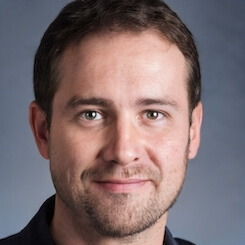 Paul Lendner ist ein praktizierender Experte im Bereich Gesundheit, Medizin und Fitness. Er schreibt bereits seit über 5 Jahren für das Managed Care Mag. Mit seinen Artikeln, die einen einzigartigen Expertenstatus nachweisen, liefert er unseren Lesern nicht nur Mehrwert, sondern auch Hilfestellung bei ihren Problemen.