Touted as a cost-saving and quality improvement tool, HIEs — public and private — are just beginning to show what they can do
HIEs have been MIA, at least up until now. Health information exchanges – trumpeted as a boon to payers, providers, hospitals, and pharmacy benefit managers (PBMs) in the effort to improve care, reduce costs, and comply with federal mandates – are still a work in progress.
While experts continue to tout the benefits of both public- and private-sector HIEs, their effect on health plans is unclear, as stakeholders explore options and alternative models for sharing vital diagnosis and treatment information. Those models vary among both public and private HIE network members, depending on their needs.
As far as public HIEs are concerned, the federal program began with much promise and fanfare. In March 2010, the Department of Health and Human Services made a huge splash when it unveiled State Health Information Exchange Cooperative Agreement Program awardees. Fifty-six states, territories, and qualified state-designated entities (SDEs) received awards totaling almost $550 million. In January 2011, an additional $16 million was made available to states through HHS's Office of the National Coordinator for Health Information Technology.
The federal program funded states' rapid efforts to build capacity for exchanging health information within and between states. Awardees were responsible for increasing connectivity and enabling patient-centric information flow to improve the quality and efficiency of care.
The national co-ordinator identified several key issues for optimal exchange of health information in the areas of governance, policies, technical services, business operations, and financing mechanisms for HIE over the four-year performance period. Its hope: Health care providers and payers would see both short-term and long-term benefits.
Not-so-little black book
But four years later, the outlook, at least for public HIEs, doesn't look quite so rosy – at least according to one major study. Earlier this year, Black Book Market Research, in its annual satisfaction survey of HIE users, found that large numbers of payers are investing in private HIEs because public ones are too bureaucratic, expensive, and complex.
Many of the current public HIEs were funded by the Health Information Technology for Economic and Clinical Health Act (HITECH), but the federal money has begun to dry up. That means public HIEs face the prospect of needing to increase fees or develop alternative revenue sources, experts say. And according to Black Book, payers appear skeptical of the ability of the public exchanges to do that, as well as their ability to improve the delivery of health care services over time.
Specifically, Black Book researchers found that 94% of payers don't see HIEs being worth the cost and effort, and 97% of insurers claimed that public HIEs are struggling to exchange trusted patient data sets between payers and providers. As a result, some public HIEs have been shutting down as federal funding has diminished, while others are undertaking changes to allow people to continue to use the system.
Kaiser out front in Colorado
But health plans are far from abandoning public HIEs. In February, Kaiser Permanente Colorado agreed to join the Colorado Regional Health Information Organization (CORHIO), the state-designated HIE network. Participation provides Kaiser Permanente's physicians and other clinical caregivers with information on their members when care is provided outside of the health plan's centralized network. Kaiser Permanente plans to use the HIE information initially for members in southern Colorado and later to expand to other parts of the state. Kaiser organizations also are involved with the Maryland state exchange and a regional public exchange in San Diego.
Fluid situation
In Florida, says Heidi Fox, administrator of that state's Office of Health Information Exchange, the situation for HIEs is fluid and likely to remain so for much of the year: "It's all unfolding pretty quickly. The market is still shaking out. We'll need to look at the end of the year."
That means after the Centers for Medicare & Medicaid Services (CMS) Stage 2 meaningful use requirements kick in. Stage 2 has taken effect in federal fiscal year 2014 (ending September 30) for eligible hospitals and critical access hospitals, and in calendar year 2014 for eligible professionals. Stage 2 focuses on advanced clinical procedures, including:
Measures focused on more rigorous health information exchange
Additional requirements for electronic prescribing and incorporating lab results
Electronic transmission of patient care summaries across multiple settings
The public HIE exchange was launched by Florida's Agency for Health Care Administration (AHCA). The AHCA awarded a company called Harris a four-year, $19 million contract for the statewide HIE. The exchange's 22 initial participants have access to technical assistance from Harris. After July 2014, organizations can continue to join the exchange, but technical assistance won't be available through the state contract. Subscribers are charged a fee for the HIE's service, a fee implemented to replace federal funding.
Health plans currently are participating in the HIE's event information feature, which provides information on when a patient has an encounter with a hospital, such as admission, treatment, or discharge, according to Fox.
Texas experience
Meanwhile, in Texas, with its large population and extensive and varied geography, multiple public and private HIEs are at work. The Lone Star State used $28.8 million from the American Recovery and Reinvestment Act of 2009 to support statewide HIEs, with $18.8 million of that amount used to support the initial planning, development, and operation of 16 local, community-based HIE networks. Ten of those are currently operating.
Joseph Schneider, MD, chief medical information officer and medical director of clinical information for the Dallas-based Baylor Scott & White Health System, says its HIE developed out of the need for the Baylor Health Care system to share information among many EMRs – even before Baylor merged with Scott & White.
Data inconsistencies can show up when an HIE is in use, says Joseph Schneider, MD, chief medical information officer at Baylor Scott & White Health System in Dalllas. That's good, because it means that errors are being discovered and corrected.
The initial effort was to determine ways to move information among physician offices and hospitals, and Schneider says that effort has been successful, adding that it has always been in Baylor's plans to connect eventually with state and national HIEs as they become available. "As they develop over time, we will be looking at joining," Schneider says.
The Texas Health Services Authority functions as a hub for the state's local HIEs, he says. But Schneider cautions that there are various concerns to be worked out for public and private HIEs before it becomes possible to move health care information smoothly among exchange members. Among those concerns are costs, resources, system compatibility, and "finding the right way to protect privacy and to resolve data inconsistencies."
HIV status
One example of a privacy issue faced by Baylor has been the reporting of a patient's HIV status. Some HIE systems report a patient's positive HIV status while others do not, making it difficult for physicians to discover the truth in a dependable way about a patient.
Data inconsistencies can include differences in reports by two doctors – one records that a patient is allergic to a particular medication, while another says the patient is not allergic. Schneider expects those issues to be worked out, partly by getting patients more involved in their personal health records.
Meanwhile, he says, the development of HIEs will continue to be driven by government pressure to promote interoperability as part of cost-saving measures, and that's a good thing. Eliminating unnecessary duplication of tests, such as MRIs and CT scans, and ensuring that the correct tests are being performed can reduce costs. HIEs can unquestionably help achieve those types of savings, says Schneider.
He also says managed care administrators probably can help by financially supporting HIEs, by advocating increased patient involvement through portable personal medical health records, and by coordinating efforts to boost quality and report measurable outcomes.
Effective, secure
So, what's been the managed care industry's reaction to efforts such as those of Baylor to utilize public HIEs, especially on the question of costs? David Gonzales, CEO of the Texas Association of Health Plans (TAHP), says that insurers encourage the use of the most effective and secure means of exchanging health information.
Insurers have "significant concerns" about the "uncertainty of national standards of interoperability" when it comes to using health information exchanges, says David Gonzales, CEO of the Texas Association of Health Plans.
"Each health plan is in a different stage of development of HIE efforts," he says. "However, a significant concern exists with the uncertainty of national standards of interoperability and the interests of providers and consumers in the marketplace."
Gijs Van Oort, executive director of Healthcare Access San Antonio (HASA), a public HIE covering the city and surrounding areas, has seen the Black Book report but doesn't believe it indicates that all public exchanges are doomed.
On March 12, HASA selected Mana Health's Patient Gateway as its patient portal system. The system – expected to be launched by July 1 – will be the first of its kind in Texas to give patients an aggregated medical record across multiple organizations from a single community portal, Van Oort says. The portal will aggregate all of a patient's health records into one easily accessible and navigable site, and it will be available to the 2 million residents in HASA's 22-county service area to facilitate access to, and use of, their personal health care data. "Of course, one condition is that the patient's physician provides the information to HASA."
A Texas HIE will bring together records for about 2 million people, says Gijs Van Oort, who heads that organization, Healthcare Access San Antonio. Of course, he notes, providers have to provide the information.
Selling point
Van Oort expects that capability will be a selling point for providers and hospitals. Another selling point is that HASA is a neutral organization for receiving and relaying information, and it provides a level playing field for users, he says, noting that HIE usage is "very new still in Texas," but is maturing.
HASA currently is providing services to Community First Health Services, San Antonio, which offers Medicaid HMO, CHIP, and commercial health benefit plans. The HIE is able to provide information quickly on patients who have been to emergency rooms or have been hospitalized to assist in deciding whether to assign a case manager, Van Oort reports.
So, will Texas MCOs have a clear-cut choice when it comes to public- vs. private-sector HIEs? Joe Lastinger, CEO of Dallas-based North Texas Accountable Healthcare Partnership (NTAHP), says he doesn't see the use of public or private HIEs as an "either/or" proposition but as part of the response to the need by health care providers to run their businesses in an increasingly complex environment.
Use of HIEs is one way providers are responding to the need to run their businesses in an increasingly complex environment, says Joe Lastinger, CEO of the North Texas Accountable Healthcare Partnership.
HIEs in various forms are "the tip of the spear" in moving key information among facilities providers, Lastinger says, but he argues that there isn't one blueprint for how to accomplish that goal or for how HIEs should be structured. "No two HIEs are exactly the same," he says, and health care markets are different as well.
Another consideration
Lastinger believes that health care systems choose public or private exchanges by deciding what best fits their needs. Some of those systems are large and complex, including joint ventures that may comprise hospitals, clinics, physicians, and various vendors, Lastinger says. The fact that hospitals are quickly purchasing physician practices adds another consideration for HIE needs.
Private HIEs are growing because health care systems are developing more of the technology needed to stay in business, "but that doesn't mean they're not connecting with us," Lastinger says, citing North Texas as an area where systems are operating "an increasingly complicated business in complicated geography." He compares the development of HIEs in the densely populated area to the development of physical infrastructure and fiscal policies.
There are some 50 cities, with 50 mayors and town councils – with some cities in multiple counties – and highways connecting them, Lastinger says. Over the years, those municipalities have developed protocols and policies for financing, providing, maintaining, and sharing that infrastructure. He cites an example: "If you're taking someone in an ambulance, you don't have to stop and move the person to another ambulance when you get to a different town."
Lastinger says four payers (Blue Cross Blue Shield of Texas, UnitedHealthcare, Aetna and Cigna) are part of NTAHP's board of directors and help set policy for NTAHP and the NTAHP HIE. All four provide financial support to NTAHP and the exchange. NTAHP HIE has not yet created a policy framework to support payer connectivity, but all four plans have indicated interest in connecting to the HIE as part of their efforts to reduce gaps in care of their members "when the policy framework and desired functionality are in place," Lastinger says.
The Texas Health Services Authority (THSA) reports that through the first calendar quarter of 2013, the state ranked second in the number of enabled HIE users, with 26,268 clinical and administrative staff enabled for query-based exchange.
Providers can query a network to find clinical data produced by other providers, enabling HIE use in cases such as checking for the presence of lab results before performing lab tests or querying for medical history for patients arriving in the emergency department.
With 581 organizations enabled for query-based exchanges, Texas ranks third among the states; it has 357 ambulatory entities and 56 acute care hospitals actively participating in query-based exchanges.
Level of engagement varies
Tony Gilman, THSA's CEO, reports that the 10 publicly funded HIEs in Texas have been signing up MCOs, particularly in the Dallas, Houston, and San Antonio areas. "Managed care organizations are engaging with our local HIEs, but the level of engagement varies from participation on a governing board to contributing financially to receiving data from the HIE to a mix of each of those," Gilman says. Health plans working with public HIEs in Texas include Community Health Choice and Texas Children's Health Plan, both of which are working with Greater Houston Healthconnect. Meanwhile, in El Paso, El Paso First Health Plans participates on the Paso del Norte HIE governing board and supports the HIE financially, although at this time no data are being shared, Gilman says.
Cautiously optimistic
So, what's been the reaction from health insurers to what's happening in Texas and other states, in terms of HIEs in general and in the public- versus private-sector HIE debate?
AHP CEO Gonzales asserts that, overall, health plans are encouraged but cautiously optimistic about processes that will empower consumers and clinicians to make better health care decisions and also help improve health care quality, value, and efficiency through better care coordination, the prevention of medical errors, and a reduction in inappropriate care.
The bottom line, according to experts contacted for this story: Despite the Black Book study, health plans are still attracted to public HIEs because those exchanges have a greater ability to capture and provide access to public health data.
Matt Conens, spokesman for the California Department of Public Health (CDPH), says that in the six months since CDPH launched the Health Information Exchange Gateway, 2,623 public health submitters (including HIEs with providers, hospitals, health information organizations, and laboratories) have registered or enrolled in at least one CDPH program via the HIE Gateway with the intent of sending data to CDPH.
The HIE Gateway has expanded to public health programs such as the California Cancer Registry, and soon the CDPH Childhood Lead Poisoning Prevention Program and the CDPH Genetic Disease Screening Program will be added, Conens reports. Insurer involvement has included Kaiser Permanente, Sutter Health, and Molina Healthcare.
There is increasing evidence that HIEs do, in fact, reduce costs. Last fall, researchers at the Medical University of South Carolina found that having access to data from an exchange improved the quality of emergency care and saved more than $1 million in patient charges, or nearly $2,000 per patient.
The 12-month study involved 325,740 patient encounters and 7,525 log-ons to the HIE by 231 eligible clinicians at 11 emergency departments in South Carolina. The researchers based their conclusions on a sample of 532 patients who had information available in the HIE and for whom the clinicians caring for the patients completed a survey.
Within the sample, researchers found that having access to an HIE for emergency patients resulted in savings from avoiding several types of services:
Laboratory/microbiology: 187 patients, $2,073
Radiology: 298 patients, $476,840
Consultations: 61 patients, $6,461
Hospital admissions: 56 patients, $551,282
Total savings for patients in the sample was $1,035,654, based on Medicare-allowable charges, or $1,947 per patient.
In addition, in a study on the connection between HIE participation and imaging in hospital emergency departments, researchers at Mathematica Policy Research and the University of Michigan found that redundant CT scans, X-rays, and ultrasounds decreased significantly with HIE use.
Reduced imaging
Researchers compared the rates of repeat CT scans, chest X-rays, and ultrasounds at 37 emergency departments connected to an HIE to the rates at 410 emergency departments not connected to an HIE in California and Florida between 2007 and 2010.
The study found that hospital emergency departments participating in an HIE had reduced imaging in all of the modalities, compared with those without an HIE link. Departments using an HIE were 8.7% less likely to repeat CT scans, 9% less likely to repeat ultrasounds, and 13% less likely to repeat X-rays.
The researchers concluded that if all of the hospital emergency departments in California and Florida participated in HIEs, the two states could save approximately $3 million annually by avoiding repeats of the three imaging modalities.
As with almost everything, experts say, in the development of health information exchanges, follow the money.
Colorado's experience with HIEs and ACOs
Christine Baker, spokeswoman for the Colorado Regional Health Information Organization, says that the exchange is working with Colorado Access, which is developing an accountable care organization for Medicare patients.
Denver-based Colorado Access is a not-for-profit health plan established in 1994 to provide access to behavioral and physical health services for Coloradans. The company is sponsored by Children's Hospital Colorado, Colorado Community Managed Care Network and the University of Colorado Hospital/University Physicians. The company wants to obtain additional data, which may help in providing better patient care and in reducing costs, Baker says.
For example, she says, analysis of additional information could allow identification of high-use individuals who might benefit from having a case manager appointed to monitor and assist them.
Exchange users are in the process of determining ways to use the large volume of information that is available, and different users have somewhat different goals, Baker noted.
And it appears that health plans will be making use of both public and private HIEs to meet those goals.
Michael Levin-Epstein is a free lance health care writer specializing in federal legislative and administrative issues.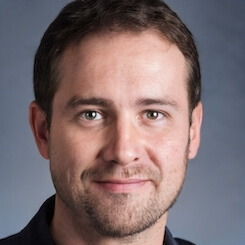 Paul Lendner ist ein praktizierender Experte im Bereich Gesundheit, Medizin und Fitness. Er schreibt bereits seit über 5 Jahren für das Managed Care Mag. Mit seinen Artikeln, die einen einzigartigen Expertenstatus nachweisen, liefert er unseren Lesern nicht nur Mehrwert, sondern auch Hilfestellung bei ihren Problemen.