How electronic health records, in their many manifestations, will transform health care should be evident within a couple of years. Will the potential be realized?
Seventeen years ago, David W. Bates of Brigham & Women's Hospital in Boston and Lucian Leape, MD, of the Harvard School of Public Health, with others, published a seminal, though controversial, paper in the Journal of General Internal Medicine titled "Incidence and Preventability of Adverse Drug Events in Hospitalized Adults."
The paper stated that computerized prescription order entry (CPOE), if widely adopted, could significantly reduce hospital-based medical errors, which a later Institute of Medicine report — equally controversial and now 10 years old — said took as many as 100,000 lives a year in this country.
The controversy arose over whether the technology could live up to its safety and savings potential, whether it was affordable, and whether doctors would accept keyboards replacing pens. Today, many believe that health information technology in several forms will be adopted widely and soon. And hundreds of vendors, as well as federal and state governments, say the result will be increased patient safety and reduced health care costs. Billions of tax dollars are slated to bring the ideal to maturity, but exuberance notwithstanding, controversy remains — and the role health plans will play in implementation is unclear.
Where they stand
If health information technology is viewed as a pyramid based on cost and functionality, its base contains personal health records (PHRs, which patients can view and change), and CPOE systems (which are hospital-based and may or may not involve clinical decision-making support). The next layer contains electronic medical records (EMRs), generally defined as practice-based information systems, which may contain PHRs and generally offer electronic prescribing and patient recordkeeping capabilities.
The next layer is electronic health records (EHRs), which are basically EMRs that are interoperable within a health system, tying practices with hospitals and, at an integrated health system such as Mayo Clinic or Kaiser, tying hospitals with each other.
Finally, the apex contains what have come to be called health information exchanges (HIEs), which cut across systems and are designed to offer regional (and perhaps eventually nationwide) interoperability. The HIE software in itself is not tremendously expensive, but a health information exchange is composed of several expensive EHR systems.
The type of system purchased — paid for by providers, often with the help of government and foundation grants — is determined primarily by the structure of medical practices and hospitals. The evidence, based on data that are a few years old, shows that smaller practices in rural areas go for some form of EMR, although the costs of such systems can easily run into hundreds of thousands of dollars and may continue to be prohibitive for many solo practices.
Billions of gigabytes
Large practices, containing specialists and primary care practitioners, and practices that are closely affiliated with a hospital or health system, favor the more expensive EHR. Larger regional hospital and health systems (say, hospitals in New York City or integrated systems such as Kaiser) are already developing highly integrated EHRs, tying them to outside practices and hospitals, laying the foundation for regional HIEs.
Hundreds of billions of gigabytes of health information are now being collected in electronic medical records, according to PricewaterhouseCoopers, which conducted a survey last year of more than 700 health care executives to determine the value of the data.
Three-fourths of the respondents agreed that data could be mined from the health system to improve patient care, predict public health trends, and reduce health care cost, but 90 percent said that lack of standards, privacy concerns, and technology limitations are holding back progress.
Money is flowing — gushing, actually — into HIT. Kaiser has spent $4.2 billion in the last several years to develop its EHR. Under the Healthcare Efficiency and Affordability Law for New Yorkers, about $250 million is allocated to grants for regional health systems to create HIEs, defined by the National Alliance for Health Information Technology as "the electronic movement of health-related information among organizations." That is the largest state grant program of its kind.
Encouragement
Last year's $27.3 billion HIT incentive in the federal Health Information Technology for Economic and Clinical Health Act (HITECH), which was part of the American Recovery and Reinvestment Act of 2009 ("the stimulus"), will encourage doctors, hospitals, and health systems to consider the purchase of some form of electronic information system, or to expand the technology they already own.
"How the stimulus bill and these various technologies will affect our health care system will depend on choices that have yet to be made," says Mark Frisse, professor of medical informatics at Vanderbilt University. "It is not a foregone conclusion that adoption will be widespread or that savings will accrue. There is promise in this technology, but you can't predict how legislative initiatives will translate into meaningful outcomes."
The Obama administration's goal, laid out in several policy statements and reflected in congressional measurements of the effect of proposed health reform initiatives, is the computerization and standardization of all health records within five years, a goal that many experts believe to be unrealistic.
Studies by Harvard, Rand, and the Commonwealth Fund have shown that such a goal will cost $100 billion or more over the next decade — the minimum number of years needed to realize the $200 billion to $300 billion a year that government officials say a fully computerized national health record system could save our economy.
In reviewing the effect of HITECH, the Congressional Budget Office did report that, at least with regard to federal health programs, "accelerating the adoption of health IT would result in reductions in health care spending. Those reductions would be realized by, among other things, reducing the number of inappropriate tests and procedures, reducing paperwork and administrative overhead, and decreasing the number of adverse events resulting from medical errors."
Predicting "near universal adoption over the next quarter century" of EHRs and its cousins, the CBO also reported that HIT "could improve the quality of care provided to patients by improving the information available to clinicians at the time of treatment, by encouraging the use of evidence-based medicine, and by helping physicians manage patients with complex, chronic conditions."
But the CBO also warned that "the use of health IT could also increase some costs because improved adherence to treatment protocols could increase the amount of care provided."
Structure in place
"We know what needs to be done," says Stephen Schoenbaum, MD, executive director of the Commonwealth Fund's commission on a high performance health system. "It's feasible to at least make a lot of progress on this in the next five years."
It is true that the technology exists and that adoption is accelerating. But it is equally true that as of now, we are far from a national network of interconnected health information — the kind of system that would result in significant savings.
The National Ambulatory Medical Care Survey (NAMCS), a federal annual survey of visits to office-based physicians released last December, found that 41.5 percent of physicians reported using all or partial EMR/EHR systems (a partial system does more than just billing, perhaps electronic prescribing, but falls short of inclusive patient recordkeeping) in their office-based practices in 2008. The survey predicted that level of adoption for all or partial systems would rise to 43.9 percent last year. In 2007 it was 34 percent.
It is worth noting that in that survey, only about 8 percent of the nation's 5,000 hospitals and 17 percent of its 800,000 physicians have what the NAMCS calls a "basic system," which it defines as capable of patient demographic information, patient problem lists, clinical notes, orders for prescriptions, and laboratory and imaging results. In 2008, only 4.4 percent of physicians had fully functional systems, which include all functions of basic systems plus medical history and follow-up; orders for tests, prescription, and test orders sent electronically; warnings of drug interactions or contraindications; highlighting of out-of-range test levels, and reminders for guideline-based interventions.
"The value of this technology lies in a seamless system of EHRs," says Ann S. O'Malley, MD, a senior researcher at the Center for Studying Health System Change, "but we are far from that." A study she published online in December in the Journal of General Internal Medicine found that "a gap exists between policymakers' expectations that current commercial EMRs/EHRs can improve patient care and clinicians' real-world experiences" with the technology.
"Health plans have an important role to play in overcoming these issues, especially with regard to payment," says O'Malley. "They need to help support practices, especially small- to medium-sized practices, in the adoption of this technology.
"They also need to work with vendors so vendors meet the needs of clinicians, and they need to work with state and local authorities in development of standards that enhance the coordination of care. Physicians will quickly adopt this technology if coordination of care is made a priority by payers."
The fact is, O'Malley and others say, the true potential, in terms of cost and savings, of electronic health records will not be met until all players in the health care industry make a financial commitment. "Current expectations are not realistic," she says, "not with the confines of the current payment system."
Contributing editor Martin Sipkoff can be reached at [email protected]
Two Plans Demonstrate Value of EHRs
HealthPartners, a regional plan in Minnesota, and Kaiser Permanente, which operates in many parts of the nation, have developed sophisticated and elaborate electronic health record systems, spending billions on what officials say is a very worthwhile investment.
"We are seeing payoffs," says Terhilda Garrido, Kaiser's vice president for strategic operations. The company has spent $4.2 billion over the last decade on health information technology. "Talk to any of our front-line physicians and you will hear the same thing: They may have varying opinions about how easy it is to use, but they are all enthusiastic about the kind of information our system provides."
Kaiser Permanente's medical practices are largely autonomous in terms of treatment decisions, but most work exclusively for the company. That is an advantage in the coordination of care, of course, and it increased the advisability of such a huge investment. The company purchased its system from Epic System.
"We viewed this right from the beginning as a long-term investment, knowing that benefits would come later," says Garrido. "It was the difference between eggs and ham at breakfast: The chicken is engaged; the pig is committed. We were committed."
The Kaiser EHR, named KP HealthConnect, handles everything from scheduling to lab results. The EHR has physician decision-making support. It contains PHR capabilities for its 8.6 million members. Over 3 million members have enrolled in this free service and can read their own medical records online, including test results. They can securely e-mail their doctor as well.
Minnesota's HealthPartners has also spent the last decade developing an EHR, which now contains more than 3.5 million medical records. It ties together its primary care doctors, its specialists, and its main hospital, Regions Hospital in St. Paul. Also designed by Epic, the system has cost about $70 million to date.
It is integrated with a detailed PHR, providing patients with scheduling capabilities and the ability to review test results. Last year, more than 72,000 appointments were made online. In the last few years, the company has added 13 distinct additional online services, including consultations, refill requests, and test results.
"This is real-time stuff," says Alan Abramson, PhD, the company's chief information officer. "Besides the patient convenience we create, we are starting to see very real returns on our investment." Among many examples are a $130,000 a year reduction in the cost of transcribing radiologists' reports and a $300,000 annual saving on film storage.
Health Plans Begin with PHRs
Few health plans are offering grants or even loans to medical practices and hospitals to build EHRs — or even EMRs — but many plans have developed PHR programs that allow their members access to their medical records. Aetna is an excellent example. It offers free PHRs to all its fully insured members, and sells the service to ASO clients. It introduced the product in 2006, going live the following year.
"It wasn't that this was a new idea," says Dan Greden, Aetna's head of eHealth (a health information system) product management. "Other companies have already rolled out similar programs. But we saw it as a bigger initiative, with great promise for empowering consumers and improving the quality of care. Our goal was a high degree of engagement, allowing members through education and communication to take control of their care, with cost savings as part of the result."
Greden says that has been the result. "The first result was a more engaged consumer who, because he or she was often seeing multiple providers, could with the PHR gain better control of his own care. That's really what it's about, empowering members. And you can't do that with just claims data," he says. "Members have to have access to their own records, their own test results, and they need to understand what this information means."
The PHRs are tied to what Aetna calls its CareEngine, a database that supports clinical decision-making and can notify members as well as physicians about gaps in care. "Diabetes patients, for example, benefit from ACE inhibitors," says Greden. "By accessing their individualized PHR, they can learn the value of this drug and be encouraged to discuss the issue with their doctors. In addition, letters are sent by our subsidiary that runs CareEngine and manages the PHRs that the gap in care exists. The PHRs have the ability to send personalized health messages."
Nine million Aetna members and ASO clients have access to their PHRs. About 15 percent have gained access to the record at least once and, of that percentage, about half gained access to their PHR more than once.
HIEs Seen As Future of HIT
Electronic health information technology will reach its greatest promise when health systems, including doctors, can share data. That brave new world depends on something called health information exchanges (HIEs), which cut across corporate lines.
Regional health information organizations (RHIOs) are either government-run or private agencies that bring together providers, including pharmacies, laboratories, and hospitals. They have been created over the last decade to promote HIEs.
Most of the push to create these systems has come at the state level. Three-fourths of the states are at some stage of developing HIEs through RHIOs and funding these endeavors. The federal stimulus bill also allocated hundreds of millions to the effort.
A recent study shows that most, but not all, physicians would be willing to pay an annual fee to participate in a regional or national HIE. Across the board, physicians believe such entities would enhance the quality of care and result in cost savings.
"Without HIEs, EHRs are simply digitized filing cabinets," states a recent ruling by the federal Department of Health and Human Services spelling out the details of meaningful use. "Furthermore, given the proposed definition of meaningful use, HIEs can use EHRs in such a way that the goals of this incentive program are met."
View at the Top — And the Bottom
Health information technology, like every other kind of technology, features systems at different levels of cost, availability, and sophistication.
As you go up the pyramid, a system costs more and does more. The systems lower on the pyramid are much more common, but less capable.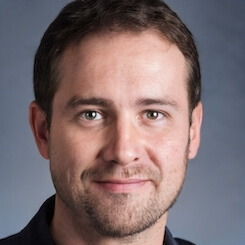 Paul Lendner ist ein praktizierender Experte im Bereich Gesundheit, Medizin und Fitness. Er schreibt bereits seit über 5 Jahren für das Managed Care Mag. Mit seinen Artikeln, die einen einzigartigen Expertenstatus nachweisen, liefert er unseren Lesern nicht nur Mehrwert, sondern auch Hilfestellung bei ihren Problemen.