Many states, helped by a few health plans, are striving to develop health information exchanges, encouraged by federal stimulus funds
Health information technology (HIT) offers great promise for improving the quality of care, including reducing medical errors and lowering administrative costs. But that promise will be fulfilled only when health systems, doctors, pharmacists, and health plans share data.
"We believe in the sharing of information across plans and health systems, so doctors and hospitals are able to access all the historical information they need to properly and effectively treat their patients, and that is the potential of health information technology," says Alan Abramson, PhD, chief information officer at HealthPartners in Minneapolis. "But the going is slow. There are many obstacles to overcome, including privacy and funding."
Known as health information exchanges (HIEs) or regional health information organizations (RHIOs), government-run and private agencies are developing primarily at the state level to share patient-level health information across organizational lines. Three fourths of the states are at some stage of developing HIEs, and last year's federal stimulus bill allocated hundreds of millions of dollars for them.
"Without HIEs, EHRs [electronic health records] are simply digitized filing cabinets," stated the Department of Health and Human Services when it recently detailed "meaningful use" criteria that EHRs must meet to qualify for stimulus money. "Furthermore, given the proposed definition of meaningful use, HIEs can use EHRs in such a way that the goals of this incentive program are met."
HHS does not stipulate exactly how HIEs are meant to work or how they will overcome the many hurdles slowing their development.
"We are making progress in the application of information technology to the delivery and financing of health care," says David S. Szabo, a partner at Nutter McClennen & Fish LLP in Boston. He is co-chair of the firm's health care group and wrote a study for America's Health Insurance Plans (AHIP) titled "Privacy and Security Issues in a Nationwide Health Information Network."
"These health information exchanges can make our health care system safer, more convenient, and more efficient, and open a new era in health services and clinical research. But privacy and other concerns remain and affect the speed of adoption of these exchanges," says Szabo.
Security concerns
He adds that the ultimate goal of health information technology is development of a secure, standards-based exchange of health information, a nationwide health information network (NHIN). "There is no currently accepted definition of an NHIN. Generally, it refers to electronic and physical infrastructure, including the entities, systems, standards, and processes involved in the exchange of health information," wrote Szabo. "Appropriate protection of the privacy and security of health information is a core building block of the NHIN and is essential to the public's acceptance of new uses of health information technology. Government, as well as the private sector, has key roles to play in the development and enforcement of privacy regulations that are the foundation of public trust."
"The private sector does have a role to play in the utilization of health information technology to its fullest benefit," agrees Dan Greden, Aetna's head of information technology product management. "Eventually interconnectivity will be a powerful way to serve the consumer."
Aetna is helping lead the way on efforts to cross organizational lines in the sharing of health care information. The insurer, along with a few other regional and national plans, started a project in late 2009 in Ohio that allows about 700 medical practices to use a single Web site for access to insurance information about their patients.
"This pilot is a great example of the industry's commitment to voluntarily eliminate the administrative hassles that physicians face," said Ronald Williams, the chief executive of Aetna, in a public statement.
In early February, AHIP and the Blue Cross Blue & Shield Association announced a similar pilot program in New Jersey. Five of the state's largest private insurers plan to offer doctors and hospitals the ability to use a single Web portal to check a patient's coverage and track claims, regardless of which of those five health plans he is enrolled in.
AHIP officials stated that the reason for the pilot program is that hospitals and doctors spend enormous amounts of money trying to determine whether a patient has coverage or why a claim was denied — perhaps tens of billions of dollars a year.
Just the beginning
A true HIE program covers more than claims, although such data are invaluable. It also includes lab and medication histories, and even individual data. That is what causes privacy and HIPAA concerns, of course. And how to manage that problem is just one hurdle.
The truth is that the health care industry is still in the infancy of HIE development, although some state initiatives have been in place for nearly a decade. The terms RHIO and HIE are often used interchangeably, according to the Heath Information and Management Systems Society (HIMSS), which held a national conference in Atlanta the first week of March. RHIOs are defined by HIMSS as "a group of organizations with a business stake in improving the quality, safety, and efficiency of health care delivery," and that definition includes health plans.
The concept of a national health information network was proposed by David Brailer, MD, five years ago, when he headed the Office of the National Coordinator for Health Information Technology, originated by the Bush administration. In public statements made at the time, Brailer said that to build a national network of interoperable health records, the effort must first develop at the local and state levels.
Barry Chaiken, MD, chair of the HIMSS board of directors, told the 26,000 attendees at the HIMSS 2010 annual conference and exhibition that "health care information technology is the instrument that will transform health care," and that "health care in many ways remained frozen in time" before the advent of health care information technology.
Chaiken praised recent efforts at the local, state, and federal level to improve health information technology, but other HIMSS officials have noted in recent public statements that "few organizations and systems have taken advantage of the full potential of the current state of the art in computer science and health informatics."
That is true of health plans, which are slow to involve themselves in HIE or even EHR initiatives.
A survey of HIE efforts by the eHealth Initiative, an umbrella group of about 160 organizations in Washington, D.C., that includes health systems, health information technology (HIT) vendors, and some health plans, found that as of 2009, only 19 of the nation's more than 1,300 health plans actively exchange data with organizations outside their own networks.
State efforts
Four years ago, Rhode Island established a $20 million project to create an HIE. The project is contingent on contributions from other stakeholders, including health plans. The state will pay for public program populations, which will bring Rhode Island's cost to about $6 million, according to the State Alliance for e-Health report, "Accelerating Progress."
In 2007, Delaware made available $3 million to create the Delaware Health Information Network. Washington State has invested $4.4 million to create the Washington State Health Record Bank, a consumer-based data sharing initiative. New York has invested more than $100 million in grants to communities to develop the Statewide Health Information Network (SHIN-NY) and other HIE-related services — the single biggest HIE initiative at the state level.
Not all state and local initiatives have been successful. For example, an eight-year HIE effort in California's Santa Barbara County failed in 2006. According to a study of the Santa Barbara County care data exchange conducted by Robert Miller, a professor at the Institute for Health and Aging at the University of California, San Francisco, the project failed — after only a few months of providing HIE data to stakeholders — because "participants found no value proposition in initial HIE services," and so withdrew their funding.
Miller said that had funding been stronger and the data of wider range and available to more potential stakeholders, such as more physician practices, "the value proposition would have been strengthened" and more investors found.
A HIMSS study of the barriers facing HIE supports Miller's findings. In a recent survey conducted by the organization that delineated these barriers, researchers found that the enthusiasm regarding HIE potential is "tempered by concerns regarding the best use of funds to ensure that each dollar spent goes toward improved quality of care."
HIMSS grouped the concerns facing potential stakeholders into six categories:
Competition: Potential participants told researchers that they "feared that competition for funding could cause states to work independently rather than cooperatively in developing plans for HIE," according to HIMSS survey.
Complexity: Many stated that the complexity of accomplishing the required tasks in the short time frames imposed by HITECH (the Health Information Technology for Economic and Clinical Health Act) dampened their enthusiasm. Specifically, the act "severely under-appreciates the complexity to deploy EHRs, knit them together, and improve care delivery," according to the survey.
Fragmentation: The health care industry is already fragmented. The concern of respondents was that HITECH's multiple funding targets (national efforts, states, regions, sub-national organizations, loan programs, privacy and security efforts, and so on) create "a very real potential for the distribution of funds to be fragmented as well."
Waste: Without controls, there is "a significant potential for HITECH funds to be wasted or invested in a way that does not maximize their impact on HIE."
Confusion: Clear guidance on the definition of "meaningful use" has only recently been provided by HHS.
Workforce shortage: There exists a significant "shortage of trained health care personnel" to run both EMRs and HIE services.
These are a significant number of barriers, but stakeholders such as HealthPartners believe HIE is worth the effort. "We know that such initiatives are critical first steps," says Abramson, "and we intend to encourage HIT development across organizational lines."
A list of current HIE initiatives is at http://www.himss.org/rhio_connection/RHIO_Connection_Index_Listing.pdf
A list of studies of HIE programs and standards can be found at http://www.ahip.org/
Contributing editor Martin Sipkoff can be reached at [email protected]
HIE — a valuable effort
A report by the eHealth Initiative, "Migrating Toward Meaningful Use: The State of Health Information Exchange," found that although progress is slow, HIE will probably be an integral part of the future of HIT. The report, which included responses from 150 community-based initiatives, showed nearly a 40 percent increase in the number of operational initiatives exchanging information. "Responses from operational initiatives demonstrate an increasingly positive impact on the efficiency of care while showing a return on investment," according to eHealth Initiative officials.
The report found that 57 health information exchange initiatives reported being operational in 2009, up from 42 in 2008. The initiatives reported several positive effects on physician practices that use the exchange:
improved access to test results and resultant efficiencies on practice
improved quality of practice life (i.e., less hassles looking for information, getting home sooner at the end of the day, etc.)
reduced staff time spent on handling lab and radiology results
reduced staff time spent on clerical administration and filing
"This demonstrates the potential for health information exchanges to improve efficiency and reduce health care costs nationwide," says Jennifer Covich, eHealth Initiative's chief operating officer. "We have real examples where care delivery was improved and cost savings found."
HIE adoption is slowly growing, survey finds
Although many organizations can be affected by health information exchanges, progress remains slow, according to a report by the eHealth Initiative titled "Migrating Toward Meaningful Use: The State of Health Information Exchange."
HIEs did grow between 2008 and 2009, however.
Stakeholder organizations exchanging data
An increasing number of health care stakeholders are exchanging data, with increases in the types of data exchanged nearly across the board.
Hospitals
Primary care physicians
Community and/or public health clinics
Specialty care physicians
Independent laboratories
Outpatient surgery centers
Pharmacies
Substance abuse and mental health providers
Health plans
Local public health department
Independent radiology centers
Pharmacy benefit management companies
Health care information technology suppliers
State public health department
Medicaid
Consumers
Employers or health care purchasers
Types of data currently handled by HIEs
Laboratory data and medication data are the types of data exchanged by the greatest number of HIEs. The largest growth from 2008 is laboratory results and outpatient episodes.
Laboratory
Medication data (including outpatient prescriptions)
Outpatient laboratory results
Outpatient episodes
Radiology results
Emergency department episodes
Inpatient diagnoses and procedures
Care summaries
Inpatient discharge summaries
Pathology
Dictation/transcription
Cardiology
Claims: pharmacy, medical, and/or hospital
Enrollment/eligibility
Pulmonary
Source: "Migrating Toward Meaningful Use: The State of Health Information Exchange," eHealth Initiative.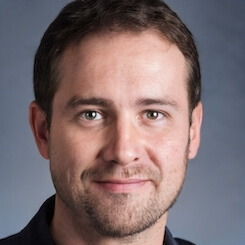 Paul Lendner ist ein praktizierender Experte im Bereich Gesundheit, Medizin und Fitness. Er schreibt bereits seit über 5 Jahren für das Managed Care Mag. Mit seinen Artikeln, die einen einzigartigen Expertenstatus nachweisen, liefert er unseren Lesern nicht nur Mehrwert, sondern auch Hilfestellung bei ihren Problemen.