Good luck getting it, because staying on regimens for these newer medications requires a degree of concentration not expected in the past
As the TV commercial opens, a mature couple, holding hands and looking lovingly at each other, are walking in a woodland. They are smiling as the voiceover talks about the medication, adalimumab (Humira), that the woman is taking to manage her rheumatoid arthritis (RA). The commercial is factual, even to the point of including the serpentine list of side effects as it fades to closing.
Yes, the medication may work if the woman faithfully continues with her regimen as directed and for long as is necessary. But will she?
A year ago, a study that looked at the large database Consortium of Rheumatology Researchers of North America (CORRONA) found that among patients with RA who were treated with tumor necrosis factor-alpha (TNF-a) inhibitors, 68.2% stayed the course at six months but only 52.2% did so at two years. In other words, more than half of RA patients had stopped taking their biologic medications within two years.
Statistics on nonadherence to biologics are hard to come by. IMS Health says that responsible use of these medications could eliminate at least $213 billion in avoidable costs each year — totaling nearly 8% of the nation's health care spending that could be avoided.
The World Health Organization suggests that less than 50% of patients with chronic illness take their therapies as prescribed, and up to 30% of prescriptions in the United States are never filled. And AARP cautions that spending on expensive biologic drugs is growing more than 10 times faster than spending on traditionally developed small-molecule drugs.
Nonadherence as defined for oral medications means, among other things, failing to fill or pick up a prescription at the pharmacy and failure to continue the medication as prescribed. For a biologic like trastuzumab (Herceptin), it can also refer to a patient not showing up for an infusion.
"Biologics can go on for a long time," says Rebecca Bechhold, MD, a practicing medical oncologist at Bethesda North Hospital and Christ Hospital, in Cincinnati. "I have had patients on Herceptin for seven or eight years. But then the patient is feeling better or is tired of the regimen — the time [required] to visit the physician and get the medication — and so when the patient feels well, she says 'I don't need this medication.'"
"Many patients do not have enough money for a lengthy regimen, and having to take a biologic for several years simply adds up to too much cost," says Rebecca Bechhold, MD, a practicing oncologist.
That scenario also holds true for other biologic treatments for chronic diseases — like adalimumab for RA, Crohn's, or psoriasis — that continue over several years. A recent study by Pengxiang Li and colleagues at the University of Pennsylvania examined adherence to RA biologics among Medicaid enrollees in three large state Medicaid programs whose combined enrollment represents about one third of the total Medicaid enrollment in the U.S. The findings showed that enrollees not only discontinued therapy prematurely, but also chose not to switch to another RA biologic.
Role of self-discipline
Self-management, or some say self-discipline, plays a major role. Patients tend to dislike or fear self-injection or an infusion. Often they do not fully understand the root causes or seriousness of their disease and when they begin to feel better, think they can stop their regimen. And although cancer patients have a relatively higher rate of adherence to medication — about 62% by some counts — they too will abandon their regimen when they feel better.
Success sometimes backfires
Many patients cannot find the time to follow their regimens for various reasons, and for older patients, the effort to go to a physician's office or health center for injection or infusion can be daunting. But for many patients, as Bechhold remarks, improvement in a patient's condition is a deterrent to adherence. Several studies have attested to patents dropping their medication regimen when they begin to see positive results, but also when they experience uncomfortable side effects.
"Cost, too, is definitely a factor," says Bechhold. "Many patients do not have enough money for a lengthy regimen, and having to take a biologic for several years simply adds up to too much cost."
Patients taking a biologic for a chronic disease face issues with health plans, which have prior authorization or step therapy requirements and higher copayments and coinsurance costs.
On the other hand, as is the case with the oral medications, there is no strong evidence that simply reducing the cost of a treatment regimen would lead to better patient adherence.
Are patients being educated about their illness and the treatment regimen? "Absolutely," says Bechhold. A nurse in Bechhold's office calls each patient to remind that treatment is due or to follow up on treatment taken. These efforts work up to a point, says Bechhold, because a reminder is not going to get the patient over to the physician's office or to a local clinic or health center for injection or infusion services or for a follow-up on the patient's progress.
Indeed, the onus often is put on the physician for nonadherence. Physicians counter that they do what they can with the time they have to spend with each patient and use nurse resources to assist, but they cannot force patients to comply with their regimen.
Health plans have put in place various patient-contact programs that make use of online and mail services to remind patients of their medical appointments or to simply jog the patient to take their prescribed medication, but these are mainly for the oral meds.
They also have been experimenting with discount programs for those patients who adhere to their regimens and engage in healthy lifestyle activities, but these programs have not as yet been applied to patients taking injections or infusions.
Is social media an answer? IMS, in January, issued the results of a study — "Engaging Patients Through Social Media" — that found that among the top 50 pharma companies, half participate in social media on Facebook, Twitter, or YouTube, but only 10 of those companies use all three for health care topics.
And there is no solid evidence, yet, that social media have abetted adherence to oral medications, let alone a biologic regimen. Medical monitoring devices are touted as a way of getting patients to adhere, but Bechhold doubts this would work for patients on cancer biologics, as an example: "It's like wearing a pedometer — it won't work if the patient doesn't wear it."
Health care reform and the changing medical system landscape will most likely push for better medication adherence as a way to control and even drive down costs. In a white paper, "The Evolution of Patient Adherence Programs," Frost and Sullivan, the consulting company, points out that significant evidence is now emerging for the value that patient adherence programs can have on a product's bottom line. The paper describes a program that calls for financial incentives to gain loyalty for a "true patient-specific relationship marketing program."
Health reform's changes to the medical landscape may result in a push for better adherence as a way to control costs.
Other efforts are also taking place, such as so-called intelligent diagnostics linked to patient monitoring facilities, an effort being tested for patients with diabetes. Payers are looking at various patient support programs to be implemented in satellite clinics where a nurse educator can work with patients to provide adherence guidance.
Patients need help
"The onus is squarely on the patient," Bechhold says. It has been said that what patients want is lack of complexity; i.e. simple health regimens, convenience and, of course, low cost. The woman in the RA ad needs all the help she can get.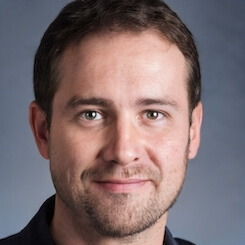 Paul Lendner ist ein praktizierender Experte im Bereich Gesundheit, Medizin und Fitness. Er schreibt bereits seit über 5 Jahren für das Managed Care Mag. Mit seinen Artikeln, die einen einzigartigen Expertenstatus nachweisen, liefert er unseren Lesern nicht nur Mehrwert, sondern auch Hilfestellung bei ihren Problemen.