In 1997, 15.3 million Medicaid beneficiaries were enrolled in managed care, more than five times as many as in 1991. Except for Alaska and Wyoming, all states have undertaken Medicaid managed care programs, and 12 now have more than 75 percent of their Medicaid beneficiaries enrolled in managed care. But so far, only one state has enrolled 100 percent of its Medicaid recipients in managed care.
Tennessee made history when the Health Care Financing Administration gave it a waiver to modify features of the traditional Medicaid program and launch TennCare on Jan. 1, 1994. Today, this innovative managed care reform plan covers 1.3 million Tennesseans, of whom 800,000 are Medicaid eligibles and 500,000 are classified as uninsured or uninsurable. Nine managed care organizations contract with TennCare to provide services within a strict gatekeeper model. Health plans are paid a capitated rate per enrollee, and negotiate payment rates with individual providers.
However, TennCare has been a source of frustration — as well as pride — for the Volunteer State. Gov. Don Sundquist is even considering scrapping the program.
"We ought to face up to the fact that if we can't make TennCare work, we won't have it," Sundquist reportedly said. "The overall benefits are much richer than many private plans or our state employees' plans, and there are loopholes that need to be fixed."
Brink of ruin
In saying this, Sundquist echoes attacks made by the state's provider community, state regulators, and TennCare's own managed care organizations. Most recently, the news has been about the bankruptcy of Xantus, one of nine TennCare MCOs, and a scathing audit of TennCare by the state comptroller.
Don't count the program out just yet. Brian Lapps, TennCare's new director, who took office in February, has put together a comprehensive reform plan to fix chronic infrastructure problems and the failure to oversee the program carefully. Despite Sundquist's reservations, the Tennessee legislature came up with an extra $182 million (matched by $424 million from the U.S.) for underfunded TennCare MCOs and providers. All players, including Lapps, agree that TennCare doesn't have much time beyond the end of 1999 to get its act together.
Many of TennCare's problems can be attributed to the fact that it is the first attempt by a state to achieve what amounts to universal coverage through managed health care.
"TennCare has helped a relatively poor state with no managed care to speak of to jump forward into the ranks of policy leaders among the states in addressing what is perhaps the most intransigent issue facing health policy: 43 million uninsured Americans, most of them in working families, that have no assured access to health coverage," says Gordon Bonnyman, managing attorney of the Tennessee Justice Center, a not-for-profit public interest law firm in Nashville.
But from the start, TennCare has been plagued by frequent turnover in top management, chronic operational problems, charges of poor oversight, and insufficient infrastructure within the state's administration of the program. In addition, there are questions about the adequacy of MCO management and capitalization.
Lapps admits the program is only 65 to 70 percent of where it should be, but hopes to bring that up into the 90 percent range if his reform package is fully implemented in the 2000 legislative session.
The TennCare Reform Plan would restrict MCO marketing to outreach and education, cap MCO administrative costs, audit MCO networks by county, consolidate MCOs with inadequate capitalization, raise premiums to market levels for uninsured and uninsurable enrollees, verify income levels to preclude enrollee fraud, and standardize all claims and precertification documentation.
MCO misgivings
TennCare MCOs, whose relationship with the TennCare Bureau administration has not always been comfortable, see the reform plan as an attempt to micromanage them.
"The whole concept was to allow participating MCOs to take the risk, but that implies that they can get the rewards if they properly manage delivering care to their TennCare population," says Harold Green, executive director of the Tennessee Association of HMOs.
Lapps, on the other hand, sees things "that don't make any sense," such as MCOs spending millions on marketing when there is an enrollee shift of only about 2 percent during an enrollment period.
"We look at that and say, 'That's money that should be going to providers.' Is that micromanaging? I guess you could say it is. By the same token, this is a public-private venture. The free market really is not totally functioning because we control the revenue stream and we control the capitation rates. So while the MCOs are saying they want this total latitude, we're saying we're going to make sure that the taxpayers' money is spent appropriately."
Green challenges Lapps's interpretation. "The administrative expenses of TennCare HMOs range from 9 percent to 15 percent — well within industry norms according to his own data," Green says.
For years, TennCare MCOs have complained about being underfunded. It turns out they were right. A March PricewaterhouseCoopers actuarial review commissioned by the Tennessee comptroller of the treasury recommended a $16 per-member, per-month increase in the capitation rate and an annual actuarial review. The report found that providers have also been reimbursed at rates "significantly below their costs" and recommended that most of the additional funding flow to providers.
"The state has discounted care so much via these managed care companies that it's not possible for physicians and hospitals to continue to operate at these levels," says Tennessee Medical Association Vice President Russ Miller.
There have been smaller annual increases in the cap rate, but MCOs charge that they haven't kept pace with the cost of added TennCare benefits. Nevertheless, this latest infusion is not intended to make up for past funding shortfalls, but only to stabilize the program. Before he releases the increase, Lapps wants MCOs to submit a spending plan for TennCare approval that ensures that $12.40 of the $16 goes to physicians and other providers.
MCOs aren't happy about the strings attached to the additional $525 million, claiming that they amount to TennCare holding a gun to their heads. Lapps responds that MCOs are free to participate in TennCare or not. He states flatly that MCOs are in for increased supervision, because he wants to make sure providers get their share of the cap-rate increase.
Even with recent changes, getting TennCare on an even keel may take longer, and cost more, than anyone expected. "You can't meet the coverage objectives unless you're willing to spend the money," says Marsha Gold, senior fellow at Mathematica Policy Research in Washington, D.C. "And it takes a long time to develop managed care, so you have to be really committed to sticking with it in the long term. There are no quick fixes and it's not cheap."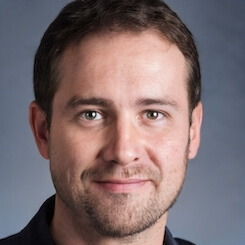 Paul Lendner ist ein praktizierender Experte im Bereich Gesundheit, Medizin und Fitness. Er schreibt bereits seit über 5 Jahren für das Managed Care Mag. Mit seinen Artikeln, die einen einzigartigen Expertenstatus nachweisen, liefert er unseren Lesern nicht nur Mehrwert, sondern auch Hilfestellung bei ihren Problemen.