How insurers react to the first biosimilars will be crucial to the development of that industry in the United States
As the FDA and drug developers deliberate over just how to bring biosimilars to market, it is becoming clearer that health plans will need to play a key role in determining the success of this transformative category of medications.
Biosimilars are moving from promise to reality. The FDA is taking steps to more clearly define its requirements for approval. Biosimilar developers are planning their approval applications and testing the waters for solutions to the legal and business hurdles that are distinct from the FDA's regulations.
Guidance
In May, the FDA issued new draft guidance that may streamline the approval process. It clarifies the role of clinical pharmacology studies that will provide essential information in determining if a candidate biosimilar measures up to its original biologic.
"The FDA has said be as smart and efficient as you can in carrying out these studies to get the most information you can," says Gillian Woollett, MA, DPhil, PhD, senior vice president of Avalere Health. "The FDA said it will consider an expanded role for clinical pharmacology studies and consider data beyond pharmacokinetics (PK) and pharmaco­dynamics (PD) in an effort to reduce the need for additional studies."
If payers balk at the first biosimilar, others will be slow in coming, says Gillian Woollett, PhD, senior VP of Avalere Health.
The biosimilar approval pathway is supposed to be an abbreviated process, and the FDA's willingness to let solid clinical pharmacology studies play a large role in the approval process may reflect its attempt to deliver on that objective.
Woollett adds that clinical pharmacology studies can play a central role in the FDA's approval decisions insofar as they confrim the biosimilarity established analytically. The guidance says, "In certain circumstances, human PK and PD data that demonstrate similar exposure and response between a proposed biosimilar product and the reference product may be sufficient to completely assess clinically meaningful differences between products." Thus, pharmacology studies may be the key element leading to approval as a biosimilar. FDA approval always requires a package of other information on safety and immunogenicity, some of which may come after approval.
The new guidance is a draft, open to public comment, and the FDA has not signaled whether or when it will finalize the biosimilar pathway.
Following approval, health plans will play a key role in market success of biologics. "If payers do not accept the first biosimilar, then there's no incentive for developers to go forward with number two," says Woollett. "This has to be seen as a viable market.
"Payers can take steps to incent the development and use of biosimilars and if that does not happen, then expenditures for biologics will likely continue to skyrocket."
The uptake of biosimilars in Europe was slow at first because of concerns about the safety, quality, and efficacy of the newcomers, says Woollett. Since then, she and others say, there have been no major safety events and some biosimilars are capturing a growing share of the market.
"In the U.S., the FDA is being cautious to ensure that the approval process will produce the same clinical outcome," says Woollett. "Further­more, developers understand there can be no compromise in their products, so health plans will need to trust in the quality and safety of the first biosimilars."
Extrapolation and interchangeability
Even if health plans are comfortable with the ability of the FDA and developers to ensure the quality and safety of biosimilars, two other issues — extrapolation and interchangeability — will affect the flexibility they have in designing their formularies and managing the utilization of the original biologics and biosimilars.
Extrapolation is approval for additional indications or for all of the indications the FDA has approved for the reference biologic beyond those on which clinical studies are conducted.
"In Europe, on day one, every new biosimilar has had approval for all of the indications of its reference product," says Woollett. "We don't know if that will occur in the U.S. A biosimilar application to the FDA will likely include clinical studies on one indication and developers must make an affirmative case for extrapolation to other indications." Failure to be approved for all of the indications of the reference product could taint the perceived quality of a biosimilar.
The designation of interchangeability is a step above and beyond being approved as a biosimilar.
It requires additional studies and it carries the added advantage that the biosimilar can be substituted for the original biologic.
"If a biosimilar candidate is not interchangeable, then market acceptance is much less certain and the manufacturer will have to compete based upon marketing and detailing," says Woollett. Even if a developer has not applied for interchangeability the failure to receive the interchangeable designation is likely to affect its acceptance by prescribers and by health plans.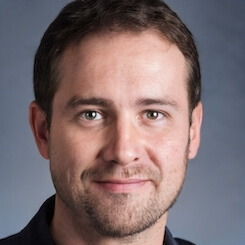 Paul Lendner ist ein praktizierender Experte im Bereich Gesundheit, Medizin und Fitness. Er schreibt bereits seit über 5 Jahren für das Managed Care Mag. Mit seinen Artikeln, die einen einzigartigen Expertenstatus nachweisen, liefert er unseren Lesern nicht nur Mehrwert, sondern auch Hilfestellung bei ihren Problemen.