Until recently, health plans have all but ignored the social determinants of health
When a homeless patient and her disabled son had no way to get to a doctor last winter, William A. Gillespie, MD, sent a car service to pick them up. The driver was instructed to meet the homeless mother and son at Grand Central Station in Manhattan, where they stay most often, said Gillespie, the chief medical officer of EmblemHealth, a Medicaid managed care plan.
"After being hospitalized, the mother was discharged and called our case management team to say she didn't have any medicine and her pain was getting worse. So, first we got the pharmacy to deliver medicine to her at Grand Central, and then we had the car service bring her in to see her physician," says Gillespie, who is also the president and CEO of AdvantageCare Physicians, a group of 450 physicians who care for 450,000 patients in New York City and Long Island.
"There is a return on investment, and the quality of care these patients receive is higher at the same time," says William A. Gillespie, MD, the CMO of EmblemHealth.
"From there, our case management team got her into a shelter and then into more stable housing and also found free services for her disabled son. There are a lot of resources in New York City such as social service agencies and community-based programs that provide housing support. As a result of all those things, she could focus on doing the things she needed to do to get better. For the past six to eight months or so, she's been doing very well and hasn't been back to the hospital. That would not have been the case if we hadn't taken care of all those other issues," Gillespie says.
Gillespie's AdvantageCare Physicians contracts with 20 health plans, the largest being EmblemHealth, and serves commercially insured members and people in Medicare and Medicaid. EmblemHealth pays AdvantageCare a capitated rate that includes payment for the navigators' services to find housing and assess patients' needs for food or other social determinants of health.
5% of patients, 50% of costs
Medical directors at Medicaid plans such as EmblemHealth and others recognize that the top 1% of the most costly patients accounted for 21% of all health care spending in 2010. The top 5% of the population accounted for 50% of total spending, according to a report last year from the federal Agency for Healthcare Research and Quality.
As EmblemHealth is doing, some health plans also see that the neediest members often require more than the health care services designated on a typical health plan invoice. Instead, these patients may have basic needs for food, housing, or transportation, or help navigating the health system or following a treatment plan. Few hospitals or physician practices are equipped to provide such services.
Americans are reluctant to spend on social services, says Lauren Taylor, MPH, co-author of The American Health Care Paradox: Why Spending More Is Getting Us Less.
Despite leading the world in per capita spending on health care, the United States ranks near the bottom in terms of many health outcomes, says Elizabeth Bradley, PhD, a professor of public health and health policy at Yale University. Bradley and Lauren Taylor, MPH, co-wrote a book on this issue, The American Health Care Paradox: Why Spending More Is Getting Us Less. Taylor is a master's candidate at Harvard Divinity School.
They compare spending on health and social services and health outcomes in the United States with that of other countries. The infant mortality rate in the United States is twice that of Sweden, for example, and our maternal mortality rate is 6 times as high as Sweden's, Bradley, Taylor and Aly Moore wrote last year in the Huffington Post.
In 2009, Sweden spent over 30% of gross domestic product on social services and over 10% of GDP on health. That same year, the United States spent 9% of GDP on social services and 16% of GDP on health, according to the Organization for Economic Cooperation and Development (see graph below).
Health outcomes study finds U.S. last among 11 developed countries
The U.S. health care system is the most expensive in the world, but its outcomes, compared with similar developed countries, put it in last place, according to a report in June from the Commonwealth Fund.
And data from the Organization for Economic Co-operation and Development (OECD) show that most highly developed countries spend a greater percentage of GDP on social support and a smaller percentage on health care than the United States spends. This country is unusual in that it spends much more on health care than on social services. OECD does not assert any causal relationship.
The United States fails to achieve better health outcomes than Australia, Canada, France, Germany, the Netherlands, New Zealand, Norway, Sweden, Switzerland, and the United Kingdom, says the Commonwealth Fund.
Source: OECD, Health at a Glance 2009: OECD Publishing
"There's a huge opportunity in the United States to focus more on health and not just on health care," Bradley says.
"At the moment, there are a lot of different organizations at the community level that have some flexibility in how they distribute health care resources to address the most pressing social determinants of health. And these organizations are delivering the services that patients need. We hope that many of those models will address these needs, because it's not just one model being scaled. Instead, there are many different approaches to meet the same end."
The question for providers serving Medicaid and Medicare populations and for health plans serving commercial members is how to determine which members need housing support, case management, nutritional assistance, child support, or other social services, Taylor adds. Critics already say we can't afford to spend more for such services. "There's a deep cultural fear that people who are poorer are moochers, and so there's this resistance to giving more benefits without being absolutely sure that these benefits will pay off in the long run," she says.
In December, former New York State Health Commissioner Nirav Shah, MD, and colleagues countered such criticism in an article in the New England Journal of Medicine. Citing the OECD statistics, they argued that paying for housing for Medicaid members who need it is well worth the investment.
Business case for housing
"The role of social determinants of health, and the business case for addressing them, is immediately clear when it comes to homelessness and housing," they wrote. "The 1.5 million Americans who experience homelessness in any given year face numerous health risks and are disproportionately represented among the highest users of costly hospital-based acute care. Placing people who are homeless in supportive housing — affordable housing paired with supportive services such as onsite case management and referrals to community-based services — can lead to improved health, reduced hospital use, and decreased health care costs, especially when frequent users of health services are targeted."
For nursing facility stays, New York Medicaid pays $217 per day, 3 to 4 times the $50 to $70 per day it pays for supportive housing, they wrote. "Furthermore, preventing even a few inpatient hospitalizations, at $2,219 per day, could pay for many days of supportive housing."
Gillespie makes a similar argument when he explains the work of EmblemHealth. "After thinking about the psychosocial needs of patients, we created a program called Point of Care Case Management where we have a team of navigators — a nurse, a pharmacist, a social worker, and others — who help our members get what they need and manage their transitions from one site of care to another.
"In a busy physician practice, it's very difficult for a medical assistant to get on the phone to make arrangements for housing or transportation," he says. "At the request of our physicians, our navigators have the time to make the right arrangements in the right location and to make sure that the loops get closed."
Using data on people who have had a recent hospital admission or been to an emergency room, EmblemHealth identifies probable high-cost patients. Once they are identified, the physicians can work with them to give them appropriate and timely care. "We need these members to stay on their treatment plans and on their medications to stay out of the emergency room, out of the hospital, and out of being readmitted," Gillespie says. "So we do outreach to them to find out if they have food and housing and if they need assistance to reconcile their medications or if they need help to navigate their treatment plans."
By providing such services to its neediest members, EmblemHealth gets a return on its investment, Gillespie believes. "Of course, providing this care is the right thing to do, ethically. That's our first goal," he says. "But also, the point-of-care team has reduced emergency room visits and readmission rates by 30% when compared with ER and readmission rates before we started these programs. Previously, patients had no other option but to go to the ER. So yes, there is a return on investment, and the quality of care these patients receive is higher at the same time."
In 2012, Gillespie and colleagues wrote about the benefits of the program in an article in the American Journal of Managed Care.
Pittsburgh houses the homeless
The University of Pittsburgh Medical Center also has seen a return on its investment in providing housing to some of the neediest members of its Medicaid health plan, called UPMC for You, which is in its UPMC Insurance Services Division. John Lovelace, president of UPMC for You, says the health plan can show that providing housing to homeless members reduces overall costs. Lack of housing exacerbates the health problems that these members have, causing them to visit the ER or need inpatient stays, he says.
The plan has 60,000 Medicaid members in Allegheny County. "We have had 19-year-olds who are pregnant and homeless, and we have had people in their 60s who are homeless," Lovelace says. "A lot of these people don't have anywhere permanent to live. They might stay temporarily at a friend's house or with a family member or under a bridge. But then if they need health care, they go to the ER and may be admitted."
The cycle often repeats because once these patients leave the hospital, they are unlikely to get the care they need to avoid a readmission. "So they go back to the hospital, and that's the process where we try to intervene," Lovelace says.
Using funds from the federal Department of Housing and Urban Development, UPMC for You has provided stable housing to 25 homeless persons over the past three years in a program called Cultivating Health for Success. This year, HUD has provided funding to raise the number of participants to 50.
"It's meant to provide housing but other services too," Lovelace says. "We have two nurses and two case managers who help these members see the doctor, find a home, and keep it clean." They might engage in case management or even help the member go shopping.
"We don't want to simply get these people feeling better and put them back out on the street. We want them to stay until they can find a place to live that may be a longer-term home for them."
Determining whether the program saves money is challenging, Lovelace adds. "It's very hard to measure what you don't spend. So we compare where people are to where they were. That's why we started with people who are high users of the health care system, because we believe it saves more money than it costs us to do this. If you save one hospital admission, you get your money back."
When new members enroll, costs rise because these members have not had health care services for months or years. "Lab costs go up, pharmacy costs go up, and time with primary care physicians goes up. As time goes by, the need for psychiatric and substance use care goes down and the number of ER visits and hospital admissions goes down," Lovelace says.
In a report last year, UPMC for You reported a 23% reduction in overall costs for the 25 members in the program. Costs dropped from $4,100 per member per month to $3,200 PMPM (See "Health Plan Saved by Providing Extra Service," below).
County, health plan work together
Kathy Neal, RN, believes that housing the homeless cuts overall health costs. Neal is chief health services officer for the Central California Alliance for Health, in Santa Cruz, a Medicaid managed care plan with 282,000 members. Since 2011, its Project Connect has provided case management services to members in Santa Cruz, Monterey, and Merced Counties. Currently, the program serves about 20 members who are homeless and are frequent users of the ER or who have had a recent hospitalization. The alliance calls such members medically fragile.
"If we send those members directly back out to the street, then they continue to be high utilizers of the ER," she says. "Or, in some cases, they don't get the care they need and they decompensate on the street."
Under Project Connect, which the alliance runs with funding from Santa Cruz County's Homeless Person's Health Project, these members get intensive case management from nurse practitioners, social workers, and other caregivers. The providers seek to meet the social and medical needs of the patients.
Neal does not yet know if the program provides a positive return on investment. "I do know from an outcomes perspective that, initially, their utilization is higher because they have pent-up demand from their needs not being met. So it's a long-term investment," she says.
The alliance also is working with the Homeless Service Center in Santa Cruz to provide temporary housing in the county's Recuperative Care Center for homeless people who have recently been discharged from a hospital. Opened in December, the center devotes its 12 beds to alliance members who are ill and homeless. Without access to these beds, the homeless might otherwise not be discharged from a hospital, driving up costs needlessly, she adds.
During an average stay of about six weeks, members will get meals, housekeeping, case management, transportation, and treatment or support for substance abuse or mental health issues, the Santa Cruz Sentinel reported.
The initiative is designed to help the homeless get into more stable, long-term housing, says Liza Warren, RN, the alliance's care management director. "The length of time that they're in the program varies because the obstacles and barriers are all different, but the idea is that as one of the 20 members moves out, then another opportunity opens up for someone else who needs this service."
About one hour north of Santa Cruz, the Health Plan of San Mateo is beginning a program to help provide housing for the uninsured who are eligible for both Medi-Cal, the state's Medicaid program, and Medicare, says CEO Maya Altman. The plan has 116,000 members, of which 12,000 are eligible for both Medi-Cal and Medicare.
Beginning this year, Medi-Cal will work with Medicare to promote coordinated care for people ages 65 and older and people with disabilities who are eligible for both programs. Called the Cal MediConnect Program, the three-year federal dual eligible demonstration program will eventually run in eight counties: Alameda, Los Angeles, Orange, Riverside, San Bernardino, San Diego, San Mateo, and Santa Clara.
The program will serve those who are in nursing homes or at risk of going into a nursing home but don't necessarily need nursing home care, Altman says. "The dual-eligibles program gives us the flexibility to provide adult day care or personal care services or whatever the patients need to help them stay out of a nursing home or long-term care facility if they can.
"In this community, it can cost up to $150,000 a year for someone to live in a nursing home. But we can use that money more flexibly to pay for other services or other kinds of housing, which allows us to spend money more wisely but not spend more money."
A dually eligible member might be able to remain at home with support from a home health aide, for example. The cost of such an aide would be less than $150,000 a year. "A lot of people don't need the constant 24/7 care you get in a nursing home, and, honestly, some people on Medicaid often are in nursing homes simply because they've lost their housing. They wouldn't need to be there if they had a home and the proper supports to live in the community," she says.
The funding from the dual-eligibles program will allow the health plan to contract with social workers to coordinate the care of these members and to work with an agency to help find them housing.
Altman believes the program will save money simply because long-term care in a facility is expensive and there are lower-cost options. "We're counting on some savings from getting these members out of nursing homes, and there should be savings by coordinating their care more efficiently, which may reduce hospital admissions and readmissions as well," she says.
In fact, cutting costs is secondary to improving care and providing a better quality of life, adds Altman. "It's the right thing to do for people if you can help them live in the least-restrictive environment. Most people don't want to live in nursing homes, and we want to help them achieve that," she says.
Or as Bradley and Taylor have written, the root cause of many of the problems health plans face stems from weaknesses in delivering social services. "Adequate housing, nutritious food, and reliable transportation are fundamental to health, and yet rarely enter into our current debate," they wrote in the Daily Beast last year.
Overwhelmingly, they argued, health is maintained by social, behavioral, and environmental conditions rather than medical care, and investments in these areas generate impressive financial returns.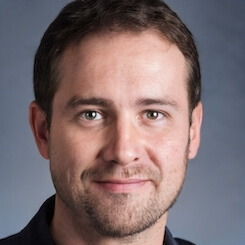 Paul Lendner ist ein praktizierender Experte im Bereich Gesundheit, Medizin und Fitness. Er schreibt bereits seit über 5 Jahren für das Managed Care Mag. Mit seinen Artikeln, die einen einzigartigen Expertenstatus nachweisen, liefert er unseren Lesern nicht nur Mehrwert, sondern auch Hilfestellung bei ihren Problemen.